A Collection in
Special Collections
Collection Number Ms2001-018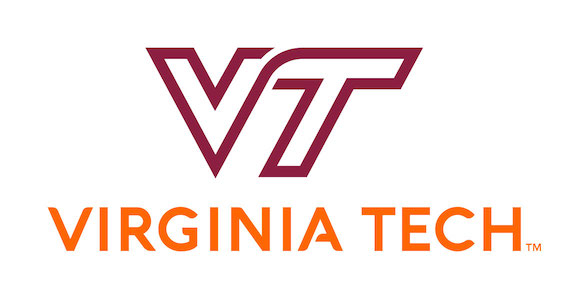 Special Collections, Virginia Polytechnic Institute and State University
Special Collections, University Libraries (0434)
560 Drillfield Drive
Newman Library, Virginia Tech
Blacksburg, Virginia 24061
USA
Phone: (540) 231-6308
Fax: (540) 231-3694
Email:
specref@vt.edu
URL:
http://spec.lib.vt.edu/
© 2003 By Virginia Polytechnic Institute and State University
Processed by: John M. Jackson, Special Collections Staff
Repository
Special Collections, Virginia Polytechnic Institute and State University
Collection number
Ms2001-018
Title
Croy Family Papers 1859-1938
Physical Characteristics
2 containers; 0.5 cu. ft.
Collector
Dealer
Language
English
Abstract
Papers of the Croy and related families (especially the Dawson and Pepper families) of Montgomery County, Virginia. Includes correspondence, financial records, diaries, artifacts and photographs.
---
Access
Collection is open to research.
Use Restrictions
Permission to publish material from the Croy Family Papers must be obtained from Special Collections, Virginia Tech.
Preferred Citation
Croy Family Papers, Ms2001-018 - Special Collections, University Libraries, Virginia Polytechnic Institute and State University
Alternative Form
The Special Collections Imagebase contains digital images of each photograph and selected other items in the collection.
Wilbur Alexander Croy, son of Andrew Jackson Croy, worked as a carpenter and house painter in the Blacksburg area. In 1901, Croy married Ellen Pauline (Ella) Dawson (1863-1938), the daughter of William and Rose Ann (Roseanna) Croy Dawson. The couple lived on the corner of Blacksburg's Roanoke and Wharton streets and had one child, Georgia (1902-2000). Ella's sister, Mary Dawson, married John Pepper, of Elliston, Virginia, in 1879.
For more on the Croy and related families, see 1889 Diary of Rosanna Croy Dawson, Blacksburg, Va. (F234.B5 D25 1972 Spec/Genealogy); 1890 Diary (F234.B5 D26 1979 Spec/Large); The Year of 1893 in the Life of Rosanna Croy Dawson of Blacksburg, Virginia (F234.B5 D28 1980 Spec/Large); and Blacksburg in 1898 (F234.B5 D3 Spec/Large).
This collection contains the papers of the Croy family of Blacksburg, Virginia, together with materials from other related families in Montgomery County--particularly the Dawson and Pepper families.
The collection includes a small selection of correspondence and greeting cards, largely addressed to either Ella Dawson Croy or her daughter Georgia, together with a few of the family's financial records (tax receipts, account statements, etc.).
The collection also contains six diaries kept by Mary Croy Pepper from 1900 to 1904. The diary entries concern day-to-day activities in Roanoke, weather conditions, family and friends, and accounts of extended trips to Washington D.C. and the Virginia coast.
Among the small set of period artifacts in the collection are a pair of spectacles, a straight razor, baby shoes and a cigar box.
Perhaps most significantly, the collection holds more than one hundred family photographs--mostly unidentified--dating from the late nineteenth to early twentieth centuries and including a number of tintypes and cartes-de-visite. Represented in the photographs are works by a number of Southwest Virginia studio photographers, including C. A. Pugh (Blacksburg); Jewell (Christiansburg); G. N. Wertz (Abingdon); and Carbon, W. E. Eutsler, Kidd, H. V. Lineback, and W. C. Woolwine (Roanoke). Among the photos of scenery are images of Lovers' Lane on the Virginia Tech campus, P. Metzger's harness shop (in Blacksburg?) and Balanced Rock at Garden of the Gods, Colorado.
The collection also contains such disparate general materials as a handwritten poem entitled "Farewell," genealogical notes on the Dawson and Croy families, an IOOF membership certificate for Harvey Black, and a small oil painting (believed to portray the house at the corner of Roanoke and Wharton streets and possibly painted by Robert M. Dawson).
The collection is arranged by material type.
Family Names:

Croy family, Blacksburg, Va.

Subjects:

Blacksburg (Va.)
Local/Regional History and Appalachian South
Montgomery County (Va.)
---
Box-folder 2-1

A-C

Box-folder 2-2

D

Byron W. Dawson

Carrie Dawson

Charles Wesley Dawson

Eva Dawson

Estelle Dawson

Lillie Dawson

[Warey?] Dawson

Willie Dawson

Box-folder 2-3

E-Z

Box-folder 2-4

First-name-only identification

Box-folder 2-5 (7 folders)

Unidentified

Box-folder 2-6

Scenery and other subject matter