A Collection in
Special Collections
Collection Number Ms2003-013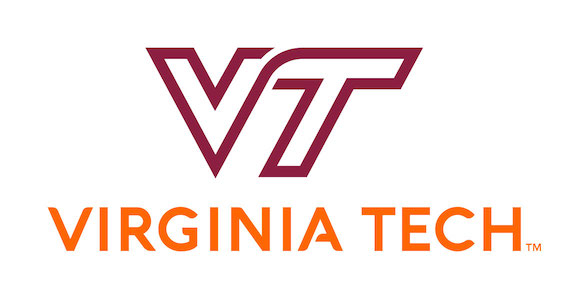 Special Collections, Virginia Polytechnic Institute and State University
© 2003 By Virginia Polytechnic Institute and State University
Processed by: John M. Jackson, Special Collections Staff
Repository
Special Collections, Virginia Polytechnic Institute and State University
Collection number
Ms2003-013
Title
Sutton-Martin-Mason Family Papers 1861-1968
Physical Characteristics
1 container; .2 cu. ft.
Collector
Dealer
Language
English
Abstract
Papers of a Pulaski County, Virginia family, largely consisting of letters received by Rachel Louisa Sutton (later married to David H. Martin) from friends and family during the 1860s. Also contains deeds, family financial records, poetry, photographs and assorted ephemera. A small collection of materials belonging to the Martins' granddaughter, Elinor Mason, completes the collection.
---
Access
Collection is open to research.
Use Restrictions
Permission to publish material from the Sutton-Martin-Mason Family Papers must be obtained from the Special Collections, Virginia Tech.
Preferred Citation
Sutton-Martin-Mason Family Papers, Ms2003-013 - Special Collections, Virginia Polytechnic Institute and State University.
Acquisition Information
The Sutton-Martin-Mason Family Papers were purchased by the Special Collections in 1993.
Processing Information
The processing, arrangement and description of the Sutton-Martin-Mason Family Papers commenced in June 2003 and was completed the following month.
Rachel Louisa Sutton, daughter of John and Eliza Glasgow Sutton, was born in Pulaski County, Virginia, in 1849. During the late 1860s, she attended nearby Martha Washington College. On December 14, 1870, she married Pulaski County farmer David H. Martin (born c.1849). The couple had 10 or 11 children, including Walter B. (VPI class of 1909) and Lilly, born probably in 1871, who attended Hollins Institute (now Hollins University) in the early 1890s. Lilly later married James Porterfield Mason, and they became the parents of six children, including Elinor.
Elinor Mason, daughter of James P. and Lilly Martin Mason, was born, probably in Pulaski County, in 1910. During the 1940s, she was a federal employee, living in Williamsburg, Virginia. She later retired to Glade Spring, Virginia, where she died in 1996.
The papers of the Sutton-Martin-Mason family consist largely of the personal correspondence of Rachel Louisa Sutton (familiarly known as Louisa or Lou), the greater majority of the letters being from family and friends in the years before she was married. The letters mostly comment upon personal and family matters but many also relate to the Civil War--including comments on military campaigns, conditions on the homefront, and news of local men serving in the war. A number of letters are written from Martha Washington College (Abingdon, Virginia) and discuss the school, its classes, and related activities. A few of the letters appear to be draft copies of letters written by Sutton to her friends but never mailed.
The collection also contains other papers of David and Louisa Martin, such as deeds, assorted financial records (including personal checks, account statements, receipts, and a notice for the sale of the John Sutton estate), poetry (most of which seems to have been copied from published sources, rather than being original compositions), and general materials (including grade reports for the Martins' children from various Southwest Virginia educational institutions) and assorted ephemera (including a dress pattern fragment cut from a Civil War-era newspaper); and photographs.
The papers of Elinor Mason, comprising one folder, include correspondence, photographs, postcards and assorted ephemera.
The papers are arranged by document type, then chronologically.
Family Names:

Martin family, Pulaski County, Va.
Mason family, Pulaski County, Va.
Sutton family, Pulaski County, Va.

Subjects:

Civil War
United States--History--Civil War, 1861-1865
---
Box 1
Box-folder 1-1-7

Correspondence 1861-1896, n.d.

A-G

H-L

M-R

S

T-V

W-Z

Unidentified or illegible

Box-folder 1-8

Deeds 1882-1890

Box-folder 1-9

Financial records 1861-1900, n.d.

Box-folder 1-10

Poetry 1864, n.d.

Box-folder 1-11

Photographs n.d.

Box-folder 1-12

General materials 1862-1909, n.d.

Box-folder 1-13

Elinor Mason papers 1922-1968, n.d.