A Collection in
Special Collections
Collection Number Ms2002-015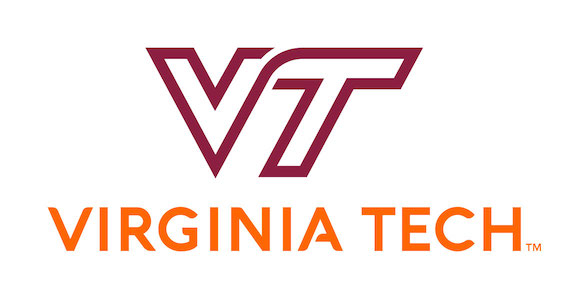 Special Collections, Virginia Tech
Special Collections, University Libraries (0434)
560 Drillfield Drive
Newman Library, Virginia Tech
Blacksburg, Virginia 24061
USA
Phone: (540) 231-6308
Fax: (540) 231-3694
Email:
specref@vt.edu
URL:
http://spec.lib.vt.edu/
©2002 By Virginia Tech. All rights reserved.
Processed by: Sara Eye and Catherine G. OBrion, Special Collections
Repository
Special Collections, Virginia Tech, Blacksburg, Va.
Collection number
Ms2002-015
Title
Edgar Knapp Letters 1862-1864
Physical Characteristics
This collection contains .25 cubic feet of material.
Creator
Knapp, Edgar R.
Language
English
Abstract
Correspondence received by Edgar R. Knapp while he was a steward at the U.S. military hospital in Annapolis, Maryland. Sixteen letters from his brother at home in Michigan, one from his sister, and eighteen from hospital patients or their parents.
---
Access Restrictions
There are no restrictions.
Use Restrictions
Restrictions apply governing the publication of the letters. Consult a reference librarian in the special collections division for information concerning these restrictions.
Preferred Citation
Edgar Knapp Letters, MS 2002-015, Special Collections, University Libraries, Virginia Polytechnic Institute and State University.
Acquisition Information
The Edgar Knapp Letters were purchased from Carmen Valentino Rare Books and Manuscripts, Philadelphia, Pennsylvania, in April 2002.
Lieutenant Edgar R. Knapp (ca. 1836-?) of Adrian, Lenawee County, Michigan, was a steward at the United States military hospital in Annapolis, Maryland from 1862-1864. His brother H. Knapp was probably Henry Knapp (1813-1893), who is listed in the 1860 census as a doctor in Adrian, Lenawee County, Michigan. Randolph Knapp, whose death is the subject of some of the correspondence, was born in 1840 in Michigan and died at the Battle of Gettysburg.
Sources
1860 Michigan Federal Census, page 383; Gravestone Records of Lenawee County, Michigan, collected by Harriet Cole Clark (Adrian, Michigan: 1933), 34.
The Edgar Knapp (ca. 1836-?) Letters span the years 1862-1864 and are comprised of 40 letters received by Edgar Knapp while he was working as a hospital steward at the U.S. military hospital in Annapolis, Maryland. They are divided into Family Correspondence and Hospital Correspondence. The collection also contains two invitations to Masonic functions in Baltimore, Baltimore Commandery No. 2.
The Family Correspondence series date from 1862 to 1863. It contains 16 letters from Edgar Knapp's brother H. Knapp and one from his sister, both of whom were living in Adrian, Michigan, during the war. Like Edgar, H. Knapp was a medical man. He avidly followed war news and related political events and kept Edgar informed about work and family life in Adrian. Both H. Knapp and his sister were civilian supporters of the Union who did not (during this correspondence) support radical abolitionists. H. Knapp is an unusually capable correspondent who animates every topic he discusses, from the family's horses (e.g. "He is black (and) sleek as a mole...tough as a knob, got a good swingel (and) bollox.," to the feared loss of their brother Randolph at Gettysburg. Two letters relay news from the front 16 and 17 July: "Ran went into Battle of the 3d July (and) charged on the left flank of Genl Lee, where they had the Infantry to deal with." Additional details extend over three closely written pages.
Hospital Correspondence contains letters Knapp received from soldiers for whom he was responsible when they were recuperating in Annapolis. It also includes letters from deceased soldiers' parents, who wrote to Knapp requesting that he send specified personal effects, their son's body, or information regarding their child's final days. Letters in this series date from 1862 to 1864. Together with his letters from home, in which the battlefield loss of a brother figures prominently, this correspondence provides insight into the news and daily concerns that passed through the mind of a military hospital steward during the Civil War.
Subjects:

Civil War
Folk, historical, and patent medicine
Medicine
Medicine, Military--History
United States--History--Civil War, 1861-1865
---
1861-1863
Box-Folder 1 folder: 1

from H. Knapp, 1861-1863

Box-Folder 1 folder: 2

from sister, 1863

1 letter
Hospital Correspondence, 1862-1864
Box-Folder 1 folder: 3-5
Arrangement note
alphabetical by correspondent
Baltimore Commander No. 2 Masonic Invitations, 1864
Box-Folder 1 folder: 6
2 invitations