A Collection in
Special Collections
Collection Number Ms2001-060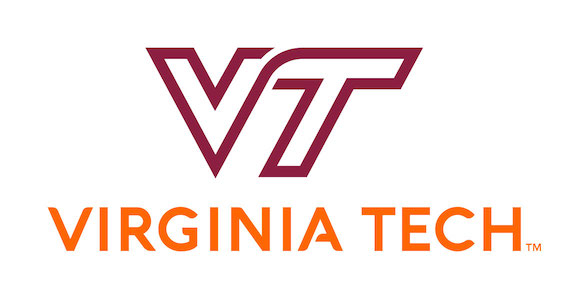 Special Collections, Virginia Polytechnic Institute and State University
Special Collections, University Libraries (0434)
560 Drillfield Drive
Newman Library, Virginia Tech
Blacksburg, Virginia 24061
USA
Phone: (540) 231-6308
Fax: (540) 231-3694
Email:
specref@vt.edu
URL:
http://spec.lib.vt.edu/
© 2002 By Virginia Polytechnic Institute and State University
Funding: Web version of the finding aid funded in part by a grant from the National Endowment for the Humanities.
Processed by: John M. Jackson, Special Collections staff
Repository
Special Collections, Virginia Polytechnic Institute and State University
Collection number
Ms2001-060
Title
John P. Sheffey Papers 1853-1989
Physical Characteristics
2 containers; .6 linear feet
Language
English
Abstract
Letters of a Confederate cavalry officer to his wife in Wytheville, Virginia, together with other Civil War and family correspondence, military documents, writings, printed material and ephemera.
---
Access Retriction
Collection is open to research.
Use Restrictions
Permission to publish material from the John P. Sheffey Papers must be obtained from Special Collections, Virginia Tech.
Preferred Citation
Researchers wishing to cite this collection should include the following information: John P. Sheffey Papers, Ms2001-060 - Special Collections, Virginia Polytechnic Institute and State University.
Processing Information
The processing, arrangement and description of the John P. Sheffey Papers commenced in December 2001 and was completed in March 2002. Additional materials, received from the same source in 2004, were added to the collection in April 2009.
John Preston "Pres" Sheffey, Southwest Virginia attorney, judge and Confederate cavalry officer, was born in Marion, Virginia on December 12, 1837. The son of James W. and Eleanor F. Preston Sheffey, John Sheffey graduated from Emory and Henry College in 1857, then studied law at the University of Virginia. Admitted to the bar in 1859, Sheffey entered into law practice as a junior partner with his father.
In February 1861, the elder Sheffey was elected delegate to Virginia's secession convention; later, he served as captain of the Smyth County home guards, responsible largely for guarding the Virginia and Tennessee Railroad. John Sheffey, meanwhile, enlisted in the Smyth Dragoons on May 27, 1861. Initially incorporated into the 50th Virginia Infantry as a cavalry company, the dragoons in September were assigned to the 8th Virginia Cavalry as Company A, with Sheffey serving as first lieutenant. Company A served throughout much of the war in southwestern Virginia and the counties that later became West Virginia. The company was encamped near Lewisburg, (West) Virginia during the autumn of 1861 and in Mercer County the following spring.
Sheffey was elected captain of Company A on May 14, 1862. During that summer and autumn, his unit participated in Jenkins' cavalry raid, proceeding through northwestern Virginia to the Ohio River, then southward to the Kanawha Valley. They had returned to the New River Valley by November and established quarters in Montgomery County for the winter of 1862-63. Sheffey was granted leave in the summer of 1863, while the 8th Virginia was in the Shenandoah Valley. Traveling southward to Wytheville, Sheffey married Josephine Spiller on June 19. (The couple would have seven children: Eleanor F., Susan M., Margaret P., Josephine S., James W., Miriam and John P.).
During the winter of 1863-64, Sheffey took a brief medical leave and then served as judge advocate in a Lee County court-martial session, while the 8th Virginia remained in southwestern Virginia. On August 7, 1864, Company A participated in a battle at Moorefield, West Virginia. Sheffey was one of a number of Confederates captured by Union forces. Soon transferred to Camp Chase, Sheffey remained a prisoner until exchanged in February 1865. He apparently rejoined his regiment at Appomattox, just as the war was drawing to a close.
Returning to Marion, Sheffey continued as his father's law partner until the latter's death in June 1876. Sheffey's law practice remained his primary occupation until his election to the Virginia House of Delegates in 1893 and his subsequent appointment as judge of Virginia's sixteenth judicial circuit in 1895. Josephine S. Sheffey died November 19, 1904, and John P. Sheffey died the following year on August 20. He is buried in Round Hill Cemetery, Marion, Virginia.
This collection contains the papers of John Preston Sheffey, an attorney, judge and Confederate cavalry officer from Smyth County, Virginia. Included are such items as correspondence, journals, military documents, printed materials and ephemera.
Comprising the majority of the collection, the correspondence consists mostly of letters written by Sheffey to his wife, Josephine Spiller Sheffey, during the Civil War. Sheffey's early letters are devoted largely to personal matters, particularly his courtship with Josephine. His war-time letters also chronicle the establishment of Company A of the 8th Virginia Cavalry and its role in the war. General observations on military matters and social conditions are included as well, as Sheffey writes from various camps in western Virginia and later from the military prison at Camp Chase, Ohio. Scattered throughout the correspondence are a few letters from other friends and relatives--particularly Sheffey's sisters Margaret and Ellen. Like Sheffey's correspondence, these letters (approximately 15 in number) also relate largely to personal matters and the war's progress. Together with the original correspondence are photocopies of selected letters.
The collection also contains the texts of three speeches, likely delivered by James W. Sheffey, on the 1848 presidential election and intemperance. Two bound volumes of John Sheffey's own writings are included as well. The first, available in the collection only as a photocopy, is a journal spanning three months in 1855. Recorded in its entries are weather conditions, book readings, sermons attended, and other daily activities. Sheffey also writes of local and state political affairs and mentions such incidents as the flogging of a local slave for marrying without consent, the murder of W. H. Spiller in Wytheville, and a fire. Included also are three recipes and various newspaper clippings, largely relating to Reconstruction politics. The second volume is a copy book spanning the years 1855 to 1860 and containing various compositions penned by Sheffey on such diverse topics as "Spain, Her Chivalry and Shame," "America and Greece: the Living and the Dead," "Creation," and "Virtue: the Best National Safeguard." (Perhaps most significant among the essays is Sheffey's "Can the Union be Dissolved," in which the writer takes a very strong pro-Union position.) Included also are texts of speeches delivered at Emory & Henry College and the University of Virginia, together with a few poems.
Representing Sheffey's service in the 8th Virginia Cavalry is a small set of documents, including two muster rolls, a court-martial specification of charges against Private H. F. Gullion, a leave of absence granted to Sheffey, a letter of transfer for Private James P. Mantz, and a letter from Sheffey to General Echols, requesting a pass for his wife to Greenbrier.
Included among the printed materials are various newspaper articles about the Civil War in Southwest Virginia and a 1921 article about former slave Betty Blount. Also included here is an 1868 invitation for a Calliopean Society program at Emory & College.
Completing the collection is a set of general materials, including a Civil War poem by Sheffey, certification of Sheffey's election as judge in 1894, and several calling cards.
This collection is arranged by document type, then chronologically.
Robertson, James I. Jr., ed., Soldier of southwestern Virginia: the Civil War letters of Captain John Preston Sheffey (Baton Rouge: Louisiana State University Press, 2004). E581.6 8th S54 2004 Civil War Spec
The James I. Robertson Jr. Papers (Ms94-021) contain materials compiled by Robertson in preparation for Soldier of southwestern Virginia. Included are transcripts of the letters, Sheffey genealogy notes and sources, and essays on Sheffey and various battles in which he participated. Many of these materials (transcripts and essays) were produced by Prof. Robert Seager II.
Persons:

Sheffy, John Preston

Subjects:

Civil War
Local/Regional History and Appalachian South
United States--History--Civil War, 1861-1865
---
Box-folder 1-1

1853-1858

Box-folder 1-2

Jan-Jun 1861

Box-folder 1-3

Jul-Dec 1861

Box-folder 1-4

1862

Box-folder 1-5

Jan-Jun 1863

Box-folder 1-6

Jul-Dec 1863

Box-folder 1-7

1864

Box-folder 1-8

1865-1902, n.d.
Photocopies of correspondence
Box-folder 1-13
Speeches 1848, n.d.
Box-folder 1-14
Journal 1855
Box-folder 1-15
Compositions Book 1855-1860
Box-folder 1-16
Military Documents 1862-63
[See also Oversize Materials]
Printed Materials 1912-1989, n.d.
Box-folder 1-17
Invitation to annual exercises of Calliopean Society of Emory & Henry College 1868

"A Chapter of Local War History In and Around the Town of Marion" (by Mrs. B. E. Copenhaver) - Richmond Times DispatchJul 7 1912

"Old Aunt Betty, 105, Primps for Picture" [re: former slave Betty Blount of Southwest Virginia] - Richmond Times-DispatchOct 9 1921

"The Federal Raid Against Wytheville" (by Miriam Sheffey) - Marion DemocratFeb 4 1930

"The Civil War Made These Women Heroines and Victims" - Smyth County NewsFeb 28 1985

Flyer for re-enactment of the Battle of Carnifex Ferry 1989

"Leaders of the War Between the States" - n.d.

[typescript, 47 pages]

[biographical sketches of Civil War leaders]
General Materials 1862-1966, n.d.
Box-folder 1-18
"The Downfall of Peace: a Christmas Reverie at Camp Chase, Ohio" by John P. Sheffey 1864

[typescript, 5 pages]

Tax receipt: Josephine Spiller - Wytheville 1862

Bill of lading from Southern Express Company to Mrs. Sheffey for valise 1864

Certificate of election for John P. Sheffey as judge of 16th circuit 1864

Letter from S. B. Campbell to Virginia Historical Society 1966

[phototocopies]

[re: 1867 letter from Gen. W. H. Powell to Mrs. Spiller; accompanied by typescript of Powell's letter]

John Preston Sheffey II obituary n.d.

Extract from eulogy delivered by Goodridge A. Wilson Jr. at the funeral of John Preston Sheffey II n.d.

[typescript]

Calling cards

James H. Buford n.d.

Mr. and Mrs. William W. Hanson n.d.

Mr. Huff n.d.

Julia A. Lynch n.d.

A. G. Pendleton Jul 4 1857

"Miss Radfords" n.d.

Mr. and Mrs. Robert Sayers n.d.

John P. Sheffey Jun 14 1857

Mrs. Susan Spiller n.d.

Envelopes n.d.

[10 items]
Oversize Folder 1
Muster rolls for Company A, 8th Virginia Cavalry