A Collection in
Special Collections
Collection Number Ms 2000-085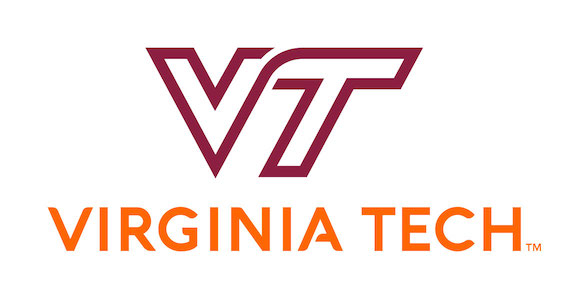 Special Collections, Virginia Polytechnic Institute and State University
© 2002 By Virginia Polytechnic Institute and State University
Funding: Web version of the finding aid funded in part by a grant from the National Endowment for the Humanities.
Processed by: Reagan Grimsley and Gerrianne Schaad Special Collections Staff
Repository
Special Collections, Virginia Polytechnic Institute and State University
Collection number
Ms2000-085
Title
James W.M. Harris Papers 1857-1900
Physical Characteristics
1 cubic foot, 3 boxes, 193 folders
Language
English
---
Access
Collection is open to research.
Use Restrictions
Permission to publish material from the James W.M. Harris Papers must be obtained from Special Collections, Virginia Tech.
Preferred Citation
Harris, James W.M. Papers, 1857-1900, Ms2000-085, Special Collections, Virginia Polytechnic Institute and State University
Born in Natchez, Mississippi in 1828, James W.M. Harris studied at Amherst College and returned to his native state to read law under General Sparrow. In 1852 Harris married Mary C. Lum (1831-1871), and the couple took up residence near Vicksburg at Avenel Plantation. The young couple soon had a growing family, with the birth of daughters Annie Laura (Lola) in 1853, Caroline (Carrie) in 1855, and Natalie in 1859. Harris continued to practice law in Vicksburg, but the family cotton plantation, Avenel, also provided income. The couple's lives would change, however, with the coming of the Civil War.
Like many southerners, the couple's lives changed dramatically with the advent of war. Harris and his two brothers, Nathaniel and William, served the Confederate States of American in various capacities. Both Nathaniel and William joined the army, with the former eventually rising to the rank of General, and the latter serving as quartermaster. Meanwhile, James undertook a position as Third Auditor of the Post Office Department in Richmond, a position that took him away from Avenel and his family for the duration of the war. Because of the Union occupation of Vicksburg, Mary and the three children spent much of the war in Eufaula, Alabama. At the end of the War in 1865, the family was reunited and returned to Warren County to once again make Avenel home. Harris resumed his law practice, but the family moved to New York where Mary died in childbirth in 1871. Harris moved to the Washington Territory shortly before his death in 1885, where he attempted to become territorial governor. Upon his death, Harris's body was returned to New York, where he was interred next to his wife Mary.
The James W.M. Harris Papers consist of over 200 letters written either from or to Harris or immediate members of his family between 1857 and 1909. The majority of the letters are from James to his wife Mary, written almost entirely during the Civil War. These letters contain descriptions of the siege of Vicksburg, life in Richmond, and first hand descriptions of African-Americans during the war. Harris also frequently recounts current events during the war, as well as encounters with Belle Boyd and Jefferson Davis. Other letters are from Mary to her husband relating day to day happenings, from various family members to other family, several letters from Harris to his daughters, a lengthy letter from Harris's mother describing conditions in Mississippi during the war, and finally condolence letters to James on the death of his wife.
Also contained in this collection are two ledgers of Mary Harris and Ann Lum listing household goods, details of plantation life including the shoe sizes of slaves, and remedies of illness. There are two photographs of Judge Harris and General Nathaniel Harris, and several more personal effects of the two gentlemen including a speech the judge gave to the Natchez Library Association and the documents of his bid for territorial Governor of Washington, and a casualty list for the Battle of the Wilderness for the general.
This collection is arranged in two series: Biographical and Correspondence. Series I: Series I. Biographical, 1857-1900, is arranged in five sub-series: James W.M. Harris, Mary Catherine Lum Harris, Ann Lum, Annie Laura Harris Broderick and Nathaniel Harrison Harris. This series includes a variety of personal information about the five people including photographs, newspaper clippings, diaries, journals, sketches and speeches.
Series II. Correspondence, 1859-1899, is arranged in nine sub-series: James W.M. Harris with (wife) Mary Catherine Lum Harris; James W.M. Harris with children and mother; James W.M. Harris with brother Nathaniel Harrison Harris; James W.M. Harris with various others; Letters of condolence to James W.M. Harris; Mary Catherine Lum Harris with various family and friends; Nathaniel Harrison Harris with various persons; Various family members correspondence; Miscellaneous correspondence.
Persons:

Harris, James W. M., 1828-1885
Harris, Mary C. Lum, 1831-1871

Subjects:

Civil War
United States--History--Civil War, 1861-1865
---
Biographical 1863-1885, n.d.
Correspondence 1862-99, n.d.