A Collection in
the Special Collections
Collection Number Ms1991-011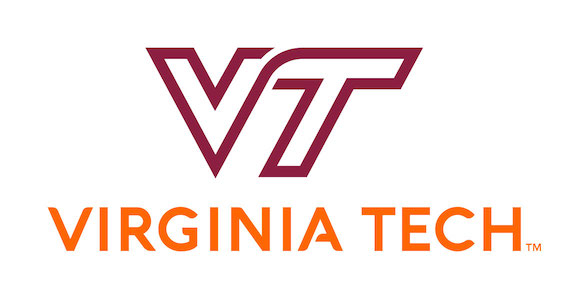 Special Collections, Virginia Polytechnic Institute and State University
© 2001 By Virginia Polytechnic Institute and State University
Funding: Web version of the finding aid funded in part by a grant from the National Endowment for the Humanities.
Processed by: Laura Katz Smith Special Collections Staff
Repository
Special Collections, Virginia Polytechnic Institute and State University
Collection number
Ms1991-011
Title
Wood, Lewis. Letters 1862-1863
Physical Characteristics
1 folder; 0.1 cu. ft.
Language
English
---
Access Restrictions
Collection is open in research
Use Restrictions
Permission to publish material from the Lewis Wood letters must be obtained from the Special Collections, Virginia Polytechnic Institute and State University
Preferred Citation
Researchers wishing to cite this collection should include the following information: Lewis Wood Letters, Ms1991-011, Special Collections, Virginia Polytechnic Institute and State University, Blacksburg, Va.
Lewis Wood was a private in Company K of the 2nd Regiment Ohio Volunteer Cavalry, possibly serving as the company's cook. He entered service at age 37 as a member of Company K on August 24, 1861, and was transferred to Company H on February 17, 1863. On April 20, 1864, he was transferred to the Veteran Reserve Corps.
Additional information about Lewis Wood is available in the Official Roster of the Soldiers of the State of Ohio in War of the Rebellion, 1861-1866, Vol. XI, on pages 93 and 104.
The collection consists of eight letters written by Wood to his wife Mary Louisa Wood, in Unionville, Ohio. Seven of the eight letters were written in January and February 1862, from Camp Dennison, Ohio; en route to Missouri; and in Hudson, Platte City, and Kansas City, Missouri. The last letter was written on April 9, 1863, from Covington, Kentucky. Wood makes no mention of battles or skirmishes that his regiment might have been involved in, but the letters portray accounts of movements of the company, daily routine activities and items of his personal interest. He writes about purchasing food and other necessary items and mentions points of interest as they travel by railroad cars. Tunnels, rivers, and the prairie fascinate Private Wood, since these are new sights. The February 16, 1862, letter includes an interesting account of a slave auction in Platte City, Missouri, in which a woman and children were sold, and with the information that the latter were the children of the man who sold them. Wood's letters reveal a phonetic use of the English language and a general lack of knowledge of spelling or grammar. He uses combinations of vowels and consonants to acquire the words he wishes to express.
The letters are arranged in chronological order.
Subjects:

Civil War
United States--History--Civil War, 1861-1865
---
Folder 1
Letter from Camp Dennison, Ohio, January 3, 1862
Folder 1
Letter from Camp Dennison, Ohio, January 12, 1862
Folder 1
Letter from Camp Dennison, Ohio, January 13, 1862
Folder 1
Letter en route to Missouri, January 15, 1862
Folder 1
Letter from Hudson, Missouri, January 28, 1862
Folder 1
Letter from Platte City, Missouri, February 16, 1862
Folder 1
Letter from Kansas City, February 24, 1862
Folder 1
Letter from Covington, Kentucky, April 8, 1863