A Collection in
Special Collections
Collection Number Ms1988-009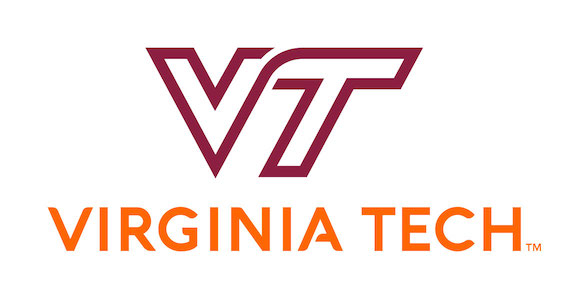 Special Collections, Virginia Polytechnic Institute and State University
© 2000 By Virginia Polytechnic Institute and State University
Funding: Web version of the finding aid funded in part by a grant from the National Endowment for the Humanities.
Processed by: Laura Katz Smith
Repository
Special Collections, Virginia Polytechnic Institute and State University
Collection number
Ms1988-009
Title
Blacksburg [Virginia] Odd Fellows Records 1902-1969
Physical Description
1.4 cu. ft.
Language
English
---
Access
The collection is without restrictions.
Use Restrictions
There are no restrictions.
Preferred Citation
Blacksburg [Virginia] Odd Fellows Records, 1902-1969, Ms1988-009, Special Collections, University Libraries, Virginia Polytechnic Institute & State University.
The Blacksburg Odd Fellows lodge was probably formed in December of 1904. It was a branch of the Grand United Order of Odd Fellows, a mutual relief society for people of color.
The Blacksburg, Virginia Odd Fellows Records consist of financial records, correspondence, minute books, brochures of several annual conferences, by-laws and odd issues of the Odd Fellows Journal for the men's lodge. There are also correspondence, minutes and financial records for the women's group - the Household of Ruth.
The records are arranged in two series - Lodge and House of Ruth, and then arranged chronologically.
Corporate Names:

Grand United Order of Odd Fellows in America. Tadmore Light Lodge #6184 (Blacksburg, Va.)

Subjects:

Blacksburg (Va.)
Local/Regional History and Appalachian South
Montgomery County (Va.)
---
Box-folder 1-1

"Funeral Ceremony of the Use of the Lodges of the Grand United Order of Odd Fellows in America" 1902

Box-folder 1-2

Tadmore Light Lodge minute book 1904-1911

Box-folder 1-3

"Third Quarterly Circular: Sub-committee of Management" 1905

Box-folder 1-4

Payment Records 1905-1906

Box-folder 1-5

Correspondence 1905-1906

Box-folder 1-6

Correspondence 1907

Box-folder 1-7

"First Quarterly Circular: Sub-committee of Management 1907

Box-folder 1-8

Payment records 1907

Box-folder 1-9

Receipts 1907

Box-folder 1-10

Receipts 1908-1909

Box-folder 1-11

Correspondence 1908-1909

Box-folder 1-12

Application for membership, Plymouth Christian 1910

Box-folder 1-13

Meeting minutes 1910

Box-folder 1-14

Correspondence 1910

Box-folder 1-15

Receipts 1910

Box-folder 1-16

Proceedings of the Fifth General Meeting September 12-17, 1910

Box-folder 1-17

Tadmore Light Lodge financial records 1910-1922

Box-folder 1-18

Payment records 1911

Box-folder 1-19

Receipts 1911-1919

Box-folder 1-20

Tadmore Light Lodge minute book 1912-1914

Box-folder 1-21

Tadmore Light Lodge dues record book 1912-1922

Box-folder 1-22

Ritual of the Grand United Order of Odd Fellows, Book Second 1914

Box-folder 1-23

Correspondence 1915

Box-folder 1-24

The King's Messengers (magazine), October 1916

Box-folder 1-25

Ritual of The Grand United Order of Odd Fellows, Book First 1916

Box-folder 1-26

Ledger--Officers roll 1916-1919; meeting minutes, 1942-1962 1916-1962

Box-folder 1-27

Members and semi-annual dues notebook 1917

Box-folder 1-28

"Second Semi-annual Circular: Sub-committee of Management" 1919

Box-folder 1-29

Checkbook stubs 1920-1921

Box-folder 1-30

Envelopes 1921

Box-folder 1-31

"Extract of the Biennial Report of A.T. Shirley, District Grand Secretary" 1921

Box-folder 1-32

Correspondence 1921

Box-folder 1-33

Committee of Management (correspondence) 1921-1925

Box-folder 1-34

Title: W.E. Floding catalogs, lodge ephemera 1922

Box-folder 1-35

Virginia Polytechnic Institute and State University Electric Light Department payment stubs 1922-1965

Box-folder 1-36

"Proceedings of the 10th Biennial Session and 33rd General Meeting;" Richmond, Virginia August 18-30, 1923

Box-folder 1-37

"First Semi-annual Circular: Sub-committee of Management" 1924

Box-folder 1-38

"Second Semi-annual Circular: Sub-committee of Management" 1924

Box-folder 1-39

Correspondence 1926

Box-folder 1-40

Dues records book 1926-1936

Box-folder 1-41

District Grand Lodge--correspondence 1927

Box-folder 1-42

Correspondence 1929

Box-folder 1-43

Applicant's agreement 1929

Box-folder 1-44

"First Semi-annual Circular: Committee of Management" 1930

Box-folder 1-45

[Folder removed from collection]

Box-folder 1-46

"Proceedings of the 14th Biennial Session and 37th General Meeting of District Grand Lodge #15," Fredericksburg 1931

Box-folder 1-47

Title: Correspondence 1931-1932

Box-folder 1-48

Proceedings of the 15th Biennial Session and 38th General Meeting of District Grand Lodge #15, Petersburg 1933

Box-folder 1-49

Committee of Management correspondence 1933-1934

Box-folder 1-50

Odd Fellows Journal 1934

Box-folder 1-51

Correspondence 1934

Box-folder 1-52

District Grand Lodge Correspondence 1934-1937

Box-folder 1-53

Endowment Department reports 1935-1937

Box-folder 1-54

Odd Fellows Journal March 5, 1936

Box-folder 1-55

Odd Fellows Journal May 7, 1936

Box-folder 1-56

Odd Fellows Journal July 2, 1936

Box-folder 1-57

Correspondence 1936

Box-folder 1-58

Correspondence 1937

Box-folder 1-59

Thanksgiving services and Ogden Day celebration program May 9, 1937

Box-folder 1-60

Committee of Management correspondence 1937-1939

Box-folder 1-61

28th Biennial Movable Conference, souvenir program; Charlotte, North Carolina August 8-13, 1938

Box-folder 1-62

Correspondence 1938

Box-folder 1-63

District Grand Lodge correspondence 1938-1941

Box-folder 1-64

Envelopes 1930

Box-folder 1-65

Correspondence 1941

Box-folder 1-66

Payment records 1942

Box-folder 1-67

Correspondence 1943

Box-folder 1-68

Quarterly Bulletin February-May 1943

Box-folder 1-69

Committee of Management correspondence concerning death of Edward H. Morris February 3, 1943

Box-folder 1-70

Committee of Management correspondence 1944-1945

Box-folder 1-71

District Grand Lodge correspondence 1944-1947

Box-folder 1-72

Quarterly Bulletin February-May 1945

Box-folder 1-73

Correspondence 1945-1946

Box-folder 1-74

Endowment Department Report 1946

Box-folder 1-75

Membership Drive announcement 1946

Box-folder 1-76

District Grand Lodge correspondence 1947

Box-folder 1-77

Correspondence 1947

Box-folder 1-78

Committee of Management correspondence 1948-1949

Box-folder 1-79

22nd Biennial Session and 45th General Meeting, correspondence; Newport News, Virginia August 23-25, 1949

Box-folder 1-80

Envelopes 1940-1949

Box-folder 1-81

Committee of Management correspondence 1950-1952

Box-folder 1-82

23rd Biennial Session and 46th General Meeting, correspondence; Richmond, Virginia August 28-30, 1951

Box-folder 1-83

Correspondence 1951

Box-folder 1-84

District Grand Lodge correspondence 1952

Box-folder 1-85

Correspondence 1952

Box-folder 1-86

Petition for membership 1953

Box-folder 1-87

Ritual of the Grand United Order of Odd Fellows, Book First 1953

Box-folder 1-88

Committee of Management Correspondence 1953-1955

Box-folder 1-89

Correspondence 1954

Box-folder 1-90

Odd Fellows Bulletin, Spring 1954

Box-folder 1-91

Grand Lodge Session, Correspondence August 5-6, 1957

Box-folder 1-92

26th Biennial Session of District Grand Lodge #15 and District Grand Household #11, souvenir program; Norfolk, Virginia August 5-8, 1957

Box-folder 1-93

Correspondence 1957

Box-folder 1-94

Envelopes 1950-1959

Box-folder 1-95

Receipts 1963

Box-folder 1-96

Correspondence 1969

Box-folder 1-97

Envelopes 1960-1969
Box-folder 2-1

Miscellaneous 1922

Box-folder 2-2

Dues records, receipts No Date

Box-folder 2-3

Tadmore Light membership ribbons;Odd Fellows membership badge No Date

Box-folder 2-4

Floding Company brochures No Date

Box-folder 2-5

Ritual Cards No Date

Box-folder 2-6

Gospel Hymns No Date

Box-folder 2-7

Clearance Cards, as member credentials No Date

Box-folder 2-8

Thanksgiving service program No Date

Box-folder 2-9

Tadmore Light Lodge 27th anniversary announcement No Date

Box-folder 2-10

Envelopes No Date
Box-folder 3-1

Household of Ruth--membership questionnaire 1904-1943

Box-folder 3-2

Household of Ruth--correspondence 1916

Box-folder 3-3

Household of Ruth---"General Laws and Regulations of the Household of Ruth Grand United Order of Odd Fellows in America" 1918

Box-folder 3-4

Household of Ruth--minute book 1918-1921

Box-folder 3-5

Household of Ruth--finance book 1918-1921

Box-folder 3-6

Household of Ruth--order for masonic supplies 1919

Box-folder 3-7

Household of Ruth--correspondence 1921

Box-folder 3-8

Household of Ruth--receipt 1921

Box-folder 3-9

Household of Ruth--financial records 1921-1927

Box-folder 3-10

Household of Ruth--First Annual Banquet invitation 1922

Box-folder 3-11

Household of Ruth--record book of minutes and roll of officers 1923-1935

Box-folder 3-12

Household of Ruth--District Grand Household correspondence 1924

Box-folder 3-13

Household of Ruth--correspondence 1925

Box-folder 3-14

Household of Ruth--diary, author unknown (probably from Blacksburg, VA), written during a convention in Farmville [VA] 1927

Box-folder 3-15

Household of Ruth--"General Laws and Regulations of the Household of Ruth Grand United Order of Odd Fellows in America" 1927

Box-folder 3-16

Household of Ruth--record book of taxes collected 1934

Box-folder 3-17

Household of Ruth--bill for Odd Fellows Journal Subscription 1935

Box-folder 3-18

Household of Ruth--meeting minute book 1935-1946

Box-folder 3-19

Household of Ruth--financial records 1937

Box-folder 3-20

Household of Ruth--receipt 1938

Box-folder 3-21

Household of Ruth--correspondence 1940

Box-folder 3-22

Household of Ruth--correspondence 1947

Box-folder 3-23

Household of Ruth--District Grand Household #11 correspondence 1949

Box-folder 3-24

Household of Ruth--membership credential 1950

Box-folder 3-25

Household of Ruth--excerpts from District Grand Household District Convention 1951

Box-folder 3-26

Household of Ruth--applicant's agreement No Date

Box-folder 3-27

Household of Ruth--dues cards No Date
Black wool uniform coat with brass buttons and insignia BOOF