A Collection in
Special Collections and Archives, Tompkins-McCaw Library
Accession Number 2010/May/5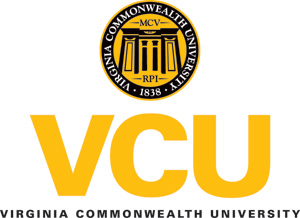 Repository
Special Collections and Archives, Tompkins-McCaw Library
Accession Number
2010/May/5
Title
A Guide to the Papers of Dr. William T. Ham, Jr., 1933-1996
Physical Characteristics
7 linear feet.
Creator
William T. Ham, Jr.
Language
English
---
Access Restrictions
Collection is open to research.
Use Restrictions
There are no restrictions.
Preferred Citation
A Guide to the Papers of Dr. William T. Ham, Jr., 1933-1996. Accession # 2010/May/5, Special Collections and Archives, Tompkins-McCaw Library, Virginia Commonwealth University, Richmond, Va.
Acquisition Information
Gift of the estate of William T. Ham, Jr.
Dr. William Taylor Ham, Jr. (1908-1998) was born in Norfolk, Virginia, to William and Lucy Ham. He attended Episcopal High School and then the University of Virginia where he received a B.S. in Engineering and an M.S. and Ph.D. in Physics in 1931, 1933, and 1935 respectively. After completing his degrees at Virginia, Ham taught physics at Columbia University from 1936 to 1937. Upon the death of his father in 1937, he worked briefly in the family flour business, W.T. Ham & Company, Inc. In 1938, he returned to the University of Virginia to assist Dr. Jesse Beams and Dr. Leland B. Snoddy who were developing ultracentrifugation to separate uranium isotopes as part of the Manhattan Project.
During World War II Ham served in the Pacific with the United States Marine Corp. He was assigned as a radar officer for the 5th AA Battalion on Okinawa at the conclusion of the war. Ham left the Marine Corps in 1946, having attained the rank of Major. He returned to Charlottesville to head the Division of Physics and Electronics at the Institute of Textile Technology.
In 1948, Ham joined the faculty of the Department of Surgery at the Medical College of Virginia (MCV) as an associate professor. He worked with Dr. Everett I. Evans and his team to study the biological effects of thermal and ionizing radiation in nuclear warfare. He also participated "Operation Ranger," a series of nuclear tests that provided important data on the time duration of thermal flash from a nuclear fireball, conducted in Nevada in 1951. This data aided studies on thermal flash burns and provided the U.S. military with crucial information for planning strategies. Ham went with a five-man team to Japan in 1956, at the behest of the National Research Council and the Atomic Bomb Casualty Commission. The team investigated the feasibility of gathering accurate data on the exact level of radiation exposure for each survivor of the atomic bombings of Hiroshima and Nagasaki. Their findings were the foundation for "Project Ichiban," a program to document the location of survivors at the instant the bombs detonated. Since many survivors were indoors at the time of detonation, the project recreated traditional wood-frame Japanese houses on a test site in Nevada. These structures were subjected to a simulated nuclear blast to study their shielding properties.
When MCV created the Department of Biophysics in 1953, Ham became the first chair and was promoted to the rank of full professor. He taught courses on biophysics and radiobiology. In addition he continued his research on retinal burns in rabbits, collaborated with colleagues, and served as a consultant for groups such as the Atomic Energy Commission, Corning Glass Works, Eastman Kodak Co., Oak Ridge National Laboratory, the Polaroid Corporation, and Xerox, among others. As laser technology developed in the 1960s, Ham began to study the ocular effects of laser radiation and other light sources such as the sun. Ham and his colleagues conducted research that demonstrated the damaging effects of extended exposure to blue light and its role in age-related macular degeneration. He retired as chair of Biophysics in 1976, and was named professor emeritus. Ham continued as an active researcher until 1989.
Over his career Ham authored 40 published papers, and received numerous recognitions including the Life Achievement Award in Science presented by the Science Museum of Virginia in 1990 and the George M. Wilkening Award in Laser Safety in 1997. Ham has been described as a pioneer and leader in the biomedical application of lasers and as an expert on the effects of radiant energy on the retina.
Ham married Jean Stratton Anderson (b. 1913) of Aberdeen, Scotland in 1940. They had two children, Christina Duncan Anderson Ham and Elspeth Read Ham.
The papers of Dr. William Taylor Ham, Jr., contain both personal and professional materials, but are primarily composed of items relating to his work as a biophysist and as a professor at the Medical College of Virginia (MCV). The collection includes accounts, correspondence, lecture and conference materials, notebooks, his journal articles, research reports, unpublished works, and papers relating to his tenure as a professor and chair of the Department of Biophysics at MCV.
Series 1: Personal Papers, 1933-1995. The collection contains the personal papers of Ham including accounts and receipts, correspondence, curriculum vitae and biographies of Ham and his colleagues, educational materials (including his school notebooks, thesis, and transcripts), family genealogy, the papers of his wife Jean Stratton (Anderson) Ham (pertaining mostly to her process of immigration and naturalization), estate papers of his mother Lucy G. Ham, photographs, short stories composed by Ham, United States Marine Corps material, and other personal papers.
Series 2: Professional Papers, 1937-1996. Consists of papers relating to Ham's professional career. This series is divided into four subseries.
Subseries 2.1: Correspondence and Subject Files. Contains general correspondence relating to Ham's professional life. This series also contains files kept by Ham on specific colleagues and subjects, which include correspondence and related materials. Files of particular note are the "Atomic Energy Commission" and the "Operation Ranger," which highlight Ham's participation in research on the effects of nuclear warfare and "Congressional Testimony" which includes his presentation before Congress on the hazards of laser radiation.
Subseries 2.2: Notebooks. This subseries contains notebooks, 1948-1988, which include notes on experiments and research projects, meetings, professional literature, lectures, and some personal reflections. Items of note include a separate volume detailing Ham's work on a grant to study the effects of radiation on rabbit retinas for the Atomic Energy Commission from 1958 to 1963. His notebook dated 1954-1957, contains notes and reflections on his trip to Japan in 1956. Ham traveled to Japan at the behest of the National Research Council and the Atomic Bomb Casualty Commission to study the feasibility of gathering specific data on radiation exposure received by those who survived the atomic bombs dropped on Hiroshima and Nagasaki.
Subseries 2.3: Conferences, Lectures, and Workshops. This subseries is comprised of materials relating to conferences, lectures, symposiums, and workshop in which Ham participated. Of particular interest are the several drafts of his often-delivered "Art and Science" lecture and his talks on nuclear weapons and civil defense that he presented to civic groups and schools.
Subseries 2.4: Articles, Reports, and Unpublished Works. Contains drafts of scientific papers and reprints of journal publications authored or co-authored by Ham. They pertain mainly to the effects of light and radiation on the eye and flash burns or retinal damage due to nuclear weapons. This series contains Ham's unpublished book manuscript entitled, "The Biological Effects of Electromagnetic Radiation of the Eye."
Series 3: MCV Papers, 1948-1994. This series consists of papers relating to Ham's tenure at the Medical College of Virginia. It includes correspondence, course files, materials relating to the Department of Biophysics, and other items associated with his career at MCV. Of interest is the history of the Department of Biophysics written by Ham entitled, Biophysics at MCV, 1948-1968, and his course files which contain notebooks with lecture notes and other materials relating to his teaching. This series includes background information compiled by VCU in 1994 to refute allegations that the University conducted unethical radiation studies during the 1950s, in which Ham participated.
This collection is divided into three series: Series 1, Personal Papers, 1933-1995; Series 2, Professional Papers, 1937-1996; and Series 3, MCV Papers, 1948-1994.
Efforts have been made to maintain the original organization when possible. Files are arranged alphabetically within each series and the materials within the files are arranged chronologically where applicable.
Series 1, Personal Papers: 1933-1995
Box 1-2
Box-folder 1:1

Account and Receipts

Box-folder 1:2-4

Accounts, Expense books, 1953-1991

Box-folder 1:5

Applications

Box-folder 1:6

Calendars, 1962, 1966

Box-folder 1:7

Certificates

Box-folder 1:8

Correspondence, undated, 1930s

Box-folder 1:9

Correspondence, 1940s

Box-folder 1:10

Correspondence, 1950s

Box-folder 1:11

Correspondence, 1960s

Box-folder 1:12

Correspondence, 1970s

Box-folder 1:13

Correspondence, 1980s - 1990s

Box-folder 1:14

Curriculum Vitae and Biographies

Box-folder 1:15

Curriculum Vitae of Colleagues

Box-folder 1:16

Education, School notebooks, 1933

Box-folder 1:17

Education, Thesis and transcripts

Box-folder 1:18

Episcopal High School

Box-folder 1:19

Estate Papers

Box-folder 1:20

Geneaology, Ham Family

Box-folder 1:21

Jean Stratton (Anderson) Ham, papers

Box-folder 1:22

Lucy G. Ham, Estate papers

Box-folder 1:23

Miscellaneous

Box-folder 1:24

Newsletters

Box-folder 1:25-26

Newspaper clippings

Box-folder 2:27

Passport and Security materials

Box-folder 2:28

Pets

Box-folder 2:29

Photographs

Box-folder 2:30

Recommendations

Box-folder 2:31

Residential Specifications

Box-folder 2:32

Science Museum of Virginia Life Achievement Award in Science, 1990

Box-folder 2:33

Short Stories

Box-folder 2:34

United States Marine Corps materials

Box-folder 2:35-36

University of Virginia materials

Box-folder 2:37

Veterans Administration materials

Box-folder 2:38

W.T. Ham and Company
Series 2, Professional Papers: 1937-1996
Box 2-6
Series 3, MCV Papers: 1948-1994
Box 7
Box-folder 7:143

Biophysics at MCV, 1948-1968

Box-folder 7:144

Biophysics Department materials

Box-folder 7:145

Commencement Program, MCV, 1965

Box-folder 7:146

Correspondence 1948-1994

Box-folder 7:147

Correspondence, MCV Curriculum Debate, 1962-1963

Box-folder 7:148

Course File, Applied Electronics in Medical Research, 1953-1954

Box-folder 7:149

Course File, Biological Aspects of Ionizing Radiation, 1952

Box-folder 7:150-152

Course File, Biophysics

Box-folder 7:153-154

Course File, Introduction to Biophysics

Box-folder 7:155

Course File, Radiobiology

Box-folder 7:156-157

Course File, Radioisotopes

Box-folder 7:158

Department Reports

Box-folder 7:159

Faculty Meeting Minutes

Box-folder 7:160

Lectures to Medical Students 1962-1971

Box-folder 7:161

Medical Education Committee, Notebook 1959-1963

Box-folder 7:162

Newsletters,

Box-folder 7:163

Personnel Forms

Box-folder 7:164

School of Basic Science materials

Box-folder 7:165

VCU response to radiation experiments