A Collection in
Special Collections and Archives, James Branch Cabell Library
Collection Number M 154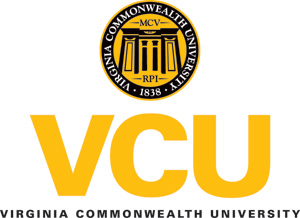 Virginia Commonwealth University, James Branch Cabell Library
Special Collections and Archives
James Branch Cabell Library
Box 842003
Virginia Commonwealth University
Richmond, Virginia 23284-2003
USA
Phone: (804) 828-1108
Fax: (804) 828-0151
Email:
libjbcsca@vcu.edu
URL:
https://www.library.vcu.edu/research-teaching/special-collections-and-archives/
© 2002 By Copyright Virginia Commonwealth University. All Rights Reserved.
Funding: Web version of the finding aid funded in part by a grant from the National Endowment for the Humanities.
Processed by: Special Collections and Archives Staff
Repository
Special Collections and Archives, James Branch Cabell Library, Virginia Commonwealth University
Collection number
M 154
Title
Fred Orr Wygal papers, 1881-1980, bulk: 1950-1980
Extent
3.8 linear feet
Creator
Fred Orr Wygal
Language
English
---
Access Restrictions
Collection is open to research.
Use Restrictions
There are no restrictions.
Preferred Citation
Box/folder, Fred Orr Wygal papers, M 154, Special Collections and Archives Department, James Branch Cabell Library, Virginia Commonwealth University, Richmond, Va.
Acquisition Information
Gift Mrs. Wygal in 1980
Fred Orr Wygal (1900-1980), a leader in the field of education in Virginia, was a native of Dryden in Lee County, Virginia. He received his bachelor's degree from Emory and Henry College in 1926 and his master's degree from the University of Virginia in 1930. He was named Outstanding Alumnus of the Year by Emory and Henry College in 1967, and he was awarded an honorary Doctor of Humanities degree by that institution in 1974.
Wygal began his educational career as a classroom teacher in Lee County in the mid-1920s, and served as principals of three high schools in Washington and Grayson counties between 1927 and 1939. In 1939, he was named superintendent of the Radford public schools, where he served until 1942, when he was appointed Director of the Division of Guidance and Adult Education for the Virginia Department of Education. He was named Director of the Division of Related Instructional Services in 1954, and in 1958 he became Director of the Division of Teacher Education.
During his years of service with the Department of Education, he took a leave of absence to become acting chief executive of Longwood College during the absence of Francis L. Lankford in 1962-1963. He retired from the State Department of Education in 1964, and became Dean of Students at Ferrum College. He served in this position until 1966, and he again served as acting president of Longwood College from 1967 until 1968. In 1968, he was appointed as acting executive administrator of Virginia Commonwealth University when that University was created by the merger of the medical College of Virginia and Richmond Professional Institute in 1968. He held that post until 1969. In 1968, he was named director of the Virginia Board of Vocational Rehabilitation's study for a proposed long-range plan for vocational rehabilitation. He returned to Ferrum College in 1970.
In addition to his contributions in the educational field, Wygal was a long-time member of Reveille Methodist Church in Richmond, where he taught Young Adult Bible Class for thirty years, and served three terms as Chairman of the Administrative Board. He was also a former president of Rotary International and a former director of the Southern Council of Teacher Education. He was a member of the United Methodist Conference Board of Education, a member of the Richmond Community Council and he was chairman of the Richmond District Committee on Adult Education.
Wygal was honored by three Virginia colleges for his associations with them. The faculty center at Ferrum College, the music building at Longwood College, and the school administration building at Radford University are all named for him.
Wygal was married to Billie Robinson and had one son, Fred O. Wygal, Jr.
The Wygal Papers contain primarily materials related to education in Virginia, particularly higher education, and to activities of the Methodist church. Included in the collection are numerous reports of self-studies conducted by elementary schools in Virginia in which Wygal participated, as well as an investigative study of Radford University. In addition, the collection contains a report and materials related to a self-study conducted by Reveille Methodist Church in which Wygal took an active part.
Wygal's correspondence, both personal and official, provides a clear sense of his commitment to and involvement in the quality of education in Virginia, and much of the material included in the collection is related to his experience in the administration of higher education. Wygal was much in demand as a speaker, both in his capacity as an educator and as an informed layman in his church, and the collection contains over 200 public speaking items, including outlines, notes and texts of speeches and lectures.
Wygal's relationship with the Methodist Church in Virginia was a long and active one, and his influence was felt in many areas of his church's life. The collection contains minutes and related materials of the Administrative Board of Reveille Methodist Church in Richmond, as well as reports and studies of the Wesley Foundation campus ministry at several Virginia schools. Wygal was involved in the Commission for Christian Higher Education, and his papers contain materials related to this activity.
These papers are divided into three series: Series 1: Personal and Biographical, 1881-1980; Series 2: Educational Career, 1946-1980; Series 3: Elementary Schools Self-Study Reports, 1957-1969; Series 4: Methodist Church Affiliation, 1951-1980.
Files are arranged topically within each series.
Series 1: Personal and Biographical, 1881-1980
Box-folder 1:1

Biographical Information: Fred O. Wygal, Genealogical Information, 1947-1980, undated

Box-folder 1:2

Clippings, 1963-1971, undated

Box-folder 1:3

Letters of Condolence:Fred O. Wygal, 1980

Box-folder 1:4

Correspondence: Personal, 1950-1980

Box-folder 1:5-1:11

Correspondence: General, 1937-1980

Box-folder 1:12

Ephemera, 1942-1974, undated

Box-folder 1:13-1:18

Lecture Notes, 1944-1968, undated

Box-folder 1:19

Speeches and Debates, 1962-1964, undated

Box-folder 1:20

Publication: Virginia's Program for Preparing Better Teachers, 1964

Box-folder 1:21

Association of State Colleges and Universities, Summer Council, 1967

Box-folder 1:22

Scrapbook: Harry H. Styll, 1881-1952

Box-folder 1:23

Photographs, 1951-1960, undated
Series 2: Educational Career, 1946-1980
Box-folder 2:1

Teacher Education, 1956-1965, undated

Box-folder 2:2

Teacher Education and Professional Standards Conference Materials, 1965

Box-folder 2:3

Teacher Education and Certification, 1965-1975, undated

Box-folder 2:4

Student Teaching Program in Virginia, 1961-1964

Box-folder 2:5

Virginia Vocational Rehabilitation Resources Project, 1966, undated

Box-folder 2:6

Ferrum Junior College, 1964-1980, undated

Box-folder 2:7

Longwood College: Acting President, 1963-1968

Box-folder 2:8

Longwood College: General, 1946-1979

Box-folder 2:9

Longwood College Personnel: Merle and Emily Landrum, 1964-1971

Box-folder 2:10

Executive Administrator: Virginia Commonwealth University, 1968-1969

Box-folder 2:11-2:14

Radford College Study Panel, 1970-1971

Box-folder 2:15

National Retired Teachers Association: Handbooks, 1973-1977, undated

Box-folder 2:16

Virginia Retired Teachers Association and Virginia Government Employees Association: Retirement, 1975-1980

Box-folder 2:17-2:18

Virginia Retired Teachers Association Bicentennial Committee Report: "Education in Virginia," 1975-1976

Box-folder 2:19

Virginia Retired Teachers Association and Related Organization: Retirement, 1969-1980

Box-folder 2:20

Virginia Conference of Parents and Teachers, 1963-1966

Box-folder 2:21

Teaching Religion in Public Schools, 1967-1972

Box-folder 2:22

Race Relations, 1963-1970

Box-folder 2:23

Course Materials: School-Community Relations, 1948-1967

Box-folder 2:24

Assorted Education Materials, 1959-1975

Box-folder 2:25

Richmond District Historical Society, 1979-1980
Series 3: Elementary School Self-Study Reports, 1957-1969
Box-folder 3:1

"Evaluating the Elementary School" by Southern Association of Colleges and Schools, 1964

Box-folder 3:2

Commission on Elementary Schools of the Southern Association of Colleges and Schools, 1968-1969

Box-folder 3:3

Instructions for Visiting Committee: Richmond Public Schools Evaluation, 1968

Box-folder 3:4

Self-Study Report: Amelia Street Elementary School, 1968

Box-folder 3:5

Self-Study Report: Baker Elementary School, 1967-1968

Box-folder 3:6

Self-Study Report: J. Andrew Bowler School, 1967

Box-folder 3:7

Report of the Visiting Committee: Chimborazo School, 1968

Box-folder 3:8

Self-Study Report: Ginter Park School, 1967-1968

Box-folder 3:9

Self-Study Report: Maymont Elementary School, 1967-1968

Box-folder 3:10

Report of Visiting Committee on Major Areas: Maymont School, 1968

Box-folder 3:11

Self-Study Report: Mosby Elementary School, 1967-1968

Box-folder 3:12

Self-Study Report: Mary M. Scott School, 1967-1968

Box-folder 3:13

Self-Study Report: Westhampton Elementary School, 1967-1968

Box-folder 3:14

Self-Study Report: Woodville School, 1967-1968

Box-folder 4:1

Summary Report of the Visiting Committees, Nine Elementary Public Schools, Richmond, 1968

Box-folder 4:2

Self-Study Reports: Business Affairs, Richmond Public Schools, 1967

Box-folder 4:3

Self-Study Report: Department of Instruction, Richmond, 1967

Box-folder 4:4

Self-Study Report: Personnel Department Richmond Public Schools, 1967

Box-folder 4:5

Self-Study Report: Pupil Personnel Services, Richmond Public Schools, 1967

Box-folder 4:6

Virginia Elementary Committee: Commission on Elementary Schools of the Southern Association of Colleges and Schools, 1969

Box-folder 4:7

Suggested Schedule for Education Committee, Radford, 1969

Box-folder 4:8

Self-Study Report: Kuhn Barnett Elementary School, Radford, 1969

Box-folder 4:9

Report of the Visiting Committee: Belle Heth Elementary School, Radford, 1969

Box-folder 4:10

Report of the Visiting Committee: McHarg Elementary School, Radford, 1969

Box-folder 4:11

Report of the Visiting Committee: Central Administrative Offices, Radford, 1969

Box-folder 4:12

Summary Report of the Visiting Committee: Three Elementary Public Schools, Radford, 1969

Box-folder 4:13

Instructions for Visiting Committees Washington County, Virginia, 1969

Box-folder 4:14

Report of the Visiting Committee: Abingdon Elementary School, Washington County, 1969

Box-folder 4:15

Report of the Visiting Committee: Bethel Elementary School, Washington County, 1969

Box-folder 4:16

Report of the Visiting Committee: Cleveland Elementary School, Washington County, 1969

Box-folder 4:17

Report of the Visiting Committee: Damascus Elementary School, Washington County, 1969

Box-folder 4:18

Report of the Visiting Committee: Glade Spring Elementary School, Washington County, 1969

Box-folder 4:19

Report of the Visiting Committee: Greendale Elementary School, Washington County, 1969

Box-folder 4:20

Report of the Visiting Committee: Hamilton Elementary School, Washington County, 1969

Box-folder 4:21

Report of the Visiting Committee: Hayter's Gap Elementary School, Washington County, 1969

Box-folder 4:22

Report of the Visiting Committee: High Point Elementary School, Washington County, 1969

Box-folder 4:23

Report of the Visiting Committee: William King Elementary School, Washington County, 1969

Box-folder 4:24

Report of the Visiting Committee: Liberty Hall Elementary School, Washington County, 1969

Box-folder 4:25

Report of the Visiting Committee: Meadowview School, Washington County, 1969

Box-folder 4:26

Report of the Visiting Committee: Valley Institute, Washington County, 1969

Box-folder 4:27

Report of the Visiting Committee: Wallace Elementary School, Washington County, 1969

Box-folder 4:28

Education in Russia, 1957-1958, undated
Series 4: Methodist Church Affiliation, 1951-1980
Box-folder 5:1

Church-related Correspondence, 1954-1970

Box-folder 5:2-5:7

Reveille Church - General, 1951-1980, undated

Box-folder 5:8-5:9

Reveille Church - Budget Reports and Administrative Board Reports, 1957-1980

Box-folder 5:8-5:9

Reveille Church - Budget Reports and Administrative Board Reports, 1957-1980

Box-folder 5:10-5:11

Reveille Church - Self-Study Task Force, 1965-1974

Box-folder 5:12

Virginia Methodist Conference Materials, 1965-1980

Box-folder 5:13

Church Lecture Notes and Outlines, 1962-1967, undated

Box-folder 5:14

Wesley Foundation: Longwood College, 1967-1973, undated

Box-folder 5:15

Wesley Foundation: Virginia Polytechnic Institute and State University, 1973

Box-folder 5:16

United Campus Ministry: Virginia Commonwealth University, 1969-1979

Box-folder 5:17-5:18

Planning Committee on Christian Higher Education and Campus Ministry, 1970-1974

Box-folder 5:19

Virginia Conference of United Methodist Church - Committee to Study the Educational Institutions, 1964-1979

Box-folder 5:20-5:21

Commission on Christian Higher Education and Campus Ministry: Wesley Foundation, 1967-1975