A Collection in
Special Collections and Archives, James Branch Cabell Library
Collection Number M 23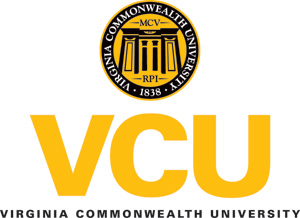 Virginia Commonwealth University, James Branch Cabell Library
Special Collections and Archives
James Branch Cabell Library
Box 842003
Virginia Commonwealth University
Richmond, Virginia 23284-2003
USA
Phone: (804) 828-1108
Fax: (804) 828-0151
Email:
libjbcsca@vcu.edu
URL:
https://www.library.vcu.edu/research-teaching/special-collections-and-archives/
© 2002 By Copyright Virginia Commonwealth University. All Rights Reserved.
Funding: Web version of the finding aid funded in part by a grant from the National Endowment for the Humanities.
Processed by: Special Collections and Archives Staff
Repository
Special Collections and Archives, James Branch Cabell Library, Virginia Commonwealth University
Collection number
M 23
Title
Frederick Otto Seibel papers, 1882-1968
Physical Characteristics
16.9 linear feet and oversize material
Creator
Frederick Otto Seibel
Language
English
---
Access Restrictions
Collection is open to research.
Use Restrictions
There are no restrictions.
Preferred Citation
Box/folder, Frederick Otto Seibel papers, M 23, Special Collections and Archives, James Branch Cabell Library, Virginia Commonwealth University, Richmond, Va.
Acquisition Information
Gift of Mrs. Helen McCarthy in 1970. Accrual received as gift of Pat Perkinson in 1983.
Processing Information
Collection was processed in April 1981. The finding aid has been revised March 1987, May 1990, November 1994, and May 2000.
The Collection contains 34 Original Cartoons, some inscribed, Seibel's own clipping file, early drawings, oils and watercolors and some correspondence. The collection is divided into two groups: Seibel's oil paintings, folios, and oversized cartoons are stored separately; the newspaper copies of his cartoons and boxed in groups of fifty and are arranged, with few exceptions, chronologically. The cartoons were cut and numbered by Seibel in the order in which they were published, and that numerical order has been preserved.
Frederick Otto Seibel was born in Durhamville, New York, on 8 October 1886 and died in Richmond, Virginia on 19 June 1968. Siebel spent his childhood drawing sketches of the Erie Canal. He was married with no children. After attending classes at the Art Students League in New York City for a short time, Seibel started his own commercial art business in the early years of the twentieth century. His first cartoon was printed in the Oneida Dispatch in 1908. He began his career as a cartoonist in 1916 for the Knickerbocker Press in Albany, New York. Seibel moved to Virginia in 1926 to become an editorial cartoonist for the Richmond Times-Dispatch and worked been there for over thirty years. Over the course of his career, he did several shows at Metropolitan Museum Of New York, Art Institute of Chicago and Virginia Museum of Fine Arts. A biography is contained in the Spring 1977 issue of the Virginia Cavalcade (included in Box 1). Fred O. Seibel died in 1968 after completing nearly 16,000 cartoons. His most famous cartoon was "Retreat from Moscow," (11-5-1936) depicting presidential candidate Alfred E. Smith as Napoleon after FDR's landslide victory in 1936.
The Seibel Collection is comprised of two major sections: letters which Seibel received relating to his newspaper cartoons (including correspondence from Harry Truman, Franklin D. Roosevelt, Robert Kennedy, Barry Goldwater, Harry F. Byrd, John L. Lewis, J. Edgar Hoover and numerous members of the federal and state government), and a complete set of his published cartoons from both the Knickerbocker Press and the Richmond Times-Dispatch. Other items in the collection include drawing notebooks and early art school sketches, seven oil paintings thought to have been painted by Seibel, folios containing copies of sketches by Charles Dana Gibson and Frederic Remington, as well as folios containing newspaper clippings of major world events in Seibel's lifetime. There are also thirty-four original cartoons, some of which were autographed by Seibel.
Efforts have been made to maintain the original file organization. Materials are grouped by type.
Box-folder 1.1
Biography: Virginia Cavalcade Spring, 1977
Box-folder 1.2
Yearbook: Oneida High School, 1908
Box-folder 1.3
German Notebook
Box-folder 1.4
School Exercise Book
Box-folder 1.5
Notebook: Various Topics
Box-folder 1.6
Notebook, 1912-1919
Box-folder 1.7
Notebook, 1912-1921
Box-folder 1.8
Notebook of Quotations
Box-folder 1.9
Notes on Caricature and Cartooning, 1915
Box-folder 1.10
Nags Head Materials
Box-folder 1.11
Commemorative Booklet of Assassination of McKinley
Box-folder 1.12
Miscellaneous Newspaper Clippings
Box-folder 1.14
Correspondence: Crow Letters
Box-folder 1.15
Correspondence: Byrd, Harry F., Sr., 1926-1949
Box-folder 1.16
Correspondence: Byrd, Harry F., Sr., 1950-1962
Box-folder 1.17
Correspondence: A, 1922-1952
Box-folder 1.18
Correspondence: B, 1916-1955
Box-folder 1.19
Correspondence: C, 1924-1954
Box-folder 1.20
Correspondence: D, 1921-1951
Box-folder 1.21
Correspondence: E, 1917-1952
Box-folder 1.22
Correspondence: F, 1910-1950
Box-folder 1.23
Correspondence: G, 1904-1965
Box-folder 1.23a
Correspondence: Goldwater, Barry, 1965
Box-folder 1.24
Correspondence: H, 1919-1959
Box-folder 1.24a
Correspondence: Hoffa, James R., 1959
Box-folder 1.24b
Correspondence: Hoover, J. Edgar, 1940
Box-folder 1.25
Correspondence: I, 1938
Box-folder 1.26
Correspondence: J, 1930-1956
Box-folder 1.27
Correspondence: K, 1916-1961
Box-folder 1.27a
Correspondence: Kennedy, Robert F., 1961
Box-folder 1.28
Correspondence: L, 1933-1949
Box-folder 1.29
Correspondence: M, 1929-1956
Box-folder 1.30
Correspondence: N, 1919-1952
Box-folder 1.31
Correspondence: O, 1935-1940
Box-folder 1.32
Correspondence: P, 1917-1958
Box-folder 1.33
Correspondence: R, 1931-1967
Box-folder 1.33a
Correspondence: Roosevelt, Franklin D., 1930
Box-folder 1.34
Correspondence: S, 1930-1959
Box-folder 1.35
Correspondence: T, 1930-1967
Box-folder 1.35a
Correspondence: Truman, Harry S., 1954
Box-folder 1.36
Correspondence: U, 1932-1940
Box-folder 1.37
Correspondence: V, 1931-1947
Box-folder 1.38
Correspondence: W, 1916-1949
Box-folder 1.39
Correspondence: Y, 1935-1937
Box-folder 1.40
Correspondence: Z, 1937-1938
Box-folder 1a.1
Fred Seibel Nameplate for Desk
Box-folder 1a.2
Two WRVA Phonographs: Recording of Seibel
Box-folder 1a.3
Audio Tape of Interview with Seibel, undated
Box-folder 1a.4
Articles with Mentions of Seibel's Name, 1913
Box-folder 1a.5
Graphic Advertisement for Seibel
Box-folder 1a.6
Advertisements for Bustles, Cigarettes, Hammocks, Flour, Etc..., 1890s
Box-folder 1a.7
Cartoonists Who Helped Win the War, 1919
Box-folder 2.1-2.32
Cartoons: Knickerbocker Press, 1908-1919
Box-folder 3.1-3.33
Cartoons: Knickerbocker Press, 1919-1926
Box-folder 4.1-4.24
Cartoons: Richmond Times Dispatch, 1926-1929
Box-folder 5.1-5.26
Cartoons: Richmond Times-Dispatch, 1929-1933
Box-folder 6.1-6.26
Cartoons: Richmond Times-Dispatch, 1933-1937
Box-folder 7.1-7.29
Cartoons: Richmond Times-Dispatch, 1937-1941
Box-folder 8.1-8.29
Cartoons: Richmond Times-Dispatch, 1941-1946
Box-folder 9.1-9.28
Cartoons: Richmond Times-Dispatch, 1946-1950
Box-folder 10.1-10.26
Cartoons: Richmond Times Dispatch, 1950-1954
Box-folder 11.1-11.27
Cartoons: Richmond Times-Dispatch, 1954-1959
Box-folder 12.1-12.26
Cartoons: Richmond Times-Dispatch, 1959-1965
Box-folder 13.1-13.15
Cartoons: Richmond Times-Dispatch, 1965-1968
Box-folder 14.1
The Hogarth Drawing Tablet, 1898
Box-folder 14.2
The Hogarth Drawing Tablet, 1898
Box-folder 14.3
Imperial Drawing Tablet, 1899
Box-folder 14.4
Preliminary of Preacademic Certificate, 1903
Box-folder 14.5
Loose Newspaper Articles, 1913
Box-folder 14.6
Orson Lowell Prints, 1913
Box-folder 14.7
Political Advertisements, 1916
Box-folder 14.8
The Thomas School of Aviation Booklet, 1916
Box-folder 14.9
Unidentified Advertisements, 1916
Box-folder 14.10
Keystone Co./Oneida Co., 1916
Box-folder 14.11
Miscellaneous Advertisements, 1916
Box-folder 14.12
Clothing Advertisements, 1916
Box-folder 14.13
Seibel Advertising Cards, 1916
Box-folder 14.14
Charles D. Gibson Articles and Prints, 1905-1944
Drawer Map-case: 22.1
Scrapbook, Pulitzer Prize Competition, 1951
Drawer Map-case: 22.2
Cartoons featured in the Syracuse Herald,1930s
Drawer Map-case: 22.3
Original Political Cartoons, 1917-1944
Box-folder 22.4
Original Political Cartoons, 1917-1919
Drawer Map-case: 22.5
Original Political Cartoons, 1931-1968
Drawer Map-case: 22.6
Bed Advertisements, 1916
Drawer Map-case: 22.7
Citizens Trust Company Posters, Community Silver Advertisement, 1916
Drawer Map-case: 22.8
The Pratt Church Co., Frankfort, New York, 1916
Drawer Map-case: 22.9
Eagle Beers Poster, 1916
Drawer Map-case: 22.10
L.C. Smith and Bros., Typewriters, Avertisement, 1916
Drawer Map-case: 22.11
Loyal Order of the Moose Poster, 1916
Drawer Map-case: 22.12
Luncheon for 1st M.E. Church of Albany, 1919
Drawer Map-case: 22.13
Oneida Poster,
Drawer Map-case: 22.14
Seibel Calendars, 1932-1933
Drawer Map-case: 22.15
Stittville Products Poster, 1916
Drawer Map-case: 22.16
UMC Steel-Lined Shot Gun Shells, Utica's Dollar Day Advertisement, 1916
Drawer Map-case: 22.17
Prints by A.B. Frost, 1904
Drawer Map-case: 22.18
Prints by Charles D. Gibson, 1900
Drawer Map-case: 22.19
Prints by Frederick Remington, 1904
Drawer Map-case: 22.20
Prints by Henry J. Peck, E.W. Kemble, R. Van Buren, Crook, 1900
Drawer Map-case: 22.21
Prints by James Montgomery,
Drawer Map-case: 22.22
Architectural Drawing, Drawings of Miscellaneous Buildings, New York
Drawer Map-case: 22.23
Character Sketches, undated
Drawer Map-case: 22.24
Drawing of President McKinley, 1902
Drawer Map-case: 22.25
Miscellaneous Canvases, Sketches, and Watercolors
Drawer Map-case: 22.26
Portraits, undated
Drawer Map-case: 22.27
Seibel Self Portrait, undated
Drawer Map-case: 22.28
Sketches of Venus de Milo, Discus Thrower, and other Classical Sculptures, 1907
Drawer Map-case: 22.29
Sketches of Classical Sculptures, 1907
Drawer Map-case: 22.30
Sketch of Three Boats, undated
Drawer Map-case: 22.31
Sketch of Abe Lincoln, undated
Drawer Map-case: 22.32
Sketches of Famous Busts, 1902
Drawer Map-case: 22.33
Sketches of Hands and Feet, undated
Drawer Map-case: 73.34
Collier's Weekly, San Francisco Fire, 1906
Drawer Map-case: 73.35
Cover Pages from Harper's Weekly, 1871-1879
Drawer Map-case: 73.36
Famous Headlines Newspapers: Battleship Maine, Peary to the North Pole, Sinking of the Titantic, 1898, 1909, 1912
Drawer Map-case: 73.37
Miscellaneous Newspapers, 1915-1917
Drawer Map-case: 73.38
Newspaper Clippings from Seibel-Anderson Wedding, undated
Drawer Map-case: 73.39
Newspapers Featuring Obituaries of Theodore Roosevelt and Franklin Roosevelt, 1910, 1933
Drawer Map-case: 73.40
Newspapers featuring John F. Kennedy Assassination, 1963
Drawer Map-case: 73.41
Newspapers featuring V-E Day, 1945
Drawer Map-case: 73.42
Newspapers featuring Calvin Coolidge, 1933
Drawer Map-case: 73.43
Newspapers featuring Obituaries of Woodrow Wilson and British Royal Family, 1924, 1936
Drawer Map-case: 73.44
New York Tribune, The Sun Newspaper, 1910-1920
Drawer Map-case: 73.45
Newspapers from World War I, 1917-1919
Drawer Map-case: 73.46
Puck March 8, 1882
Drawer Map-case: 73.47
Prints from Puck, undated
Drawer Map-case: 73.47a
Issues of Puck, undated
Drawer Map-case: 73.48
Chicago Tribune Features of "16 Historic Front Pages," 1865-1933
Drawer Map-case: 73.49
Images of George Washington, Map of Tidewater, Copy of Declaration of Independence, Prints of Napoleon
Drawer Map-case: 73.50
Political Posters for: Zandon, Knox, McKinley, Roosevelt, FDR, Sherman, Taft, 1901-1936
Drawer Map-case: 73.51
Harbor Photograph
Drawer Map-case: 73.52
Scottish Rite Membership Certificate, The Imperial Council of the Ancient Arabic Order of the Nobles of the Mystic Shrine, 1927, 1934
Drawer Map-case: 73.53
Advertisements Mounted to Brown Paper
Drawer Map-case: 73.54
Portrait of an Unknown Woman