A Collection in
Special Collections
The University of Virginia Library
Accession number 14204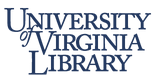 Special Collections, University of Virginia Library
Albert and Shirley Small Special Collections Library
University of Virginia
Charlottesville, Virginia 22904-4110
USA
Phone: (434) 243-1776
Fax: (434) 924-4968
Reference Request Form:
https://small.lib.virginia.edu/reference-request/
URL:
http://small.library.virginia.edu/
© 2011 By the Rector and Visitors of the University of Virginia. All rights reserved.
Processed by: Special Collections Staff
Repository
Special Collections, University of Virginia Library
Collection Number
14204
Title
Papers of Anne Spencer and the Spencer Family, 1829, 1864-2007
Physical Characteristics
4175 items, 22 Hollinger boxes, ca. 9 linear feet
Collector
Location
Language
English
---
Access Restrictions
There are no restrictions.
Use Restrictions
See the University of Virginia Library's use policy.
Preferred Citation
Papers of Anne Spencer and the Spencer Family, 1829, 1864-2007, #14204, Special Collections, University of Virginia Library, Charlottesville, Va.
Acquisition Information
The papers of Anne Spencer were purchased from the Anne Spencer House and Garden Museum, Lynchburg, Virginia, by the University of Virginia Library on March 10, 2008.
Anne Bethel Spencer was born an only child in Henry County, Virginia, on February 6, 1882, to Joel Cephus Bannister (1862-?) of Henry County, Virginia, and Sarah Louise Scales (1866-?) of Patrick County, Virginia. Sometime around 1883, the family moved to Martinsville, Virginia, where Joel opened a saloon. Sarah had relatives in Bramwell, West Virginia, and she moved there in either 1887 or 1888 to work in the Blue Stone Inn. Soon Anne was able to join her mother in Bramwell, where she lived with the family of the local barber, William T. Dixie and his wife, Willie Belle. In September 1893, Annie moved to Lynchburg, Virginia, at the age of eleven in order to attend Virginia Seminary for her education. She was registered there as Annie Bethel Scales in September 1893.
Anne Spencer graduated on May 8, 1899, and gave the valedictory speech during the ceremony held at Diamond Hill Baptist Church, Lynchburg. Following graduation Annie began teaching second grade in West Virginia, near Bramwell. She and Edward A. Spencer (1876-1964) were married on May 15, [1901] by the Reverend Frank Marshall in Bramwell, West Virginia, at the home of her friends, William T. and Willie Belle Dixie, and set up housekeeping in Lynchburg, Virginia. They had three children, Bethel Calloway, Alroy Sarah, and Chauncey Edward Spencer, and a fourth child who died shortly after birth with diphtheria.
Working with NAACP secretary James Weldon Johnson, she helped co-found the Lynchburg chapter of the NAACP in 1918. It was also Johnson who discovered her poetry and was instrumental in getting her first published poem, "Before the Feast of Shushan" to the public. It was published in The Crisis in February 1920. The poetry of Anne Spencer can be found in some of the period's most prestigious anthologies, including The Book of American Negro Poetry (James Weldon Johnson); Negro Poets and Their Poems (Robert T. Kelin); American Poetry Since 1900 (Louis Untermeyer); The New Negro (Alain Locke); Caroling Dusk (Countee Cullen); and The Poetry of the Negro, 1746-1949 (Langston Hughes and Arna Bontemps). Spencer is recognized as a part of the Harlem Renaissance literary movement not only because of her published poetry but her friendships with many of the other African-American writers of the time.
Anne Spencer became the librarian at the Dunbar High School in Lynchburg and worked there from about 1924 until 1946. She lived most of her adult life in Lynchburg, Virginia, chiefly at 1313 Pierce Street, where she hosted many literary and civil rights figures in her home during their visits to her area.
The papers of Anne Spencer (1882-1975) and family, 1829, and ca. 1864-2007, and undated, 4,175 items (22 Hollinger boxes, ca. 9 linear feet) consist of correspondence, photographs, manuscripts and notebooks of poetry, short stories, articles, and prose works, often fragmentary in nature and undated, financial and legal papers and volumes, and topical files.
The collection contains manuscript poems, ideas for poems, and articles by Spencer, including an autobiographical piece, 1956, sent to Lee Greene, typescript copies of some of her poems by Greene, and articles possibly written for a column in the Pittsburgh Courier, but never published. Prose manuscripts include "Bastion at Newark," "Chattel slavery or why I dislike Booker T," "Comments about herself spoken to Ben W. Fuson," "Dear children," "In the thicket" [regarding a short story by Glenway Wescott], "LeRoi meets Lincoln," and "Virginia as Narcissus."
Poetry manuscripts include "Any wife to any husband," "Ascetic," "At the carnival," "Before the feast of Shushan," "Black man o' mine," "Creed," "Dunbar," "Epitome," "For E.A.S.," "Failure," "For Jim, Easter Eve" [also titled "To James Weldon Johnson Easter Eve (1938-1948)]," "Grapes: Still-Life," "He said," "I have a friend," "Innocence," "Lady, lady," "Lemming: O Sweden," "Letter to my Sister," "Liability," "Lines to a Nasturtium," "Life-long, poor Browning," "Luther P. Jackson," "1975," "Neighbors," "Po' little lib," "Questing," "Requiem," "Rime for the Christmas baby," "The Sévignés," "Substitution," "Terrence, Terrence," "Translation," "White things," and "The Wife-woman." There are also drafts and fragments of unfinished poems she constantly revised particularly "Big Ditch and the River," "A Dream of John Brown: on his return trip home."
Themes and topics in untitled manuscripts and fragments include books and literature; family; African Americans, slavery, segregation, and civil rights; gardening and nature; historical and contemporary events and figures; politics and government particularly in Virginia; and religion.
Correspondence of Anne Spencer is chiefly with and about family, friends, fellow poets and anthologizers. Of interest are letters from Sterling A. Brown, Countee Cullen, Victor Daly, Arthur P. Davis, W.E.B. du Bois, Helen G. Edmonds, Murrell Edmunds, Ben Fuson, J. Lee Greene, Langston Hughes, Altona Trent Johns, Georgia Douglas Johnson, Grace Johnson, James Weldon Johnson, Charles S. Johnson, Alain LeRoy Locke, Harry Meacham, H. L. Mencken (copy), Amaza Meredith, Clarence Muse, Francis Coleman Rosenberger, Frank Silvera, Idella Purnell [Stone], Howard Thurman, and Carl Van Vechten, concerning her poetry and their own work. There are also letters to Andres Burris and to Cleveland Amory re Ellen Glasgow, James Branch Cabell and racism.
Topics of interest in the correspondence include Langston Hughes, Adam Clayton Powell, Claude McKay, and William Raspberry, Jim Crow laws and segregation, and the Spencer family. There are many brief comments on people in the news and current events including the Democratic Presidential Convention of 1948 and the Republican Convention of 1952.
There are numerous photographs of family and friends including Guy Bluford, Celinda Wright Humbles, Joe Louis, Amaza Meredith, Clarence Muse, and Ulysses S. Grant Patterson, as well as a Tuskegee Airmen convention and the faculty of the Virginia Theological Seminary.
Financial and legal papers chiefly concern the Lynchburg, Virginia, property management business, tax business and chicken business of Edward Spencer. Many of his business ledgers were later reused by his widow for jotting down her poetry ideas. Also present is an 1829 New Hampshire deed, an 1863 will, and the wills of Anne and her husband.
Miscellaneous material includes material pertinent to an Anne Spencer Poetry Contest, the Friends of the Anne Spencer Memorial Foundation and the Virginia Landmarks Register inclusion for the Anne Spencer House as well as facsimiles of historic African American and historic broadsides; invitations; clippings; programs; a few papers concerning Chauncey Spencer, a Tuskeegee Airman, including a blueprint for a hangar at Dothan, Ala.; mimeograph copies of poetry by Gerald William Barrax; and a rough draft of "Searching for Anne Spencer" by Pat Doyle.
The papers of Anne Spencer arrived with almost no discernible order. The current order was imposed by the processor. The papers are arranged in five series: Series I: Correspondence (Boxes 1-6); Series II: Photographs (Boxes 7-9); Series III: Financial and Legal Papers and Volumes (Boxes 9-13); Series IV: Topical Files (Boxes 13-17); and Series V: Manuscripts, both individual and in notebooks (Boxes 17-22).
Series V is also subdivided into several subseries: Subseries A: Manuscripts with a title; Subseries B: Manuscripts arranged by beginning line; Subseries C: Topical Manuscripts with no titles, arranged by subject; Subseries D: Dated Notebooks; Subseries E: Undated Notebooks; and Subseries F: Poems and Other.
Correspondence is summarized at the folder level, and while all identified correspondents are listed, not all letters are described individually. When possible, negatives have been placed in the same folder with their photographs.
Poems and manuscripts with titles have their own folder and are listed separately. Other manuscripts are arranged by the apparent topic when it can be determined. Some designations of topics by the processor are very subjective and often several different topics can be found within a single manuscript. Dated notebooks are described first, followed by the undated notebooks. Undated notebooks have been assigned an alphabet designation to keep them distinct in the guide.
Box 1-6
Box-folder 1:1)

Correspondence - A: including Robert A. Abernathy; Joanne K. Abrams; [Martha?] Rivers Adams, Virginia M. Alexander, M.D.; Atlanta University, School of Library Science, Virginia Lacy Jones 1933-1974

Box-folder 1:2)

Correspondence - B: including Frances and [Johnston Bahner?]; Judge Alfred Dickinson Barksdale (excusing Anne Spencer from jury duty); Ralph Barnette (asks for a holograph copy of "The Wife-Woman"); Winston Bell; N.F. and C.C. Berry; Maggie N. Bickerstaff; Bess Bondurant; Roberta Bosley, requests permission from Spencer to use her poem written to Mr. Johnson [For Jim, Easter Eve] during a memorial service for Johnson (May 27, 1940); Hortense Braswell; Camilla E. Brightwell; Nellie Frances Tiline Adams Brodis; G.H. Brooks; Marie Joe Brown; Elizabeth Burnette; Andrew Burris (with untitled poem attached to September 24, 1945); and the Butlers 1933-1972, n.d.

Box-folder 1:3)

Correspondence - Daisy and Sterling A. Brown (1901-1989), chiefly Christmas cards, but also includes two early letters (undated) from Sterling Brown, recounting his activities, his reading, and poems he has written; one undated letter was written while he was teaching at Lincoln University, Missouri, between 1927 and 1929, which mentions his plans to enter "Big Boy" in the Nation poetry contest; and a letter, February 23, 1977, to Chauncey Spencer declining to attend the dedication ceremonies for the Anne Spencer House because of illness but enclosing a statement of their love, respect, and admiration for Anne Spencer to the Board of Directors of the Friends of Anne Spencer Memorial Foundation. One of Brown's poems, "To a Certain Lady, In Her Garden" was written to pay tribute to Anne Spencer. Includes a draft of an undated letter from Anne Spencer to Brown, with the note "A poet can easily tell a lie but gets the heeby-jeebies if he has to face one." 1958-1977, n.d.

Box-folder 1:4)

Correspondence - C: including [Evert?] Calloway; J.M. Campbell, Jones Memorial Library; L. Carey; Jean Cason; Arthur P. Chippey; [Katharene W. Chippey ?], postcards signed "Kitty"; Rosa Lee Christian; Louise E. Coleman, Committee for Virginia of the Southern Conference for Human Welfare; and Mary M. Councell, concerning Spencer's permission to use the biographical sketch about her written by Murrell Edmunds (March 22, 1957, August 27, 1958) 1939-1970

Box-folder 1:5)

Correspondence - Countee Cullen, reminds Spencer of the poem she promised him for the special issue of Palms published October 1926 (December 3, 1925); doesn't know "Wife-Woman" and asks her to send a copy of it with her other material (November 24, 1926); says her biographical notice was just the sort of thing he wanted for his anthology (May 26, 1927); thanks her for her two poems, wants to keep both of them, and quotes Alice Dunbar Nelson's comments about Spencer from her review of Caroling Dusk (November 17, 1927); and comments "The inclusion of your poem in Braithwaite's anthology for this year, is another happy evidence that this veteran anthologist is as discerning and as appreciative as ever" (February 1, 1928). 1925-1928

Box-folder 1:6)

Correspondence - D: Victor Daly (author of Not Only War ), Arthur P. Davis (1904-1996), Howard University, writes about using Spencer's poetry in his anthology, The Negro Caravan (May 17, 1941) and later asks permission to reprint her poems, hoping to add a new one to the anthology (July 5, 1969); Mary Davis, briefly mentions meeting Maria Cole, wife of Nat King Cole (April 8, 1965) and the papal visit of Pope Paul VI (October 5, 1965); Lucille T. Dickerson, Jones Memorial Library; E.W. Dickerson about real estate (March 7, 1941); post card to Mrs. Willie Dixie from [Anne Spencer] announcing birth of a fine boy [November 6, 1906]; and [Miss?] Zita Dresner, requesting a list of her publications or copies of both published and unpublished works, and noting that she has devoted a section of her course on women writers of the Harlem Renaissance to Spencer (November 3, 1972). Anne Spencer has penciled a draft of a reply on the back of the letter, which says it was not sent. 1934-1972

Box-folder 1:7)

Correspondence - W.E.B. Du Bois, asks her for some poems for publication in The Crisis , her entry into their contest, and for a photograph of her home and garden (March 31, 1926); a typed copy of his letter to Ruth L. Bartholomaw about Ann Spencer (May 9, 1928); also present are two cards, one announcing the death of Nina Gomer Du Bois on June 26, 1950, and the second announcing the address of Du Bois and Shirley Graham, September 1, [1951?] 1926-1928, 1950-51

Box-folder 1:8)

Correspondence - E: Helen G. Edmonds (1911-1995), mentions review of her book [ The Negro and Fusion Politics in North Carolina, 1894-1901 ? ] (October 10, 1951), describes her trip across the ocean on the Queen Mary to Heidelberg, Germany, with the "stiff" attitude of the Americans towards her (September 24, 1954), and a card telling Spencer to watch television Monday evening, "President Eisenhower will be on. I hope I do O.K." (October 7, 1960); Murrell Edmunds discusses his personal difficulties of the past year, saying "I presume you have heard of my acute psychic upheaval of last Spring; and now I am in New Orleans for an indefinite period with my elder brother" and ironically shares some of his recent successes (December 11, 1934) and sends a copy of his book Behold, Thy Brother (December 18, 1950), has received a copy of her poem "1975" through Lee Greene, which he praises highly (December 27, 1974). There is also a draft of a letter from Anne Spencer to Edmunds, thanking him for his "precious packet of love and valiant friendship and mentioning Lee Greene and her poem "1975" (1974); James C. Evans, regrets hearing about the illness, then death of Edward A. Spencer (May 8 and June 3, 1964); John B. Evans, Jr.; Mary L. Evans; and Theresa G. Evans (1908-1999), wife of William L. Evans, co-founder of the Buffalo Urban League, and possible niece of Ed and Anne Spencer 1934-1974

Box-folder 1:9)

Correspondence - F: Fannie Fairfax; Eleazar Ferguson; John and Ophelia Fisher; Bertinus Fleshman; and Mary Fox, Executive Secretary of the League for Industrial Democracy 1929-1967

Box-folder 1:10)

Correspondence - Family, chiefly extended family and grandchildren of Anne and Edward Spencer, including: a letter from son-in-law Robert F. Stevenson, working in a laboratory in the Philippines, mentioning how long he had been married to Bethel (March 1 1948); and letter about a positive experience attending the 1948 Democratic Presidential Convention in Philadelphia with miners, farmers and "regular" people (July 28, 1948). 1943-1962

Box-folder 1:11)

Correspondence - Family, chiefly extended family and grandchildren of Anne and Edward Spencer 1963-1976

Box-folder 2:1)

n.d. Correspondence - Family, chiefly extended family and grandchildren of Anne and Edward Spencer

Box-folder 2:2)

1927-1954 Correspondence - Family - Alroy Sarah (Spencer) Long Rivers and Francis Ellis Rivers, daughter and son-in-law of Anne and Edward Spencer, including: discussion of Langston Hughes' speech at a protest meeting in support of Jacques Roumain (1907-1944), a Haitian poet in jail because of his Communist activities [ca. 1934?]; mention of reactions to Langston Hughes's play "Mulatto" on [Broadway?] [October 28, 1935]; copies of Alroy's correspondence with the Virginia State Board of Education about securing aid to pursue more graduate training in psychology (September 19 and 23, 1938); mentions a visit by Sterling Brown, who was lecturing at New York University [November 18, 1938]; comments on the book Black Boy and shares her experience in giving three lectures to the Business and Professional Women's group at the Brooklyn Y.M.C.A. on personality development and relationships while her audience wondered aloud if she was "colored" [March 17, 1945]; discusses her separation and upcoming divorce from Rawley Long [March 4, 1947]; her residence in Reno, Nevada (July 18, 1947); describes one of the homes of heiress Doris Duke (1912-1993) in Nevada [August 10, 1947]; her upcoming marriage to Ellis Rivers [1948?]; a very in-depth analytical letter from Judge Ellis [Rivers] (carbon copy) to Lloyd Kerford, Atchison, Kansas, about the uphill battle of the Republican Party to appeal to the Negro voter after the close of the Convention on July 11, with a document [by Ellis?] "A Resume of the Republican National Convention of 1952 as Affecting the Negro" attached (July 18, 1952); and a paper by Francis Rivers, "Racial Harmony as a Supreme Challenge to the Post-War Generation" (September 11, 1952).

Box-folder 2:3)

1955-1972 Correspondence - Family - Alroy Sarah (Spencer) Long Rivers and Francis Ellis Rivers, daughter and son-in-law of Anne and Edward Spencer, including: Ellis Rivers shares his reaction to the film Something of Value (April 25, 1957); trip to Mexico (August 5, 1961); draft of a letter to the Editor of The Lynchburg News concerning their editorial about Edward Spencer (May 19, 1964); and a highly decorated "letter" to the Rivers from Alex Davis, at the Sagamore, Adirondacks, New York [July 17, 1965].

Box-folder 2:4)

n.d. Correspondence - Family - Alroy Sarah (Spencer) Long Rivers and Francis Ellis Rivers, daughter and son-in-law of Anne and Edward Spencer, including: comments of Walter White about Anne Spencer at a New York library event (n.d.); her work for a candidate in a Congressional race against Adam Clayton Powell (n.d.)

Box-folder 2:5)

1923-1959 Correspondence - Family - Bethel Calloway (Spencer) Stevenson, daughter of Anne and Edward Spencer, including: her reaction to the election of 1954 and television (November 4, 1954).

Box-folder 2:6)

1960-1975, n.d. Correspondence - Family - Bethel Calloway (Spencer) Stevenson, daughter of Anne and Edward Spencer, including: a description of the desolate life in Newark, New Jersey, for minorities (February 12, 1968).

Box-folder 3:1)

1941-1971 Correspondence - Family - Chauncey Spencer and his wife, Anne Howard Spencer, son and daughter-in-law of Anne and Edward Spencer, including: a letter expressing his pride and appreciation for the life and career of Joseph Louis Barrow (June 19, 1946); difficulties with housing in San Bernardino, California, due to inspectors condemning the house to prevent their move into the neighborhood and help from Clarence Muse who sent over some studio carpenters, etc. to help improve the house on the weekends (June 6, 1958 and December 21, 1959); Frank Silvera, actor (1914-1970) trying to reach them and starring in a play reminding him of Chauncey's story (November 29, 1959); and a Clete Roberts (1912-1984) letter (March 28, 1962).

Box-folder 3:2)

1972-1998 Correspondence - Family - Chauncey Spencer and his wife, Anne Howard Spencer, son and daughter-in-law of Anne and Edward Spencer, including the visit of Lee Greene with the family (March 16, 1972); Garnell Stamps postcard about seeing the James Weldon Johnson-Anne Spencer letters at Yale (July 6, 1976); several letters from fans of Who Is Chauncey Spencer? (June 1 and 6, 1976); death of Grace Nail Johnson, with announcement of her death and two letters from Mrs. Ollie Jewel Sims Okala about her service (November 1 and 16, 1976); copy of a letter from Lady Bird Johnson about her visit to Anne Spencer home (May 6, 1977); and a copy of a letter thanking him for the article about his mother and his inclusion in the Smithsonian archives from Lady Bird Johnson (April 8, 1996).

Box-folder 3:3)

1999, n.d. Correspondence - Family - Chauncey Spencer and his wife, Anne Howard Spencer, son and daughter-in-law of Anne and Edward Spencer

Box-folder 3:4)

1950-1976, 1979, n.d. Correspondence - Ben and Daisy Lee Fuson, chiefly Christmas and other newsletters from former Lynchburg College professor and family, one referring to the "moon walk" (September 28, 1969); one letter and a card to Chauncey Spencer, July 23 & October 2, 1976, contains a typed transcript of Anne Spencer's "Comments About Herself, Spoken to Ben W. Fuson" on June 27, 1969. An audiocassette with her comments of same date is also present in the collection.

Box-folder 3:5)

1940-1975 Correspondence - G: Frances M. Gaylison; Eleanor Chippey G[ies?]; R.P. Gifford; T.B. Dalton Gifford; [C?] Scott Goins (Mrs. William F. Goins, Jr.); Frances Greene; Gwendolyn Greene; and Mary Guggenheimer

Box-folder 3:6)

1972-1978 Correspondence - J. Lee Greene and Murrell Edmunds about Edmunds knowledge of Anne Spencer's life and work in Lynchburg, some of which was incorporated into Greene's book

Box-folder 3:7)

1971-1975, n.d. Correspondence - J. Lee Greene and Anne Spencer, which illustrate his interviews and questions used in his biography of Spencer, including: letter designating Lee Greene her literary executor (January 15, 1973); letter discussing her comments about epithets, and referring to Woodrow Wilson and James Branch Cabell (September 4, 1974); a draft of a thank you letter from Anne Spencer (n.d.) and a draft of a letter from her about misplacing his letter and collage, with a couplet for LBJ, a reference to Senator Byrd and the Civil Rights Bill on page three, and a reference to the slaves at Jamestown in 1619 on page four (n.d.)

Box-folder 3:8)

1972-1987 Correspondence - J. Lee Greene concerning Anne Spencer, including: a letter from Francis Coleman Rosenberger (September 30, 1972); Ben W. Fuson, describing circumstances of his meeting Anne Spencer while a professor at Lynchburg College (March 3, 1974); interest of R.P. Gifford in "developing a historical restoration project around her fame and contributions" at 1313 Pierce Street (April 3, 1975); Carrie Allen McCray concerning friendship of her mother, Mary Rice Hayes Allen, with Anne Spencer (November 24, 1987);

Box-folder 3:9)

1976-1982 Correspondence - J. Lee Greene and The Friends of Anne Spencer Memorial Foundation Board, including: the selection of her home as a Virginia Landmark (September 22, 1976); Echoes from the Garden movie project (August 6, 1978); honorarium to Greene for preparing film script (May 14, 1980)

Box-folder 4:1)

1971-1978, n.d. Correspondence - J. Lee Greene and members of Anne Spencer's family, including: a letter from Bethel Stevenson enclosing copies of letters from others interested in talking with Anne Spencer (April 9 and November 8, 1974); a forwarded letter from Harry Meacham and Murrell Edmunds (January 27, 1975); suggested changes or corrections for the biography (April 15, 1975)

Box-folder 4:2)

1930-1974 Correspondence - H: Lillian Childress Hall; Eileen Hamilton, M.J. Hamlett; Lillian Harrell, with a poem by her, "The Birthday of a Birth" (December 12, 1938); Professor Gerald Haslan; Frances A. Henson, mentioning the visit by Mary Fox, League for Industrial Democracy (April 16, 1931); Bernice E. [Lomax?] Hill, teacher at the Fontainebleau American Elementary School, describes her trips and teaching experiences, 1956-1958, and local events and controversies in Lynchburg, particularly the construction of two pools, 1964-1965; Edna Holmes; Mrs. John Hope; Danny Howard; Thelma Howard; and the Hutchersons

Box-folder 4:3)

1928-1966, n.d. Correspondence - Langston Hughes, copy of a letter (formerly pinned upon her wall) from Hughes to Anne about letter writing with an original envelope, "You and I are about alike when it comes to letters. I think about them for weeks, then I try to write, - and maybe some of them get written, - but mostly not…" Some of the text is missing from the copy (February 20, 1928); one empty original envelope with his holograph name and address while at Lincoln University [1928?]; Two unsigned pre-printed postal cards advertising Hughes' Troubled Island and the All Negro Poets issue of Voices, A Quarterly of Verse , edited by Langston Hughes (April 7 and December 12, 1949); A typed postal card, signed "Langston" concerning Spencer's poems, "Dunbar" and "Tengo Un Amigo" in the Argentine anthology Dos Siglos De Poesia Norte Americana " and also seeing Alroy the other day (January 4, 1950); a printed postal card with picture of "Africanesque" by Aaron Douglas and printed signature of Langston Hughes on message side (December 1954); news clipping of column by Hughes, "Famous Negro Women of History" in the Chicago Defender, mentioning Anne Spencer, and signed in green ink, "Greetings to you - Langston" (February 22, 1958); press release concerning Something in Common and Other Stories (February 27, 1963); a typed note signed by his assistant concerning a check for the use of Spencer's poetry in La Poesie Negro Americaine (February 18, 1966); undated holograph note signed "Langston" which states, "Loved your letter of last spring. Trains and tours seem to keep me from ever writing. But Happy Holidays to you!" The other side has his printed poem, "Christmas Cards" (formerly pinned upon her wall); and two signed but undated typed manuscripts of his poems, "Barrel House: Chicago" and "Lincoln Theatre: Harlem." Originals of all this material has been placed in the Vault-Hughes box.

Box-folder 4:4)

1923-1969 Correspondence - I-J: Caroline Isham; Thomas Ishell, chaplain in the Marines, requests autographed copies of two of her poems (August 1, 1943); Ella and Billy Jackson; Harold Jackman; Joseph H. Jenkins, Jr. concerning photographs which he had made at Spencer's home and in which Braithwaite has expressed interest (October 20, 1938); Charles S. Johnson, editor of Opportunity , asks Spencer for one or two of her poems for his magazine and quotes a characterization made of Spencer by Georgia Douglas Johnson as "the lofty Amy Lowell type" (December 31, 1923 and October 22, 1924); Will N. Johnson expresses his appreciation for her poem "White Things" published in the March Crisis (March 3, 1923); Harold and Luella Jones; Amy P. Jordan; and M.J. Jordan

Box-folder 4:5)

1933-1967 Correspondence - Altona Trent Johns (1904-1977) and Vernon Johns, discusses her music tour (June 23, 1933); a book by Santayana, Three Philosophical Poets (May 6, 1944); and Vernon's talk to the St. Louis teachers (February 3, 1947).

Box-folder 4:6)

1923-1965, n.d. Correspondence - Georgia Douglas Johnson (1880-1966), mentions the poor health of her husband and her desire to know Anne Spencer (October 28, 1923); apologizes for not telegraphing due to the lateness of the train, etc. and tells Spencer that Dubois and Alice Dunbar, who referred to her as "Anne of the wonderful lines" really wished to meet her (December 12, 1927); always wishes she were closer geographically, "I do not separate you from your garden, your elegant verse and your sure philosophy" (February 24, 1951); and requests a photograph of Spencer to be used in "Singing Brown" by Cedric Dover (n.d.). Johnson also sends printed cards of her poems as Christmas greetings, including: "Brotherhood" (1954); "A Bit of Sky" (1958); "A Little Song" (1960); "The Poet" (1961); "What is Happiness" (1962); "The Poet" (1964); and "Triune" (1965).

Box-folder 4:7)

1919-1955 Correspondence - James Weldon Johnson and Grace Johnson Most of this correspondence is from Grace Johnson. The majority of the Johnson-Spencer correspondence is in the Beinecke Rare Book and Manuscript Library, Yale University. Johnson encloses a letter from H.L. Mencken about Anne Spencer's verses, which he asks to be returned (April 3, 1919, copy only); draft of letter to Johnson from Spencer, asks if he has read Mencken's latest in the February Smart Set which she found very amusing and asks what he is writing, "It's going to be a pity if you ever begin thinking that being a Secretary is quite so utilitarian as being a Poet. I would rather have written say, your 'Lottery Girl' or 'Fifty Years' than to have written your Hayti articles, as thoro as they are." (March 2, 1921); a draft from Spencer thanks Johnson for his autographed photograph, looks forward to his visit, discusses a Detroit meeting about Civil Rights, and includes notes to herself about the evils of Jim Crow laws and the damage they do to the Negro soul [April 1921?]; another draft from Spencer discusses the Johnson-Dyer anti-lynching bill, "A natural rider to include in the measure would abolish Jim Crow cars. They are my black beast. Lynching the body is as final as it is undesirable, but the Jim Crow car lynches ones soul over and over again." She also writes about her poetry, "I have nothing new finished. But there are 'leventy-leven bits stuck in as many different places that promise something if I ever get at them." (October 20, 1921 on the back of a Johnson letter dated Sept 24 th ); on the back of his letter to her, dated April 14, 1922, where he urges her to continue her writing even if she has to sacrifice everything else, except the welfare of her husband, Anne promises to "take my talents as seriously as a movie-star - or a Baptist preacher." James Johnson sends condolences to Edward on the death of his mother (April 2, 1936); telegram from Rawley Long informing Anne Spencer about the auto accident that killed James Weldon Johnson and seriously injured Grace (June 27, 1938); Grace writes concerning her and others' appreciation and suggestions for the publication of Spencer's poem, "For Jim, Easter Eve" and also the exciting plans for creating a James Weldon Johnson collection at Yale University (November 15, 1947 and n.d.); and recollects her first meeting with Anne Spencer (March 4, 1955).

Box-folder 4:8)

1960-1974, n.d. Correspondence - James Weldon and Grace Johnson, chiefly Christmas greetings from Grace, as James is deceased; Grace recalls their long and satisfying friendship and the poetry during the period represented in Arna Bontemps' American Negro Poetry (September 20, 1963); sends an invitation to the dedication of the James Weldon Johnson Elementary School in New York City, says that Langston Hughes has sent a message to be read and one of his books, and asks if she will send something or some of her children's books for the library (March 18 and May 8, 1966); asks if Anne has published a volume of poems or has a biographical sketch available and explains how Jim and her protégé, Ollie Jewel Sims Okala, who now shares an apartment with her has become like a daughter (July 7, 1966); enthusiastic description of the performance of Pearl Bailey in Hello Dolley [December 19, 1967]; and refers to plans for James Silvera to read Gods Trombones for recording (n.d.)

Box-folder 4:9)

1922-1974 Correspondence - K: Ellen Kaplan; Harry Keeland; and Robert T. Kerlin

Box-folder 4:10)

1942-1963 Correspondence - L: League of American Writers (form letter); Max Lerner; L.O. Lewis; Maggie Lucas; A.H. Lyle; Lynchburg Public Schools, concerning her employment at Dunbar (1946); and the Lynchburg Interracial Commission

Box-folder 5:1)

[1923?]-1924 Correspondence - Alain LeRoy Locke (1886-1954), sends a postcard from Berlin, where he met [Claude] McKay, who had just spent seven months in Russia, and talked much about Spencer [August 23, 1923]; and asks Spencer to contribute some of her verses to his The New Negro: An Interpretation published in 1925 (October 20 [1924]).

Box-folder 5:2)

1932-1953 Correspondence - Rawley Long, first husband of Alroy Spencer, chiefly personal and family news, including their divorce (January 2, 1948); attending a Civil Rights rally in New York City (January 13, 1948);

Box-folder 5:3)

n.d. Correspondence - Rawley Long, first husband of Alroy Spencer, chiefly personal and family news, includes a story of how much Francis E. Rivers was moved by her poems in James Weldon Johnson's anthology of Negro poetry (n.d.)

Box-folder 5:4)

1931-1975 Correspondence - M: Marshall Chapel; her niece, Mrs. Dollie Mason, asks advice about some antiques she has purchased (June 2 and [November 1, 1943]); Ruth Mayer; Harry M. Meacham, congratulates her on her 94 th birthday (April 19, 1974) and mentions hearing from Murrell Edmunds (January 20, 1975); Dot Spencer Meade; Hazel Moon; Monroe E. Moon; Connie Houda Moore; Evelyn L. Moore; Charles Satchell Morris II; Robert Morrison; Gay Morrow; Clarence Muse, actor (1889-1979), note on a family newsletter (August 1971)

Box-folder 5:4)

1931-1975 Correspondence - M: Marshall Chapel; her niece, Mrs. Dollie Mason, asks advice about some antiques she has purchased (June 2 and [November 1, 1943]); Ruth Mayer; Harry M. Meacham, congratulates her on her 94 th birthday (April 19, 1974) and mentions hearing from Murrell Edmunds (January 20, 1975); Dot Spencer Meade; Hazel Moon; Monroe E. Moon; Connie Houda Moore; Evelyn L. Moore; Charles Satchell Morris II; Robert Morrison; Gay Morrow; Clarence Muse, actor (1889-1979), note on a family newsletter (August 1971)

Box-folder 5:5)

1937-1969 Correspondence - Mc: Medora MacLaren; and Carolyn McPherson, thanking her for the copy of the poem "If Ever a Garden" (January 11, 1937)

Box-folder 5:6)

1939-1976, n.d. Correspondence - Amaza L. Meredith, artist and former head of the Art Department at Virginia State College, Petersburg, Virginia (1895-1984), including greeting cards, programs, and letters, some illustrated with her artwork

Box-folder 5:7)

1926-1974 Correspondence - N-O: National Association for the Advancement of Colored People, asking Anne Spencer to gather some people who might be interested in reorganizing the local Lynchburg branch (March 15, 1926); National Trade and Professional School for Women and Girls; Effie Lee Newsome; Ross W. Newsome; Mary Noechel; Ollie Jewell Sims Okala, including a poem by her husband Etuka Okala, "Anniversary Piece" about James Weldon Johnson (March 12, 1948); condolences on the death of Edward Spencer (June 16, 1964);

Box-folder 5:8)

1935-1974 Correspondence - P: including Lucille Dixie Palmer; Dan Payne, asking for information about John Chilembwe (March 28, 1958); Letitia Penn; Margaret Perry; George W. Peyton; Pioneer Bible Class; Poindexter family; Idella Purnell, who accepted "Lines to a Nasturium" for her Negro Poets number of Palms (June 26, 1926);

Box-folder 5:9)

1927-1974 Correspondence - R: Georgia Reed; Pearl E. Reed; Dr. and Mrs. F.F. Richards; Billie Rivers; Pearl Virginia Robinson; Francis Coleman Rosenberger, requesting some of her poetry to reprint in his collection of Virginia poetry (January 23, February 7, 18, and October 22, 1947); and Louis D. Rubin, Jr. about Lee Greene's work on Anne Spencer (1974)

Box-folder 5:10)

1961 Mar-Sep Correspondence - Recording of God's Trombones

Box-folder 5:11)

1939-1973 Correspondence - S: Satellite Class; Private Hillary Scott (April 7 and November 5, 1943); Hattie Scott; Professor George Shepperson, concerning her classmate at Virginia Theological Seminary, John Chilembwe (January 13 and February 21, 1954; July 22 and 30, 1959); Katie Pryor Smith; Ruth Moore Smith; Carrie Trotter Spencer; Edward Spencer postcard (1939); Garnell Stamps; and Carolyn Stewart

Box-folder 5:12)

n.d. Correspondence - Anne Spencer Drafts includes: Condolences, Greetings and Miscellaneous Drafts, including one to "Dear Poets" alerting them to her sudden departure to the doctor and her hope to return shortly.

Box-folder 5:13)

1942-1970, n.d. Correspondence - Anne Spencer Drafts includes: Letters to the Editor of Several Newspapers, including the topics of Virginius Dabney (n.d.), Adam Clayton Powell (n.d.); amount and position of space allotted to murder story as opposed to the death of Admiral Richard Byrd (n.d.); humorous story for Reader's Digest (n.d.); the injustice of Jim Crow laws and the Acts of the Assembly of Virginia (n.d.); the incompatibility of the Selective Service Act and non-integration (n.d.); the loss of [Martin Luther King?] or some other strong leader (n.d.); death of Eleanor Roosevelt November 8, [1962]; expression of gratitude for a letter to the Editor written by Mr. Callahan (1963); and a letter to Richmond Times Dispatch (July 2, 1942).

Letters to Publishers, including a long draft to Mr. Bosler about the possibility of publishing a book of her work, in which she says "I don't negate my poems - they are me in the years here they are my conversation with myself" (n.d.); drafts to Mr. Ferrone concerning possible publication of her work, "For over 70 years my pencil has sought a scrap of paper - to tell the bees, so to speak, and the habit saves from whatever local aridity I would suffer - hence I try to tell my truth as I do accept the truth of those who have reverence for it" and suggests Sterling Brown, Dr. Helen Edmunds, or Dr. Ben Fuson for writing the preface (1970 March, n.d.); "Darling Critic" explaining "Once I wrote some lines - ' I Have a Friend .' I was sitting in while a lovely lady explain[ed] to the group 'she means God.' I said later and meanly , I was not excluding God. I was trying of course to memorialize memory itself not had but have - About the other pieces you ask to use, please take part of sketch from Cullen's Caroling Dusk " (n.d.); a draft to "Gentlemen" giving some information about herself (May 21, 1963); an unaddressed note giving permission to use her poems mentioned in their letter and correcting the place of her birth (n.d.); and a draft to Mr. Amory of the [ Saturday Review ?] discussing Ellen Glasgow, James Branch Cabell, and racism, "the Negro knows the white man wherever he occurs better than the white know himself: we have tracked him down into his secret recesses where he had not take a look for a long three centuries," and continues "Through an inheritance from that great people the Jew He had given the world His Especial Image, Jesus, they grabbed the Image and began at once to pogromize the giver" (n.d.)

Box-folder 6:1)

1926-1958, n.d. Correspondence - Anne Spencer Drafts to Individuals includes: drafts to Mr. Beecham, supplying biographical information (n.d.); asks Andrew [Burris?] if he would take an interest in a boy she knows who wants to write plays (n.d.); refers to Arthur Paul Davis (1904-1996) column, "With a Grain of Salt," in the Norfolk Journal and Guide that reminded her of a friend, Mary (n.d.) and thanks him for a copy of his book [ The New Cavalcade: African American Writing from 1760 to the Present and The New Cavalcade II ? ] (n.d.); James Evans (January 22, 1858); Mrs. Harris, writes a letter in response to her "Black and White" in the Post from her position as a female Negro (n.d.); Robert Herbert, appreciates his poems (Sep 15, [n.y.]; Mr. Lerner, listing some "illusionary history" facts (n.d.); to Mr. McKay, sends him copies of her poems, "White Things" and "To a Nasturtium" which she likes better than anything else that she has done. "White Things' I have tried to make gather up a caustic momentum as it rolls along a la McKay!" (n.d.); Mrs. Carol Paradise, Norton, permission to use her poems and advising her about biographical sketches (n.d.); Mr. [William] Raspberry on politics and his column "Potomac Watch" (n.d.); Miss Harriet E. Robinson, Harper and Brothers, giving permission to use her poems "At the Carnival" and "Questing" in Professor Joseph Smith's revised Fundamentals of Speech (n.d.); Rosa Tatum, Mr. Truman, takes the former president to task for his description of the Selma March as "silly" and gives her own opinion of the march (n.d.); Mr. N.O. White, responds to his letter to her which shows a complete misunderstanding of her as a person (November 18, 1947); and Mr. C.V. Wilson, Lynchburg, asks if local lodges and other organizations could raise money to help ameliorate the deplorable living conditions of the south-west American Indians (December 30, 1947).

Box-folder 6:2)

1926-1972 Correspondence - T: Katherine [Rosa?] Tatum, at her request, Anne Spencer furnishes some information about her life for her master's thesis at the University of Oklahoma, "Mr. Johnson himself found me. He came walking through our woods one day and picked me up. A risky thing to do. My tastes are likely considered plebian by many 'Best People': I love - I mean love till it hurts - being a Negro woman. I love a Negro man [whom I married] twenty-five years ago. He is that rare creature with an understanding heart. You see, no dream can live unless somebody lets it live - or die unless the somebody kills it." She goes on to describe how she personally copes with Jim Crow laws (March 9, 1926); Alice Taylor; This Week Magazine Editor William I. Nichols, Anne Spencer had sent a copy of her poem about James Weldon Johnson for publication on the tenth anniversary of his death but was turned down (May 24, 1948); Em Thompson (postcards); Mrs. H.E. Thompson; Thelma Thornhill; Hortense E. Thornton; Howard Thurman (1900-1981); Sue [Bailey Thurman] asks Spencer to contribute to The Historical Cookbook of the American Negro in honor of James Weldon Johnson [October 1958]; S.W. Tucker; and Twin City Library Club, Bristol, Tennessee-Virginia

Box-folder 6:3)

1949, 1964 Correspondence - Telegrams, all but one expressing condolences upon the death of Edward A. Spencer (1964)

Box-folder 6:4)

1938-1953 Correspondence - U-V, including: United Asia ; Carl Van Vechten, thanking Spencer for sending her letters from James Weldon Johnson to the library at Yale (July 27, 1942; June 22, 1943); and Virginia Union University request for donation (October 25, 1938 and May 9, 1941)

Box-folder 6:5)

1931-1965 Correspondence - Unidentified, including: a speech by Georgia Douglas Johnson at the American Interracial Seminar dinner (January 15, 1931); and a thesis on the development of the Negro woman in poetry (July 20, 1944)

Box-folder 6:6)

1966-1973, n.d. Correspondence - Unidentified

Box-folder 6:7)

1940-1966 Correspondence - Unidentified (Postcards)

Box-folder 6:8)

1965-1976 Correspondence - University of Virginia and Other Institutions seeking the papers of Anne Spencer, including Howard University, Library of Congress, Virginia Historical Society, University of North Carolina

Box-folder 6:9)

1956-1976 Correspondence - Virginia Theological Seminary and College

Box-folder 6:10)

1943-1975 Correspondence - W, including: C.S. Warren; Odell M. Washington; James and Elizabeth Watkins; Eleanor Wheatland; Freda White; Violet Wilson; Paula Winder; Dr. Max Winsor; the Reverend Virgil A. Wood; the Woodruffs; Arlene M. Woods; and Rosa J. Woodard

Box-folder 6:11)

1926-1940 Correspondence - Walter White, advises Spencer to read Willa Cather's "My Mortal Enemy" for an example of what she could do with her story (November 10, 1926); sends her copies of "My Mortal Enemy" by Cather and "Far End" by May Sinclair (November 19, 1926); thanks Spencer for the first donation to the James Weldon Johnson Memorial Fund, which has she suggested (June 29 1938 and March 21, 1940)

Box-folder 6:12)

1942-1943 Correspondence - X, Y, Z, including: Madie Hall Xuma establishing women's clubs in South Africa and her research in the connection between African music and the Negro Spirituals (August 1, 1943); Yale University receipt for the correspondence of Anne Spencer from James Weldon Johnson (August 11 and 13, 1942);
Box-folder 7:1-9:9
Box-folder 7:1)

n.d. Photograph - Bessie Alexander

Box-folder 7:2)

n.d. Photograph - Mae Alexander and family of [Dr. Alexander?]

Box-folder 7:3)

n.d. Photograph - Rosemary Allen, with her nurse

Box-folder 7:4)

n.d. Photograph - Mack Anderson, husband of Aunt Betty Spencer (1876-1948)

Box-folder 7:5)

1873, n.d. Photograph - Joel Cephus Bannister

Box-folder 7:6)

n.d. Photograph - Mamie Bondurant, age 18

Box-folder 7:7)

n.d. Photograph - Nannie Bondurant (age 10); Louise Bondurant (age 4); and Mamie Bondurant (age 8), left to right, daughters of Edward Alexander Bondurant

Box-folder 7:8)

n.d. Photograph - Reginald Bondurant, age 16

Box-folder 7:9)

1919 May 4 Photograph - Richard Gordon Bondurant in uniform, age 20

Box-folder 7:10)

n.d. Photograph - Bondurant children

Box-folder 7:11)

n.d. Photograph - Captain Charles Breck

Box-folder 7:12)

n.d. Photograph - Elsie Brown, Bramwell, West Virginia

Box-folder 7:13)

[1907] Photograph - Leo Burke

Box-folder 7:14)

n.d. Photograph - William Calloway, "Uncle Cal," with Bethel Calloway and Alroy Sarah Spencer

Box-folder 7:15)

1958, 1961, n.d. Photograph - Children and Babies, including two class photographs for Kindergarten and Fourth Grade, Harding School, San Bernadino, California, and great-grandchildren of Anne and Edward Spencer

Box-folder 7:16)

n.d. Photograph - John Davies

Box-folder 7:17)

1893, n.d. Photograph - Sarah Louise Scales Bannister Dickerson, mother of Anne Spencer

Box-folder 7:18)

1975 Photograph - Albert J. Dunmore

Box-folder 7:19)

n.d. Photograph - "Edankraal," also includes a sketch

Box-folder 7:20)

n.d. Photograph - J.B. Evans and granddaughter

Box-folder 7:21)

n.d. Photograph - Muriel Fawcett

Box-folder 7:22)

n.d. Photograph - Ophelia Spencer Fisher, sister of Edward

Box-folder 7:23)

n.d. Photograph - Mrs. Fox, Dean of Women at Virginia Theological Seminary and College

Box-folder 7:24)

1929-1954 Photograph - Garden of Anne and Edward Spencer, including photograph of Anne and Edward Spencer, Edward Spencer II, and Mrs. Fuson

Box-folder 7:25)

1974 Photograph - Cynthia Granger (1957?- ), Model in "The Anne Spencer Story"

Box-folder 7:26)

n.d. Photograph - Sister Louise Harris

Box-folder 7:27)

1894-1900, n.d. Photograph - Gregory Hayes (d. 1906) and Mary Rice Hayes (1875-1935), later married William Patterson Allen

Box-folder 7:28)

n.d. Photograph - Mabel and Minnie Hayes

Box-folder 7:29)

n.d. Photograph - Mary George Hill

Box-folder 7:30)

[1895], 1911 Photograph - Pearl Hobson

Box-folder 7:31)

[1918] Photograph - Celinda Wright Humbles (1887-1976), her father worked at Virginia Theological Seminary

Box-folder 7:32)

Photograph - Iris Elvira Jackson [1907?]-1997, Chauncey Spencer's first wife n.d.

Box-folder 7:33)

[1921?] Apr 14 Photograph - James Weldon Johnson

Box-folder 7:34)

n.d. Photograph - Dorothy Jones

Box-folder 7:35)

n.d. Photograph - Marietta Spencer Jones (1886-1947) and her husband

Box-folder 7:36)

n.d. Photograph - Rawley Martin Long

Box-folder 7:37)

1944, n.d. Photograph - Joe Louis, boxer

Box-folder 7:38)

1930 Photograph - Lynchburg, Virginia, Post Office Department

Box-folder 7:39)

n.d. Photograph - Samuel Meade, married to Dorothy Jones

Box-folder 7:40)

n.d. Photograph - Amaza Lee Meredith

Box-folder 7:41)

n.d. Photograph - [Jenetta Moore?] and her mother

Box-folder 7:42)

n.d. Photograph - [Mrs. Dan Moses]

Box-folder 7:43)

1959, 1973 Photograph - Clarence Muse, actor (1889-1979)

Box-folder 7:44)

n.d. Photograph - Lucille Dixie Palmer

Box-folder 7:45)

1908 Sep 23 Photograph - Henry N. Parker

Box-folder 7:46)

n.d. Photograph - Professor Ulysses S. Grant Patterson, vocalist and cornet player (1867-1916)

Box-folder 7:47)

n.d. Photograph - [Seymore Pearson ?]

Box-folder 7:48)

n.d. Photograph - James Duval Penn

n.d. Photograph - Poetry Contest, 12 photographs taken during the Anne Spencer Poetry Contest of her garden, house, and contestants (oversize)

Box-folder 7:49)

1923-1951, n.d. Photograph - Alroy Spencer Long Rivers

Box-folder 7:50)

n.d. Photograph - Francis Ellis Rivers

Box-folder 7:51)

[1948?] Photograph - Francis Ellis Rivers and Alroy Spencer Long Wedding, Camden, New Jersey

Box-folder 7:52)

1977 Feb 25 Photograph - Chuck Robb, signed and inscribed to the Friends of Anne Spencer Memorial Foundation

Box-folder 7:53)

n.d. Photograph - Clara Seay, wife of Dunbar High School principal

Box-folder 7:54)

n.d. Photograph - Lt. Sims and his wife, Minnie Hayes Sims

Box-folder 7:55)

n.d. Photograph - Gaylord Smith

Box-folder 7:56)

n.d. Photograph - Thomas [Smith?]

Box-folder 8:1)

1896 Photograph - Anne Spencer, age 14

Box-folder 8:2)

1899 Photograph - Anne Spencer

Box-folder 8:3)

1903 Photograph - Anne Spencer and first daughter, Bethel

Box-folder 8:4)

[1905] Photograph - Anne Spencer, age 23

Box-folder 8:5)

1917 Photograph - Anne Spencer

Box-folder 8:6)

1931 Photograph - Anne Spencer as Librarian at Dunbar High School, Lynchburg, Virginia

Box-folder 8:7)

[1934] Photograph - Anne Spencer

[ca. 1968] 8:Photograph - Anne Spencer, head shot, signed (oversize)

Box-folder 8:8)

1971 Photograph - Anne Spencer

Box-folder 8:9)

1972 Photograph - Anne Spencer in her study

[1975] Photograph - Anne Spencer, seated (7 oversize)

Box-folder 8:10)

1925, 1944-1960, n.d. Photograph - Anne Spencer in her garden, including photographs with niece, Hilda Spencer Crisp and Edward Spencer

Box-folder 8:11)

1919, 1964-1978, n.d. Photograph - Anne Spencer Home in Lynchburg, Virginia, Slides of the house and interior walls showing the placement of photographs, etc.; photograph and negative showing lamp given to Anne Spencer at her wedding; painting hanging in one of the bedrooms of 1313 Pierce; two cats, "Phoebe" and "Judge"

Box-folder 8:12)

1929, 1961 Photograph - Anne Spencer and Edward A. Spencer, one photograph with two granddaughters, Anne Bethel Stevenson and Barbara Ann Stevenson

Box-folder 8:13)

1938, 1956, n.d. Photograph - Anne Howard Spencer and Children

Box-folder 8:14)

n.d. Photograph - Carrie Smith Spencer, wife of Charles Spencer and daughter of the Mayor of Lynchburg

Box-folder 8:15)

n.d. Photograph - Carrie Trotter Spencer, wife of Warwick Spencer, Jr.

Box-folder 8:16)

n.d. Photograph - Charles [Sumpter] Spencer (1873-1957)

Box-folder 8:17)

1911-1983,n.d. Photograph - Chauncey Edward Spencer, including photographs with Robert L. Alexander, Mayor Robert B. Blackwell, Highland Park, Michigan, and Astronaut Lt. Colonel Guion S. Bluford

Box-folder 8:18)

1939 May 16 Photograph - Chauncey Spencer and Dale L. White in Lincoln Paige Biplane, at Preston Glenn Airport, inscribed by White to Anne and Edward Spencer

Box-folder 8:19)

[1893?], 1910, n.d. Photograph - Edward "Alexander" Spencer (1876-1964), age [17?], and as older man

Box-folder 8:20)

ca. 1942-1948, n.d. Photograph - Edward A. Spencer and grandson, Edward A. Spencer II

Box-folder 8:21)

n.d. Photograph - Howard Nathaniel Spencer (1880-1968), Edward's brother

Box-folder 8:22)

n.d. Photograph - Kyle Marietta O. Spencer, granddaughter of Anne and Edward Spencer, at age 12

Box-folder 8:23)

1903, n.d Photograph - Mary Susan Payne Spencer, mother of Edward A. Spencer

Box-folder 8:24)

n.d. Photograph - Nelson Payne Spencer (1883-1966), "Uncle Shelly"

Box-folder 8:25)

n.d. Photograph - [Roger Rhodes Spencer], Carrie's son

Box-folder 26)

n.d. Photograph - Shelley Mae Spencer, daughter of Nelson Payne and Cora Meredith Spencer

Box-folder 8:27)

n.d. Photograph - Warwick Spencer, Jr. (1878-1967)

Box-folder 8:28)

1891 Photograph - Spencer Family Portrait, Warwick Spencer, Sr. (1847-1927) and Mary Susan Payne Spencer (1848-1936) with children

Box-folder 8:29)

1952-1965, n.d. Photograph - Spencer family snapshots

Box-folder 8:30)

n.d. Photograph - Barbara Stevenson ("Bobbi")

Box-folder 8:31)

1923, 1934 Photograph - Bethel C. Spencer Stevenson

Box-folder 8:32)

n.d. Photograph - Iris Terry, childhood picture

Box-folder 8:33)

1934 Dec 1-15 Photograph - Second Autumn Exhibit of Paintings by Wiley Lane Thompson and David Patterson Boyd

Box-folder 8:34)

n.d. Photograph - Anne Spencer Thurman

Box-folder 8:35)

1975 Jul 31-Aug 2 Photograph - Tuskegee Airmen National Convention, Detroit Michigan, including: Enoch P. Waters, Jr.; Chauncey Spencer and the daughter of Grover C. Nash; and Willa P. Brown accepting the award of merit

Box-folder 8:36)

1915, n.d. Photograph - Unidentified Men

Box-folder 8:37)

n.d. Photograph - Unidentified Women (1 of 2 folders)

Box-folder 9:1)

n.d. Photograph - Unidentified Women (2 of 2 folders)

Box-folder 9:2)

1921 Photograph - Virginia Club Board, University of Virginia, taken from Corks and Curls , and including Murrell Edmunds and Virginius Dabney

[post 1978] Photograph - Virginia Historic Landmarks Commission marker honoring Anne Spencer (oversize)

Box-folder 9:3)

1908, 1910 Photograph - Virginia Theological Seminary Faculty

Box-folder 9:4)

[1920?] Photograph - Virginia Theological Seminary and College, Lynchburg, Virginia, Building

Box-folder 9:5)

n.d. Photograph - [John?] White, husband of Emaline Spencer White (1871-1897), father of Gertrude and Bessie

Box-folder 9:6)

n.d. Photograph - Catalog created by the Friends of Anne Spencer Memorial Foundation (1 of 2 folders)

Box-folder 9:7)

n.d. Photograph - Catalog created by the Friends of Anne Spencer Memorial Foundation (2 of 2 folders)

Box-folder 9:8)

n.d. Photograph - Negative File

Box-folder 9:9)

n.d. Photograph - Negative File for Anne Spencer Oversize Photographs
Series III: Financial and Legal Papers and Volumes
9:10-13:4
Box-folder 9:10)

1829 Apr 30 Financial and Legal Papers - Deed between Job Bryant Bennett and Abraham and Betsy Bennett, New Durham, Strafford County, New Hampshire

Box-folder 9:11)

1910-1975 Financial and Legal Papers

Box-folder 9:12)

1928, 1950-1961 Financial and Legal Papers - Property Management Business of Edward A. Spencer

Box-folder 9:13)

1962-1975 Financial and Legal Papers - Property Management Business of Edward A. Spencer and Family

Box-folder 9:14)

1955-1967 Financial and Legal Papers - Property Management Business of Edward A. Spencer - Statements

Box-folder 10:1)

1961-1963 Financial and Legal Papers - Tax Return Business of Edward A. Spencer

Box-folder 10:2)

1961-1975 Financial and Legal Papers - Wills of Anne B. Spencer and Edward A. Spencer, and Estate Papers of Anne Spencer

Box-folder 10:3)

1904-1911 Ledger of Edward Spencer

Box-folder 10:4)

1907-1910 Ledger of Edward Spencer

Box-folder 10:5)

1911-1917 Ledger of Edward Spencer

Box-folder 10:6)

1917-1963 Ledger of Edward Spencer, including wood account and improvements to rental properties

Box-folder 10:7)

1935-1941 Ledger of Edward Spencer, with index

Box-folder 11:1)

1954-1961 Ledger of Edward Spencer [Account Book]

Box-folder 11:2)

1963-1964 Ledger of Edward Spencer, includes some writings of Anne Spencer which have been copied and placed in the Manuscript Series

Box-folder 11:3)

1942-1950 Ledger of Edward Spencer No. 1, with index, and section on costs of improvements to his rental properties

Box-folder 11:4)

1955-1963, 1970 Ledger of Edward Spencer No. 3, with index of "accounts" and "tenants," and writings of Anne Spencer on the endpapers of the ledger, including: (front of ledger) moderns quoting Emerson; the search for truth; references to "the 13 th fairy," Poe's "take your beak from out my heart," Keziah Dyke; jailkeeper Tyree and Big Boy Davis; Agnew; Mrs. Stowe (Uncle Tom) vs Joel Chandler Harris (Uncle Remus); draft of a poem dated April 25, 1970; (back of ledger), references to experience; 10 black kittens; Birmingham; porter-conductor; Jim Crow Library; "Terence McSwiney" Charles Lindbergh; Tony, Emmy, and Oscar Awards; "Moon 14," and "How Far North Did Abraham Lincoln Go - in Space or History?"

Box-folder 11:5)

1941 Ledger of Chicken Business, with index

Box-folder 11:6)

1952-1955 Ledger of Edward Spencer's Tax Business, with index

Box-folder 11:7)

1957-1959 Ledger of Edward Spencer's Tax Business, with index

Box-folder 11:8)

1962-1963, 1972 Ledger of Edward Spencer's Tax Business, and includes writings of Anne Spencer, which have been copied and placed in the Manuscript Series

Box-folder 12:1)

1960-1972 Ledger of Edward Spencer's Tax Business, with index, and includes writings of Anne Spencer: (front of ledger and index section) references to Matthew Arnold's "Darkling Plain," small town v the city, and television; "People"; musings about her mother on her "106 th birthday"; "My Generals"; manuscript beginning "The storm rising and falling in my soul by day, by night" (October 1972); and in the back of the ledger, beginning on page 120), manuscript beginning "Being so epitomized"; manuscript beginning "They come the vagrant ones" page 124 (October 1970); manuscript beginning "I am the only one left who remembers Gregory Hayes" page 126; "The Advisor" (December 1970) on page 127; manuscript beginning "[For?] I know God is. But pleasure is not" discussing kids and education on pages 128-129; discussion of bawdiness, the Jews and begot, Americanization of sex, and Stefan Lorant on page 132; draft to Mr. Ferrone about who could write a preface for her work on pages 133-134; and manuscript about Abraham Lincoln on back endpaper

Box-folder 12:2)

1957-1964 Notarial Record Book of Edward Spencer, with index

Box-folder 12:3)

1931-1933 Receipt Book of Edward Spencer

Box-folder 12:4)

1933-1934 Receipt Book of Edward Spencer

Box-folder 12:5)

1934-1938 Receipt Book of Edward Spencer

Box-folder 12:6)

1938-1942 Receipt Book of Edward Spencer

Box-folder 12:7)

1943-1948 Receipt Book of Edward Spencer

Box-folder 13:1)

1948-1951 Receipt Book of Edward Spencer

Box-folder 13:2)

1951-1953 Receipt Book of Edward Spencer

Box-folder 13:3)

1954-1964 Receipt Book of Edward Spencer

Box-folder 13:4)

1970, n.d. Steno Notebook concerning legal cases, mostly blank
Series IV: Topical and Miscellaneous Files
13:5-17:6
Box-folder 13:5)

1964, n.d. Addresses

Box-folder 13:6)

1977-1991 Anne Spencer House - Thank You Letters

Box-folder 13:7)

1976 Jan-1977 Feb Anne Spencer House - Virginia Landmarks Register Materials

Box-folder 13:8)

1996-2007 Anne Spencer Poetry Contest

Box-folder 13:9)

1959, 1977, 1998, n.d. Biographical Information

1941 Dec Blueprint for a Hanger at the Advanced Single Engine Flying School, Dothan, Alabama, and the Air Corp Advanced Flying School, Tuskegee, Alabama (oversize)

Box-folder 13:10)

n.d. Broadside Facsimiles concerning slavery, African-Americans, the Civil War, formerly tacked upon the walls of Anne Spencer's study

n.d. Broadside Facsimiles (some courtesy of Pioneer Historical Society) concerning slavery (4), reward for murderers of Abraham Lincoln, dissolution of the Union, Gettysburg Address, and a letter from Grant to Lee, formerly tacked upon the walls of Anne Spencer's study (oversize)

n.d. Broadside Facsimiles (some courtesy of Pioneer Historical Society) concerning the election of Lincoln, a playbill for Ford Theater, mourning for Lincoln, and slavery, which were formerly tacked upon the walls of Anne Spencer's study (oversize)

Box-folder 13:11)

1947-1977 Business and Calling Cards, with some admittance tickets to events

Box-folder 14:1)

1943-1977 Civil Rights and Related Papers

1937 Jun 17 "Criterion" Certificate stating "The grand United Standard name of the Black race and her descendent is (Criterion)" signed by B[althus] Millionaire Watkins (oversize)

Box-folder 14:2)

1933-1966 Dunbar High School, Lynchburg, Virginia

Box-folder 14:3)

n.d. Dust Jackets for anthologies containing Spencer poems

Box-folder 14:4)

1986 "Edankrall" Print, Lynchburg Bicentennial Card Honoring Anne Spencer

Box-folder 14:5)

1929-1971 Education, chiefly statements sent by Lynchburg, Virginia School Board and South Carolina State College

Box-folder 14:6)

[1866?] Engravings from The American Conflict A History of the Great Rebellion in the United States of America, 1860-1865 by Horace Greeley

Box-folder 14:7)

1976 The Friends of the Anne Spencer Memorial Foundation

Box-folder 14:8)

1977 The Friends of the Anne Spencer Memorial Foundation

Box-folder 14:9)

1979-1997 The Friends of the Anne Spencer Memorial Foundation

Box-folder 14:10)

[1999?] The Friends of the Anne Spencer Memorial Foundation - Notes and Photocopies of the Museum Photograph Archive

Box-folder 14:11)

1931-1999 Garden

Box-folder 14:12)

1989 Oct 15 Guest Book for Presentation Ceremony Virginia General Assembly Resolution honoring Anne Scales Spencer

Box-folder 14:13)

1974 "Introduction" by William T. Whitsitt to the autobiography Who Is Chauncey Spencer?

Box-folder 15:1)

1920-1949 Invitations

Box-folder 15:2)

1950-1954 Invitations

Box-folder 15:3)

1955-1959 Invitations

Box-folder 15:4)

1960-1963 Invitations

Box-folder 15:5)

1964-1969 Invitations

Box-folder 15:6)

1970-1977 Invitations

Box-folder 15:7)

n.d. Invitations

Box-folder 15:8)

1951-1974 Invitations

1970 Key to Cardinal City given to Chauncey Spencer (oversize)

Box-folder 15:9)

1935-1975 Memberships

Box-folder 15:10)

1944-1971, n.d. Memorabilia

Box-folder 15:11)

1959, 1964, n.d. Miscellaneous Materials, including: Community Funeral Home Visitors Register for unidentified person; a pamphlet of "testimonial letters" written by Laurence Foster, Ph.D. on behalf of W.H.R. Powell; advertisement from the editors of the 7 Poets Press for Charles Bukowski's Longshot Poems for Broke Players ; a modern typed copy (1959) of the will of William Gough, dated January 16, 1863; a Prospectus "Operation Bootstrap"; "The World and U.S." presented by Graduate Faculties Alumni of Columbia University (1964); and Japanese Short Verse-Forms sheet

Box-folder 15:12)

1932 "A Miscellany Selections from Work done by the students in the course of Creative Literature at Fisk University"

Box-folder 15:13)

1864-1965 News clippings and Printed

Box-folder 15:14)

1966-1998, n.d. News clippings and Printed

Box-folder 15:15)

1922-2000 News clippings and Printed - Anne Spencer

Box-folder 16:1)

1948-1977, n.d. News clippings and Printed - Spencer Family

1953 May 18 News clipping "W-P [Wright Patterson] Man Helped Break Race Barriers" in AMC World concerning Chauncey Spencer (oversize)

Box-folder 16:2)

1918-1975 Obituaries and Eulogies

Box-folder 16:3)

1939-2004 Papers concerning Chauncey Spencer

Box-folder 16:4)

1896-1966 Papers concerning the Spencer and Related Families

Box-folder 16:5)

1927-1976 Permissions and Publication Agreements

Box-folder 16:6)

n.d. Poetry and Manuscripts by Others, including: [Robert Browning]; Murrell Edmunds; Ethel Watts Munford; and M. Helen Vickers

Box-folder 16:7)

1964 Poetry by Gerald William Barrax, Mimeograph copies

Box-folder 16:8)

1940-1975 Political and Campaign Papers

Box-folder 16:9)

1923-1956 Programs

(1 of 2 folders)

Box-folder 16:10)

1957-2006 Programs

(2 of 2 folders)

Box-folder 16:11)

ca. 1924 Reference Questions Notebook from Dunbar Library

Box-folder 17:1)

1925-1960 Reviews

Box-folder 17:2)

[1999 Feb 5] "Searching for Anne Spencer" by Pat Doyle, Rough Draft, with notes

Box-folder 17:3)

n.d. Selected Bibliography for Anne Spencer

Box-folder 17:4)

1942, n.d. Stationery and Christmas Cards (Blank) of Anne Spencer

Box-folder 17:5)

1971 Talks by Garnell Stamps

Box-folder 17:6)

1939-2001 Tuskegee Airmen

[1968 Aug 8] 30th Wedding Anniversary Congratulation card from President and Mrs. Johnson mounted on a wooden plaque (oversize)

[1991?] 50th Wedding Anniversary "card" wood-burned on a block of wood and mailed from Chauncey Spencer to his wife, Anne Spencer (oversize)
Series V: Manuscripts and Poems
Box-folder 17:7-22:55