A Collection in
Special Collections
The University of Virginia Library
Accession number 5950-co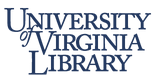 Special Collections, University of Virginia Library
Albert and Shirley Small Special Collections Library
University of Virginia
Charlottesville, Virginia 22904-4110
USA
Phone: (434) 243-1776
Fax: (434) 924-4968
Reference Request Form:
https://small.lib.virginia.edu/reference-request/
URL:
http://small.library.virginia.edu/
© 2011 By the Rector and Visitors of the University of Virginia. All rights reserved.
Processed by: Special Collections Staff
Repository
Special Collections, University of Virginia Library
Collection Number
5950-co
Title
Papers of John Dos Passos and Family
Extent
Collector
Location
Language
English
---
Access Restrictions
There are no restrictions.
Use Restrictions
See the University of Virginia Library's use policy.
Preferred Citation
Papers of John Dos Passos and Family, #5950-co, Special Collections, University of Virginia Library, Charlottesville, Va.
Acquisition Information
These papers were loaned to the University of Virginia Library by Lucy Dos Passos Coggin, Richmond, Virginia, on February 23, 2001.
Funding Note
This addition to the papers of John Dos Passos, Jr. (1896-1970), ca. 1908-1967, and undated, consists of ca. 65 items, chiefly family photographs and photograph albums but also including a certificate from the Accademia Nazionale dei Lincei, a science academy located in Rome, Italy, conveying the first international Antonio Feltrinelli award to Dos Passos (November 14, 1967) and correspondence.
The correspondence consists of four undated letters to Patrick [Murphy] from John and Katy Dos Passos; three are very brief letters illustrated by Dos Passos with watercolors, discussing the rainy weather, summer activities, and a gift of an Aztec idol of jade from Mexico which he sent to Murphy as a talisman. A fourth letter describes an incident with Ernest Hemingway and artist Mike [Strater?] catching sharks on a fishing trip to Bimini Island, Bahamas, with Hemingway getting splattered with bits of a bullet that was accidentally discharged from his pistol by the convulsions of one of the sharks they had caught. They decided to return to the American Shoal to treat Hemingway's wounds before sailing on to Bimini.
Also present is a letter, August 19, 1940, from Frances McF[adden] of Harper's Bazaar to "Katie" Dos Passos enclosing eleven snapshots as a souvenir of her lovely evening at her home.
There is one folder of photographs from the trip of John Dos Passos, Jr. to Argentina in 1948 which includes a photograph of gauchos and two photographs of John Dos Passos, Jr. and [Juan Peron]. Other folders of photographs include portrait poses and snapshots of John Dos Passos, family and friends, including John Dos Passos, Sr., [his uncle ?] James Madison, and probably his mother, Lucy Addison Sprigg Madison.
The two photograph albums contain snapshots of John Dos Passos as a boy, with his parents, on vacation near Sandy Point, Virginia, and on board the yacht Gaivota belonging to John Randolph Dos Passos, Sr.