A Collection in
Special Collections
The University of Virginia Library
Accession Number 8884-h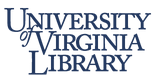 Special Collections, University of Virginia Library
Albert and Shirley Small Special Collections Library
University of Virginia
Charlottesville, Virginia 22904-4110
USA
Phone: (434) 243-1776
Fax: (434) 924-4968
Reference Request Form:
https://small.lib.virginia.edu/reference-request/
URL:
http://small.library.virginia.edu/
© 2008 By the Rector and Visitors of the University of Virginia. All rights reserved.
Processed by: Special Collections Staff
Repository
Special Collections, University of Virginia Library
Accession Number
8884-h
Title
Additional Papers of Ada Bantz Beardsworth 1874-1953
Language
English
---
Access Restrictions
There are no restrictions.
Use Restrictions
See the University of Virginia Library's use policy.
Preferred Citation
Additional Papers of Ada Bantz Beardsworth, Accession #8884-h, Special Collections, University of Virginia Library, Charlottesville, Va.
Acquisition Information
This collection was purchased by the University of Virginia Library from Crown Collectibles on October 8, 2007.
Ada Bantz Beardsworth (1877-1965) was a very popular and upstanding woman who lived in the small town of Winchester, Virginia. She was the only child of T. Marion Bantz (?-1911) and Ann Eades "Mddie" Bantz (?-1905) nicknamed "Muddie," "Cam," and "Toodle-Doo," of Winchester, Virginia. T. Marion Bantz was the son of Gideon Bantz and had several brothers: Eugene, Ernest, Merle, Julius, and a sister, Ada Bantz Dukeheart. Ada's mother, Ann "Muddie" Bantz had several sisters, Helen [Schley], Lou, and Alice [Shriner]. Mr Bantz was a free lance journalist who was very interested in politics and may have owned a store in Winchester, Virginia. He was a very close friend of Charles Broadway Rouss and their friendship made the Bantz family very popular. There are many letters from Mr. Rouss to the Bantz family in the collection.
Ada loved politics, travel, socializing and was often in the company of people with wealth and influence even though her family had a modest income. She was strong minded and wanted to find employment during a time in which society did not encourage women to work outside of the home. She took stenography and typing and applied for positions at the post office, but had to give up after four years of pursuing contacts and making a less than ideal score on the postal examination. She was very concerned about being a financial burden on her father or a husband. Her father was also in favor of her finding a career. She eventually married Professor Thomas Beardsworth after a long courtship. (1897-1902). Many of her letters during the courtship reflect her concerns about not having enough money and being dependent on others. However once she was married she maintained her independence and helped her husband to tutor the boys at the Staunton Military Academy, creating a second home for them.
Ada was very knowledgeable about fashions and travelled often to Baltimore, Washington D. C., New York, and abroad. Many of her friends sought her advice on fashion for their clothes and home. She was also very talented in music and art. After her father's death in 1911 she opened an art store in her home in Staunton, Virginia.
Ada's husband, Professor Thomas Beardsworth, (1877-1947) was an Englishman who grew up in Buena Vista, Virginia, and became the music director at Staunton Military Academy (1908-1941). He also was employed by Mary Baldwin Seminary, Staunton Philharmonic Orchestra, and the Virginia School for the Deaf and Blind. He was a graduate of the Juilliard School of Music and was well known around the country for his music. He had three brothers, William H. Beardsworth, Richard Beardsworth, John Beardsworth and two sisters, Lavinia Proctor and Matilda "Tillie" Topping.
William Beardsworth worked for Columbia Paper Company and tried to start his own store with financial help from Tom but he returned to work at the paper company.
Richard Beardsworth wrote love letters to Ada Beardsworth before she met his brother Tom. Richard worked for Ada's father at Mr. Bantz's store in Winchester, Virginia and lived with the Bantz family. He also worked for The West Side Lumber Yard, Burrill, Strickler & Company General Merchandise and E. Dillon's Sons, and was also a member of the Knights Templar.
John Beardsworth was the youngest son and after school he lived with his brother Tom and studied music. Ada encouraged Tom to have John attend college but without financial support he had to find employment. He worked for H. L. Gildeson Hardware and for Pianos & Player Pianos in Lynchburg, Virginia.
Lavinia Beardsworth Pryor, the sister of Thomas Beardsworth married Gilmer Pryor in 1898 at age 20. According to Ada, Lavinia was very dependent on her mother for her sewing and other chores and Ada felt that she fretted over trivial issues and wore her mother out with extra work. The Pryor's had one daughter, Mary.
Matilda "Tillie" Beardsworth Topping, the youngest sister of Thomas Beardsworth was very outspoken as a young girl. She became a nurse for the Sheltering Arms Free Hospital in Richmond, Virginia. Her husband, John, died of consumption. They had three daughters: Mary, Elizabeth, and Matilda.
William Baker Powell, a frequent correspondent in this collection, was a favorite godson of Ada and her mother, Ann "Muddie" Bantz. He was also a cousin of the famous classical pianist, composer and eugenicist, John Powell. "Billy" Powell wrote Ada and her mother, letters as a little boy and was a very close friend of Ada's throughout her life. He was passionate about fashion and was friends with many famous artistic and dramatic people. and worked in the field of advertising. His letters reveal a charming and clever man who easily made friends in high places although he earned very little money for himself. He gave motivational speeches and wrote plays for his sales staff at Sherwin-Williams and he invented a game about companies and their products called "Going to Market."
The collection contains extensive correspondence with Ada Bantz Beardsworths' many friends. There is significant correspondence from her cousins Mame Shriner and her sister Blanche Shriner Ross. In 1901 Mame was employed with the United States Government Printing Office and was hoping to get a job with the U. S. Postal Service. She married Arthur Johnston who travelled to England and the Far East often leaving her behind. Mame encouraged Ada to continue pursuing her efforts to find employment with the Postal Service. Mame also worked in Washington D. C. for United States Senator Levi Ankeny. She wrote often about the Washington social scene, including plays and performance as well as soirees. Ada felt that she was not a sincere person and did not trust her. Ada was fond of Mame's sister, Blanche Shriner, who was married to an attorney, Richard "Dick" Ross. Ada often vacationed with the Rosses' at their beach house in Atlantic City, New Jersey.
Ada was also close to the Hall family who lived in Brooklyn, New York after they left Winchester, Virginia. Paul Hall and his sisters Dora and Bertha "Bert" Hall often invited Ada to visit them in New York. Paul was also a close friend of Tom Beardsworth even though Paul was enamored with Ada. She often corresponded with him but she felt that he was unstable. He worked for Standard Oil in Washington, D. C., Adam E. Schatz (attorney), Long Island Brewery and D. Appleton & Company in New York. He took a "may the best man win" approach with Tom concerning Ada.
"Bert" Hall worked at the office of Elms & Johnson (a Dry Goods Commission Merchants-Sole Agents for Standish Mills) She corresponded on the subject of fashion, fabrics, politics, arts, and performances with Ada.
Dora Hall studied at the Brooklyn-Queens Conservatory of Music and was good friends with Ada and Tom Beardsworth.
Harry and Nan Krebs were also frequent correspondents of Ada. Harry Kreb was a cousin of Ada's who lived in Philadelphia, Pennsylvania. He was a pharmacist in nearby Mercersburg, Pa. His wife, Nan, taught piano. Harry Kreb interned in Roanoke in 1900 and his letters continued when he moved to Philadelphia and after the birth of their son Douglas. He attended Lafayette College and in 1929 was employed at H. K. Mulford Drug Co. in Philadelphia. Nan and Ada discussed fashion trends and Nan shopped for Ada in Philadelphia stores.
In addition to correspondence with friends and relatives Ada corresponded with male pen pals she found after placing an advertisement in a New York paper using the alias Marie Bradford. She became friends with some of the men who responded to her advertisement, several of whom fell in love with her. The pen pal letters were written on hotel stationery from across America, many with interesting vignettes and covers and contain discussions of current events, business trends, and etiquette. Among these pen pals were Thomas Nolan, Frank Joliffe, Frank Gillis, J. Gilpatric, and Thomas Jefferson Manning. She also corresponded with were George Schoenfelt and a friend of her father's named "Mac."
The papers of [Julia] Ada Bantz Beardsworth of Winchester, and Staunton, Virginia consist of family correspondence from 1874 to 1953, the bulk of which are love letters (some very explicit) written from 1897 to 1924 between Ada and her husband, Thomas Beardsworth of Buena Vista and Staunton, Virginia; correspondence with her many friends; and information about the Staunton Military Academy, The Virginia School for the Deaf and the Blind, Mary Baldwin Seminary, Virginia Female Institute, and the Stonewall Band Brigade, where Professor Thomas Beardsworth was the music director and band leader.
The letters of Ada Bantz Beardsworth paint a portrait of a young woman who wanted to have the same employment opportunities as a man in the early twentieth century. She wanted to be independent and have her own income. She was also very feminine and embraced the New York style of fashion and rules of etiquette. Her letters reveal that she was very flirtatious and expressive. Prior to her marriage, she placed an advertisement in a New York paper for male pen pals so that she could learn more about the world outside of Winchester through her correspondence and friendships with men.
Also of interest are the letters from her godson and cousin, William Baker Powell, a quick-witted, and highly social gay man. He worked in the advertising business and was well known among many famous people, including prize fighter Gene Tunney, playwright Noel Coward and musician, Cole Porter. Powell travelled around the world with wealthy friends and wrote articles for home decorating magazines. He invented and patented an advertising game "Going to Market," which has been incorrectly attributed to Charles B. Knox, of the Knox Gelatin Company.
The correspondence in this collection illuminates daily life in the early twentieth century and mentions many important historic events such as, the Spanish-American War, the Boer War, the two World Wars, and the Great Depression.
The letters also highlight cultural fads such as wheel (bicycle) riding, the invention of ping pong, the mysteries of Sherlock Holmes, the performance of the opera, The Wizard of Oz, and many other popular activities of the time.
Other correspondents include William Wood Glass, Jr., who wrote Ada when he was a student at the University of Virginia about the great fire at the Rotunda on October 27, 1895; famous playwright, Frank R. Gillis who wanted to leave his wife for Ada and wrote songs about her; Senator John Warwick Daniel and Admiral Richard Evelyn Byrd, who tried to help Ada to obtain a job in the post office; and Charles "Broadway" Rouss who was a close family friend and often hosted Ada during her trips to New York.
There are about 9,000 items and 40 hollinger boxes, (17 linear feet).
The collection is arranged into Series I Correspondence which is alphabetical by correspondent and chronological within each folder, and Series II Topical which is alphabetical by subject and chronological within each folder.