A Collection in
Special Collections
The University of Virginia Library
Accession Number 8039, 8039-a, 8039-b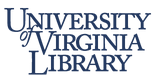 Special Collections, University of Virginia Library
Albert and Shirley Small Special Collections Library
University of Virginia
Charlottesville, Virginia 22904-4110
USA
Phone: (434) 243-1776
Fax: (434) 924-4968
Reference Request Form:
https://small.lib.virginia.edu/reference-request/
URL:
http://small.library.virginia.edu/
© 2003 By the Rector and Visitors of the University of Virginia. All rights reserved.
Processed by: Special Collections Staff
Repository
Special Collections, University of Virginia Library
Accession number
8039, 8039-a, 8039-b
Title
Guide to the Hubard Family Papers 1749-1950
Physical Characteristics
This collection consists of 12 shelf feet of items.
Language
English
---
Access Restrictions
There are no restrictions.
Use Restrictions
See the University of Virginia Library's use policy.
Preferred Citation
Guide to the Hubard Family Papers, Accession # 8039, 8039-a, 8039-b, Special Collections, University of Virginia Library, Charlottesville, Va.
Acquisition Information
The original collection was a 1965 loan of Robert T. Hubard Jr. (IV) of Hampden-Sydnye, Va. On May 14, 1974, Mr. Hubard made a gift of the original collection (8039) to the University of Virginia together with two groups of additional materials (8039-a, 8039-b), which are interfiled in the original collection. On the same date Mr. Hubard gave his literary rights to the collection to the University of Virginia.
The Hubard Family Papers, ca. 1749(1845-1930)1950, consist of 12 shelf feet of chiefly correspondence, legal documents, bills and receipts, account books and printed material os the first, second, and third Robert T. Hubards.
Robert Thruston Hubard I (1808-1871), who was educated at Hampden-Sydney and the University of Virginia, was a planter at "Rosney "in Buckingham County and after 1850, at "Chellowe ", which he purchased from his brother-in-law, Robert Bolling. Hubard's wife, formerly Susan Pocahantas Bolling, was seventh in descent from John Rolfe's marriage to Pocahantas through a granddaughter, Jane Rolfe, who married Colonel Robert Bolling in 1675. This ancestry is represented in the collection by ca. 50 pages of genealogical material. Of interest in the correspondence are letters to Hubard from his brothers William Bolling Hubard and Edmund Wilcox Hubard, a member of the U.S. House of Representatives from 1841-1847, touching on political issues of the period, and ca. 30 letters, 1851-1857, from Hubard's son, James L., relating his experiences as a cadet at Virginia Military Institute. Also included are a letter from Philip St. George Cocke concerning James Linneaus Hubard's appointment to VMI, an extensive 1840 letter from Buchner Thruston re: Hubard family history and numerous letters concerning plantation business. Other Robert Thruston Hubard I material of note are his plantation journals, 1847-1871, and his lecture notes for Professor Tucker's economics class at the University of Virginia in 1828.
Robert Thruston Hubard II (1839-1921) after attending Hampden-Sydney College and the University of Virginia Law School, practiced law for several years in Richmond before returning to "Chellowe "in 1887, practicing law thereafter in Buckingham, Cumberland, and Prince Edward Counties. Among the legal papers in the collection are ca. 40 documents of the Orange- Keysville Railway, of which Hubard was president. The majority of the correspondence to and from him concerns the legal cases that he handled. Included are letters from members of the Tucker family re: the family estate, letters from H.C Cabell and H.P. Randolph as well as several letters from Thomas Staples Martin relating to a legal case. Of special note among the correspondence are a letter from Horace Greeley dated May 30, 1872 concerning the sending of a delegation to the Democratic National Convention in Baltimore, a letter from George C. Cabell to President-Elect McKinley recommending that Hubard be appointed First Assistant to the U.S. Attorney General, and a letter from Governor William Smith commending Robert T. Hubard II for his work in the Virginia Legislature, 1875-1877.
During the Civil War, Robert T. Hubard was a Lieutenant-Colonel in the Third Virginia Cavalry, during which time he wrote several letters containing accounts of battles in which he participated. And in a June 5, 1910 letter to his son, he recounts the battle of May 8, 1864, on the Brock road near Spottsylvania Courthouse.
Also among the correspondence are copies of letters dating 1835-1842 from John R. Edmunds, Hubard's father-in-law, to Walter C. Coles, a member of the U.S. Congress. In these letters Edmunds discusses political issues of the period, e.g. abolitionism, the U.S. Treasury, and economic policy. In addition the collection contains ca. 70 pages of genealogical material and history of the Edmunds family.
Robert Thruston Hubard III (1876- ) was educated at Hampden-Sydney College, as was his father, and the University of Virginia Law School, after which he practiced law in Fayetteville, West Virginia. He married Ruth Drewry Whittle, daughter of Judge Stafford G. Whittle of Martinsville, Va., after a courtship in which they exchanged numerous letters amounting to 2 shelf feet along with those written during their marriage.
Among the general material of the colelction are several items concerning slavery, such as a list of Robert T. Hubard I's slaves and their value at the time of emancipation, a list of Virginia counties having fewer than 500 taxable slaves and a table of the population, both slave and white, of Virginia by decades from 1790-1840.
The collection is divided into four major sections in the following order: 1) correspondence, 2) legal documents and memoranda, 3) bills, receipts, promissory notes and accounts, 4) general material. In each of sections 1-3 the material is arranged chronologically. The material of section 4 is grouped topically in descending order of importance.
Legal Documents and Memoranda 1749-1923
Box 14

Copy of a royal land grant to John Hughes 1749 (1908)

1 item

Box 14

Copy of land grant to Henry Baird 1762 (1913)

1 item

Box 14

Statement of insturctions to delegates Thomas Read and Wm. Hubard from the Freeholders of Charlotte Co. and newspaper article re: same 1176 Oct 16 and 1907 May 28

2 items

Box 14

Copy of land grant to Henry Wooldridge 1796 (1913)

1 item

Box 14

Legal documents and memoranda 1852-1875

20 items

re: Robert Bolling's debt to Robert Thruston Hubard

Box 15

Legal documents and records ca. 1800-1885

7 items

re: claims against French Government by Edmunds family
Bills, Receipts, Promissory Notes, and Accounts 1829-1959
General Material 1791-1940
Box 21

List of slaves of Robert Thruston Hubard and their value at time of emancipation 1869 Oct. 25

1 item

Box 21

Population of Va., decades from 1790-1840, slave and white

1 item

Box 21

List of counties in Va. having fewer than 500 taxable slaves

1 item

Box 21

Oath of allegiance to U.S. of Robert Thruston Hubard, Jr. 1865 July 24

1 item

Box 21

Election results from Buckingham County for House of Delegates and for Hubard's race for Commonwealth Attorney

2 items

Box 21

Petition to Wm. McKinley, President-Elect, requesting that Robert Thruston Hubard, Jr. be made 1st Asst to the Attorney General 1897 Feb 3

1 item

Box 21

Outline of plan of organization of Republican Party

1 item

Box 21

Essay - "Reminiscences of Massachusetts "and list of number of representatives in Congress from slaveholding states from 1798-1840

2 items

Box 21

Certificate certifying that Robert Thruston Hubard meets requirements for law license 1931 July 11

1 item

Box 21

MOnthly grade reports of Robert Thruston Hubard, Jr. from Hampden-Sydney College, Lists of distinction 1892, 1894

30 items

Box 21

Fragments of land survery

1 item

Box 21

Weekly newsletter and Price Current - Petersburg and Merchants' Prices-Current and Shipping List 1853, 1854

2 items

Box 21

Stamp duties imposed by act of June 28, 1864 1866

1 item

Box 21

Life Insurance Policy of Thomas Leitsch and related receipts, and memorandum of policies filed by Robert Thruston Hubard 1868-1884

7 items

Box 21

Sketch of "Chellowe "with notes by Robert Thruston Hubard, Jr 1868

1 item

Box 21

Genealogical material re: Bolling-Rolfe ancestry

1 item, 54 p.

Box 21

Geneaological material and family history re: Edmunds family, 70 1.

1 item

Box 21

List of Bolling Hubard's books

1 item

Box 21

List of Bolling Hubard's books

1 item

Box 21

Medical prescription 1837 April 24

1 item

Box 21

Directions for making whitewash 1855

1 item

Box 21

Book on wine growing and fermenting

1 item

Box 22

Map of Washington, DC 1889

1 item

Box 22

Newspaper clippings ca. 1915

4 items

re: deaths of Mr. and Mrs. H.M. Drewry and Capt. C.W. Whittle

Box 22

Newspaper clippings 1920

21 items

re: death of Mrs. R. T. Hubard, III

Box 23

Daily Dispatch , Richmond, Va. 1879 Jan 1

1 item

Box 23

Catalog of Smithfield Male and Female Institute and related printed material 1901-1902

4 items

Box 24

Geography Text Book 1820

1 item

Box 24

Notes of Professor Tucker's lectures on economics at the University of Virginia by Robert Thruston Hubard 1828

1 item

Box 24

Memorandum of the Special Commissioner 1855

1 item

Box 24

Plantation journal of annual receipts and disbursements, Robert Thruston Hubard 1855-1871

1 item

Box 24

Plantation journal of annual receipts and disbursements, Robert Thruston Hubard 1847-1854

1 item

Box 24

Notes on family history by Robert Thruston Hubard 1858 June

1 item

Box 24

Plantation ledger of accounts of hands employed by Robert Thruston Hubard 1869

1 item

Box 24

Farm book for Chellowe 1869-1871

1 item

Map of Mark Anthony lands by T.S. Robison 1884

Physical Location: Oversize

1 item