A Collection in
Special Collections
The University of Virginia Library
Accession Number 7667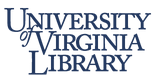 Special Collections, University of Virginia Library
Albert and Shirley Small Special Collections Library
University of Virginia
Charlottesville, Virginia 22904-4110
USA
Phone: (434) 243-1776
Fax: (434) 924-4968
Reference Request Form:
https://small.lib.virginia.edu/reference-request/
URL:
http://small.library.virginia.edu/
© 2015 By the Rector and Visitors of the University of Virginia. All rights reserved.
Processed by: Special Collections Staff
Repository
Special Collections, University of Virginia Library
Accession number
7667
Title
Papers of Norborne Berkeley 1918-1964
Physical Characteristics
This collection consists of about 47,000 items or 47 shelf feet.
Language
English
---
Access Restrictions
There are no restrictions.
Use Restrictions
See the University of Virginia Library's use policy.
Preferred Citation
Guide to the Papers of Norborne Berkeley, Accession #7667, Special Collections, University of Virginia Library, Charlottesville, Va.
Acquisition Information
The collection was originally Deposited by Norborne Berkeley, Jr through Francis L. Berkeley on 20 August 1964. The collection was made a gift to the Library by Jennifer Berkeley (Mrs. Norborne Berkeley, Jr.) on October 10, 2010.
---
Norborne Berkeley was born in Danville, Virginia on 13 May 1891. After graduating from Episcopal High School in Alexandria, Virginia, he entered law school at George Washington Law School in Washington, D.C. After his first year, he transferred to the Law School of the University of Virginia, from which he graduated in 1916. While at the University, Berkeley played football and was a member of Delta Kappa Epsilon and the Eli Banana Society. Berkeley was admitted to the Virginia Bar in 1916, but went to New York to join the firm of Cravath and Henderson.
When the United States entered World War I, he left New York to become a captain in the Field Artillery of the United States Army. While in France he graduated from the General Staff College and attended Oxford University and Inns of Court. Shortly before his discharge in 1919, Berkeley was made a major. Just before leaving for his tour of duty overseas in May 1918, he married Dorothea Winslow Randolph.
Upon his discharge, Berkeley joined the legal department of Bethlehem Steel Company. In 1922 he was promoted to Assistant Secretary, in 1930 Assistant to the President, and in 1935 he assumed directorship of the holding company, Bethlehem Steel Corporation. He became vice-president in 1845 and retained the title until his retirement in December 1962.
Although he lived in Pennsylvania during most of his adult life, Berkeley donated both time and money to several Virginia schools. He served as a Trustee to Episcopal High School and donated a dormitory that bears his name, the organ in the chapel, and other undesignated funds. In honor of his ancestor Norborne Berkeley, Lord Botetourt, a Royal Governor of Virginia, he revived and endowed an award given at the College of William and Mary. To the University of Virginia Berkeley gave funds for athletics and the law school, as well as his time when he was appointed to the Board of Visitors in 1955. He served until the end of his term in 1963.
Berkeley is survived by a daughter Dorothea Berkeley Brush and a son Norborne, Jr.
The papers, 1918-1964, of Norborne Berkeley consist of about 47,000 items or forty-seven shelf feet of personal, legal, business, and financial papers of his career as an executive with Bethlehem Steel Company. These include family and business correspondence, business papers, and personal investment, financial, and legal papers.
The largest group in the papers is the correspondence. Although Bethlehem Steel Company retained all correspondence that dealt strictly with the day to day business, there is a mixing of business and family material in the files. There is also a great deal of family correspondence since Berkeley apparently preferred to dictate all letters. The files include letters and carbons of replies. In the rare instances where he wrote a letter by hand, there is generally a copy. Among the more interesting letters are those written by Berkeley to his wife during his tour of duty overseas.
Another large portion deals with Berkeley's private investments and finances. These include reports on oil and gas drilling in Kansas, Texas, Oklahoma, Louisiana, and Colorado and the sales of the raw material. Among the financial papers are check stubs, stock investment reports, trust reports and income tax returns. The rest of the collection includes material intended to be placed in scrapbooks, papers pertaining to the University of Virginia Board of Visitors, and photographs. Papers pertaining to Berkeley's affiliation with Episcopal High School have been sent to that school.
The papers have, in general, been kept in the original order and groups in which they were received. Therefore much of the correspondence will be found in reverse order, i.e. December 31- January 1 rather than the usual January 1- December 31 arrangement. Whenever possible, the original labelling, chronology, and divisions have been retained. The papers are arranged in chronological order by year and in alphabetical order within the year, with the exception of Oil and Gas Investments. This group is arranged chronologically under the name of the drilling operations.
The collection is divided into five series with sub-headings when necessary. They are: Series I: General Correspondence, Boxes 1-78 Series II: Papers of the Board of Visitors of the University of Virginia, Boxes 79-87 Series III: Business Papers a. Bethlehem Steel Company, Boxes 88-90 b. Oil and Gas Investments, Boxes 91-105 Series IV: Financial Papers a. Personal Accounts and Papers, Boxes 106-109 b. Checkbooks from Morgan, Guaranty, and Trust of New York, Box 110 c. Checkbooks from First National Bank of Bethlehem, Pennsylvania, Boxes 111-113 Series V: Miscellaneous a. Scrapbook Material, Boxes 114-116 b. Photographs - Storage Box
Series I: General Correspondence 1918-1964
Series II: Papers of the Board of Visitors of the University of Virginia 1949-1963
Series III: Business Papers 1916-1964
Subseries A: Bethlehem Steel Company 1916-1961

Box 88

Memoranda of Law 1916-1917

2 folders

Re: Bethlehem Steel from Berkeley Work at Law Firm of Cravath and Henderson

Box 88

Copies of Bethlehem Steel Agreements and Other Papers 1927-1929

2 folders

Box 89

Copies of Bethlehem Steel Agreements and Other Papers 1927-1929

2 folders

Box 89

Reports of Bethlehem Stock and Production 1935-1959

Box 89

Bethlehem Review Mailing List 1948-1961

Box 89

Biographical Information used in Nadler suit 1958

Box 90

Copies of Reports and Biographical material used in Nadler suit 1958

Box 90

Biographical material of Eugene G. Grace used in Nadler sui 1958

Box 90

Plans for Reorganization of Bethlehem Steel 1959

Box 90

Labor settlement of Steel Strike 1959-1960

Box 90

Bethlehem Steel Stockholders Information 1959-1960

Box 90

Operation Improvement for Bethlehem Steel 1960

Box 90

Notes on Speech at Retirement Party 1961 January. 12

Subseries B: Oil and Gas Investments 1953-1964

Box 91

Credits 1955-1958

5 folders

Box 92

Credits 1959-1961 June

5 folders

Box 93

Credits 1961 June-August

Box 93

Tax Statements 1953-1955

3 folders

Box 93

Statement made to United States Partnership Return of Income 1955

Box 93

Records (Expenditures) 1954-1955

Box 94

General 1953-1961

3 folders

Box 94

Selling of Gas and Oil Interests 1963

Box 95

Drilling Agreement Files n.d.

Box 96

Drilling Agreement Files n.d.

Box 96

Falcon Seaboard Drilling Company venture settlements 1953-1955

Box 96

F.A. Callery, Inc. venture settlements 1953-1959

Box 96

Account statements from Falcon Seaboard Drilling Co. 1956-1959

Box 97

Account statements from Falcon Seaboard Drilling Co. 1960-1962

Box 97

Tax statements for ventures 1962-1963

Box 97

Brauer Prospect, Logan County, Colorado 1954-1959

Box 97

Drilling Logs for Brauer #1 and U.P.R.R. Clearman Wells, Logan County, Colorado 1955

Box 97

Challis #1, Morgan Country, Colorado 1954

Box 97

Kiowa County, Kansas 1954-1956 May

2 folders

Box 98

Kiowa County, Kansas 1956 June-1959

5 folders

Box 99

Kiowa County, Kansas 1960-1964

2 folders

Box 99

Photostatic copies of Operating Agreements on Kiowa County, Kansas sites 1955

Box 99

Photostatic copies of Unit Operating Agreements of sites in Kiowa County, Kansas 1956

Box 99

Copies of Applications for Certificate of Public Convenience and Necessity for Kiowa County, Kansas 1956

Box 99

Contract for pipeline on sites in Kiowa County, Kansas 1956

Box 99

Contract for pipeline on sites in Kiowa County, Kansas 1956 January. 17

Box 99

Photostatic copies of Unit Operaying Agreements and Leaseholds of sites in Kiowa County, Kansas 1957

Box 99

Agreement for Construction and Operations of Compressor Plant in Kiowa County, Kansas 1957-1958

Box 99

Unit Operating Agreement for site in Kiowa County, Kansas 1958

Box 100

Comanche County, Kansas 1964

Box 100

Drilling Reports for wells in Cheyenne County, Kansas 1955 February 10

Box 100

Orville Glick Acreage, Harper and Sumner Counties, Kansas 1955-1959

Box 100

Orville Glick Acreage #2, Harper and Sumner Counties, Kansas 1959-1963

Box 100

Geological and Drilling reports in Sumner County, Kansas 1957

Box 100

Clark County Kansas 1954-1956

Box 100

Zweygardt #1, Cheyenne County, Kansas 1954-1955

Box 101

Gas Contract with Southern Natural Gas 1958 November 21

Re: Little Bayou Pidgeon Prospect, Iberia Parish, Louisiana

Box 101

Gas Contract with Hope Natural Gas Company 1958 December 4

Re: Little Bayou Pidgeon Prospect, Iberia Parish, Louisiana

Box 101

Little Bayou Pidgeon Prospect, Iberia Parish, Louisiana 1954-1964

2 folders

Box 101

Stella Prospect, Plaquemines County, Louisiana 1953-1964

2 folders

Box 101

Gas Contract with United Pipe Line Co. with Contractual Agreements 1957 July 15

Re: Stella Field Plaquemines Parish, Louisiana

Box 102

Industrial Gas Sales Contract with Oronite Chemical Co. 1957 August 20

Re: Stella Field, Plaquemines, Parish, Louisiana

Box 102

Scott Prospect, Lafayette Parish, Louisiana 1953-1962

3 folders

Box 102

Scott #5, Lafayette Parish, Louisiana 1955

Box 102

Samstown Prospect, Iberville Parish, Louisiana 1954

Box 102

Laurel Ridge Prospect, Iberville Parish, Louisiana 1953-1964

2 folders

Box 102

Donner Prospect, Terrebonne Parish, Louisiana 1953-1961

Box 103

River Aux Chenes Prospect, Plaquemines Parish, Louisiana 1953-1956

Box 103

Camardelle Prospect, St. Charles and Lafourche Parishes, Louisiana 1953-1957

Box 103

North Lafitte Prospect #1, Jefferson and Plaquemines Parishes, Louisiana 1953-1954

Box 103

North Lafitte Prospect #2, Jefferson and Plaquemines Parishes, Louisiana 1953

Box 103

Kisatchie Forest Prospect, Winn and Grant Parishes, Louisiana 1943-1955

Box 103

Fallon Prospect, St. Charles Parish, Louisiana 1953-1954

Box 103

Northwest Crowley, Acadia Parish, Louisiana 1953-1955

Box 103

Burnside Prospect, Ascension and St. James Parishes, Louisiana 1953-1955

Box 103

Burly McCall Prospect, Ascension and Iberville Parishes, Louisiana 1954-1955

Box 103

Troth Well #1, Payne County, Oklahoma 1953

Box 103

Reynolds #1, Payne County, Oklahoma 1953

Box 103

Martin #1 1953-1954

Box 103

Cobble #1, Payne County, Oklahoma 1953

Box 103

Dillon #1, Payne County, Oklahoma 1955-1956

Box 103

Arnold #1, Lincoln County, Oklahoma 1953

Box 103

Mabel Carr Prospect, Logan County, Oklahoma 1955-1961

Box 104

Drilling and Geological Reports on Cobble #1, Payne County, Oklahoma 1953

Box 104

Casey Law #1, Pottawatomie County, Oklahoma 1955-1957

Box 104

Drilling and Geological Reports on Troth #1, Payne County, Oklahoma 1953

Box 104

Drilling and Geological Reports on Dillon #1, Payne County, Oklahoma 1955

Box 104

Drilling and Geological Reports on Martin #1, Payne County, Oklahoma 1953

Box 104

Drilling and Geological Reports on Reynolds #1, Payne County, Oklahoma 1953

Box 104

Drilling Report, Mable Carr #1, Logan County, Oklahoma 1955 April 7

Box 104

West Big Hill Prospect, Jefferson County, Texas 1953-1964

2 folders

Box 105

Gas Contract of Texas Gas Pipe Line Corporation and Francis A. Calley et al. on the West Big Hill Area of Jefferson County, Texas 1954 May 4

Box 105

North Delhi Prospect, Harris County, Texas 1953-1962

Box 105

Diamond Island Prospect, Harris County, Texas 1953-1954

Box 105

West Columbia Prospect, Brazoria County, Texas 1954-1961

Box 105

Bay City Prospect, Matagorda County, Texas n.d.

Box 105

Bay City Prospect #1, Matagorda County, Texas 1954-1955

Box 105

Bay City Prospect #2, Matagorda County, Texas 1955

Box 105

"The Regulation of Natural Gas"by James W. McKie 1957 June
Series IV: Financial Papers: Personal Accounts and Papers 1920-1963