A Collection in
The Special Collections Department
Accession Number 4634, -a, -b, -c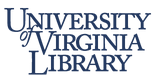 Special Collections Department, University of Virginia Library
Albert and Shirley Small Special Collections Library
University of Virginia
Charlottesville, Virginia 22904-4110
USA
Phone: (434) 243-1776
Fax: (434) 924-4968
Reference Request Form:
https://small.lib.virginia.edu/reference-request/
URL:
http://small.library.virginia.edu/
© 2002 By the Rector and Visitors of the University of Virginia. All rights reserved.
Funding: Web version of the finding aid funded in part by a grant from the National Endowment for the Humanities.
Processed by: Special Collections Department
Repository
Special Collections, University of Virginia Library
Accession number
4634, -a, -b, -c
Title
Papers of the Balch Family 1760 (1864-1928) 1955
Physical Characteristics
This collection consists of ca. 170 items.
Language
English
---
Access Restrictions
There are no restrictions.
Use Restrictions
See the University of Virginia Library's use policy.
Preferred Citation
Papers of the Balch Family, Accession #4634, -a,-b,-c, Special Collections Dept., University of Virginia Library, Charlottesville, Va.
Acquisition Information
The Balch Family Papers were given to the Library by Emily Tapscott Balch through Mr. R. Sturgis Ingersoll of Philadelphia, Pennsylvania, and Edwin Balch on February 6, 1954; April 11, 1955; May, 1958; and September 11, 1967, and bear no restrictions.
The Balch Family Papers consist of ca. 170 items (9 Hollinger boxes, two oversize folders, ca. 3.5 linear shelf feet), 1760 (1864-1928) 1955, correspondence, diaries, journals, financial papers, manuscripts, photographs, and miscellaneous bound volumes concerning Balch and Swift families of Philadelphia, Pennsylvania. Topics of interest include: family matters, the Civil War, European travels, art in Europe and America, the controversy over the discovery of the North Pole by Dr. Frederick Cookin 1908 and/or Robert Peary in 1909, and Arctic exploration.
The bulk of the collection pertains to Edwin Swift Balch (1856-1927). Born in Philadelphia, he was the son of Thomas and Emily (Swift) Balch, and graduated from Harvard in 1878. After studying law under William Henry Rawle, he was admitted to the bar in 1882. He had a deep interest in the Cook-Peary controversy and was the author of several books on Polar exploration including The North Pole and Bradley Land and Antarctica. Balch was married twice; first to Eugenia H. Macfarlane in 1904 and later, to Emily Topscott Clark in 1924. His papers, 1859-1927, chiefly pertain to his interest in polar exploration, especially the Cook-Peary controversy over the discovery of the Norht Pole, and consist of scrapbooks, letters to him regarding the article, "The North Pole Question," and miscellaneous related items. The scrapbooks reflect his interests in mountain exploration, glaciers, geography, geology, art, and various other subjects. Also present is his three- volume bound journal, 1859- 1906, which contains references to Philadelphia society, the Civil War in West Virginia, possible recognition of the Confederacy by Great Britain and France, the Philadelphia riots of 1864, the Suez Canal, the Sedan battlefield in the Franco-Prussian War, Theodore Roosevelt, Ferdinand de Lesseps, Henry Stanley, Richard Cobden, Arctic exploration and other topics. His partial diaries, 1903-1907, unpublished articles and short stories, miscellaneous volumes and photographs comprise the remainder of his papers.
A special item of interest is his autograph book, 1864-1943, which was later maintained by Emily Clark Balch. It contains autographs of Hervey Allen, George Bancroft, Hector Bolitho, John C. Breckenridge, James Buchanan, Struthers Burt, James Branch Cabell, George Catlin, Gustave Doré, Frederick Douglass, Hamilton Fish, Giuseppe Garibaldi, Richard Jordon Gatling, Ulysses S. Grant, Ellen Glasgow, Charles Gounod, Robert E. Lee, Eric Linklater, Henry Wadsworth Longfellow, Thomas B. Macaulay, George B. McClellan, Samuel F.B. Morse, Robert E. Peary, Burton Rascoe, John Meredith Read, William H. Seward, Henry M. Stanley, Charles Sumner, Carl Van Vechten, Richard Wagner (with the opening bars from Lohengrin), James Watson Welt, William E. Woodward, and others.
Emily Swift Balch (Mrs. Thomas Balch), 1832-1917, was teh mother of Edwin. Her papers, 1852-1917, consist of letters from her father, Joseph Swift, photographs, and typescript excerpts from her journals. These volumes contain references similar to those of her son's, and in addition, information about fighting near Leestown, West Virginia during the Civil War, Mosby's Raiders, her trip to Europe, Napoleon III, the Paris Commune, Henry M. Stanley and Ferdinand de Lesseps. Also present is her 1864 diary regarding the death of her son, Joseph Swift Balch (1860-1864).
Joseph Swift (1799-1882) was the father of Emily Swift Balch. His papers, 1825-1881, consist of typescripts of his letters and journals which describe events in his various trips through the United States and Europe including his presentation to Louis Phillipe, a performance by Jenny Lind, the London Exhibition of 1851 and a visit with Prince Klemens von Metternich.
Thomas Willing Balch (ca. 1868-1927) a brother of Edwin Balch, was a noted lawyer. After attending Harvard, the University of Pennsylvania, and Trinity College, he began his law practice in Philadelphia and was the author of numerous books on jurisprudence. His papers, 1924, consist of an account book and an indenture.
The papers of Elise Willing Balch, 1853-1931, are comprised of typescripts of her letters from Switzerland in 1886.
Thomas Balch (1821-1877) was the originator of the idea of an international tribunal to settle the claims for damages inflicted by the Confederate raider, Alabama. His papers include typescripts of his letters and diaries, 1837-1921, which contain references to Sherman's march through Georgia, a demonstration of a Gatling gun, and his meeting Henry Stanley in Cairo, Egypt during 1867. There is also a photograph of his gravestone.
Eugenia Hargous Macfarlane Balch (1868-1921)was born in Towanda, Pennsylvania, the daughter of James and Mary (Overton) Macfarlane. She studied art at various institutions including Vassar College and the Pennsylvania Academy of Fine Arts, and travelled to Europe for further study. She married Edwin Swift Balch in 1904 and continued to paint and exhibit, notably at the Paris Exposition of 1900. She and her husband published Art and Man in 1920, and she was a member of various organizations including the Pennsylvania Society for the Prevention of Cruelty to Animals, the Pennsylvania Historical Society, and the Daughters of the American Revolution. Her papers, 1885-1912, consist of deeds of trust, unpublished stories and articles, her Vassar sketchbook, various bound volumes, and an account of her life by her husband.
Emily Tapscott Clark Balch (1893-1953) was the second wife of Edwin Swift Balch. She was the daughter of the Rev. Dr. William Meade and Nancy (Tapscott) Clark, and eventually became the editor of a Richmond, Virginia, magazine, The Reviewer. Her papers, 1920-1929, 1944, and 1955, include a series of essays written by Joseph Hergesheimer (and later published as The Presbyterian Child ) and dedicated to her, a minute book kept by her as secretary of the Little Theatre League Club, various letters to her, a biographical sketch, a newspaper clipping, and autographs of Amélie and Pierre Troubetzskoy.
The typescript copy of a diary of Joseph Shippen (1728-1800) prominent Philadelphia merchant and loyalist, and father-in-law of Benedict Arnold, pertains to his European tour of 1760-1761 during which he visited Italy, Switzerland, Germany, Luxemburg, Belgium, and Great Britain. Shippen included itemized lists of expenses for his journey.
Other items of interest in the collection include oversized photographs, a tintype album (of the Macfarlane family?) and an autographed photograph of Dr. Frederick Cook given to Eugenia Balch.
The collection is divided into three series: I. Miscellaneous Family Papers and Scrapbooks, II. Polar Exploration Scrapbooks and Folders, and III. Photographs. Items are arranged chronologically; Bound volumes are numbered and filed directly after the folders in each series. Item-by-item listings of the bound volumes and oversize materials are included in the container list appended to this guide. The scrapbooks in series II often contain information other than for polar exploration.
Series I: Miscellaneous Family Papers and Scrapbooks
Series II: Polar Exploration Scrapbooks and Folders