A Collection in the
Special Collections
The University of Virginia Library
Accession Number 12776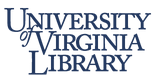 Special Collections Department, University of Virginia Library
Albert and Shirley Small Special Collections Library
University of Virginia
Charlottesville, Virginia 22904-4110
USA
Phone: (434) 243-1776
Fax: (434) 924-4968
Reference Request Form:
https://small.lib.virginia.edu/reference-request/
URL:
http://small.library.virginia.edu/
© 2002 By the Rector and Visitors of the University of Virginia. All rights reserved.
Funding: Web version of the finding aid funded in part by a grant from the National Endowment for the Humanities.
Processed by: Special Collections Department
Repository
Special Collections, University of Virginia Library
Accession number
12776
Title
Papers of Thomas Taylor Hammond 1929-1992
Physical Characteristics
This collection consists of 32,000 items (26.6 shelf feet).
Language
English
---
Access Restrictions
There are no restrictions.
Use Restrictions
See the University of Virginia Library's use policy.
Preferred Citation
Papers of Thomas Taylor Hammond, Accession #12776 , Special Collections Dept., University of Virginia Library, Charlottesville, Va.
Acquisition Information
The collection is a consolidation of gift acquisitions received in the Special Collections Department of the University of Virginia over the period 1985-1997 from: Thomas T. Hammond, Nancy Hammond and Charles T. Evans.
Processing Information
The original classification numbers of the previous acquisitions in this collection have been redesignated under a single Classification number: 12776
Previous Classification Numbers (For historical reference only):
Record Group Numbers: RG-21/74.851 (.941)(.942)
Thomas Taylor Hammond, a distinguished professor of history emeritus of the University of Virginia, a specialist in Russian and Slavic studies, an astute observer and researcher of communist revolutions and post World War II Soviet expansion initiatives, a prolific author and lecturer, a skilled photographer and an active civil rights advocate was born on September 15, 1920, in Atlanta, Georgia, the son of Percy Waters (a journalist) and Elizabeth (Denman) Hammond.
Hammond was educated at the University of Mississippi (B.A., 1941) and took graduate studies in economics at the University of North Carolina (M.A., 1943). After serving in the Navy in the Pacific in World War II, he taught history at Emory University in Atlanta, and served as assistant professor of history at Louisiana State University in Baton Rouge. Hammond then continued graduate work in Russian History Studies at Columbia University's Russian Institute (M.A. 1948, Ph.D., 1954).
At the time when Hammond was completing his work at the Russian Institute, Dumas Malone, who was a friend and who was then teaching at Columbia, arranged an interview for him for a position at the University of Virginia in Charlottesville that led to his appointment in 1949 as assistant professor in the department of history.
Over the period of the next 42 years, Hammond taught courses on Soviet history and Soviet foreign policy. He rose to full professor in 1963, and became identified as the University's first Russian specialist. His concerted efforts at expanding research and faculty involvement in his area of study, led to his founding and directing a Center for Russian and Slavic Studies at the University in the mid-1960s. At that time, he also served as president of the Southern Conference of Slavic Studies (1964-1965) and, in later years, president of the Conference on Slavic and East European History (1982-1983).
Hammond was also the holder of many fellowships. Included were the Fulbright and the Guggenheim, Carnegie, Ford and Rockefeller Foundations. He was an featured speaker at numerous scholarly conferences and he lectured at the Military Academy at West Point, the Naval War College, the State Department's Foreign Service Institute and at many local and state-wide civic and educational organizations.
Hammond did comprehensive research in his field of study on his many visits outside of the United States. He traveled extensively throughout the USSR and Eastern Europe during the period of the Cold War doing research at the Moscow University and interviewing people in all walks of life. As a skillful photographer, he compiled a massive collection of photo slides many of which he used to illustrate his lectures and some of which he incorporated in his articles written for the National Geographic Magazine in September, 1959, ("A First Look at the Soviet Union") and in March, 1966, ("An American in Moscow").
The publication of Hammond's writings appeared in journals such as Foreign Affairs , Slavic Review , American History Review , Orbis ,and Political Science Quarterly and in numerous other journals in which he published over 100 book reviews. In 1976, Hammond won a Phi Beta Kappa Prize for the best scholarly work by a faculty member at the University of Virginia for his book, The Anatomy of Communist Takeovers , which he edited. His other books include: Yugoslavia Between East and West , Lenin on Trade Unions and Revolution and Red Flag Over Afghanistan: The Soviet Invasion of Afghanistan and its Consequences . He was also editor of Soviet Foreign Relations and World Communism , A Selected, Annotated Bibliography of 7,000 Books in 30 Languages and Witnesses to the Origins of the Cold War .
In addition to his scholarly work, Hammond was an active participant in university and departmental activities. He served on a multitude of committees including: Scholarship, Athletics, Non-Western Studies, Undergraduates, Foreign Students, Fulbright Fellowships and Truman Scholarships. He served on the University President's Special Search Committees, was Secretary of the Academic Faculty for six years and was a member of all of the Department of History Committees at one time or another.
During the critical civil rights period in the 1950s and 1960s, Hammond was a force for helping smooth the process of racial integration. With Paul Gaston, he helped found the Martin Luther King Chapter of the Council on Human Relations to recruit black students and faculty and to eliminate discrimination. This effort, also carried over into the local community where Hammond served as president of the Charlottesville Chapter of the Council on Human Relations and as a member of the Executive Committee of the local branch of the NAACP, promoting social justice in local schools, parks and other facilities.
On February 11, 1993, after having suffered a stroke, Hammond died in Charlottesville Virginia. He was survived by his widow Nancy, his son, from a previous marriage, Thomas Kent and his stepchildren, Andrea Fritch Parle and Vernon Craig Fritch.
The Papers of Thomas Taylor Hammond contain 32,000 items (26.6 shelf feet) that span the years 1929-1992 and consist of correspondence, faculty and teaching files, lecture and speech notes, manuscripts, page proofs, articles, background source material, newsclippings, travel memorabilia, photographs and miscellaneous family papers.
The collection is divided into five groups as follows:
Group I (Correspondence) contains letters, notes and letter drafts. Most of the correspondence is of a general nature and is arranged in chronological order by date. A small quantity is arranged separately to highlight the subject matter or the correspondent. Of particular interest are the autographed letters of George Kennan, James Reston, Justice William O. Douglas and a photocopy of a hand written note from Jimmy Carter responding to Hammond's questions about Afghanistan.
Group II (Academia) contains material from Hammond's faculty and teaching files and is arranged generally as he maintained them. The material relates to some of the important projects that Hammond had put much effort into during his faculty tenure. Also of special interest are Hammond's outlines and notes of his lectures and speeches.
Group III (Source Material) consists of articles from journals, magazines, newspapers and from other academic writings together with an abundance of notations and commentary that Hammond provided on separate sheets and as marginalia. The material represents a rich reference source that Hammond obviously used in the preparation and development of his course work and his many lectures, speeches and writings. The material is arranged under topical headings that correspond closely to those used by Hammond.
Group IV (Writings) contains manuscript and publication material and background articles and notes that appear to have been used specifically as sources for the publications under which they are listed. Also included are copies of published reviews by Hammond and of published reviews of his writings.
Group V (Personal) includes address books, military service documents, miscellaneous family papers, photographs of Hammond, newsclippings, and a large quantity of travel memorabilia consisting of brochures, guides and maps. These latter give a colorfully interesting insight of Hammond's travel experiences in Russia and other Eastern European countries during the restrictive Cold War period.
Two microfilm rolls of the Russian newspaper "New Life "and the 1926 publication, General Strike of October, 1905 by A.V. Shestakov have been transferred to the appropriate custodial section of the Special Collections Department where they are identified as part of these papers under the following location indicator: (M-2394).
Named

Box 3

Armstrong, Hamliton Fish 1965

Box 3

Carter, Jimmy 1982

Box 3

Christopher, Warren 1982

Box 3

Dijlas, Milovan 1968

Box 3

Douglas, Justice William O. 1956-1959

Box 3

Harriman, W. Averell 1975

Box 3

Kennan, George 1973-1974

Box 3

Reston, James 1958

Box 3

Schlesinger, Arthur Jr. 1974
Faculty File

Box 3

Arms Control Study Group, University of Virginia 1975-1989, n.d.

3 folders

Box 4

Center for International Studies at the University of Virginia (proposal) 1975-1992, n.d.

Box 4

Center for Russian and East European Studies 1967-1992, n.d.

Box 4

Council on Human Relations (Integration issue) 1961-1963, n.d.

Box 4

Curriculum Vitae drafts (TTH) 1967-1992, n.d.

Box 4

Distinguished Scholar Exchange Program 1983-1985

Box 4-6

Fellowship material 1957-1992, n.d.

Box 6

Miscellaneous faculty items 1949-1992, n.d.

Box 6

Sesquicentennial Association Program 1979-1985, n.d.

University of Virginia-Year 2000 Plan 1991
Group III: Source Material
Background on Communist Takeovers

Box 10-14

Articles and notes on Africa 1971-1987, n.d.

Box 14-17

Articles and notes on Asia 1948-1987, n.d.

Box 17-18

item: Articles and notes on Europe 1923-1977, n.d.

Box 19-23

Articles and note on Latin America 1950-1987, n.d.

Box 24-26

Articles and notes on the Middle East 1966-1986, n.d.

Box 31-33

Background on Soviet Takeover Policies 1963-1992

Background on US-USSR Relations on Takeovers

Box 33-35

Articles and notes (Yalta to Truman Doctrine) 1964-1988, n.d.

Box 35

Article and notes (Cold War Period) 1956-1989, n.d.

Box 36

Articles and notes (Period of Detente) 1976-1989, n.d.

4 folders

Box 37

Articles and notes (Gorbachev Period) 1985-1992, n.d.

3 folders

Box 37-39

Declassified US State Department documents 1966-1985, n.d.

Box 39

General analyses on communist takeovers 1967-1985, n.d.

Box 40

"ORBIS," Vols. XVIII (No. 1)--XIX (No. 3), Vols. 20-22 (No. 1) 1975-1978

Box 41

Vol. 22, (Nos. 2, 3) 1978
Family File

Box 56

Address Books 1929-1957, n.d.

Box 56

Life and veterans insurance material 1950-1980, n.d.

Box 56

Military service records 1946-1951, n.d.

Box 56

Miscellaneous other family papers 1949-1992, n.d.

Box 56

Newsclippings about Hammond 1944-1957, n.d.

Photographs

Box 56

Hammond and miscellaneous 1961-1986, n.d.

Box 56

Photo exposure records ca. 1964, n.d.