A Collection in
The Special Collections Department
Accession Number 9256-k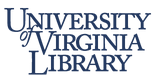 Special Collections Department, University of Virginia Library
Albert and Shirley Small Special Collections Library
University of Virginia
Charlottesville, Virginia 22904-4110
USA
Phone: (434) 243-1776
Fax: (434) 924-4968
Reference Request Form:
https://small.lib.virginia.edu/reference-request/
URL:
http://small.library.virginia.edu/
© 2002 By the Rector and Visitors of the University of Virginia. All rights reserved.
Funding: Web version of the finding aid funded in part by a grant from the National Endowment for the Humanities.
Processed by: Special Collections Department
Repository
Special Collections, University of Virginia Library
Accession number
9256-k
Title
Papers of J. Rives Childs 1973-1979
Physical Characteristics
This addition to the papers of J. Rives Childs consists of ca. 550 items.
Language
English
---
Access Restrictions
There are no restrictions.
Use Restrictions
See the University of Virginia Library's use policy.
Preferred Citation
Papers of J. Rives Childs, Accession #9256-k, Special Collections Dept., University of Virginia Library, Charlottesville, Va.
Acquisition Information
This collection was given to the Library by the Honorable J. Rives Childs of Richmond, Virginia on April 26, 1979.
This addition to the papers of J. Rives Childs consists of personal papers and material relating to Childs' Casanova research. Much of Childs' general correspondence concerns the publication of his books and articles, including his most recent books of memoirs, Vignettes, or Autobiographical Fragments,and "Brave Music of a Distant Drum." Other letters reflect his continued interest in the Near East, the Soviet Union, cryptology, and Randolph-Macon College, where he is scholar-in-residence and a member of the Board of Trustees. Noted correspondents include Cyrus Vance, Andrew P. Miller, and Senator John W. Warner. The collection also contains "A View of Life," an address delivered by Childs at the 1978 Randolph-Macon Convocation, as well as notes for other talks, newsclippings concerining Childs or his various publications, and miscellaneous personal papers and memorabilia.
The Casanova materials consist of correspondence, reviews, and miscellaneous printed material. The correspondence deals mainly with the 1978 publication, of Germany, of Childs' Casanovabiography (first published in 1961). There is also correspondence with other scholars concerning the Casanova conference held annually in Venice since 1975 and Casanova Gleanings,the international book review which Childs founded in 1958.