A Collection in
Special Collections
The University of Virginia Library
Accession Number 13497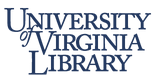 Special Collections, University of Virginia Library
Albert and Shirley Small Special Collections Library
University of Virginia
Charlottesville, Virginia 22904-4110
USA
Phone: (434) 243-1776
Fax: (434) 924-4968
Reference Request Form:
https://small.lib.virginia.edu/reference-request/
URL:
http://small.library.virginia.edu/
© 2013 By the Rector and Visitors of the University of Virginia. All rights reserved.
Processed by: Special Collections Staff
Repository
Special Collections, University of Virginia Library
Accession Number
13497
Title
Papers of Albert Erskine 1930-1999
Language
English
---
Access Restrictions
There are no restrictions.
Use Restrictions
See the University of Virginia Library's use policy.
Preferred Citation
Papers of Albert Erskine, 1930-1999 Accession #13497, Special Collections, University of Virginia Library, Charlottesville, Va.
Acquisition Information
The Albert Erskine Papers were given to the University of Virginia Library by Marisa B. Erskine and Silvia F. Erskine, Redding, Connecticut on December 29, 2005.
Albert Russel Erskine, Jr. was born in Memphis, Tennessee on April 19, 1911, and received his bachelor's degree from Southwestern College in Memphis in 1932. He then enrolled in Vanderbilt University (1932-1933) and completed his course work for his Master's degree but did not complete his thesis until 1939. In between finishing his degree, Erskine ran a bookshop, "The Three Musketeers" in Memphis, until Robert Penn Warren helped him secure an academic position at the Louisiana State University English Department in the fall of 1934.
When The Southern Review began in July 1935, Albert Erskine was listed as the business manager but he played a much larger role in the magazine than that. He also served as an editorial assistant for the Louisiana State University Press while living in Baton Rouge. In 1940, Erskine left LSU for New Directions Publishing, Norfolk, Connecticut, where he remained for about a year until he moved to The Saturday Review of Literature as advertising manager in December 1941. He began his job with Doubleday, Doran and Company, Inc. shortly thereafter and was subsequently hired by Reynal and Hitchcock from October 1943 until February 1947, serving as director of production and design as well as being a member of the editorial department. Erskine was on the staff of Random House from 1947 until 1976, when he retired from full-time work. He did not retire completely until 1987. Some of the first authors that Erskine worked with at Random House included Karl Shapiro, Ralph Ellison, and Robert Penn Warren. He also did a lot of work with William Faulkner and authors writing about Faulkner, as well as many of the books by James Michener. From the late fifties until his death, Erskine was married to Marisa Bisi and they had one daughter Silvia. He had previously been married to Katherine Anne Porter (1938-1942) from whom he separated in 1940, and Peggy Griffin Anthony (1942-1951).
This collection consists of the editorial files of Random House editor Albert Erskine (1911-1993), ca. 1930-1999, ca. 10,500 items, 42 Hollinger boxes (ca. 17.5 linear feet) including correspondence with Random House staff and authors; editorial fact sheets and editorial notes; front and back flap copy for individual books; financial documents such as contracts, royalties, etc.; copies of articles, speeches, and book manuscripts by Random House authors; photographs of authors; reviews, advertising schedules, and publicity for book publications. Also present are some folders of personal correspondence, miscellaneous correspondence while on staff at Random House, and correspondence while Erskine was on the staff of The Southern Review in Louisiana.
This collection is arranged in four series: Series I: William Faulkner and Books concerning William Faulkner Editorial Files (Boxes 1-9); Series II: James A. Michener Editorial Files (Boxes 10-20); Series III: Miscellaneous Authors Editorial Files (Boxes 21-39); and Series IV: Personal Correspondence and Topical Files (Boxes 39-42). Within each series, folders are arranged alphabetically by folder heading, usually by the name of the author or correspondent and chronologically within each folder.
Series I: William Faulkner and Books concerning William Faulkner
Subseries A: William Faulkner

Box-folder 1:1

William Faulkner- Articles and Short Stories, 1932-1965, n.d.

Included are: a copy of Contempo (Volume I, Number 17, 1932), "whole issue by William Faulkner"; typescript copy and the printed article "Mr. Acarius" by William Faulkner, with introduction by Joseph Blotner, published in The Saturday Evening Post (1965); and a copy of "Mississippi" by William Faulkner appearing in Holiday Magazine with an introduction by Malcolm Cowley [1961].

Box-folder 1:2

William Faulkner- Articles concerning Faulkner, 1932, 1958-1987

Authors include: Richard P. Adams, Warren Beck, H.H. Bell, Jr., Calvin S. Brown, Robert Cantwell, Jim Cleveland, Louis Cockran, Carvel Collins, Elizabeth M. Kerr, James B. Meriwether, and Rebecca Meriwether.

Box-folder 1:3

William Faulkner- Articles concerning Faulkner, 1956-1987

Authors include: Michael Millgate, Philip Momberger, Noel Polk, Lawrence Schwartz, Jean Stein, Olga W. Vickery, Hyatt H. Waggoner, Edward C. Wallace, Jr., and Robert Webking.

Box-folder 1:4

William Faulkner- As I Lay Dying, [1963]

Corrected Setting Copy for New Edition (Marked up Print Copy).

Oversize 1

William Faulkner- As I Lay Dying, 1963 October 24

Author's Galley Proof, with corrections and changes, 86 sheets (oversize).

Oversize 1

William Faulkner- As I Lay Dying, 1963 October 28

Plate Galley Proof, 86 sheets (oversize).

Box-folder 1:5

William Faulkner- Character Index for the Stories and Novels of Faulkner by Cleanth Brooks, 1963 June 29

Box-folder 1:6

William Faulkner- Character List for the Novels of Faulkner by Cleanth Brooks, n.d.

Box-folder 1:7

William Faulkner- Collection at the University of Virginia, 1959, 1981, n.d.

Includes photographs of the Barrett Room, a program for the exhibit "William Faulkner Man Working 1919-1959," a Master List of William Faulkner Manuscripts and News Notes describing additions to the Faulkner material, and a copy of a 41 page fragment of a variant text for section 2 (June 2 1910) of The Sound and the Fury (see Mss 6271-al).

Box-folder 2:1

William Faulkner- Correspondence (Copies), 1927-1938

Much of the original correspondence of William Faulkner with Random House editors and staff was previously given to Special Collections under the accession 10280, etc. For the originals of the earlier Horace Liveright correspondence see MSS 8171, University of Virginia Special Collections.

Box-folder 2:2

William Faulkner- Correspondence (Copies), 1939-1941

Much of the original correspondence of William Faulkner with Random House editors and staff was previously given to Special Collections under the accession 10280, etc.

Box-folder 2:3

William Faulkner- Correspondence (Copies), 1942-1946

Much of the original correspondence of William Faulkner with Random House editors and staff was previously given to Special Collections under the accession 10280, etc.

Box-folder 2:4

William Faulkner- Correspondence (Copies), 1947-1949

Much of the original correspondence of William Faulkner with Random House editors and staff was previously given to Special Collections under the accession 10280, etc.

Box-folder 2:5

William Faulkner- Correspondence (Copies), 1950-1954

Much of the original correspondence of William Faulkner with Random House editors and staff was previously given to Special Collections under the accession 10280, etc.

Box-folder 2:6

William Faulkner- Correspondence (Copies), 1955-1957

Much of the original correspondence of William Faulkner with Random House editors and staff was previously given to Special Collections under the accession 10280, etc.

Box-folder 2:7

William Faulkner- Correspondence (Copies), 1958-1962

Much of the original correspondence of William Faulkner with Random House editors and staff was previously given to Special Collections under the accession 10280, etc.

Box-folder 2:8

William Faulkner- Correspondence concerning Faulkner, 1960-67, 1978-85

Box-folder 3:1

William Faulkner- Estate, 1962-1975

Box-folder 3:2

William Faulkner- Estate, 1976-1983

Box-folder 3:3

William Faulkner- Estate- W.W. Norton Agreement, 1984-1985

Box-folder 3:4

William Faulkner- Faulkner, A Comprehensive Guide to the Brodsky Collection, 1983

Box-folder 3:5

William Faulkner- Flags in the Dust"Introduction,"1973

Box-folder 3:6

William Faulkner- Genealogy Notes for Characters in Novels, etc. by Cleanth Brooks, with correspondence, 1960-1969

Box-folder 3:7

William Faulkner- The Hamlet, Correspondence concerning, 1939-40, 1956-60

Copies.

Box-folder 3:8

William Faulkner- The Hamlet, n.d.

James B. Meriwether's Marked Copy of the Printed Text.

Box-folder 3:9

William Faulkner- The Mansion Correspondence (copies), 1959-1960

Editorial Notes and Foreword by Faulkner (copy).

Box-folder 3:10

William Faulkner- Miscellany, 1930-1985, n.d.

Box-folder 3:11

William Faulkner- Obituaries, 1962-1963

Box-folder 3:12

William Faulkner- Photographs of Oxford, Mississippi and Scenes related to Faulkner, 1973

Box-folder 3:13

William Faulkner- Pylon, [1935]

Printed Sheets of the First Signature and Dust Jacket, with a note dated August 25, 1965.

Box-folder 4:1

William Faulkner- The Reivers A Reminiscence, n.d.

Typescript Copy, Pages 1-193, with a black Harold Ober Associates cover.

Box-folder 4:2

William Faulkner- The Reivers A Reminiscence, n.d.

Typescript Copy, Pages 194-370, with a black Harold Ober Associates cover.

Box-folder 4:3

William Faulkner- The Reivers A Reminiscence, 1962

Book-of-the-Month Club Report and a magazine excerpt published in Esquire.

Box-folder 4:4

William Faulkner- Reviews, 1966-1986, n.d.

Reviews chiefly of The Sound and the Fury and Father Abraham.

Box-folder 4:5

William Faulkner- The Sound and the Fury (New Corrected Edition), [1984?]

Copy of the Printed Text from the Second Printing February 1931 with edit markings by James B. Meriwether (Copy).

Box-folder 4:6

William Faulkner- The Sound and the Fury (New Corrected Edition), [1984?]

Copy of the Printed Text from the Second Printing February 1931 with edit markings by James B. Meriwether (Copy), with additional green and red pencil editing notes by Albert Erskine.

Box-folder 4:7

William Faulkner- The Sound and the Fury (New Corrected Edition), [1984?]

Copy of the Printed Text from the Third Printing November 1931, with additional green and red pencil editing notes by Albert Erskine and a copy of the typed manuscript for the Benjy section.

Box-folder 5:1

William Faulkner- The Sound and the Fury(New Corrected Edition), [1984?]

Copy of the Printed Text from the Third Printing November 1931, with additional green and red pencil editing notes by Albert Erskine and a copy of the typed manuscript for the Quentin section.

Box-folder 5:2

William Faulkner- The Sound and the Fury (New Corrected Edition), [1984?]

Copy of the Printed Text from the Third Printing November 1931, with additional green and red pencil editing notes by Albert Erskine and a copy of the typed manuscript for the Jason section.

Box-folder 5:3

William Faulkner- The Sound and the Fury (New Corrected Edition), [1984?]

Copy of the Printed Text from the Third Printing November 1931, with additional green and red pencil editing notes by Albert Erskine and a copy of the typed manuscript for the Dilsey section.

Box-folder 5:4

William Faulkner- The Sound and the Fury (New, Corrected Edition), 1983-1984

Editorial Notes.

Box-folder 4:5

William Faulkner- The Sound and the Fury, 1958-1965, 1981

Textual History Articles and Notes.

Box-folder 5:6

William Faulkner- Speeches, including the Nobel Prize Award Speech (copy), 1950, 1961, n.d.

"Faulkner on Truth and Freedom" excerpts from remarks made on a trip to Manila, Philippines, and Remarks by William Faulkner on Receiving from the Venezuelan Government the Andres Bello Decoration, Caracas, Venezuela.

Box-folder 5:7

William Faulkner The Unvanquished, 1965

Printed Sheets of the First Signature.

Box-folder 5:8

William Faulkner The Wishing Tree Correspondence, 1959-1965

Box-folder 5:9

William Faulkner The Wishing Tree Correspondence, 1966-1967

Box-folder 5:10

William Faulkner The Wishing Tree, 1966-1967

Editorial Notes, Fact Sheet, Front and Back Flap Copy, and Dust Jacket.

Box-folder 5:11

William Faulkner The Wishing Tree, 1964

Typed Manuscript.

Subseries B: Books concerning William Faulkner

Box-folder 6:1

Joseph Blotner- Correspondence, 1965, 1968-1986

Box-folder 6:2

Joseph Blotner- Correspondence, 1987-1990, 1996, n.d.

Correspondence, much of it about his proposed biography of Robert Penn Warren.

Box-folder 6:3

Joseph Blotner- Faulkner A Biography, 1963-1966

Box-folder 6:4

Joseph Blotner- Faulkner A Biography, 1967-1970

Box-folder 6:5

Joseph Blotner- Faulkner A Biography, 1971-1972

Box-folder 6:6

Joseph Blotner- Faulkner A Biography, 1973-1976

Box-folder 6:7

Joseph Blotner- Faulkner A Biography, [1974]

Miscellany, including blurbs for the book and several photographs of Faulkner and others, possibly used in the book.

Box-folder 6:8

Joseph Blotner- Faulkner A Biography (One Volume Edition), 1983-1984

Box-folder 6:9

Joseph Blotner and Frederick L. Gwynn (Editors)- Faulkner in the University, 1960-1965

Box-folder 6:10

Joseph Blotner- Flags in the Dust, 1985

Introduction for the Garland Facsimile Series.

Box-folder 6:11

Joseph Blotner (Editor)- Selected Letters of William Faulkner, 1974-1976

Box-folder 6:12

Joseph Blotner (Editor)- Selected Letters of William Faulkner, 1977-1979, n.d.

Box-folder 7:1

Joseph Blotner (Editor)- Uncollected Stories of William Faulkner, 1973-1978

Box-folder 7:2

Joseph Blotner (Editor)- Uncollected Stories of William Faulkner, 1979-1980

Box-folder 7:3

Joseph Blotner (Editor)- Uncollected Stories of William Faulkner, 1979

Front Matter, Jacket Design and Flap Copy.

Box-folder 7:4

Joseph Blotner (Editor)- Uncollected Stories of William Faulkner, n.d.

Manuscripts of Stories (Copies).

Box-folder 7:5

Calvin S. Brown- Correspondence, 1964-1966

Correspondence concerning an idea for a book on Faulkner aphorisms and folk witticisms.

Box-folder 7:6

Matthew J. Bruccoli- Notes, n.d.

Notes for possible corrections in Requiem for a Nun.

Box-folder 7:7

Carvel Collins- Correspondence, 1969, 1982-1984

Discussion of his plan to combine Early Prose & Poetry with New Orleans Sketches in a single volume (1984) and the new Random House edition of Faulkner's Absalom, Absalom! Prepared by Noel Polk (1984)

Box-folder 7:8

Malcolm Cowley- The Faulkner-Cowley File: Letters and Memories, 1944-1962, 1964-1966

Box-folder 7:9

Joseph L. Fant and Robert Ashley (editors) Faulkner at West Point, 1962-1964, 1974

Box-folder 7:10

Michel Gresset- [Fascination: Faulkner's Fiction, 1919-1936 ?], 1982-1984

Includes correspondence and partial typescript.

Box-folder 7:11

James B. Meriwether- Correspondence, 1959-1963 July

Includes a letter discussing Faulkner's death (August 9, 1962).

Box-folder 8:1

James B. Meriwether- Correspondence, 1963 August-1964 July

Box-folder 8:2

James B. Meriwether- Correspondence, 1964 August-1965

Box-folder 8:3

James B. Meriwether (editor)- Essays, Speeches & Public Letters by William Faulkner, 1964-1965

Correspondence and Editorial File.

Box-folder 8:4

James B. Meriwether (editor)- Essays, Speeches & Public Letters by William Faulkner, 1966-1970, 1982

Correspondence and Editorial File.

Box-folder 8:5

James B. Meriwether (editor)- Essays, Speeches & Public Letters by William Faulkner, ca. 1965

Essay Section, Manufacturing Schedule, and Table of Contents.

Box-folder 8:6

James B. Meriwether (editor)- Essays, Speeches & Public Letters by William Faulkner, ca. 1965

Box-folder 8:7

James B. Meriwether (editor)- Essays, Speeches & Public Letters by William Faulkner, ca. 1965

Introduction, Book Reviews and Public Letters Sections, and Corrected Pages.

Box-folder 8:8

Michael Millgate- The Achievement of William Faulkner,1966

Chapter on The Sound and the Fury with cuts and letter of explanation from [Robert Penn Warren].

Box-folder 8:9

Michael Millgate- The Achievement of William Faulkner, 1963-1964

Correspondence, including the plan for the book (January 24, 1963); contract with Random House (May 2, 1963); correspondence with Ben Glazebrook, Constable Publishers, about the book's publication in Great Britain (throughout 1963-1965).

Box-folder 8:10

Michael Millgate- The Achievement of William Faulkner, 1965-1967

Box-folder 9:1

Michael Millgate- The Achievement of William Faulkner, 1965-1968

Editorial Notes and Book Production Information.

Box-folder 9:2

Michael Millgate- The Achievement of William Faulkner,1966

Box-folder 9:3

Michael Millgate- The Lion in the Garden: Interviews with William Faulkner (with James B. Meriwether), 1966-1967

Correspondence, including contract information (September 23, 30; October 6, 1966).

Box-folder 9:4

Michael Millgate- The Lion in the Garden: Interviews with William Faulkner (with James B. Meriwether), 1968

Box-folder 9:5

Michael Millgate- The Lion in the Garden: Interviews with William Faulkner (with James B. Meriwether), 1967-1970

Editorial Notes and Book Production Information, including the introduction, dust jacket, and profit and loss statements.

Box-folder 9:6

Michael Millgate- The Lion in the Garden: Interviews with William Faulkner (with James B. Meriwether), 1966-1968

Permissions (1966-1967) and Reviews (1968).

Box-folder 9:7

Michael Millgate- The Reivers, 1985

Introduction for the Garland Facsimile Series.

Box-folder 9:8

Noel Polk- Correspondence, 1978-1982

Includes notes on Sanctuary (1978); a collation of the typescript setting copy of Absalom, Absalom against the first edition (June 15, 1981); and correspondence where Polk agrees to work with Random House on new corrected editions of Absalom, Absalom and The Sound and the Fury (September 27, 1982; December 7, 1982; August 28, 1984; March 22, 1985); and copies of his work appearing in The Southern Review (Fall 1982)

Box-folder 9:9

Noel Polk- Correspondence, 1983-1987

(See some references to later dates above.)

Box-folder 9:10

Elisabeth Schnack- Correspondence concerning the translating of William Faulkner into German, 1962-1968

Box-folder 9:11

Judith Sensibar- Correspondence concerning the poetry of William Faulkner, 1982-1984
Series II: James A. Michener
Series III: Miscellaneous Authors
Series IV: Correspondence and Personal Files