A Collection in
The Special Collections Department
Accession Number 10724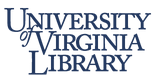 Special Collections Department, University of Virginia Library
Albert and Shirley Small Special Collections Library
University of Virginia
Charlottesville, Virginia 22904-4110
USA
Phone: (434) 243-1776
Fax: (434) 924-4968
Reference Request Form:
https://small.lib.virginia.edu/reference-request/
URL:
http://small.library.virginia.edu/
© 2001 By the Rector and Visitors of the University of Virginia. All rights reserved.
Funding: Web version of the finding aid funded in part by a grant from the National Endowment for the Humanities.
Processed by: Special Collections Department
Repository
Special Collections, University of Virginia Library
Accession number
10724
Title
Papers of the Williams Family 1798 (1802-1972) 1987
Physical Characteristics
This collection contains ca. 12,030 items.
Language
English
---
Access Restrictions
There are no restrictions.
Use Restrictions
See the University of Virginia Library's use policy.
Preferred Citation
Papers of the Williams Family, 1798 (1802-1972) 1987, Accession # 10724, Special Collections Dept., University of Virginia Library, Charlottesville, Va.
Acquisition Information
The Williams Family Papers were given to the Library by Ambassador Murat W. Williams of Washington, D.C., on June 19, 1987, and bear no restrictions.
The Williams Family Papers consists of ca. 12,030 items (27 Hollinger boxes, and one oversize folder, ca. 9.7 linear shelf feet), 1798 (1802-1972)1987, correspondence, financial and legal papers, photographs, newsclippings, genealogical material, miscellaneous writings and related materials chiefly concerning the Williams family of Orange County and other Virginia locales, especially Lewis Catlett Williams, a Richmond lawyer and his son, Murat Willis Williams, United States ambassador to El Salvador. Topics of interest include: the War of 1812, slaves and slavery, the Civil War, the University of Virginia, Orange County, Virginia, life in El Salvador, Greece, Romania and other countries, Latin America, American foreign policy, Virginia and Democratic party politics, other contemporary events and family matters. Several of the Williamses are represented in this accumulation.
Series I: Williams Family
This series consists of 1200 items, 1798-1980 (Boxes 1 to 4). William Clayton Williams (1768-1817) was at one time a lawyer in Woodstock, Virginia and deputy clerk of Shenandoah County. (His brother, Major John Williams, was the clerk.) He moved to Richmond from Fredericksburg in 1808 and was married to Alice Grymes Burwell (?--1847), a daughter of Lewis and Judith Page Burwell. His children were Lewis Burwell and Lucy Page. Williams served as a member of a Richmond vigilance committee headed by John Marshall for the defense of the city against a possible British invasion in 1813. He and his wife were buried at Culpeper. His papers, 1798-1816, consist mostly of letters and a few financial and legal papers. An April 23, 1805 letter briefly discusses mortgaging slaves; a June 28, 1807 letter mentions in passing Aaron Burr's treason trial in which Williams was associated in a peripheral role.
Lewis Burwell Williams (1802-1880) was a member of the Virginia House of Delegates in 1830 and was Commonwealth's Attorney in Orange County for forty-seven years. He was admitted to Princeton University as a sophomore on November 9, 1815 and joined the Whig Society that same year. On January 14, 1817 his father requested that he be removed from the school but on January 21 he was expelled for participating in a riot. 1 He was married to Mary Catlett Williams and resided at the family home, "Yatton." His papers, 1833-1880, are chiefly financial and legal in nature. Items of interest among his papers include testimony circumstances surrounding the death of William F. Mitchell in 1878, ordinances of the corporation of Orange [1840s], and his bankbook account with the First National Bank of Alexandria, 1871-1879.
John Green Williams (1843-1911) was the son of Lewis Burwell and Mary Catlett Williams. While a student at the College of William and Mary he joined the Confederate Army and was attached to the staff of General Jubal Early as a courier. He earned a law degree in 1870 and was Orange County clerk from 1869 to 1871. In 1880 he succeeded his father as Commonwealth's Attorney for that county and served for twenty-four years. He was married to Catherine Murat Willis (1848-1917). Papers concerning the presentation of his portrait to Orange County in 1953 are the only items regarding him in the collection.
John Langbourne Williams (1831-1915) was a Richmond banker. He was the son of John and Sianna Armistead (Dandridge) Williams. He earned an A. M. degree from the University of Virginia in 1851 and a D.Litt. degree from Washington and Lee University in 1908. He married Maria Ward Skelton on October 13, 1864 and during the Civil War was a member of Lancaster & Company, Confederate financial agents. After the conclusion of the war he established John L. Williams and Sons; the firm assisted in the refunding of South Carolina's debt. Associated with the founding and reorganization of various railroads, Williams was also president of the Richmond Male Orphan Society, Memorial Hospital, the Southern Churchman Company, and treasurer of the Virginia Negro Reformatory. His papers, 1880 & 1886-1915, include correspondence, select printed versions of his speeches and articles, calling cards, a lock of his(?) hair, and an obituary publication.
Maria Ward Skelton Williams (1843-1929), wife of John Langbourne Williams, is represented by her correspondence with family members and acquaintances, 1847-1925. Of particular interest among these is an 1850 letter written by her at age eight from a Mr. Berkeley's school in Amelia or Powhatan County discussing her activities, and typescript copies of letters, 1854, 1861 & 1863, from her cousin, noted author John Esten Cooke (1830-1886), while he was a soldier in the Confederate Army stationed in Amelia County and the town of Leesburg. Cooke describes camp life and his daily activities and mentions several mutual friends. Present in a separate folder are letters to her from her brother, E. W. Skelton, 1906 & 1914, 1916-1917. Skelton was a San Francisco real estate agent and his July 4, 1906 letter discusses the earthquake of April 18 and its aftermath.
John Langbourne and Maria Ward Skelton Williams were the parents of John Skelton, Edmund Randolph, Langbourne Meade, Cyane Dandridge Williams (wife of Eli Lockert Bemiss), Charlotte Randolph Williams, Robert Lancaster Williams, Ennion Gifford Williams, William Berkeley Williams, and Maria Ward Skelton Williams (wife of Lewis Catlett Williams).
John Skelton Williams (1865-1926) was born in Powhatan County. He was educated at the University of Virginia. After a career as a financier and a publicist he was appointed Assistant Secretary of the Treasury by President Woodrow Wilson in 1913. In January 1914, he was appointed Comptroller of the Currency and served until his resignation in 1921, His papers, 1905, 1907 & 1913-1926, consists of correspondence, speeches, articles, and addresses, and miscellaneous items pertaining to his life and career.
Edmund Randolph Williams (1871-1952) was a partner in the Richmond, Virginia law firm of Hunton, Williams, Anderson, Gay & Moore. He received a LL.B. degree from the University of Virginia in 1893. He was associated with various organizations including the Virginia Museum of Fine Arts, the Virginia Historical Society, and the Virginia Electric and Power Company. His papers, 1950, 1952 & 1973, embody genealogical materials regarding the Randolph family.
Langbourne Meade Williams (1872-1931) was born in Richmond. He attended the University of Virginia and the University of Pennsylvania where he studied finance and economics. He later became associated with his father's bank, John L. Williams and Sons. The few papers present in this collection regarding him, 1930-1931, contain an obituary announcement about his life, a letter addressed to him, and a legal document concerning a lawsuit which included him among the plaintiffs.
William C. Williams (1859-1937) was born in Orange County (he was not related to the John L. Williams family but was a member of the Orange County Williams family to which Lewis Catlett Williams belonged) and graduated from the University of Virginia in 1878; he was admitted to the Orange bar in 1881. William was elected to the County Committee in 1880 and served for forty-five years; he also served as commissioner in chancery of the county circuit court and as superintendent of the county school (1885-1904). He married Evelyn Johnson in 1882 and they had five children: William Clayton, Jr. [1884--1945; later a resident of Detroit, Michigan, and vice-president of General Motors' Chevrolet Division during the 1930s and 1940s], Mary Isabel, Evelyn, and Josephine Johnson. He died on April 22, 1937, at his "Berry Hill" home near Orange. 2 In this collection he is represented by a brief 1936 letter to him from Lewis Catlett Williams and a 1980 newsclipping bearing information about a Richmond home owned by William Clayton Williams (1768-1817).
1 Marye Pochyla, Office of the Secretary, Princeton University, to Mr. Lewis C. Williams, Williams, Mullen, Pollard & Rogers, Richmond, Virginia, December 10, 1951. The Special Collections Department is indebted to Ambassador Williams and his brother, John Page Williams, for providing a copy of this letter and other genealogical and biographical information on members of their family.
2 Information on William C. Williams and Williams C. Williams, Jr., was graciously provided by Mrs. Evelyn Williams Turnbull, administrator of the University of Virginia's Rotunda and daughter of William Clayton, Jr.
Series II: Lewis Catlett Williams Papers
Lewis Catlett Williams (1875-1959), a Richmond lawyer and community leader, was the son of John Green Williams, Commonwealth's Attorney for Orange County, and was born at the family estate of "Wood Park" in that county. After receiving instruction at private schools he attended Woodberry Forest High School from 1889 to 1893. Williams earned B.A. and M.A. degrees from the University of Virginia and studied law there from 1896 to 1898, became an honorary member of Phi Beta Kappa, and managed the University's football team. After being admitted to the New York bar in 1899 he was employed by the law firms of Wilmer & Canfield, and later, Bowers and Sands. He moved to Richmond in 1900 and passed a special bar examination which had been authorized for him by the General Assembly. He then was employed in the offices of Munford, Hunton, Williams and Anderson but in 1905 formed a partnership with A. Caperton Braxton; four years later he formed another partnership which led to the creation of the firm of Williams, Mullen and Hazelgrove (later Williams, Mullen & Pollard and Rogers).
Williams married Maria Ward Skelton Williams (of another Williams family), the daughter of John L. Williams, in 1902. They had nine children: Maria, Lewis Catlett, Jr. (who died at age three), Fielding Lewis (who practiced law with his father), the Reverend Peyton Randolph, the Reverend John Page (a Rhodes Scholar), Cyane Dandridge, Murat Willis (Ambassador to El Salvador), Dr. Armistead Dandridge, and Richard Burwell.
From 1922 to 1946 he was a member of the Board of Visitors of the University of Virginia and from 1921 to 1950 he was also a trustee of Woodberry Forest High School.
Williams organized the Automobile Club of Virginia in 1921 and served as its president for twenty-three years. He was a founder and president (1938-1939) of the Virginia State Bar Association. He instituted a successful campaign in 1933 that culminated with the establishment of a city-manager form of government for Henrico County. He was also a trustee of the Patrick Henry Memorial Foundation and of the Woodrow Wilson Birthplace Foundation. He died in Richmond, Virginia, on November 3, 1959.
His papers, 1891-1957, 1200 items (Boxes 4 to 6), include correspondence, articles and speeches, school papers (including his certificates and diplomas from Woodberry Forest and the University of Virginia), reminiscences entitled "My First Seventy-nine Years In The United States," photographs, newsclippings of his editorial letters, publications (chiefly published in the Richmond Times- Dispatch ), and miscellaneous related items. Douglas S. Freeman (1939), Harry F. Byrd, Sr. (1942 & 1951), and Williams's son Murat are among his correspondents. Most of his correspondence chronicles family, civic, and professional activities. The subjects of his orations include automobile safety, tobacco taxation, workman's compensation, the law, ethics, the University of Virginia, and other themes. The folders are arranged alphabetically. Oversize material in the form of certificates and diplomas, 1892-1897 & 1922, are items 1 to 20 in a listing appended to this guide.
His wife, Maria, is represented by correspondence dating from 1918 to 1960. There are also letters of condolence to her pertaining to the death of her husband, school papers in the form of class reports on historical topics, and a typescript of an article from First Families: A Magazine of Real Society which describes her 1902 wedding ceremony.
Series III: Murat Willis Williams Papers
The majority of the collection pertains to Murat Willis Williams (1914-1994), son of Lewis Catlett Williams. He was born in Richmond on June 14, 1914 and later attended Woodberry Forest School and the University of Virginia from 1928 to 1935. From 1935 to 1945 he was successively a reporter and an editorial assistant at the Richmond News Leader, a Rhodes Scholar at Oxford University (where he earned a M. A. degree awarded in 1943 in absentia), private secretary to the American ambassador to Spain, and an officer in the United States Navy during World War II.
He married Eda Louise Burke on May 2, 1942; after her death in 1944 he married Joan Cunningham on January 24, 1946. They had four children: Kathleen, Brigid, Nicholas, and Michael.
From 1946 to 1961 Williams was an assistant in the State Department and received his appointment as a foreign service officer; he was first secretary at the United States embassy in San Salvador and later, at Bucharest, Romania, assistant to the deputy undersecretary of state, a student at the National War College, consul general at Salonika, Greece, and a foreign service inspector. Murat Williams was also deputy director of the Office of Greek, Turkish, and Iranian Affairs at the State Department and counselor of the United States embassy, Tel Aviv, Israel.
In 1961 Williams was appointed ambassador to El Salvador by President John F. Kennedy and served in that capacity until 1964. From 1964 to 1965 he was deputy coordinator for the Bureau of Intelligence and Research in Washington, D. C. Upon his departure from the State Department in 1950 Williams became involved in national and Virginia Democratic politics. He was chairman for the Virginia State Committee for [Eugene] McCarthy for President in 1968 and was his party's candidate for Congress in Virginia's Seventh District in 1970 and 1972. During 1970s Murat Williams was president of the Virginia Center for the Creative Arts and chairman of the advisory board for the School of International Service at American University. He died in Charlottesville, Virginia, on March 31, 1994, age 79.
Ambassador Williams' papers, 1917-1987, 9,630 items (Boxes 6 to 27), consist chiefly of his personal correspondence and related materials from nearly every aspect of his life and career including his enrollment at Woodberry Forest and the University of Virginia, his naval service, family correspondence, congressional campaigns, and miscellaneous political and diplomatic service papers. These are described and listed in four subseries below. His wife, Joan, is represented in the collection by correspondence and assorted materials dating from 1941-1979 (boxes 18 to 19).
Subseries A: Correspondence
This subseries, 1922-1987 (Boxes 6 to 20), consists of Ambassador Williams' private and professional correspondence with family, friends, and contemporaries from various places around the world. Prominent correspondents include Alexander Wilbourne Weddell, Chester Bowles, James O. Eastland, Ogden R. Reid, Edgar F. Shannon, Jr., Walt W. Rostow, John O. Marsh, Jr., John Kenneth Galbraith, Arthur Schlesinger, Jr., William Spong, Charles S. Robb, McGeorge Bundy, J. Kenneth Robinson, Frank L. Hereford, Harry F. Byrd, Jr., Henry Howell, J. Harry Michael, Andrew P. Miller, Thomas S. Kleppe, William P. Bundy, Virginius Dabney, Hubert H. Humphrey, Hugh Sidney, and Claiborne Pell. Of supplementary interest in his general correspondence is a 1938 letter from Mrs. Kermit Roosevelt and an invitation to a White House dance from Eleanor Roosevelt [December 22, 1938].
Following the general correspondence are topical folders which contain letters pertaining Williams' education, his employment at the Richmond News Leader (mostly letters from Douglas Southall Freeman), his Oxford associations, and, various letters from El Salvador, Hungary, Romania, and Greece. Edward R. Stettinius, Virginius Dabney, Oren Root, Jr., and Alexander Wilbourne Weddell are the more prominent correspondents in this group.
The ambassador's Oxford years (Box 16) are represented by three folders of letters to his parents, especially his mother, 1936-1939 (followed by three additional folders containing letters addressed to Williams at Oxford in Boxes 16 and 17) which discuss politics and life in Great Britain, Europe's sense of impending crisis prior to the outbreak of World War II, and the progress of his studies. Several 1938 letters comment on such incidents as efforts by German agents on behalf of an independent Ukraine [November 18] and social gatherings where King George VI, his Queen, and Mr. and Mrs. Charles A. Lindbergh were among the guests [May 22, 24 & 29]. He was acquainted with Kathleen Kennedy, daughter of U. S. Ambassador Joseph P. Kennedy, and mentions events he attended with her or at which she and her father were present as guests of honor [May 22 & 24, 1938; March 5 & May 21, 1939]. Williams also discusses tobacco tax problems in Virginia [October 28, 1938].
There are several references to Lady Nancy Langhorne Astor (Viscountess Astor). Murat describes how Astor, while conducting a tour of "Cliveden" for he and his fellow Rhodes scholars, suddenly challenged them to a whistling contest [May 11, 1938] and his impressions of a speech by Winston Churchill in Parliament and Astor's behavior during the debates there [March 24, 1939]. These and other letters were mailed to the United States via several ships including the Queen Mary, Normandie, Paris, Chaplain, Ile de France, Aquitania, Duke of York, and Nieuw Amsterdam.
Subseries B: Foreign Service
In this subseries (Boxes 20 to 21) are various papers, 1944-1981, pertaining to Ambassador Williams' affiliations with the State Department and other foreign service groups. Also present are folders containing newsclippings, photographs, speeches, and articles on El Salvador. The folders are organized chronologically.
Subseries C: Political Papers
Murat Williams' political interests, 1965-1972 (Boxes 21 to 25) are reflected in this subseries. Present are letters, scrapbooks, photographs, and press releases regarding this congressional campaigns, Virginians for McCarthy, and other related material. Most of the correspondents are Virginia and national politicians: Henry Howell, Paul H. Douglas, George C. Rawlings, William C. Battle, Francis Pickens Miller, Armistead L. Boothe, Eugene J. McCarthy, William B. Spong, Thomas J. Michie, Jr., George J. Kostel, George S. Aldhizer II, Hale Boggs, and J. Kenneth Robinson. Of particular interest is the "Congressional Campaign-- Miscellaneous Correspondence" folder which includes letters of endorsement on behalf of Murat Williams' 1972 congressional campaign from Wilbur D. Mills (October 17, 1972), Hubert H. Humphrey (October 17 & 27, 1972), and Henry Howell (October 27, 1972). Several letters from these and other political figures may also be found in Subseries A during the period of the 1970s.
Subseries D: Miscellaneous Files
These folders (Boxes 25 to 27) include genealogical material, military service papers, newspaper clippings, photographs, schools papers and grade reports and speeches and writings, 1901-1987. Among these are Williams' birth certificate, marriage license, military identification cards, correspondence and items regarding the publication of Francis Pickens Miller's autobiography, Man From The Valley: Memoirs of a 20th Century Virginian, a photograph of Murat Williams at age three, and an oral history interview of the ambassador which was conducted by Columbia University.
Oversize material, 1931-1970, in the form of diplomas, certificates, and a photographic copy of a Fred Seibel cartoon, "Winds of Change (July 7, 1966)," inscribed for Murat Williams, are listed as items 21 to 31 in the oversize list at the end of this guide.
The collection is arranged into three series: I. Williams Family, II. Lewis Catlett Williams Papers, and III. Murat Willis Williams Papers. Series I is arranged topically and alphabetically by name of individual family members prior to Lewis Catlett Williams. Series II contains his papers; they are filed alphabetically by folder title. Series III contains Ambassador Williams' papers which are arranged alphabetically and chronologically. Oversized materials for Lewis Catlett and Murat Willis Williams are enumerated item by item in a container list appended to this guide.
Each series is preceded by brief biographical sketches of those members of the Williams family for which there are documents present. The contents of the folders are arranged chronologically.
Series I: Williams Family
Series II: Lewis Catlett Williams Papers
Series III: Murat Willis Williams Papers
Woodberry Forest High School Certificates of Disctinction, June 9, 1892

Oversize Box M-18

Civic Sections, Intermediate Examination

Oversize Box M-18

Civic Sections, Final Examination

Oversize Box M-18

English, Intermediate Examination

Oversize Box M-18

French, Intermediate Examination

Oversize Box M-18

French, Final Examination

Oversize Box M-18

Latin, Intermediate Examination

Oversize Box M-18

Latin, Final Examination

Oversize Box M-18

Orthography, Intermediate Examination

Oversize Box M-18

Orthography, Final Examination

Oversize Box M-18

Trigonometry, Intermediate Examination

University of Virginia Certificates and Diplomas

Oversize Box M-18

M.A., Mathematics 1894 June 13

Oversize Box M-18

B.A., German 1895 June 12

Oversize Box M-18

M.A., Latin 1895 June 12

Oversize Box M-18

B.A., Political Economy 1896 June 17

Oversize Box M-18

B.A., English Literature 1897 June 16

Oversize Box M-18

B.A., Moral Philosophy 1897 June 16

Oversize Box M-18

B.A., History n.d.

Oversize Box M-18

Bachelor of Arts Diploma 1897 June 16

Oversize Box M-18

Master of Arts Diploma 1897 June 16

Oversize Box M-18

Appointment commission, Lewis C. Williams, to the Board of Visitors of the University of Virginia 1922 March 13