A Collection in
The Special Collections Department
Accession Number 10853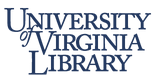 Special Collections Department, University of Virginia Library
Albert and Shirley Small Special Collections Library
University of Virginia
Charlottesville, Virginia 22904-4110
USA
Phone: (434) 243-1776
Fax: (434) 924-4968
Reference Request Form:
https://small.lib.virginia.edu/reference-request/
URL:
http://small.library.virginia.edu/
© 2001 By the Rector and Visitors of the University of Virginia. All rights reserved.
Funding: Web version of the finding aid funded in part by a grant from the National Endowment for the Humanities.
Processed by: Special Collections Department
Repository
Special Collections, University of Virginia Library
Accession number
10853
Title
Nelson and Albemarle Railway Company Papers 1905-1990 (1905-1911)
Physical Characteristics
This collection consists of 103 items.
Language
English
---
Access Restrictions
There are no restrictions.
Use Restrictions
See the University of Virginia Library's use policy.
Preferred Citation
Nelson and Albemarle Railway Company Papers, 1905-1990 (1905-1911), Accession # 10853, Special Collections Dept., University of Virginia Library, Charlottesville, Va.
Acquisition Information
These papers were given to the Library by Mr. Garth G. Groff of Charlottesville, Virginia, on July 19, 1989.
This collection of the business correspondence of the Nelson and Albemarle Railway Company of Schuyler, Virginia, consists of 103 letters, memoranda, and reports, 1905-1911, and 1917, between the general manager, Henry L. Lane and the superintendent, S.H. Purcell. Their correspondence contains injury and accident reports, engine damage reports, requests for passes, work requests, claims against the company, and letters discussing the daily concerns of the company.
Also present is a bound typescript copy of Soapstone Shortlines Alberene Stone and Its Railroads, 1990, by Garth G. Groff, which is a history of the local Nelson and Albemarle Railway Company and the soapstone companies that owned it.
The Nelson and Albemarle Railway Company was incorporated on September 14, 1903, in Virginia, and on June 19, 1905, the company absorbed the Schuyler Railway. The Company ran a main line from Esmont to Rockfish via Schuyler. They also took over operation of the Chesapeake and Ohio's branch, (Warren to Alberene via Esmont) built in 1897-1898 as the Alberene Railroad, to provide service to the valuable soapstone quarries in the area.
According to Poor's Manual of Railroads (1910) the Company operated the following lines: Guthrie to Schuyler (6.87 miles); Gutherie to Esmont (.32 miles); and Schuyler Dam to Rockfish (3.61 miles); they operated under contract with the Cheasapeake and Ohio Railroad the line from Alberene to Esmont (4.98 miles); and had trackage rights from the Southern Railway from Dam # 1 to Rockfish (.55 miles) and from the Virginia Soapstone Company's Schuyler Yard (.49 miles). The Company primarily carried freight but it also had a few passenger cars.
Particular topics in the papers include: a list of stations and sidings (1905 Aug 29); scheduling changes (1907 Jan 7 & 12, Apr 30, Aug 24, and 1911 Jul 31); settlements concerning livestock killed on the tracks (1907 Jan 8; 1911 Jan 14 & 21, and Mar 30); accidents on the railroad (1907 Jan 8; 1910 Jun 1 & 17); a possible agreement with the Southern Railway Company to a joint agency at Rockfish (1907 Jan 11, 25, & 29); a claim against the Electric Construction Company of Virginia (1907 Apr 1 and Sep 9); an incident between the Conductor [C.C. ?] Critzer and William Gay, the brakeman for the Southern Railway Company (1907 May 17); the need for a workman's train for the Virginia Soapstone Companies and the cost of running such a train (1907 Sep 24; 1910 May 27; and 1911 Sep 29); the cost of an engine repair (1910 Mar 19); claims against the company for damage caused by fire (1910 Mar 26, Apr 7, 8, & 14, Jun 1, and Aug 17; and 1911 Feb 7); derailments (1910 Jun 17 & 22; and Dec 8; and 1911 Feb 22); and an Interstate Commerce Commission inspection (1917 Sep 25).
These papers were used by Mr. Groff in his history of the Nelson and Albemarle Railway Company, Soapstone Shortlines Alberene Stone and Its Railroads present in this collection.