A Collection in
The Special Collections Department
Accession Number 10772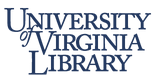 Special Collections Department, University of Virginia Library
Albert and Shirley Small Special Collections Library
University of Virginia
Charlottesville, Virginia 22904-4110
USA
Phone: (434) 243-1776
Fax: (434) 924-4968
Reference Request Form:
https://small.lib.virginia.edu/reference-request/
URL:
http://small.library.virginia.edu/
© 2013 By the Rector and Visitors of the University of Virginia. All rights reserved.
Funding: Web version of the finding aid funded in part by a grant from the National Endowment for the Humanities.
Processed by: Special Collections Department
Repository
Special Collections, University of Virginia Library
Accession number
10772
Title
Rose Greely Architectural Drawings and Papers 1909-1961
Physical Characteristics
There are 1467 items in this collection (3 Holinger boxes and 14 oversize folders, ca. 5 linear feet). Among these items are 657 architectural drawings.
Language
English
---
Access Restrictions
There are no restrictions.
Use Restrictions
See the University of Virginia Library's use policy.
Preferred Citation
Rose Greely Architectural Drawings and Papers, 1909-1961, Accession #10772, Special Collections Dept., University of Virginia Library, Charlottesville, Va.
Processing Information
The Rose Greely Collection was transferred to the Library from the Fiske Kimball Fine Arts Library, University of Virginia, by Jack Robertson, on July 14, 1988.
Rose Greely (1887-1969) was born in Washington, D.C., to the Army officer and Arctic explorer, General Adolphus W. Greely, and Henrietta H.C. Nesmith Greely. She studied a variety of art forms at several institutions, such as the Maryland Agricultural College; the Art Institute of Chicago (interior decorating); metal work in Washington, D.C.; and a year's study of silver repousse work and enamelling on metal in Florence, Italy, before she decided to combine her enthusiasm for design and horticulture in a degree in landscape architecture. She attended the Smith College Graduate School of Architecture and Landscape Architecture for Women in Cambridge, Massachusetts (then known as the Cambridge School of Domestic and Landscape Architecture) under the direction of Henry A. Frost, a professor in the Harvard Architecture School and graduated in [1920?].
Upon graduation, Greely worked for Fletcher Steele, a landscape architect in Boston, and was on the staff of the magazine House Beautiful for a year before returning to Washington, D.C.. There she worked as a draftsman for Horace W. Peaslee, concentrating on landscaping problems.
Greely entered into her own practice in 1925 and worked on many different types of projects, including many Washington homes, the grounds of Army Posts, schools, real estate developments, government housing projects, outdoor theaters, playgrounds, roads, gardens, country estates, New England farms, and a garden in Mexico. Most of the drawings in this collection are of private residences and estates, which are listed by the name of the owner or institution. Greely was also the only woman to work on the Advisory Committee of the Williamsburg, Virginia, Restoration Project. Much of the above information was derived from an article "Rose Greely, L.A." in Home Acres Edition Garden Digest (1941 January).
The first series of this collection consists of the architectural drawings by Rose Greely for various residences, estates, and gardens. For a detailed description of each separate sheet see the inventory in Box 2. Each drawing with a Greely number noted in the folder listing can be located in the inventory under that number. The drawings are also listed alphabetically by the name of the owner or institution in the appendix at the end of the guide. The appendix to the guide lists owner, the drawing's Greely inventory number, and all of the folder numbers containing drawings rendered for that owner. Since the drawings for the same residence may be in different sizes, they may be in as many as three separate folders. Please consult the appendix on pages 16-19 of this guide for a list of all folders containing each individual clients drawings.
The second series contains client files kept by Rose Greely which are chiefly concerned with residences in Washington, D.C., Maryland, Virginia, Vermont, New Mexico, and Georgia. Other files include those for the Garden Club of America, the National Rock Garden in Rock Creek Park, The Madeira School, Greenway, Virginia, Place de la Liberte, Brussels, Belgium, the Potomac Rose Garden, and the Williamsburg, Virginia, Restoration Project. Not all clients whose drawings are present in the collection are represented by a file.
Miscellaneous papers comprise the third series and include: articles and talks by Rose Greely; some biographical information concerning Greely; a client list, notes, and inventory of Rose Greely drawings compiled by the Fiske Kimball Fine Arts Library; the correspondence of Rose Greely; correspondence of the Fiske Kimball Fine Arts Library concerning the Rose Greely Collection; printed matter concerning garden tours; examples of gates, walls, drives, etc.; photographs of the Greely cabin in New Hampshire, Italian Architecture, the Rebsamen estate, Little Rock, Arkansas, and Tudor Place, Washington, D.C.; a thesis by Rose Greely entitled, "Report on a Proposed Cooperative Farm Community" (1920); and a sketchbook belonging to Greely.
CLIENT / GREELY # / FOLDER NUMBERS

Bard / 67 / 6
Barnes / 53 / 13
Bernstein / 9 / 1, 4, 12
Biddle / 62 / 13
Bogan / 36 / 5
Bolton / 55 / 2, 13
Bradford / 32 / 7
Bradley / 66 / 4
Brady / 35 / 12
Bruce / ? / 6, 10
Buchanan / 49 / 1, 4, 13
Burden / 45 / 2, 9
Cafritz / 50 / 1, 13
Child's Playhouse & Garden / ? / 2
Coffey / 72 / 2
Commanding Officers' Quarters / 44 / 5
Connor / 8 / 1, 12
Cosmos Club / 7 / 4, 11
Covington / 21, 33 / 1, 11
Cushman / ? / 8
Decker / 5 / 2
Duer, Beverley / 18 / 4, 12
Duer, Lucie / 12 / 12
Eddy / 14 / 2
Edmonston / 56 / 13
Erwin / 11 / 12
Eustis / 39 / 4, 9
Evermay / ? / 8
Fletcher / 37 / 9
Folger / 52 / 2, 13
Ford / 17 / 1, 12
Gawne / 73 / 5
Gignoux / ? / 8
Gore / 60 / 1, 10
Hahm / 22 / 4, 9
Hale / 38 / 9
Harkness / 69 / 5
Hauge / ? / 1
Hearst / 64 / 5
Herron / ? / 10
"Hillcrest" / ? / 8
Horgan / ? / 8
Iron & Grillwork Examples / ? / 2
Jeffries / ? / 10
Kennedy / 16 / 7
Kienle / 25 / 7, 11
Lanahan / 58 / 5
Lawrence / 24 / 6, 11
Le Clair / 61 / 5
Lodge / 63 / 5
Luttrell / ? / 9
McCormick / 42 / 4, 9
McLean, Mrs. / 68 / 1
McLean, Admiral / 34 / 7
Madeira School / 27 / 12
Magnuson / 26 / 6, 11
Mallon / ? / 10
Mason / 28 / 12
Masonic Memorial Garden / 31 / 7
Montgomery / 3, 20 / 11
Morley / 70 / 13
Morris / 71 / 5
Murray / 54 / 2, 10
Myers / 65 / 11
National Memorial Park / 31 / 12
Parker / 30 / 7, 10
Paull / 23 / 6, 9
Pawley / 1 / 6, 11
Place de la Liberte, Brussels / ? / 5
Potomac Rose Garden / ? / 10
Purdy / 10 / 2, 12
Rebsamen / 19 / 4, 12
Riggs / ? / 2
Rock Creek Park / ? / 9
St. Timothy's School / 48 / 1, 13
Saul / 4 / 11
Schley / 29 / 4, 12
Schwartz / 6 / 7, 11
Shomo / 40 / 5
Simms / 57, 59 / 14
Simpson / ? / 3
Stead / 13 / 2
Strong / 2 / 6, 11
Taylor / ? / 3, 10
Tyssowski / 51 / 4, 13
Vandergrift / 46 / 5, 9
Van Emon / ? / 8
Walker / 15, 41 / 4, 5, 9
Washington Cathedral Garden / ? / 8
Wheeler / 43 / 5
Williams / 47 / 1
Series I: Architectural Drawings
Series III: Miscellaneous Papers