A Collection in
The Special Collections Department
Accession Number 11055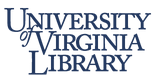 Special Collections Department, University of Virginia Library
Albert and Shirley Small Special Collections Library
University of Virginia
Charlottesville, Virginia 22904-4110
USA
Phone: (434) 243-1776
Fax: (434) 924-4968
Reference Request Form:
https://small.lib.virginia.edu/reference-request/
URL:
http://small.library.virginia.edu/
© 2001 By the Rector and Visitors of the University of Virginia. All rights reserved.
Funding: Web version of the finding aid funded in part by a grant from the National Endowment for the Humanities.
Processed by: Special Collections Department
Repository
Special Collections, University of Virginia Library
Accession number
11055
Title
Peter Kavanagh Papers 1960
Physical Characteristics
There are 7 items in this collection.
Language
English
---
Access Restrictions
There are no restrictions.
Use Restrictions
See the University of Virginia Library's use policy.
Preferred Citation
Peter Kavanagh Papers, 1960, Accession #11055, Special Collections Dept., University of Virginia Library, Charlottesville, Va.
Processing Information
These items were transferred to the Manuscripts Division from the Rare Books Division on August 28, 1992.
John Quinn (1870-1924), a New York lawyer of Irish extraction, was an early patron of artists and writers whose work later became internationally famous. His correspondence was bequeathed to the New York Public Library in typewritten copies with the restriction that while the letters were open to scholars, they could not be copied or published for fifty years, beginning on January 2, 1938.
Kavanagh memorized excerpts from the letters three times a day and then left the reading room to commit them to notebooks. He then set the pages of excerpts in type and printed out over a hundred copies on his home-made printing press, the Peter Kavanagh Hand-Press. Kavanagh was forced by the New York State Supreme Court to destroy 108 of the copies printed; he was allowed to keep two for his own use; nine were given to his friend, Patrick Farrell, who refused to surrender them, and one had been sent to the British Museum in London.
This collection consists of seven items, 1960, five newsclippings, a letter from Peter Kavanagh to Matthew Bruccoli, January 27, 1960, and the printed item "The John Quinn Letters A Pandect," signed by Peter Kavanagh, all pertaining to the controversy over the publication of excerpts from the letters of John Quinn by Peter Kavanagh on the Peter Kavanagh Hand-Press.