A Collection in the
Special Collections Department
Accession number 6074-z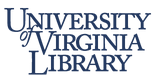 University of Virginia Library
Albert and Shirley Small Special Collections Library
University of Virginia
Charlottesville, Virginia 22904-4110
USA
Phone: (434) 243-1776
Fax: (434) 924-4968
Reference Request Form:
https://small.lib.virginia.edu/reference-request/
URL:
http://small.library.virginia.edu/
© 1997 By the Rector and Visitors of the University of Virginia. All rights reserved.
Funded in part by a grant from the National Endowment for the Humanities.
Processed by: Special Collections Department Staff
Repository
University of Virginia. Library. Special Collections Dept. Alderman Library University of Virginia Charlottesville, Virginia 22903 USA
Collection Number
6074-z
Title
William Faulkner Collection ca. 1942-1944
Extent
32 items
Collector
Location
Language
English
---
Access Restrictions
There are no restrictions on access to the Library's microfilms of the William Faulkner manuscripts in its custody; the microfilm may be consulted by any interested party, and it will be lent through the interlibrary loan system. Materials are constantly added. Long-term loans may be arranged. Use of the microfilm will be restricted to the premises of the borrowing library. No loans will be made to individuals. Researchers should enquire of the Manuscripts Division concerning availability of microfilm of manuscripts that are pertinent to their work. Most of the literary manuscripts in our collections written by Faulkner, both holograph and typescript, have also been published in facsimile in William Faulkner Manuscripts , 25 vols (New York: Garland, 1986-87).
By the terms of the agreement by which the William Faulkner Foundation transferred the original manuscripts to the University, access to the original manuscripts is restricted (to ensure the survival of the physically-delicate originals) to doctoral candidates at the dissertation stage of their programs, and to certain mature scholars and critics. But even these researchers must demonstrate need to see the originals that goes beyond the requirements of most routine research. A doctoral candidate at the dissertation stage, or other qualified researcher who believes that his or her work requires access to the originals must correspond with the Curator of Manuscripts prior to arrival at the Library to obtain permission for access.
No microfilm, electrostatic, or other types of copies may be made of materials written by William Faulkner that are in our William Faulkner Collections. Other materials in the collections may be copied subject to the normal rules of the Library established under the conditions of the Copyright Act. All copying is performed by the Printing Services Department of the University.
Use Restrictions
See the University of Virginia Library's use policy.
Preferred Citation
William Faulkner Collection, Accession 6074-z, Special Collections Department, University of Virginia Library
Acquisition Information
These items were purchased by the Library from Jeffrey H. Marks Rare Books of Rochester, New York , on April 3, 1997 .
Funding Note
Funded in part by a grant from the National Endowment for the Humanities
There are thirty-two items, 1930s(1942-1944), chiefly letters from William Faulkner (1897-1962) while working for Warner Brothers Studio in Burbank, Calfornia , to his wife, Estelle Oldham Franklin Faulkner (1896-1972), and his daughter, Jill Faulkner , in Oxford, Mississippi .
Estelle Faulkner
Estelle Oldham Franklin Faulkner
Howard [Winchester] Hawks
Humphrey Bogart
Jill Faulkner
Malcolm Argyle Franklin
Margaret Cunningham
Sidney [Phil] Moss
Sonja Henie
Vicki Fielden
Victoria (Franklin)
William F. Fielden
William Faulkner
[Dolores] Moran
[Estelle Oldham] Faulkner
[Estelle Oldham] Faulkner
[Hal B.] Wallis
[Howard Winchester] Hawks
[Lauren] Bacall
[Robert] Buckner
Burbank
Burbank, Calfornia
Burbank, California
California
Clark Gable
Kansas City
Memphis
Memphis, Tennessee
Mexico
Mojave desert
Oxford, Mississippi
Oxford, Mississippi
Rochester, New York
San Diego, California
San Francisco
San Pedro
[Howard Winchester] Hawks
William Faulkner , Warner Bros. , Burbank, California , to Jill Faulkner , Oxford, Mississippi

[1942 Aug 3]

Envelope

"Pappy" [ William Faulkner ], Warner Bros. Studio, Burbank, California , to Mrs. William [Estelle Oldham] Faulkner , Oxford, Mississippi .

[1942 Aug 17]

ALS 1 p.

w/env. [concerns an account with Black, mentions persuading "Missy" [ Jill Faulkner ] to not get sick]

"Pappy" [ William Faulkner ], Warner Bros. Studio , Burbank, California , to "Missy" Jill Faulkner , Oxford, Mississippi .

[1942 Aug 31]

ALS 1 p.

w/env. [concerns pictures drawn by Jill Faulkner , inquires to start of school]

William Faulkner , Warner Bros. , Burbank, California , to Jill Faulkner , Oxford, Mississippi .

[1942 Sep 14]

TL 1 p.

w/env. [concerns letters received from family, mentions a particular photograph]

William Faulkner , Warner Bros. Studio , Burbank, California , to Jill Faulkner , Oxford, Mississippi

[1942 Sep 28]

Envelope

William Faulkner , Warner Bros. Studio , Burbank, California , to "Mama and Jill" [Mrs. William [Estelle Oldham] Faulkner ], Oxford, Mississippi .

[1942 Oct 2]

AL 1 p.

w/env. [concerns packages he mailed to the family, including stockings and birthday presents, and mentions the start of school]

William Faulkner , Warner Bros. Studio , Burbank, California , to "Mamma" [Mrs. William [Estelle Oldham] Faulkner ], Oxford, Mississippi .

[1942 Oct 19]

AL 1 p.

w/env. [concerns household finances and the furnace system, requests more preserves]

"Pappy" [ William Faulkner ], Warner Bros. , Burbank, California , to Mrs. William [Estelle Oldham] Faulkner , Oxford, Mississippi .

[1942 Nov 6]

TLS 1 p.

w/env. [concerns household finances, in particular a suit of Estelle's; discusses his own salary at Warner Brothers Studio and his raise being turned down by "Warner himself" supposedly due to the salary freezing laws although Faulkner guesses that "I belong to the wrong race, my birth certificate belying my face..." ; refers to farm business]

"Pappy" [ William Faulkner ], U. S. Grant Hotel , San Diego, California , to "Missy" [ Jill Faulkner ], Oxford, Mississippi .

[1942 Nov 14]

ALS 1 p.

w/env. [mentions his trip there to see a big bomber-plane factory]

William Faulkner , Warner Bros. Studio , Burbank, California , to Mrs. William [Estelle Oldham] Faulkner , Oxford, Mississippi .

[1942 Nov 16]

TL 1 p.

w/env. [advises on the feeding and killing of a hog; hopes to find a doll, Sonja Henie style, with the help of Mrs. [Robert] Buckner ; discusses plans for Christmas presents for family and household and farm staff]

"Pappy" [ William Faulkner ], Warner Bros. , Burbank, California , to Mrs. William [Estelle Oldham] Faulkner , Oxford, Mississippi .

[1942 Nov 21]

TL 1 p.

w/env. [refers to receiving permission to leave from December 12th until January 12th; writes that Mrs. Buckner is having the Sonja Henie doll mailed; mentions the work on his teeth; wishes to discuss the possibility of the family coming to California following Christmas; describes Burbank during wartime --no lights in windows after dark, police and air raid wardens patrolling all night, barrage balloons and search lights...]

"Pappy" [ William Faulkner ], Warner Bros. Studio , Burbank, California , to "Mamma and Jill" [Mrs. William [Estelle Oldham] Faulkner ], Oxford, Mississippi .

[1942 Nov 29]

TLS 1 p.

w/env. [discusses having his new teeth; mentions the approximately thirty days leave and plans to do some work at home and draw pay; discusses plans for his departure and arrival in Memphis by airplane and alternative plans if the army takes his seat]

"Pappy" [ William Faulkner ], Warner Bros. Studio , Burbank, California , to "Missy" [ Jill Faulkner ], Oxford, Mississippi .

[1943 July 11]

ALS 1 p.

w/env. [writes about plans to go the mountains fishing with [Howard Winchester] Hawks ]

"Billy" to Mrs. William [Estelle Oldham] Faulkner

1943 Aug 21

Telegram

[hopes to reach Memphis, Tennessee by Sunday morning]

"Pappy" [ William Faulkner ], Warner Bros. , Burbank, California , to Mrs. William [Estelle Oldham] Faulkner .

[1944 Feb 17]

TLS 1 p.

w/env. [mentions his financial situation, hunting for a place to live for him and his family, and currently living with the [Albert] [Isaac] B[ezzerides] family ; provides support over her disappointment in not finding a place for them to live]

"Pappy" [ William Faulkner ], Burbank, California , to "Big and Little Miss" [Mrs. William [Estelle Oldham] Faulkner , Oxford, Mississippi .

[1944 Feb 21]

TLS 2 p. on 2 l.

w/env. [describes previous afternoon visiting house agents; train full of Navy men and their wives bound for San Pedro and San Francisco in preparation for a big offensive in the Pacific; mentions the impact on the housing situation; mentions living at the Bezzerides family house and that he hopes to hear about a room in a private home closer to town; has work on two pictures, one for the head Warner man, [Hal B.] Wallis (1899-), and one for Howard [Winchester] Hawks ]

"Pappy" [ William Faulkner ], Burbank, California , to "Missy" [ Jill Faulkner ], Oxford, Mississippi .

[1944 Feb 28]

TLS 1 p.

w/env. [writes that he helped set fence posts at the Bezzerides; mentions that he met two actresses, [Lauren] Bacall (1924-) and [Dolores] Moran , and the man in the picture [ To Have and Have Not ], Humphrey Bogart (1899-1957)]

"Pappy" [ William Faulkner ], Warner Bros. , Burbank, California , to "Missy" [ Jill Faulkner ], Oxford, Mississippi .

[1944 Mar 15]

TL 1 p.

w/env. [mentions having lunch in th commissary with [Howard Winchester] Hawks and a Colonel and Mrs. Price, southerners in the Air Force ; supports Jill Faulkner in her school work and piano lessons]

"Pappy" [ William Faulkner ], Warner Bros. , Burbank, California , to "Misses" [Mrs. William [Estelle Oldham] Faulkner ], Oxford, Mississippi .

[1944 Mar 27]

TL 1 p.

w/env. [wants them to come to California at the end of May; mentions Missouri Pacific refunding two tickets; advises on making arrangements for the farm and making plans with Boojack and Prince; mentions finding only one available place to live and it not being very desirable]

"Pappy" [ William Faulkner ], Warner Bros. , Burbank, California , to "Dear Ladies" [Mrs. William [Estelle Oldham] Faulkner , Oxford, Mississippi .

[1944 Apr 24]

TLS 3 p. on 3 l.

w/env. [Saturday --writes that he is discouraged over finding a house or apartment due to certain OPA rules as explained by Sidney [Phil] Moss (1917-); says that he will try to find a dude ranch within a six-hour bus ride for Estelle Faulkner and Jill Faulkner to stay for a month; explains his difficult living and working conditions and financial situation.

Sunday --writes that he is finishing the picture this week and that [Howard Winchester] Hawks has another idea; wishes to make plans to go home to Rowanoak by next September; still plans on looking into the dude ranch.

Monday --explains the living arrangements with the Bezzeride family and wants to find his own place before their visit; finishing the picture soon; still looking for the wedding ring]

"Pappy" [ William Faulkner , Burbank, California ], to "Missy" [ Jill Faulkner , Oxford, Mississippi ].

[1944 Sep 18-24?]

ALS 1 p.

[writes that he went dove hunting in Mexico with [Howard Winchester] Hawks and Clark Gable (1901-1960); mentions that he is going to see her horse Lady. Written on the verso of a TLS, September 15, 1944, from Mista Bezzerides to "Jilly."]

William Faulkner , Warner Bros. , Burbank, California , to Jill Faulkner , Oxford, Mississippi

[1944 Sep 27]

Envelope

"Pappy" [ William Faulkner ], Burbank, California , to "Big Miss" [Mrs. William [Estelle Oldham] Faulkner , Oxford, Mississippi .

[1944 Oct 6]

TLS 1 p.

w/env. [gives encouragement and tries to persuade her not to worry; discusses Missy's [ Jill Faulkner 's ] horse Lady and plans to send her home when possible; plans to visit home for awhile when [Howard Winchester] Hawks is through with him]

"Pappy" [ William Faulkner ], Warner Bros. , Burbank, California , to "Missy" [ Jill Faulkner ], Oxford, Mississippi .

[1944 Oct 9]

TLS 1 p.

w/env. [advises her on horse riding and finding a good horse in due time; mentions that he hopes to get Lady home; refers to Estelle Faulkner being troubled about "Buddy" [ Malcolm Argyle Franklin ]; asks her to stop worrying about not having a good horse until he gets home; mentions training Lady in a jumping chute]

[ William Faulkner ] to "Missy" [ Jill Faulkner ].

[post 1944 Oct 9?]

TL 1 p.

[mentions her horse Lady and making arrangements with Mr. Ross to rent a horse for Jill; relates his evening activities of cooking and visiting the golf course during a tournament]

"Pappy" [ William Faulkner ], Warner Bros. , Burbank, California , to Mrs. William [Estelle Oldham] Faulkner , Oxford, Mississippi .

[1944 Oct 31]

TLS 1 p.

w/env. [concerns the death of a Mr. Crafton on Sunday morning and the services that day; hopes to have Lady home next year]

"Pappy" [ William Faulkner ], Warner Bros. , Burbank, California , to Mrs. William [Estelle Oldham] Faulkner , Oxford, Mississippi .

[1944 Nov 13]

TLS 1 p.

w/env.[mentions writing a script while finishing with [Howard Winchester] Hawks ; plans to leave by the 10th of December and arrive in Memphis on the 18th and hopes to meet Estelle and Jill there for some shopping; writes how he worked on an extra outside script for Hawks and on Sundays and nights on a new studio job for extra money; mentions looking forward to Boojack's meals as he is "usually pleased at table, but Faulkner is the worst damn cook I ever ate behind."]

"Pappy" [ William Faulkner ], Warner Bros. , Burbank, California , to "Missy" [ Jill Faulkner ], Oxford, Mississippi .

[1944 Dec 8]

TLS 2 p. on 2 l.

w/env. [mentions her horse Lady being fine and Margaret Cunningham and Mrs. Bezzerides wanting to ride her; discusses breeding Lady to Rah by mid-January and making arrangements to get Lady home by the spring so she can have her goal at Rowan Oak ; writes that he has reservations for Kansas City and is trying to get them all the way to Memphis ; jests about Lady's becoming more thoroughbred and sends kiss from same ]

Vicki Fielden [daughter of Victoria (Franklin) and William F. Fielden ] and to "Pappy" [ William Faulkner ].

n.d.

ALS 1 p.

[appreciates the necklace]
William Faulkner , standing by a huge cactus plant. " Mojave desert " written in blue ink at top in William Faulkner 's hand; "Billy" written in black ink at bottom in Estelle Faulkner 's hand.

1930s

Photograph

Hollywood Golf Course score cards

[1944 Fall]

2 items