A Collection in the
Special Collections Department
Accession number 8003-c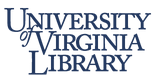 University of Virginia Library
Albert and Shirley Small Special Collections Library
University of Virginia
Charlottesville, Virginia 22904-4110
USA
Phone: (434) 243-1776
Fax: (434) 924-4968
Reference Request Form:
https://small.lib.virginia.edu/reference-request/
URL:
http://small.library.virginia.edu/
© 1997 By the Rector and Visitors of the University of Virginia. All rights reserved.
Funded in part by a grant from the National Endowment for the Humanities.
Processed by: Special Collections Department Staff
Repository
University of Virginia. Library. Special Collections Dept. Alderman Library University of Virginia Charlottesville, Virginia 22903 USA
Collection Number
8003-c
Title
Sarah-Patton Boyle Papers, ca. 1938-1988
Extent
500 items
Collector
Location
Language
English
---
Access Restrictions
Collection is open to research.
Use Restrictions
See the University of Virginia Library's use policy.
Preferred Citation
Sarah-Patton Boyle Papers, Accession 8003-c, Special Collections Department, University of Virginia Library
Acquisition Information
Gift, 1994 April 21
Funding Note
Funded in part by a grant from the National Endowment for the Humanities
Alan Paton
Carl Van Vechten
Chad Walsh
Coretta Scott King
Harry L. Golden
J. Waties Waring
J[oseph] C[hamberlain] Furnas
James Baldwin
James Albert Pike
James McBride Dabbs
James R. Stokely
John Fitzgerald Kennedy
Lillian E. Smith
Lyndon Baines Johnson
Martin Luther King, Jr.
Patton Boyle
Pauli Murray
Pearl S. Buck
Roy Wilkins
Sarah-Patton Boyle
Thomas F. Pettigrew
Thurgood Marshall
Wilma Dykeman Stokely
Correspondence re The Desegregated Heart

1962-1963

[Walter Russell Bowie; Will D. Campbell; P. D. East; Duncan M. Gray, Jr.; Paul Green; G. A. Miller, including a poem tribute, "The Golden Woman," to Sarah-Patton Boyle; Thomas F. Pettigrew; Amanda L. Thomas; Suzanne E. Trusse; Arthur E. Walmsley; Chad Walsh; Cynthia (Mrs. Theodore O. Wedel); David C. Wilson, M.D.]

Correspondence: A-G

1955-1962

[C. Rankin Barnes; Hodding Carter; Kenneth B. Clark; Allen Cleaton; James C. Evans; Dorothy B. Ferebee; Betty Furness; Johan Gultung]

Correspondence: H-W

1951-1968

[Grace Halsell; Eleanor Humes (Mrs. James L.) Haney; John E. Hines/Frederick J. Warnecke; Docia B. Johnson; Earl M. Johnson; Ben Johnston; Janet Johnston; Clarence Jordan; Col. Muse; A. Philip Randolph (second page only); Mrs. W. L. Ransome; Laurens van der Post; John W. Whetzel]

Correspondence: Miscellaneous (copies)

1953-1968

James Baldwin (1924-1987)

1962-1965

[1963 May 20--typed thank you letter to Sarah-Patton Boyle; articles, ticket information, and playbill, 1964, for Blues for Mister Charlie ; doodling by James Baldwin; 1962-1965--letters (carbons), Sarah-Patton Boyle to JB--complimentary and heartfelt letter, comments on Blues for Mister Charlie ]

Pearl S. Buck (1892-1973)

1958

[1958 Mar 26--letter to Sarah-Patton Boyle re Welcome House, Inc., an adoption agency, especially for children of mixed Asian-American parentage; 1958 Apr 5--letter to Sarah-Patton Boyle about her concerns for sending children into the South where they will meet so much prejudice; 1958 Mar 29--letter (carbon) to Sarah-Patton Boyle re Welcome House, Inc. and the problems of placing Negro-Asian children]

James McBride Dabbs (1896-1970)

1957-1973

[president of The Southern Regional Council--biographical information; TMs, "Why I, As a Christian Layman, Believe in Desegregation" by Dabbs; letters contain discussions on integration, the South, Southern liberalism, religion, and related topics; the Southern Regional Council; Thurgood Marshall and Martin Luther King (1957 Apr 19); Fund for the Republic (1957 Apr 19; May 19); The Desegregated Heart (1962 Oct 21, 1964 Jun 3); comments on the writings of Willa Cather, Ben Robertson, and a South Carolinian (1964 Jun 3); organization of Dabbs papers (1971-1973); pamphlet, "A Mike Wallace Interview with James McBride Dabbs"]

J[oseph] C[hamberlain] Furnas (1905- )

1956-1962

[letters re Good-bye to Uncle Tom by JCF; article, "Southerners Will Like Integration," by Sarah-Patton Boyle]

Harry L. Golden (1902-1981)

1958-1965

[editor of The Carolina Israelite --letters re "minorities," integration, the South and Southerners, and related topics; Mr. Kennedy and the Negroes by HLG (1963 Oct 9 & 10, 1964 May 24); the Human Relations Council (1963 Jul 30 and Oct 6, 1965 Feb 16); For Human Beings Only by Sarah-Patton Boyle (1963 Oct 6); Sarah-Patton Boyle's thoughts on the South and the idea of brotherhood (1963 Oct 10); letters from Ruth Haefner mention a speech by [William] Stringfellow and Martin Luther King being in jail over Easter (1963 Apr 13) and news of the year mentioning Martin Luther King, Harry Golden, Roy Wilkins, and others (1965 Dec)]

Lyndon Baines Johnson (1908-1973)

1961

[1961 Oct 16--Peace Corps, Washington, D. C., to Sarah-Patton, concerning the regional Peace Corps conferences scheduled across the nation, and inviting Boyle to attend]

John Fitzgerald Kennedy (1917-1963)

1961

[White House embossed card sent in answer to congratulations and comments on JFK's inaugural speech]

Martin Luther King, Jr. (1929-1968) and Coretta Scott King (1927- )

1956-1972

[1956-1957--articles re Martin Luther King, Jr. and the bus boycott; 1958-1972--Christmas cards and photograph cards; 1960 Jan 16--article re King's speech and prayer pilgrimmage in Richmond, containing a photograph of Martin Luther King, Jr. and Sarah-Patton Boyle; 1962 Aug 22--letter to Sarah-Patton Boyle acknowledging her moral support and commenting on the situation in Albany, Georgia; 1963 Feb, 1964 Dec--mimeographed letters to friends and supporters of the Southern Christian Leadership Conference; 1964 Apr 6--letter to Sarah-Patton Boyle encouraging her active participation in demonstrations, suggesting that she go into areas at the invitation of the local sponsoring group, and commenting on the work of the nonviolent army and the Southern Christian Leadership Conference; 1964 Apr 30--letter to Sarah-Patton Boyle on the work of the SCLC; 1964 Sep 23--letter from Dorothy F. Cotton, Citizenship Education Program, to Sarah-Patton Boyle thanking her for helping in the struggle for freedom in St. Augustine, with notes by Boyle on the experience; 1966 Sep 1--Coretta Scott King to Sarah-Patton Boyle concerning Boyle's participation in the Jackson march and the Freedom Movement; 1967 Jul 29--Coretta Scott King to Sarah-Patton Boyle inviting her to the tenth Annual Convention of the Southern Christian Leadership Conference in Atlanta, Georgia, with the theme "Where Do We Go From Here?"; 1967 Nov 28--Coretta Scott King to Sarah-Patton Boyle concerning the enclosed statement on the Jeannette Rankin Brigade; 1968 May--Open Letter to the Women of America from CSK seeking support for the Welfare Mothers March on Mothers Day, May 12; 1957-1967--letters (carbons) from Sarah-Patton Boyle to Martin Luther King, Jr. and CSK]

Thurgood Marshall (1908-1993)

1958

[Director-Counsel, N.A.A.C.P. Legal Defense and Educational Fund, Inc.--letter to Sarah-Patton Boyle concerning the decision in the case where "the N.A.A.C.P. and this organization filed separate suits challenging five statutes passed by the General Assembly of Virginia which would make illegal practically all of their work in that state]

Pauli Murray (1910-1985)

1961-1966

[Articles, "On Teaching Constitutional Law in Ghana," Yale Law Report , Fall 1961, and "Letter to the Editor" on A. Philip Randolph and the National Press Club, August 23, 1964; 1963 Aug 19--six-page letter to Sarah-Patton Boyle concerning The Desegregated Heart and Sarah-Patton Boyle herself, and commenting on the "decades of our respective activity on the 'racial front''' and on "the discovery that we have been traveling along parallel roads without knowing one another," interspersed with discussions of the parallels; 1966 Feb 7--Excerpts from the Court's Opinion on Gardenia White, et al and the United States of America vs. members of the Jury Commission of Lownes County, Alabama]

Alan Paton (1903-1988)

1956-1960

[letters discuss the beliefs and activities of both Alan Paton and Sarah-Patton Boyle, including loving one's enemies]

Thomas F. Pettigrew (1931- )

1962-1964

[letters discuss [ The Desegregated Heart ], both of their efforts in civil rights and their recent books, A Profile of the Negro American and For Human Beings Only ]

James Albert Pike (1913-1969)

1957-1962

[letters discuss an invitation to Pike to speak to the Charlottesville chapter of the Virginia Council on Human Relations and his reasons for declining (1957); Pike's leadership in the Church (1962)]

Lillian E. Smith (1897-1966)

1951-1962

[1951 Sep 9--letter (carbon) to Lillian E. Smith commenting on Smith's Killers of the Dream , and discussing her background and actions and liberalism; 1952 Jul 14--letter, Paula Snelling for LES to Sarah-Patton Boyle, explaining Smith's inability to write at this time, and relaying Smith's praises of Boyle; 1952 Sep 14--letter (carbon) to PS seeking assistance for an article on the South and its readiness for nonsegregation; 1952 Sep 16--letter to Sarah-Patton Boyle offering assistance on the article and the use of herself as an example of someone who has worked openly against segregation for thirteen years, commenting on the Waties Waring case and offering quotes on her view of successfully helping 'race relations' by working harmoniously with your community; 1952 Oct 1--letter (carbon) to LES acknowledging the necessity of working at other community activities in addition to race relations, and discussing statistics in an unofficial poll on nonsegregation; 1952 Oct 3--lengthy discourse on a disagreement concerning segregation with Virginius Dabney, editor of the Richmond Times-Dispatch , discussion of editors' roles in the promotion of race relations and the use of "fresh words, fresh phrases" in speeches and letters in favor of non-segregation, community work; 1952 Oct 28--letter (carbon) to LES discussing Smith's point that "choice of words" may make a difference, her belief that people basically want "to find the joys of human warmth and love," the letters to the editor campaign, her work with Negroes more than whites these days, and the hostility of whites in Georgia, and inquiring about the "1,000 Southern women"; 1952 Dec 18--letter (carbon) to LES inquiring about the "3,000 Southern women," further discussion on Smith's ideas of "cleansing certain words, like segregation, by giving them other racial connotations and by cleansing certain emotional areas...," thoughts on Strange Fruit; 1955 Feb 3--letter (carbon) to LES mentioning her article, "Southerners Will Like Integration" in The Saturday Evening Post ; 1962 Apr 29--letter (carbon) to LES sending heartfelt praise for Smith and asking her, if feasible, to read the galley proofs of The Desegregated Heart ; 1962 Aug 14--letter to Sarah-Patton Boyle praising Boyle's The Desegregated Heart and giving her thoughts on the importance of the book, discussing the likenesses and differences in their experiences, including a discussion of Smith's family background and her childhood, and offering the use of parts of her letter to quote; 1962 Aug 14--letter to William Morrow Company (copy) praising Boyle's The Desegregated Heart and offering her words as assistance in promoting the book; 1962 Aug 25--letter (carbon) to LES thanking her for her "heart-warming comments" about The Desegregated Heart, discussing further writings of both Smith and herself, including Smith's own biography]

Southern Christian Leadership Conference

1956-1965

[letters discuss Boyle being a contributor to the Newsletter and Martin Luther King's new book, Strength to Love ; articles, "Facing the Challenge of a New Age" by Martin Luther King and "The Right Way is Not a Moderate Way" by Lillian Smith in the February 1947 issues of Fellowship ; printed material--annual report 1962-1963 for SCLC; broadside, September 1963, for the Seventh Annual Convention of the SCLC; brochure for the Alabama Christian Movement for Human Rights; brochure, "This is the SCLC"; and, newspaper articles, 1956-1958, on Martin Luther King]

Southern Christian Leadership Conference Newsletter

1962-1964

James R. Stokely (1913-1977) and Wilma Dykeman Stokely

1956-1961

[1956 Sep 19--letter from WDS to Sarah-Patton Boyle commenting on events in Charlottesville concerning Boyle and the "charred cross", the situation in Clinton, Tennessee involving [ ] Kasper and the court hearings; 1956 Oct 12--letter (carbon) to Wilma Dykeman Stokely mentioning her article, "Segregation, Surprises and Theology" in The Nation ; 1956 Nov 25--letter from WDS to Sarah-Patton Boyle mentioning Boyle's articles and her recent one, "Spit in the Devil's Eye "in The Nation and the change of its title, and seeing the Schroetters [ ? and Hilda?] from the University of Virginia; 1956 Dec--Christmas card; 1957 Jan 4--letter (carbon) to the Stokelys mentioning their article on Clinton [Tennesee] in The Nation , the ruling of the appeal court upholding Judge Paul, P. D. East of Petal, Mississippi and his editorials; 1957 Nov 20--letter (carbon) to the Stokelys praising their book as "worthwhile" and having "captured the South and bound it" and mentioning Boyle's speaking in Knoxville, Tennessee; 1961 Jan 30--JRS to Sarah-Patton Boyle encouraging Boyle in her endeavors working on her book [ The Desegregated Heart ] and suggesting a publisher, Maxewll Geismar, who is interested in Southern writers]

Carl Van Vechten (1880-1964)

1944-1955

[1955 Feb 20--letter to Sarah-Patton Boyle commenting on her article in the Saturday Evening Post as being "so logical, so calm, and so FAIR" and the differences in the North and South; 1955 Feb 23--letter (carbon) to Carl Van Vechten discussing reactions to her article in the Saturday Evening Post , citing a letter from Gregory Swanson, the first Negro student at the University of Virginia; discussing her efforts in promoting integration, giving some examples of reactions from whites and from Negroes which she deems "strictly confidential"; and, commenting that her agent has discouraged her from writing a book on integration at this time; 1955 Feb 26--letter to Sarah-Patton Boyle commenting on the controversy involving the Negro Press and Nigger Heaven by Van Vechten and encouraging her to write a book on integration; mentioning various negroes--James Weldon Johnson, Ralph Bunche, Marian Anderson, Leontyne Price, Mattiwilda Dobbs, and William Warfield- -who are "thoroughly emancipated persons who do not even have to consider the perplexities of being born 'colored' "; mentioning Lillian E. Smith, Gertrude Stein, James Branch Cabell, and Ellen Glasgow; 1955 Mar 12--letter (carbon) to Carl Van Vechten acknowledging his work towards integration and feeling somewhat negative over the opposition to her work to promote race relations; 1955 Mar 24--letter to Sarah-Patton Boyle offering words of comfort and giving advice concerning her efforts, writing that for each individual he meets: "I regard each single one on a PERSONAL basis and do not regard races as a whole"; 1955 Mar 25--letter to Sarah-Patton Boyle sending material useful in relation to 'educating' others; 1955 Jun 18--letter (carbon) to Carl Van Vechten thanking him for the 'educational' material; discussing her use of attacks as an excuse to address the public and the struggle in the South as being more of a class war than a race war; printed--articles, 1944 and n.d., re Carl Van Vechten; reprint of "The Van Vechten Revolution," 1950, by George S. Schuyler; speech, "Ethel Waters," by Carl Van Vechten delivered at the dinner given Waters by the Harlem Business Women on October 29, 1950]

Chad Walsh (1914-1991)

1938, 1951-1958

[ Virginia Verse , edited by Chad Walsh, February -June 1938 issues and clippings about the little book; and, a copy of Life's Worth Living ; 1951 Aug 10--letter (carbon) to CW commenting on his sermons, Virginia Verse , artists and their work; discussing the race problem, quoting Lillian Smith and encouraging participation in solving the related problems; 1952 Mar 13--letter (carbon) to CW commenting on articles and addresses on the race situation; 1952 Apr 24--letter from CW to Editor of Cavalier Daily praising the editorial "Prejudice's Walls Crumble" and commenting on the University of Virginia's former lack of discussion of segregation; 1953 Jan 2--letter (carbon) to CW discussing her feelings about writing a book, and mentioning an article, the RSV Bible, and Walsh's future works of creation; 1955 Jul 17--letter (carbon) to Rev. Roland J. Brown discussing his prayer to pray for one's enemies; 1958 Mar 2-- letter (carbon) to CW discussing his activities and achievements, including his book, and answering at length his question "What's wrong with our presentation of religion to young people today?" She mentions her upcoming visit to Koinonia Community and the current status of her relationship with her husband]

J. Waties Waring (1880-1968)

1953-1955

[1955 Apr 12--letter to Sarah-Patton Boyle concerning their work in anti-segregation and the place of the white supporter among both whites and blacks, and commenting on the arguments in the Supreme Court and recent decisions on anti-segregation; 1955 Aug 16--letter to Sarah-Patton Boyle encouraging and advising her on her efforts in promoting racial understanding and integration, and discussing the rewards and hardships of such a stand; 1955 Aug 18--letter (carbon) to JWW discussing her own feelings and principles toward working toward racial understanding and integration]

Roy Wilkins (1901-1981)

1955, 1963

[1955 Mar 30--letter to RW, administrator of the N. A. A. C. P. discussing the difficulties of whites fighting for integration in regard to the National Association for the Advancement of Colored People; 1955 Apr 5--letter to Sarah-Patton Boyle commenting on her letter of March 30 and acknowledging her sincerity; stating his theories that Negroes do not trust white people and that the segregated pattern of life has taken its toll on both Negroes and whites; and, inviting further discussion on methods of locating and interviewing supportive whites; 1955 Apr 15--letter (carbon) to RW praising his attitude and understanding and commenting on integration; 1955 Jun 15--letter (carbon) to RW discussing her theory on educating white southerners on the evils of segregation, saying that it may be more effective if conducted by Negroes so that it is first-hand information; 1963 Feb 27--letter to Sarah-Patton Boyle inviting her to accept a citation presented annually by the National Association for the Advancement of Colored People on May 19th at the Freedom Fund Dinner]
Freedom Marches

1957, 1963

[program and pennant for the Prayer Pilgrimage for Freedom, May 17, 1957; bus ticket, freedom certificate, letter to participants, a portfolio, and a souvenir edition of AFRO Magazine for the March on Washington, August 28, 1963]

Honorary Certificates presented to Sarah-Patton Boyle

1956-1965

[Virginia Voters League (September 23, 1956); Staunton Chapter of the National Association for the Advancement of Colored People (May 12, 1957); National Newspaper Publishers Association (March 17, 1958); National Association for the Advancement of Colored People (February 8, 1960 and May 19, 1963); Committee of 100 Women (April 21, 1963); Lane Bryant Annual Awards Citation (1964); Chicago Commitee of One Hundred]

Photographs of Sarah-Patton Boyle ; Photograph of Patton Boyle , age 13

1962-1964, 1966

[Betty Furness program, with Erskine Caldwell, October 31, 1962; National Association for the Advancement of Colored People Freedom Fund Dinner, with Bishop Spottswood, May 19, 1963; National Association for the Advancement of Colored People Freedom Fund Dinner, with Senator Leroy Johnson, May 19, 1963; Illustration for "the Price of Brotherhood" in Ebony , with Eugene Williams, September 1964; Illustration for "the Price of Brotherhood" in Ebony , Patton Boyle, age 13, September 1964]

Writings of Sarah-Patton Boyle , and related

1951-1965

["Ten Tips to Tactful Talkers" (1951); "Fear of Integration," Interracial Review (February 1958); "The Fifth Freedom," speech at Prayer Pilgrimage, Richmond, Virginia (January 1, 1959); Human Relations Workshop speech (November 19, 1959); and, miscellaneous]