A Collection in the
Clifton Waller Barrett Library of American Literature
Accession number 8984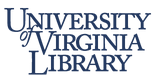 University of Virginia Library
Albert and Shirley Small Special Collections Library
University of Virginia
Charlottesville, Virginia 22904-4110
USA
Phone: (434) 243-1776
Fax: (434) 924-4968
Reference Request Form:
https://small.lib.virginia.edu/reference-request/
URL:
http://small.library.virginia.edu/
© 1997 By the Rector and Visitors of the University of Virginia. All rights reserved.
Funded in part by a grant from the National Endowment for the Humanities.
Processed by: Special Collections Department Staff
Repository
University of Virginia. Library. Special Collections Dept. Alderman Library University of Virginia Charlottesville, Virginia 22903 USA
Collection Number
8984
Title
Henry Augustus Shute Collection 1927-1929
Extent
5 items
Creator
Location
Language
English
---
Access Restrictions
Collection is open to research.
Use Restrictions
See the University of Virginia Library's use policy.
Preferred Citation
Henry Augustus Shute Collection, Accession 8984, Special Collections Department, University of Virginia Library
Acquisition Information
Purchase 1968 Sep 6
Funding Note
Funded in part by a grant from the National Endowment for the Humanities
G. M. Brackett
Henry A. Shute
Henry Augustus Shute
John Augustus Brown
John P. Brown
Richard Brunsley Sheridan
W. Notman
Henry Augustus Shute to John P. Brown

1927 Sep 7

ALS, 1 p.

[Includes autograph note; mentions that John Augustus Brown , Brown's father, was his friend at Harvard ; gives 2 addresses where they lived together; signed Henry A. Shute , "Plupy."]

Henry Augustus Shute to Miss G. M. Brackett

1929 Jan 29

ALS, 2 p. w/env

[Declines invitations to be a "patroness" for a Fitney Players Performance; says he would look very badly in a low-neck dress, silk stockings, not to mentions that fact that satin slippers are not available in a size 10; says he is disinclined to buy cosmetics, to have his hair permanently waved, etc.; wonders if Brackett had Mrs. Shute in mind.]
Picture Postcard of Henry Augustus Shute as a young man

n. d.

Photograph

Henry Augustus Shute as a young man, by W. Notman

n. d.

Photograph
For the Fitney Players , A Trip to Scarborough by Richard Brunsley Sheridan

n. d.

Playbill

[Includes The Dragon by Lady Gregory on verso.]