A Collection in the
Clifton Waller Barrett Library of American Literature
Accession number 7135-a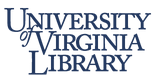 University of Virginia Library
Albert and Shirley Small Special Collections Library
University of Virginia
Charlottesville, Virginia 22904-4110
USA
Phone: (434) 243-1776
Fax: (434) 924-4968
Reference Request Form:
https://small.lib.virginia.edu/reference-request/
URL:
http://small.library.virginia.edu/
© 1997 By the Rector and Visitors of the University of Virginia. All rights reserved.
Funded in part by a grant from the National Endowment for the Humanities.
Processed by: Margret Groschel
Repository
University of Virginia. Library. Special Collections Dept. Alderman Library University of Virginia Charlottesville, Virginia 22903 USA
Collection Number
7135-a
Title
Richard Watson Gilder Collection
Extent
50 items
Creator
Location
Language
English
---
Access Restrictions
Collection is open to research.
Use Restrictions
See the University of Virginia Library's use policy.
Preferred Citation
Richard Watson Gilder Collection, Accession 7135-a, Special Collections Department, University of Virginia Library
Acquisition Informaiton
Deposit 22 Jul 1964
Funding Note
Funded in part by a grant from the National Endowment for the Humanities
Abraham Lincoln
Amelie Rives Troubetzkoy
Atwood R. Martin
Bertha Reunkle
Bret Hart
Bronson [Crocker] Howard
Caesar
Charles F. Chichester
Charles George Douglas Roberts
Charles deKay
Clarence Clough Buel
Cyrus Townsend Brady
Elizabeth Stuart Phelps Ward
Elizabeth Stuart Phelps] Ward
Epes Sargent
Fanny Heaslip Lea
Florence Nightingale Levy
Frances Hodgson Burnett
George Madden Martin
George Washington Cable
Herbert Dickinson Ward
Hjalmar Hjorth Boyesen
Hjalmar Hjorth Boyesen
John Fletcher Hurst
Laurence Alma-Tadema
Lewis Frank Tooker
Mary Austin
Peter Cooper
Richard Watson Gilder
Richard Watson Gilder
Robert Bridges
Robert Underwood Johnson
Robert Underwood] Johnson
Samuel Reynolds Hole
Thomas Bailey Aldrich
William Hayes Ward
William Webster Ellsworth
[Albrecht] Durer
[George Henry] Sargent
[Henry Cabot] Lodge
[John] Burroughs
Bordertown, New Jersey
Boston
California
Canada
Cape May, New Jersey
Castle Hill, Virginia
East Gloucester, Massachusetts
England
Japan
Lee, Massachusetts
London, England
Louisville, Kentucky
Massachusetts
Moscow
New Orleans
New York
Russia
San Francisco
Tyringham, Massachusetts
Washington, D. C.
Poem, " On the Life-Mask of Abraham Lincoln"

1907 Nov 16

AMsS, 1 p.

Poem, " The Christ-Child"

n. d.

AMs, 1 p.

Poem, " A Letter to John Burroughs"

n. d.

AMsS, 11 p.

[Includes an initialed note by Gilder stating that the poem was later called " The Building of the Chimney"; begins, "My chimney is builded . . ."]

Poem, " On a Portrait of Servetus"

n. d.

AMsS, 1 p.

Poem, " The Singing River"

n. d.

AMsS, 1 p.

[Includes note on top of page, "This is the original for Mrs. [Aldrich]."]

Poem, " Two Optimists"

n. d.

AMs, 2 p.

Essay, " American Sentiment Concerning Russia and Japan"

n. d.

AMs, 18 p.

Editorial, " The Christmas Century"

n. d.

AMs, 5 p.

Editorial, " A Law-Regarding Race"

n. d.

AMs, 2 p.

Essay, " The Only Literary Success Worth Having"

n. d.

AMs, 4 p.

Essay, " A Test of Character"

n. d.

AMs, 3 p.

Editorial, " Ten Thousand Manuscripts"

n. d.

AMs, 7 p.

Poem, " A Soul Lost and Found"

n. d.

TMsS, 2 p.

[Includes autograph corrections.]
Richard Watson Gilder, New York, to Mr. Seymour

1871 Apr 27

ALS, 1 p.

[Wonders if he wants any of Scribner'sJapanpictures for his series Travel and Adventure.]

Richard Watson Gilder, Bordertown, New Jersey, to Dr. [ Robert Bridges]

1876 Oct 13

ALS, 4 p.

[Talks about a novel by Hjalmar Hjorth Boyesen; says it seems more foreign than Gunnaralthough it depicts life in an American Western Norwegian settlement; adds that the novel needs work, but that he considers it worth publishing in the magazine.]

Richard Watson Gilder, New York, to Mrs. Foot

1877 May 23

ALS, 2 p.

[Says he is sorry about her ill health; mentions a short story she has in the works; says he has been to see Frances Hodgson Burnettand that she is writing a new serial for him; praises Burnett's play, " Esmeralda. "]

Richard Watson Gilder, New York, to Hjalmar Hjorth Boyesen

1880 Jun 26

ALS, 2 p.

[Praises his piece " The Lost Hellos"; says that the "Dr." agrees that the piece is in "excellent form --heathenish but heavenly"; discusses business.]

Richard Watson Gilder, New York, to Epes Sargent, New York

1880 Sep 22

ALS, 4 p.

[Asks for help in selecting pieces for the "encyclopedia"; suggests several titles, including Charles deKay's Hespherus and Other Poems(1880).]

Richard Watson Gilder, New York, to Dr. William Hayes Ward, New York

1885 Oct 24

ALS, 2 p.

[Press copy in secretarial handwriting and signature; discusses a piece that may appear in Century Magazine. ]

Amelie Rives Troubetzkoy, Castle Hill, Virginia, to Richard Watson Gilder, New York

1886 Apr 4

ALS, 1 p.

[Discusses her piece " Goranne de Savare" which he has sent to her to correct.]

Richard Watson Gilder, New York, to Dr. William Hayes Ward, [ New York]

1888 Apr 24

TLS, 2 p.

[Discusses poem, " The Innovation" by Ward; Gilder agrees with Lewis Frank Tooker, of the Centurystaff; criticizes content and style of the poem and suggests changes for both; says poem reminds him of Swinburne and Whitman.]

Charles F. Chichester, New York, to Richard Watson Gilder

1888 Sep 5

ALS, 2 p.

[Speaks of an enclosed letter that will interest him; says he has information that Scribner'swill send an expedition to Russia; wonders if their own friend in Moscowhas definite information on it, but has mixed them up; reports on progress repairing the Century Building on 17th Street; says the mantel in Gilder's office with Dr. Howard's relief was destroyed and wonders if he has taken measures to replace the original carving with a replica; comments in postscript on a book by Peter Cooperon Jefferson which the Century Co.is not going to publish; says he is afraid the family will not make money from the book because of small sales.]

Richard Watson Gilder, New York, to Bishop John Fletcher Hurst, Washington, D. C.

1890 Jan 30

TLS, 1 p.

[Says he would like to see Hurst's paper on the "Salzburg Exiles"; says he is convinced the bishop will make a good thing of it.]

Richard Watson Gilder, New York, to Dr. William Hayes Ward, New York

1890 Dec 5

ALS, 1 p.

[Sends him some material he requested.]

Richard Watson Gilder, New York, to Herbert Dickinson Ward

1893 Nov 29

TLS, 1 p.

[Says he is pleased that Ward likes the illustrations by [A.] Castaigne; states that the story will appear in the February number.]

Sir Charles George Douglas Robertsto Richard Watson Gilder

1896 Aug [1]

ALS, 1 p.

[Welcomes him and his wife to Canada; hopes Mrs. Gilder's health is improved; quotes a line of "native Canadian verse."]

Richard Watson Gilder, New York, to Dr. William Hayes Ward, [ New York]

1896 Nov 29

ALS, 1 p.

[Says he is not sure that Ward will like his frankness; asks for a prompt return of the manuscript.]

Samuel Reynolds Hole, [ England], to Richard Watson Gilder, [ England]

1898 Jul 22

ALS, 2 p.

[Admires the North American Review; appreciates the invitation for literary contribution; says his time is, however, limited because he is writing a book [ Our Gardens]; wishes him a successful visit to England. ]

Bronson [Crocker] Howardto Richard Watson Gilder, New York

1899 May 25

ALS, 2 p.

[Sends him part of a proposed article; says he is very unsure of the piece as he is used to writing dramatic dialogue only; asks for perfect frankness from him; talks about illustrations for the article.]

Laurence Alma-Tadema, London, England, to Richard Watson Gilder, New York

1899 Oct 13

ALS, 1 p.

[Offers a short novel for possible publication in 3 parts to Century Magazine. ]

George Madden Martin(Mrs. Atwood R. Martin), Louisville, Kentucky, to Richard Watson Gilder, New York

1900 Sep 19

ALS, 2 p.

[Thanks him for the verdict on her manuscript; confesses that she had doubts about it herself after sending it off; apologizes for sending it.]

Richard Watson Gilder, New York, to Florence Nightingale Levy, New York

1900 Oct 4

TLS, 1 p.

[Notifies her that the business proposition relating to the American Art Annual has been rejected; says it would be too expensive for the club; with autograph sentence.]

Richard Watson Gilder, Four Brooks Farm, Lee, Massachusetts, to Thomas Bailey Aldrich

1901 Aug 6

ALS, 4 p.

[Looks forward to the Aldrich family's visit to Four Brooks Farm; gives directions to farm and description of it; says they will discuss proper attire for Aldrich to appear in at Harvardand Yale[to receive honorary degrees ?] there and then; tells him that Professor Wein's tailor is the one to engage; speaks at length about the academic gowns for both occasions.]

Cyrus Townsend Brady, Cape May, New Jersey, to Editor of Century Magazine[ Richard Watson Gilder], New York

1901 Aug 23

ALS, 4 p.

[Returns galleys to " Under the Ban of the Redbeard"; says the story should be called "Barbarossa," a more captivating name for a book as well as a play, which he intends to do; defends his usage of the words "King" and "Kaiser," citing Caesarand the Roman Empire; explains his attitude toward the use of capital and lower case letters for titles; wishes to put under his name in galley 1, "author of The [Guiberon] Touchand Colonial Fights and Fighters, " the titles of his last books to be published in the fall; asks for a set of proofs of the illustrations.]

Richard Watson Gilder, New York, to [ Elizabeth Stuart Phelps] Ward, [ Massachusetts]

1902 Feb 25

ALS, 3 p.

[Says he is locked up at home with a "blooming" cold; speaks about a letter he has sent her; gives her permission to use the letter as she pleases; says he will sign what she sends him; pleads with her not to overexert herself for the cause.]

Richard Watson Gilder, East Gloucester, Massachusetts, to Herbert Dickinson Ward

1902 Aug 29

ALS, 1 p.

[Says Ward has been mentioned as one author who may have written " The Confessions of a Wife"; asks him to assist in the concealment of authorship by returning to affirm or deny the rumor; says he heard of Ward's possible authorship from the "traveler."]

Bertha Reunkle, [ New York], to Richard Watson Gilder, New York

1902 Nov 11

ALS, 3 p.

[Sends him the manuscript of a story she has not quite finished; reminds him that he asked to see it some time ago.]

Richard Watson Gilder, New York, to Mr. Chambers

1903 Jan 14

ALS, 1 p.

[Refuses to publish his piece in Century Magazine; says the story regards suicide and is controversial.]

Clarence Clough Buel, New York, to Richard Watson Gilder, New York

1903 Sep 28

ALS,1 p.w/AN

[Discusses the December issue of Century Magazine; informs him that there is room for [John] Burroughs, [Henry Cabot] Lodge, and [George Henry] Sargentas well as [" The Bigoudines"], an illustrated article; asks for his wishes and ideas; mentions the pleasant news of Gilder's progress. Includes initialed AN by Gilder and autograph note, initialed by Gilder, remarking on the contents and looks of the December issue of Century Magazine; ]

Richard Watson Gilder, [ New York], to Herbert Dickinson Ward

1903 Dec 30

ALS, 2 p.

[Says he is at home on the mend; tells him it might be necessary to see Mr. [ Robert Underwood] Johnsonwho is running things at Century Magazine; expresses New Year's wishes.]

Richard Watson Gilder, Lee, Massachusetts, to Robert Underwood Johnson, New York

1904 Oct 13

ALS, 1 p.

[Discusses poetic work by Gilder which Johnson has looked at and made suggestions about; compliments him for devoting so much attention to details of composition, etc., even though he is busy as an editor.]

Richard Watson Gilder, New York, to Elizabeth Stuart Phelps Ward, [ Boston]

1904 Nov 3

ALS, 4 p.

[Discusses a book she wrote expressing her anti-vivisection views; discusses her following of homeopathic medicine and vegetarianism; speaks of his own revulsion to hunting, fishing, even eating mutton; leans toward a vegetarian diet; speaks accusingly of landlords near his farm in Massachusetts, Trinity Church, the director of the Metropolitan Museum of Art, and of Abraham Lincoln; says that "Gentle Lincoln" assisted in the vivisection and maiming of myriads, without anesthesia, and destroyed millions of human lives to free the slaves.]

Richard Watson Gilder, [ New York], to Harry Thurston Peck

1904 Dec 29

ALS, 2 p.

[Tries to meet with him to speak about a print in the current chapter of his history.]

Richard Watson Gilder, Lee, Massachusetts, to Thomas Bailey Aldrich

1905 Sep 4

ALS, 4 p.

[Talks about a woman writer whose "charming" novel Four Ways to Paradisewas published by the Century Co., but who does not write much any more these days; hopes the rainy weather will stop for Aldrich's visit; says they had a reading the night before of favorite pieces by Aldrich, of which a verse was appreciated by their old friend, the Marquis di Rosalis, though he is not familiar with it; gives directions for coming by trolley from Pittsfield to Lee, should he miss the connection.]

William Webster Ellsworth, New York, to Richard Watson Gilder, Tyringham, Massachusetts

1906 Jul 30

TLS, 2 p.

[Discusses a trip to California, a meeting with Mary Austinin San Francisco, the possibility of serializing one of her books [ Isidro]; mentions her other books and poetry, published by Houghton, Mifflin, and Co.; mentions writing of Bret Hartand George Washington Cable; says he dissuaded Austin from moving to the east coast; discusses other Century Co.business; includes autograph note.]

Richard Watson Gilder, New York, to Elizabeth Stuart Phelps Ward, [ Massachusetts]

1907 Dec 28

ALS, 2 p.

[Talks about a fine copy of the praying hands by [Albrecht] Durerand a book about Durer that he owns; mentions Christmas; says he is very happy with a houseful of children; says he has had a setback in his health and is still at home because of it; says she is the kindest person he knows.]

Richard Watson Gilder, New York, to Florence Nightingale Levy, New York

1909 Apr 22

TLS, 1 p.

[Discusses an old mantelpiece in his house, 13 East 8th Street, which he considers poor architecture, not a good Colonial example; says she is welcome to look at; includes autograph sentence.]

Fanny Heaslip Lea, New Orleans, to Richard Watson Gilder, New York

1910 Jan 14

ALS, 2 p.

[Discusses her short story, " Little Anna and the Gentleman Adventurer" which she sent to Century Magazine; says it has not been acknowledged; written after Gilder's death in November 1909.]
Proof of poem, " Hymn"

1881 Jul

Proof, 1 p.

[Includes autograph notes, initialed.]
Portrait of Richard Watson Gilder, with caption, clipped from a magazine

n. d.

Engraving