A Collection in
Special Collections
The University of Virginia Library
Accession Number 13347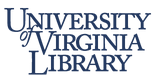 Special Collections, University of Virginia Library
Albert and Shirley Small Special Collections Library
University of Virginia
Charlottesville, Virginia 22904-4110
USA
Phone: (434) 243-1776
Fax: (434) 924-4968
Reference Request Form:
https://small.lib.virginia.edu/reference-request/
URL:
http://small.library.virginia.edu/
© 2007 By the Rector and Visitors of the University of Virginia. All rights reserved.
Processed by: Special Collections Staff
Repository
Special Collections, University of Virginia Library
Accession Number
13347
Title
Papers of Julian Bond 1897-2006
Physical Characteristics
Language
English
---
Access Restrictions
This collection is currently closed for research. Please contact Small Special Collections Library with any questions.
Series X is restricted until further notice.
Preferred Citation
Julian Bond papers, MSS 13347, Special Collections, University of Virginia Library, Charlottesville, Va.
Acquisition Information
These papers were placed at the University of Virginia on deposit by Julian Bond on June 25, 2005. They were purchased from Julian Bond by the University of Virginia Library in March 2007.
Julian Bond was born in Nashville, Tennessee on January 14, 1940, to educator, Dr. Horace Mann Bond and his wife, librarian Julia Washington Bond, who had traveled there from central Georgia to have her child. In 1940, Dr. Bond was president of Fort Valley State College, a black institution in central Georgia. Julian Bond attended primary school at Lincoln University, Pennsylvania, where his father served as President, from 1945 until 1957, when Dr. Bond became dean of the School of Education at Atlanta University. His paternal grandparents were James Bond (1863-1929) born in Lawrenceburg, Kentucky, and Jane Alice Browne (1865-1938), born in Prince George County, Maryland.
He graduated in June 1957 from the George School, a co-educational Quaker preparatory school located in Bucks County, Pennsylvania and entered Morehouse College in Atlanta in the fall. While in Atlanta, Bond founded the Committee on Appeal for Human Rights (COAHR), the Atlanta University Center student organization that coordinated student protests against segregation in Atlanta for three years. In the summer of 1960, he also joined the staff of a new Atlanta weekly newspaper, The Atlanta Inquirer as a reporter and feature writer.
In January 1961, Julian Bond left Morehouse to become the Communications and Publicity Director for the Student Nonviolent Coordinating Committee (SNCC), which was organized in 1960 at a conference of sit-in students on the campus of Atlanta University. He held that position until September 1966, traveling to Georgia, Alabama, Mississippi, and Arkansas to help with civil rights drives and voter registration campaigns.
He served in Georgia's House of Representatives, Atlanta's 111th District, from 1966-1975 and in the Georgia State Senate from 1975-1987. Bond was first elected to a seat created by reapportionment in the Georgia House of Representatives in 1965 but was prevented from taking office in January 1966 by members of the Georgia legislature objecting to his statements about the Vietnam War. After winning a second election in February 1966, a special House Committee again voted to bar him from office. Bond won a third election in November 1966, and in December the United States Supreme Court ruled that the Georgia House erred in not allowing him to take his seat in the legislature. On January 9, 1967, he was finally allowed to take the oath of office as a member of the Georgia House of Representative.
In 1968, Bond was Co-Chairman of the Georgia Loyal National Delegation to the Democratic Convention. The Loyalists were successful in unseating the hand-picked regulars and Bond was even nominated as the Democratic Party's first black candidate for Vice-President of the United States, but he was too young to serve. He also considered his own campaign for President in 1975-1976, taking preliminary steps to run for office.
More recently, he has taught popular Civil Rights history courses at American University (beginning in 1991) and the University of Virginia (beginning in 1990), and served as Chairman of the National Association for the Advancement of Colored People (NAACP) from February 1998 until the present. Bond has served on many national boards and committees, including serving as the first president of the Southern Poverty Law Center in 1971 and continuing as President Emeritus; President of the Atlanta NAACP from 1978-1989; and President and Founder of the Southern Elections Fund (SEF), among many others.
This collection consists of the political and personal papers of Civil Rights activist, Georgia State Senator and Representative, and professor, Julian Bond (1940-), ca. 1897-2006, with copies of earlier material, consisting of ca. 47,000 items (134 Hollinger boxes, 1 Card File Box and 3 Oversize boxes, ca. 60 linear feet).
The first series, containing articles, speeches, and papers written and delivered by Julian Bond, is arranged by date if present or by an approximate date based on the subject or other internal evidence. When there is no title present on the document, the item is identified by its subject, place of delivery, or place of publication. Series one includes multiple drafts of various speeches; articles appearing eventually in print; statements and testimony before hearings, etc.; and tributes. The information in the box listing of the guide is sometimes more comprehensive than that recorded on the folder headings themselves.
The second series consists of various types of correspondence, often with the carbon of Julian Bond's response. Some years have only the carbon of Bond's response and not the original letter. These include arrangements for speaking engagements and political appearances, even though most events were arranged for him by the American Program Bureau (see separate correspondence in Boxes 61-65); correspondence with constituents concerning issues before the Georgia legislature; requests for his photograph and biographical sketch; correspondence with political representatives from other states concerning issues of common interest before the United States Congress; correspondence with members of organizations, such as the Southern Regional Council, asking for their advice or input concerning various ideas for publications or activities that he is considering; a few topical correspondence files, such as the issue of sterilization, South Africa, and the Angela Davis case; and Georgia politics.
Other types of correspondence include derogatory or racist "crank" mail; general requests including political memorabilia, research information, copies of speeches and articles by Bond, autographs, permissions to reprint poems, articles, etc., and requests for speaking appearances (which overlaps somewhat with the regular chronological correspondence files and the American Program Bureau files).
The third series includes papers and correspondence from members of various organizations concerned with voting rights, civil rights and minority issues. The largest groups of material include the National Association for the Advancement of Colored People (NAACP), National Urban League, the Southern Elections Fund, Southern Poverty Law Center, Southern Regional Council, Student Nonviolent Coordinating Committee (SNCC), and Voter Education Project.
Julian Bond's popularity as a political and civil rights speaker is evidenced by the fourth series which includes general invitations, his contracts and correspondence with the American Program Bureau, and his Political Associates files. The organization, Political Associates, is defined in a 1971 proposal as "an all-black Atlanta, Georgia based research group headed by Georgia State Representative Julian Bond" which is "initiating intensive investigations into the way black politicians - and black politics-operate."
The fifth series, Academic Papers, Speeches, and Writings, chiefly by other people, is arranged by type of material and then by author, and includes articles; books; class packets; a dissertation; interviews with Julian Bond by John Britton, William Chafe, Trevor L. Chandler, Marsha Darling, Jeffrey M. Elliot, Elizabeth Gritter, Megan Lisagor, Ulysses Prince, Plater Robinson, Thomas Rose and John Greenya, and Mr. Scavullo; papers by various scholars; poems; reports; speeches by others; student papers, many about Julian Bond; and theses.
The sixth series, political papers, is divided into a general group, which includes a lot of material about his own campaigns, Atlanta elections, endorsements and planning for black candidates, the Democratic National Committee and Conventions of 1968 and 1972, the Georgia and National Democratic parties, Georgia politics, and files on voting rights activities; and a second subseries, entirely concerned with his bid for the United States presidency in 1976.
Topical files comprise the seventh series, including both correspondence and papers about various topics of interest to Julian Bond or of use in his courses on the history of Civil Rights. Also included are files on the relationship of the Barnes Foundation and Lincoln University, once headed by Bond's father, Dr. Horace Mann Bond. Subseries B of the seventh series includes course evaluations, outlines, syllabi, research material, and lecture notes for courses taught by Julian Bond at The American University, Harvard University, and the University of Virginia.
Series eight, Family and Personal Papers, includes two subseries, the first concerning Julian Bond and the second, his extended family. His personal papers contain appointment books, activities and programs he attended, artifacts and memorabilia, honors and awards, correspondence with his family, financial files, and photographs, divided as much as possible into topics. The Bond Family subseries is chiefly concerned with Bond's parents, Horace Mann Bond and Julia Bond.
The ninth series, Publicity, includes columns written by Bond, his Georgia State Legislature newsletters, general news clippings, clippings about Julian Bond, and press releases and statements. The tenth series consists of restricted materials. The eleventh and last series consists of all audiovisual materials found in the collection, which are also catalogued individually and given a separate number.
Any original order has been preserved as much as possible. Files with no discernible order have been organized with similar types of material. These papers are arranged in eleven series, including:
Series I: Articles, Papers and Speeches by Julian Bond, arranged by date (Boxes 1-12)
Series II: Correspondence, including those labeled "Reading Files" (Boxes 12-36)
Series III: Organizations (Boxes 37-61)
Series IV: Invitations, Political Associates, and American Program Bureau Papers (Boxes 61-72)
Series V: Academic Papers, Speeches, and Writings, chiefly by Others, arranged by type of material and then by author (Boxes 73-80)
Series VI: Political Papers, with two subseries:
Subseries A: General (Boxes 80-93)
Subseries B: Campaign for President 1976 (Boxes 94-98)
Series VII: Topical Files, with two subseries:
Subseries A: General (Boxes 98-110)
Subseries B: Academic Course Evaluations and Lectures (Boxes 110-112)
Series VIII: Family and Personal Papers, including Photographs
Subseries A: Julian Bond (Boxes 113-122)
Subseries B: Bond Family Papers (123-126)
Series IX: Publicity including Newsletters, Press Releases, and News clippings (Boxes 127-132)
Series X: Restricted (Boxes 133-134)
Series XI: Audiovisual Materials
Series I: Articles and Speeches by Julian Bond
Box-folder
Series II: Correspondence
Series III: Organizations
Box-folder 37:3

The African-American Institute- The African-American Dialogue Remarks and Statements, 1973 December

Box-folder 41:2

Harvard Business School's Initiative on Social Enterprise- Advisory Board, 2001-2002

Box-folder 42:12

National Association for the Advancement of Colored People (hereafter abbreviated as NAACP), 1969-1977

Box-folder 43:3

NAACP- Afro-Academic, Cultural, Technological and Scientific Olympics (ACT-SO), 1996-1998, n.d.

Box-folder 43

NAACP- Articles and News clippings, 1999 July 18

Matted and oversize.

One New York Daily News clipping about Julian Bond and Kweisi Mfume.

Box-folder 44:12

NAACP-Correspondence, 1989-2005

Correspondents include: Benjamin L. Hooks and Myrlie Evers-Williams.

Box-folder 44:13

NAACP- Correspondence congratulating Bond on his Chairmanship, 1998

Including: Congressman Dick Armey, William Cohen, Senator Paul Coverdell, Congressman Elijah E. Cummings, Elizabeth Dole, Governor Parris N. Glendening, Senator J. Robert Kerry, Coretta Scott King, Congressman John Lewis, Senator Joseph I. Lieberman, Senator Howard M. Metzenbaum, Carol Moseley-Braun, Robert H. Schuller, Rodney E. Slater, Governor Christine Todd Whitman.

Box-folder 48:4

NAACP- National Voter Fund Final Media Report Part I- National Coverage, 2000 September-2001 January

Oversize white notebook.

Box-folder 48:4

NAACP- National Voter Fund Final Media Report Part II- Regional Coverage, 2000 September-2001 January

Oversize white notebook.

Box-folder 50:5

National Educational Conference of Black Mayors Resource and Research Advisory Committee and John Tyler, 1969-1971

Box-folder 55:8

Southern Poverty Law Center- Lawsuit concerning the issue of Sterilization of Indigent Minors by Federally Funded Agencies, 1973

Box-folder 56:8

Student Nonviolent Coordinating Committee (SNCC)- Anti-Vietnam War Statement, [1965?]

Box-folder 56:9

Student Nonviolent Coordinating Committee (SNCC)- Archives on Deposit at the Martin Luther King Center, 1997

Box-folder 56:11

Student Nonviolent Coordinating Committee (SNCC) -Controversy concerning the Permanent Repository for its Papers, 1997

Box-folder 56:12

Student Nonviolent Coordinating Committee (SNCC)- Correspondence, 1963-1977

Box-folder 57:1

Student Nonviolent Coordinating Committee (SNCC)- Faculty Fund chaired by Dr. Horace Mann Bond, 1966

Box-folder 57:2

Student Nonviolent Coordinating Committee (SNCC)- Founding of the Organization, 1960, 2000

Box-folder 57:3

Student Nonviolent Coordinating Committee (SNCC)- Freedom of Information Act Request Copies, 1967-1968

1 of 7 folders.

Box-folder 57:4

Student Nonviolent Coordinating Committee (SNCC) - Freedom of Information Act Request Copies, 1964-1969

2 of 7 folders.

Box-folder 57:5

Student Nonviolent Coordinating Committee (SNCC)- Freedom of Information Act Request Copies, n.d.

3 of 7 folders.

Box-folder 57:6

Student Nonviolent Coordinating Committee (SNCC)- Freedom of Information Act Request Copies, 1962 August-1963

4 of 7 folders.

Box-folder 57:7

Student Nonviolent Coordinating Committee (SNCC)- Freedom of Information Act Request Copies, 1964

5 of 7 folders.

Box-folder 57:8

Student Nonviolent Coordinating Committee (SNCC)- Freedom of Information Act Request Copies, 1965-1967

6 of 7 folders.

Box-folder 57:9

Student Nonviolent Coordinating Committee (SNCC)- Freedom of Information Act Request Copies, 1968-1969

7 of 7 folders.

Box-folder 58:2

Student Nonviolent Coordinating Committee (SNCC)- Memoranda and Reports (Copies), 1960-1967

Box-folder 58:7

Student Nonviolent Coordinating Committee (SNCC)- Press Releases, 1961-1976, n.d.

News clippings and Printed.

Box-folder 58:9

Student Nonviolent Coordinating Committee (SNCC) - Statement of Sergeant Joseph P. Grubisic, Chicago Police Department, c. 1969 ?

Box-folder 58:11

Student Nonviolent Coordinating Committee (SNCC) – Trinity College Conference "We Shall Not Be Moved "- Sessions 1-3, 1988 April 14-16

Box-folder 58:12

Student Nonviolent Coordinating Committee (SNCC) – Trinity College Conference "We Shall Not Be Moved "- Sessions 4-6, 1988 April 14-16

Box-folder 59:1

Student Nonviolent Coordinating Committee (SNCC) – Trinity College Conference "We Shall Not Be Moved "- Sessions 7-8, 1988 April 14-16

Box-folder 59:2

Student Nonviolent Coordinating Committee (SNCC)- Vietnam, 1965-1966, 1968

Includes a copy of the open letter of James Forman to the New York Anti-War Conference of the Fifth Avenue Vietnam Peace Parade Committee.

Box-folder 60:9

Voter Education Project- Reports concerning Andrew Young's 1972 Race for Congress and Runoff Primaries and Fair Representation for Blacks in Congress, 1973, 1984
Series IV: Invitations, Political Associates, and American Program Bureau Papers
Series V: Academic Papers, Speeches, and Writings chiefly by Authors Other Than Bond
Series VI: Political Papers
Subseries A: General

Box-folder 80:3

Address Cards, n.d.

Box-folder 80:4

Address Lists, 1960, 1967-1969

Box-folder 80:5

Address Lists, 1970-1972

Box-folder 80:6

Address Lists, 1973-1977

Box-folder 80:7

Address Lists, n.d.

Box-folder 80:8

Address Lists, n.d.

Box-folder 80:9

Address Lists- Atlanta Legal Aid Society, Inc., 1976

Box-folder 80:10

Address Lists- Black Ministers, 2004

Box-folder 81:1

Address Lists- Potential Bond Campaign Supporters, n.d.

Box-folder 81:2

Address Lists- Press, 1966-1976

Box-folder 81:3

Address Lists- Press, n.d.

Box-folder 81:4

Ashby Street Station Area Development Plan, 1973 April

Box-folder 81:5

Atlanta Elections, 1969-1971

Box-folder 81:6

Atlanta Elections, 1972-1973, n.d.

Box-folder 81:7

Atlanta Elections- Maps of Districts, etc. and Voting Districts, n.d.

Box-folder 81:8

Atlanta, Georgia Politics- Sandy Springs Incident, 1971

Box-folder 81:9

Bill (H.R. 19) Challenging the Seating of Representative-Elect Julian Bond, 136th District, 1966

Box-folder 81:10

Bills, ca. 1968-1971, 1976

Box-folder 81:11

Bills- Sickle Cell Anemia, 1966-1972

Box-folder 81:12

Bills- Sickle Cell Anemia, ca. 1971-1972

Box-folder 82:1

Black Elected Officials, 1969-1972, 1976

Box-folder 82:2

Black Elected Officials- Letters concerning McGovern, etc., 1972

Box-folder 82:3

Black Georgians for McGovern-Shriver, 1972

Box-folder 82:4

Black Politics- Black Political Strategy for 197[0s], 1971-1972

Box-folder 82:5

Black Politics- Gary, Indiana Meeting Fall 1971, etc., 1971-1972

Box-folder 82:6

Black Politics- Mobile Meeting Fall 1971, 1971-1972

Box-folder 82:7

Black Politics- Chicago, Illinois Meeting, September 24, 1971 (Working File), 1972

Box-folder 82:8

Black Politics- Requests for Endorsements, etc., 1971-1972

Box-folder 82:9

A Black Strategy for George McGovern, n.d.

Box-folder 82:10

Campaign- James G. Bond- Finance Material, 1975, 1977

Box-folder 82:11

Campaign- James G. Bond- Finance Material, 1981

Box-folder 83:1

Campaign- Julian Bond- Campaign Fund, 1967, 1972-1974

Box-folder 83:2

Campaign- Julian Bond- Campaign Fund, 1975-1979

Box-folder 83:3

Campaign - Julian Bond- Campaign Fund, 1982-1987

Box-folder 83:4

Campaign - Julian Bond- Congressional, n.d.

Box-folder 83:5

Campaign - Julian Bond- Financial Disclosure, 1974

Box-folder 83:6

Campaign - Julian Bond- Financial Disclosure, 1976-1977

Box-folder 83:7

Campaign - Julian Bond- Financial Disclosure, 1978-1979

Box-folder 83:8

Campaign - Julian Bond- Georgia Senate- Contributions, 1976, 1984

Box-folder 83:9

Campaign - Julian Bond- Georgia Senate- Expenditures, 1975-1977

Box-folder 83:10

Campaign- Julian Bond- Materials for Campaigns, 1965-1986

Box-folder 83:11

Campaign - Julian Bond- Notice of Candidacy, 1972

Box-folder 83:12

Campaign - Julian Bond- Potential Contributors, 1992

Box-folder 83:13

Campaign- Julian Bond- Volunteers, 1969-1970

Box-folder 84:1

Campaign- Michael Julian Bond, 1992-1995

Box-folder 84:2

Campaign- Carter-Mondale Presidential, 1971, 1976-1977

Box-folder 84:3

Campaign- Maynard Jackson (including a Memorial Program), 1990, 2003, n.d.

Box-folder 84:4

Campaign- Edward Kennedy, 1980

Box-folder 84:5

Campaign- C.B. King for Governor, 1969-1970

Box-folder 84:6

Campaign- Zell Miller, 1972-1980

Box-folder 84:7

Campaign- Herman Talmadge, 1978-1981

Box-folder 84:8-8a

Campaign- Morris K. Udall, 1975-1976

2 folders.

Box-folder 84:9

Campaign- Morris K. Udall- Background, 1975-1976

Box-folder 84:10

Campaign- Morris K. Udall- Expenses and Franklin Records, 1978, n.d.

Box-folder 84:11

Campaign - Morris K. Udall- Position Statements, etc., 1975-1976

Box-folder 84:12

Campaign- Andrew Young for Congress, Governor, 1970, 1990

Box-folder 84:13

Campaign Bumper Stickers, 1976

Box-folder 84:14

Campaign Cards- Miscellaneous, n.d.

Box-folder 85:1

Campaign Financial Disclosure (General), 1976

Box-folder 85:2

Campaign- Literature for Miscellaneous Other Candidates, 1965-1992

Box-folder 85:3

Congressional Black Caucus, 1975-1976

Box-folder 85:4

Correspondence concerning the 5th District of Georgia Race to replace Andrew Young, 1977

Box-folder 85:5

Correspondence with members of Congress concerning a brochure relating the campaign experiences of Southern black candidates, 1969

Box-folder 85:6

Correspondence with members of Congress and other Elected Officials concerning Bills and Nominations, 1970-1972

Including Edward W. Brooke, Howard W. Cannon, Alan Cranston, Thomas J. Dodd, Charles E. Goodell, Philip A. Hart, Vance Hartke, Daniel K. Inouye, George McGovern, Walter F. Mondale, Edmund S. Muskie, William Proxmire, Abe Ribicoff, William B. Saxbe, Richard S. Schweiker, Joseph D. Tydings, and Stephen M. Young.

Box-folder 85:7

Democratic National Committee, 1968-1976

Box-folder 85:8

Democratic National Committee- Commission on Rules, 1969-1971

Box-folder 85:9

Democratic National Committee- McGovern Commission, 1969

Box-folder 85:10

Democratic National Convention, 1968

Box-folder 85:11

Democratic National Convention, 1971

Box-folder 86:1

Democratic National Convention- Challenge to Method of Electing At-Large Georgia Delegates, 1971-1972

Working File.

Box-folder 86:2

Democratic National Convention- Correspondence concerning, 1968, 1976

Box-folder 86:3

Democratic National Convention- Delegate Selection (March 11th Election), 1971-1972

Box-folder 86:4

Democratic National Convention- Delegate Selection (March 11th Election), 1972

Box-folder 86:5

Democratic National Convention- Delegate Selection Challenge, 1972

Box-folder 86:6

Democratic National Convention- Delegate Selection Correspondence, including Senator Edmund Muskie, 1971-1972

Box-folder 86:7

Democratic National Convention- Lists, 1969, 1972

Box-folder 86:8

Democratic National Convention- Lists, 1969, 1972

Box-folder 86:9

Democratic National Convention- "Negro Delegates and Alternates concerning 1968 Convention", 1968

Box-folder 87:1

Democratic National Convention- Uncommitted Black Delegates, 1972

Box-folder 87:2

Democratic Party of Georgia, 1968-1970, 1975

Box-folder 87:3

Democratic Party of Georgia- Forum, 1969-1971

Box-folder 87:4

Democratic Party- National, 1969-1971

Box-folder 87:5

Election of Julian Bond- First for the Georgia House of Representatives, 1965-1966

Chiefly news clippings.

Box-folder 87:6

Election of Julian Bond- Second for the Georgia House of Representatives, 1966

Box-folder 87:7

Endorsement of Candidates, 1968-1971

Box-folder 87:8

Fulton County Democratic Party, 1967-1974

Box-folder 87:9

Fulton County House Delegation, 1967-1972

Box-folder 87:10

Fulton County, Georgia Street Index, 1972

Box-folder 87:11

Georgia Citizens for McGovern, 1972

Box-folder 87:12

Georgia Delegate Election for the Democratic National Convention, 1972

Box-folder 88:1

Georgia Democratic Executive Committee, 1968

Box-folder 88:2

Georgia House of Representatives District 32, 1972-1974

Box-folder 88:3

Georgia House of Representatives District 111, 1971-1973

Box-folder 88:4

Georgia House of Representatives District 111- Correspondence and Newsletter, 1967-1968

Box-folder 88:5

Georgia House of Representatives District 111- Correspondence and Newsletter, 1969

Box-folder 88:6

Georgia House of Representatives District 111- Correspondence and Newsletter, 1970

Box-folder 88:7

Georgia House of Representatives District 111- Correspondence and Newsletter, 1971 January-May

Box-folder 88:8

Georgia House of Representatives District 111- Correspondence and Newsletter, 1971 June-1972

Box-folder 88:9

Georgia House of Representatives District 111- Newsletter Material, 1969-1972

Box-folder 89:1

Georgia House of Representatives- Laboratory Licensing Committee, 1968

Box-folder 89:2

Georgia Politics, 1970-1972

Box-folder 89:3

Georgia Politics- Complaint concerning Election Law by Julian Bond and Andrew Young, 1971

Box-folder 89:4

Georgia Primaries, 1972

Box-folder 89:5

Georgia Reapportionment Challenge, 1970-1971

Box-folder 89:6

Georgia Reapportionment Challenge, 1971

Box-folder 89:7

Georgia Reapportionment District 111 (New 32), 1970-1972

Box-folder 89:8

Georgia Selection of Delegates to the 1972 Presidential Convention, 1972

Box-folder 89:9

Georgia State Senate, 1975-1977

Box-folder 89:10

Georgia State Senate Resolution 160 concerning Lt. Henry Ossian Flipper, 1977 March 3

Box-folder 89:11

Georgia Voter Registration Information, 1968-1969

Box-folder 89:12

Lowndes County [Alabama] Freedom Organization, 1966

Box-folder

McGovern-Shriver Campaign Banner, 1972

Oversize.

Box-folder 90:1

McGovern-Shriver State Coordinators, 1972

Box-folder 90:2

Manuscript by F. Parker Hudson concerning his first-hand account of the 1968 Democratic National Convention, 1988

Box-folder 90:3

Manuscript by F. Parker Hudson concerning his first-hand account of the 1968 Democratic National Convention, n.d.

Box-folder 90:4

Mississippi and Integration, 1958-1990

Box-folder 90:5

Mississippi Sovereignty Commission- Documents Online (Sovereignty Commission Online), ca. 2004

Box-folder 90:6

Mississippi Sovereignty Commission- Documents Online (Sovereignty Commission Online), ca. 2004

Box-folder 90:7

Mississippi Sovereignty Commission- Documents Online (Sovereignty Commission Online), ca. 2004

Box-folder 90:8

National Democratic Party of Alabama, 1966-1973

Box-folder 90:9

National Democratic Party of Alabama 1969 Credentials Brief filed before the Credentials Committee of the Democratic National Committee, 1989

Box-folder 90:10

National Black Political Association, 1976

Box-folder 90:11

National Politics, 1967-1971

Box-folder 90:12

National Politics, 1972

Box-folder 91:1

National Politics, 1973

Box-folder 91:2

National Politics, 1975-1977

Box-folder 91:3

National Politics- Finances, 1971-1972

Box-folder 91:4

National Politics- Non-Partisan Congressional Committees and Other Testimony, 1970-1975

Box-folder 91:5

National Politics- Non-Partisan Correspondence and Information, 1969-1971

Box-folder 91:6

Political Causes- Correspondence requesting Support, 1970-1972

Box-folder 91:7

Political Projects- Legislative Aide, 1968-1972

Box-folder 91:8

Political Workshop, Albany, New York and Voter Registration Drives, 1969-1970

Box-folder 91:9

Reapportionment of the 4th and 5th Congressional Districts in Georgia- Special Session, 1982

Box-folder 91:10

Small and Minority Owned Businesses in Georgia, 1976

Box-folder 91:11

Stationery used by Julian Bond, n.d.

Box-folder 91:12

"Strategy for 1971-1972 " by Julian Bond, 1971-1972

Box-folder 92:1

"Style Book " for Form Letters, 1971-1977

Box-folder 92:2

Supreme Court Case Julian Bond v James "Sloppy " Floyd, 1966

1 of 2 folders.

Box-folder 92:3

Supreme Court Case Julian Bond v James "Sloppy" Floyd, 1966

2 of 2 folders.

Box-folder 92:4

Survey of Voters in 136th District, 1968, n.d.

Box-folder 92:5

United States District Court For the Middle District of Alabama Case- NAACP v. Walter L. Allen, ca. 1973

Regarding the exclusion of blacks from employment in the Alabama Department of Public Safety.

Box-folder 92:6

United States District Court For the Northern District of Georgia Case- United States v. the State of Georgia, 1976, n.d.

Box-folder 92:7

United States House of Representatives Education Committee, 1972-1973, n.d.

Box-folder 92:8

Voter Education Project Grant Recipients Letter concerning McGovern, n.d.

Box-folder 92:9

Voter Registration and Tax Reform Bill- Correspondence of Bond with Elected Officials, 1969-1970

Box-folder 92:10

Voting- Statistical Record of African-Americans, 1976-1992

Box-folder 92:11

Voting Rights Act, 1969

Box-folder 92:12

Voting Rights Act Discrimination from Voter Education Project Files, 1967-1969, n.d.

Box-folder 93:1

Voting Rights Act Violation in Talbotton, Georgia, 1969

Box-folder 93:2

Voting Rights- Alternative Voting Systems Manual Draft One prepared for the Southern Regional Council, 1998 July 29

Box-folder 93:3

Voting Rights- Cumulative Voting, 1994-1998, n.d.

Box-folder 93:4

Voting Rights- Mississippi Voting Law, 1955-1962, n.d.

Box-folder 93:5

Voting Rights- Proportional Voting, 1994-1998, n.d.

Box-folder 93:6

Voting Rights- Redistricting and the "Second Reconstruction ", 1964-1995, n.d.

Box-folder 93:7

Voting Rights- Symposium on Civil Rights in Mississippi, 1971-1988, n.d.

Box-folder 93:8

Voting Rights- Voting Rights Act of 1965 Conference, 1989-1990

Box-folder 93:9

Voting Security and Voter Fraud, 2002-2004, n.d.

Subseries B: Campaign for President 1976

Box-folder 94:1

Campaign Canvas Response Cards- Julian Bond for President, 1975

1 of 2 folders.

Box-folder 94:2

Campaign Canvas Response Cards- Julian Bond for President, 1975

2 of 2 folders.

Box-folder 94:3

Campaign Contributions- Julian Bond for President, 1975

Box-folder 94:4

Campaign Contributions- Julian Bond for President, 1975

2 of 2 folders.

Box-folder 94:5

Campaign Contribution Appeal- Julian Bond for President- Returned Mail , 1975

1 of 2 folders.

Box-folder 94:6

Campaign Contribution Appeal- Julian Bond for President- Returned Mail, 1975

2 of 2 folders.

Box-folder 94:7

Campaign Financing Materials Information, 1974-1975

Box-folder 94:8

Campaign Information for Julian Bond for President 1976, 1975

Box-folder 94:9

Campaign- Lists of Potential Contributors, 1974-1975

Box-folder 95:1

Campaign- Lists of Potential Contributors, 1975

Box-folder 95:2

Campaign Materials for Julian Bond for President 1976, 1975

Box-folder 95:3

Campaign Media Correspondence and Directories, 1972-1975

Box-folder

Campaign Newsletter Layout Designs, 1975

Oversize.

Box-folder 95:4

Campaign Press Releases, 1975

Box-folder 95:5

Campaign Volunteers, 1975

Box-folder 95:6

Campaign Volunteers, 1975

Cards.

Box-folder

Computer Printout Results of Presidential Preference Primary, Fulton County, Georgia , 1976 May 4

Oversize.

Box-folder 95:7

Correspondence of James Bond, Presidential Campaign Manager, 1975

Box-folder 95:8

Correspondence concerning Bond's Presidential Campaign for 1976, 1974 December-1975 April

Box-folder 95:9

Correspondence concerning Bond's Presidential Campaign for 1976, 1975 May-October

Box-folder 95:10

Correspondence concerning Campaign Contributions, 1975 February-March

1 of 4 folders.

Box-folder 95:11

Correspondence concerning Campaign Contributions, 1975 April-May 6

Box 95-A

Card File of Campaign Volunteers, 1975-1976

Box-folder 96:1

Correspondence concerning Campaign Contributions, 1975 May 8-31

3 of 4 folders.

Box-folder 96:2

Correspondence concerning Campaign Contributions, 1975 June-August

4 of 4 folders.

Box-folder 96:3

Correspondence concerning Campaign Contributions, 1975

Cards.

Box-folder 96:4

Correspondence requesting Bond Campaign Materials, 1975

Box-folder 96:5

Correspondence supporting Bond's Candidacy for President in 1976 (arranged alphabetically by the state of origin by Bond)- "A " States, 1974-1975

Box-folder 96:6

Correspondence supporting Bond's Candidacy for President in 1976 (arranged alphabetically by the state of origin by Bond)- California, 1975

Box-folder 96:7

Correspondence supporting Bond's Candidacy for President in 1976 (arranged alphabetically by the state of origin by Bond)- California, 1975

Box-folder 96:8

Correspondence supporting Bond's Candidacy for President in 1976 (arranged alphabetically by the state of origin by Bond)- "C " States and "DC ", 1975

Box-folder 96:9

Correspondence supporting Bond's Candidacy for President in 1976 (arranged alphabetically by the state of origin by Bond)- "F " States, 1975

Box-folder 97:1

Correspondence supporting Bond's Candidacy for President in 1976 (arranged alphabetically by the state of origin by Bond)- Georgia, 1975

Box-folder 97:2

Correspondence supporting Bond's Candidacy for President in 1976 (arranged alphabetically by the state of origin by Bond)- "I ", 1975

Box-folder 97:3

Correspondence supporting Bond's Candidacy for President in 1976 (arranged alphabetically by the state of origin by Bond)- "K ", 1974-1975

Box-folder 97:4

Correspondence supporting Bond's Candidacy for President in 1976 (arranged alphabetically by the state of origin by Bond)- "Ma" States, 1975

Box-folder 97:5

Correspondence supporting Bond's Candidacy for President in 1976 (arranged alphabetically by the state of origin by Bond)- "Mi " States, 1974-1975

Box-folder 97:6

Correspondence supporting Bond's Candidacy for President in 1976 (arranged alphabetically by the state of origin by Bond)- "N " States, 1974-1975

Box-folder 97:7

Correspondence supporting Bond's Candidacy for President in 1976 (arranged alphabetically by the state of origin by Bond)- New York, 1975

Box-folder 97:8

Correspondence supporting Bond's Candidacy for President in 1976 (arranged alphabetically by the state of origin by Bond)- "O " States, 1975

Box-folder 97:9

Correspondence supporting Bond's Candidacy for President in 1976 (arranged alphabetically by the state of origin by Bond)- "P " and "R " States, 1974-1975

Box-folder 97:10

Correspondence supporting Bond's Candidacy for President in 1976 (arranged alphabetically by the state of origin by Bond)- "S " States, 1975

Box-folder 98:1

Correspondence supporting Bond's Candidacy for President in 1976 (arranged alphabetically by the state of origin by Bond)- "T " and "V " States, 1975

Box-folder 98:2

Correspondence supporting Bond's Candidacy for President in 1976 (arranged alphabetically by the state of origin by Bond)- "W " States, 1974-1975

Reel box-folder: 98:3

Draft Letters concerning Bond's Presidential Campaign, 1975-1976

Box-folder 98:4

Federal Election Commission- Julian Bond 1976 Campaign, 1975-1976

Box-folder 98:5

Presidential Primary Delegate Selection- New Primaries Memo from Ken Bode, 1975

Box-folder 98:6

Presidential Primary Delegate Selection Process, ca. 1972-1974

Box-folder 98:7

Presidential Primary Filing Dates and "Presidential Preference and Delegate Selection Primaries for 1976 " Document, 1975
Series VII: Topical Files
Subseries A: General

Box-folder 98:8

Abortion and Birth Control, 1975, n.d.

Box-folder 98:9

Affirmative Action, 1989-2003

Box-folder 98:10

Africa, 1968-2005

Box-folder 98:11

Africa- Darfur Region, Sudan Genocide, 2004

Box-folder 98:12

Alabama, 1949, 2002

Box-folder 98:13

American Bandstand Scrapbook, 1997

Box-folder 98:14

American Visionary Art Museum, 1998

Box-folder 98:15

Art and the Movement, 1998

Box-folder 99:1

Dr. Albert C. Barnes- Documents from Special Collections and Archives W.E.B. Du Bois Library, University of Massachusetts, Amherst (Copies), ca. 1926-1950

Box-folder 99:2

Dr. Albert C. Barnes ¨C Documents from Special Collections and Archives W.E.B. Du Bois Library, University of Massachusetts, Amherst (Copies), ca. 1950-1971

Box-folder 99:3

The Barnes Foundation, Possible Move of the Barnes Art Collection, 2003

Box-folder 99:4

The Barnes Foundation and Lincoln University, 1972-2005

Box-folder 99:5

Birmingham, Alabama, 1952, 1992, 1998

Box-folder 99:6

Black Conservatives, 1986-2002

Box-folder 99:7

Black Pioneers- the First One Hundred Black Certified Public Accountants, 1999

Box-folder 99:8

Black Power and the New Left, 1966

Box-folder 99:9

Book Reviews, 1984-1999

Box-folder 99:10

Bus Boycott, Montgomery, Alabama, [Children's Play], n.d.

Box-folder 99:11

Census Data, 1960-2000

Box-folder 99:12

Civil Rights Films Project, 1995

Box-folder 99:13

Civil Rights Memorial, Montgomery, Alabama, ca. 1988-1989

Box-folder 99:14

Civil Rights Movement, Albany, Georgia, Freedom Ride and Protests, ca. 1960-1990

Box-folder 100:1

Civil Rights Movement, Atlanta, Georgia, Student Movement, 1960-1965, 1990

Box-folder 100:2

Civil Rights Movement-Biographies (alphabetical), 1964-1999

Box-folder 100:3

Civil Rights Movement- Chronologies, n.d.

Box-folder 100:4

Civil Rights Movement Museum, Albany, Georgia, 1998

Box-folder 100:5

Civil Rights Movement- Research File, ca. 1932-1969

Copies.

Box-folder 100:6

Civil Rights Movement- Research File- Mississippi Voter Education Project, [1963]

Box-folder 100:7

Civil Rights Movement- Sit-Ins, 1960

Box-folder 100:8

Civil Rights Tour, 1993, 2006

Box-folder 100:9

Civil War and the Issue of Slavery, 2001

Box-folder 100:10

Comprehensive Employment and Training Act- Shorthand Notebook, 1977

Box-folder 100:11

Computers- General and Personal Use, 1995-2001

Box-folder 100:12

Computers- Internet Access and Activism, 1994-1996

Box-folder 100:13

Conservatism and the Transformation of U.S. Policy, 1998, n.d.

Box-folder 100:14

Cuba, 1998-2000

Box-folder 101:1

Death Penalty, 1985-1997

Box-folder 101:2

Death Penalty, 1998-2000

Box-folder 101:3

Death Penalty- Delbert Tibbs Case, 1974-1975

Box-folder 101:4

Dixie, 1970-1991

Box-folder 101:5

W.E.B. Du Bois Memorial Site, 1969-1979, 1987

Box-folder 101:6

W.E.B. Du Bois Memorial Site, 1990-2002

Box-folder 101:7

Education and Race, 1989-2001

Box-folder 101:8

Elimination of Nuclear Weapons, 1969, 2000

Box-folder 101:9

Employment and Race, 1975-1977

Box-folder 101:10

Encyclopedia of Civil Rights in the United States, 1996

Box-folder 101:11

Louis Farrakhan and the Million Man March, 1991-1996

Box-folder 101:12

James Forman (1928-2005), Death of, 2004-2005

Box-folder 102:1

Freedom of Information Act Requests- Detroit Police Department- Records concerning Julian Bond, 1960s

Copies made in 1991.

Box-folder 102:2

Freedom of Information Act Requests- FBI Civil Rights Division- Records concerning The Atlanta Constitution and The Atlanta Journal , 1960s

Copies 1 of 11 folders.

Box-folder 102:3

Freedom of Information Act Requests- FBI Civil Rights Division- Records concerning The Atlanta Constitution and The Atlanta Journal , 1960s

Copies (2 of 11 folders).

Box-folder 102:4

Freedom of Information Act Requests- FBI Civil Rights Division- Records concerning The Atlanta Constitution and The Atlanta Journal , 1960s

Copies (3 of 11 folders).

Box-folder 102:5

Freedom of Information Act Requests- FBI Civil Rights Division- Records concerning The Atlanta Constitution and The Atlanta Journal , 1960s

Copies (4 of 11 folders).

Box-folder 102:6

Freedom of Information Act Requests- FBI Civil Rights Division- Records concerning The Atlanta Constitution and The Atlanta Journal , 1960s

Copies (5 of 11 folders).

Box-folder 103:1

Freedom of Information Act Requests- FBI Civil Rights Division– Records concerning The Atlanta Constitution and The Atlanta Journal , 1960s

Copies (6 of 11 folders).

Box-folder 103:2

Freedom of Information Act Requests- FBI Civil Rights Division– Records concerning The Atlanta Constitution and The Atlanta Journal , 1960s

Copies (7 of 11 folders).

Box-folder 103:3

Freedom of Information Act Requests- FBI Civil Rights Division- Records concerning The Atlanta Constitution and The Atlanta Journal , 1960s

Copies (8 of 11 folders).

Box-folder 103:4

Freedom of Information Act Requests- FBI Civil Rights Division– Records concerning The Atlanta Constitution and The Atlanta Journal , 1960s

Copies (9 of 11 folders).

Box-folder 103:5

Freedom of Information Act Requests- FBI Civil Rights Division– Records concerning The Atlanta Constitution and The Atlanta Journal , 1960s

Copies (10 of 11 folders).

Box-folder 103:6

Freedom of Information Act Requests- FBI Civil Rights Division- Records concerning The Atlanta Constitution and The Atlanta Journal , 1960s

Copies (11 of 11 folders).

Box-folder 103:7

Freedom of Information Act Requests- FBI Civil Rights Division- Records concerning Julian Bond, 1960s

Copies (1 of 9 folders).

Box-folder 103:8

Freedom of Information Act Requests- FBI Civil Rights Division- Records concerning Julian Bond, 1960s

Copies (2 of 9 folders).

Box-folder 104:1

Freedom of Information Act Requests- FBI Civil Rights Division- Records concerning Julian Bond, 1960s

Copies (3 of 9 folders).

Box-folder 104:2

Freedom of Information Act Requests- FBI Civil Rights Division- Records concerning Julian Bond, 1960s

Copies (4 of 9 folders).

Box-folder 104:3

Freedom of Information Act Requests- FBI Civil Rights Division- Records concerning Julian Bond, 1960s

Copies (5 of 9 folders).

Box-folder 104:4

Freedom of Information Act Requests- FBI Civil Rights Division- Records concerning Julian Bond, 1960s

Copies (6 of 9 folders).

Box-folder 104:5

Freedom of Information Act Requests- FBI Civil Rights Division- Records concerning Julian Bond, 1960s

Copies (7 of 9 folders).

Box-folder 104:6

Freedom of Information Act Requests- FBI Civil Rights Division- Records concerning Julian Bond, 1960s

Copies (8 of 9 folders).

Box-folder 104:7

Freedom of Information Act Requests- FBI Civil Rights Division- Records concerning Julian Bond, 1960s

Copies (9 of 9 folders).

Box-folder 104:8

Freedom of Information Act Requests- Correspondence about Government Agencies, 1980, 1996-1997

Box-folder 104:9

Freedom of Information Act Requests- Correspondence with Government Agencies, 1970, 1975

Box-folder 105:1

Freedom Summer and Freedom Schools, 1964, 1989, 1994

Box-folder 105:2

Gay Rights and Gay Marriage, 2003-2005

Box-folder 105:3

Greased Lightning Movie about Wendell Scott, the First Black Man to Compete on the Racing Circuit, 1976-1977

Box-folder 105:4

Hate Crime Definition, n.d.

Box-folder 105:5

Hate Groups- Council of Conservative Citizens, 1998-1999

Box-folder 105:6

Hate Groups- White Supremacists Groups, ca. 2000, n.d.

Box-folder 105:7

Health Care Disparities, 2004, n.d.

Box-folder 105:8

"Thomas Jefferson Democrat "- Essay by Palmer Weber, ca. 1950

Box-folder 105:9

Kent State- Chronology of Events, 1996

Box-folder 105:10

Martin Luther King, Jr.- Miscellaneous Copies, etc., ca. 1955-1990

Box-folder 105:11

Preston King, 1999

Box-folder 105:12

Ku Klux Klan, 1980-1981

Box-folder 105:13

Boyd Lewis, 1996

Box-folder 105:14

Lift Every Voice and Sing: 100 Years, 100 Voices Black National Anthem by James Weldon Johnson, 1999

Box-folder 105:15

Lowndes Development Corporation concerning a Civil Rights Trail in Alabama, 1992

Box-folder 106:1

Legacy of the 1960s Culture, 1988-2000, n.d.

Box-folder 106:2

Lincoln University- "Three Students Look at Lincoln in 1929 "- Paper by Langston Hughes, 1950 April

Box-folder 106:3

Aaron McGruder's "The Boondocks "- NAACP Image Award and Condoleezza Rice, 2002

Box-folder 106:4

Media and the Civil Rights Movement- A National Symposium, 1987-1988

Box-folder 106:5

Media- America's Black Forum , 1980

Box-folder 106:6

Memorabilia and Ephemera- Black Ethnic Memorabilia and Collectibles, ca. 1906-1997

Box-folder 106:7

Memorabilia and Ephemera- Civil Rights Movement, 1947-1989

Box-folder 106:8

Memorabilia and Ephemera- Civil Rights Movement, 1992-2001, n.d.

Box-folder 106:9

Memorabilia and Ephemera- Congressional Gold Medal Ceremony for President Nelson R. Mandela, 1998

Box-folder 106:10

Memorabilia and Ephemera- Jazz, 1954-1956, 1960

With autographs.

Box-folder 106:11

Memorabilia and Ephemera- Jazz, 1988, 2004, n.d.

With autographs.

Box-folder 106:12

Memorabilia and Ephemera- Leaders of the Civil Rights Movement- Funerals and Memorials, 1969-2002

Box-folder 107:1

Memorabilia and Ephemera- Monticello and Thomas Jefferson, 1993, 2001

Box-folder 107:2

Memorabilia and Ephemera- National Election Campaigns, Virginia Governor Doug Wilder Inauguration, etc., 1972-1999

Box-folder 107:3

Memorabilia and Ephemera- Nobel Prize Centennial Banquet and Award Ceremony, 2001

Box-folder 107:4

Memorabilia and Ephemera- Political Figures, 1966-2001

Box-folder 107:5

Memorabilia and Ephemera- Presidential Inaugurations of William Jefferson Clinton, 1993, 1997

Box-folder 107:6

Memorabilia and Ephemera- VIP, 1988-2003

Box-folder 107:7

"Mississippi Burning " Film, 1988-1989

Box-folder 107:8

Mississippi State Sovereignty Commission, 1989

Copies from 1963-1965.

Box-folder 107:9

Montgomery, Alabama, 1955-1995, n.d.

Box-folder 107:10

Music, 1982, 1996-1997, n.d.

Box-folder 107:11

Music- Civil Rights Movement, 1989, 2000

Box-folder 107:12

Music- Rock 'n Roll, 1949-1994

Box-folder 107:13

Music- Rock 'n Roll, 1995

Box-folder 107:14

Music- Rock 'n Roll, 1995, n.d.

Box-folder 108:1

National Army Surveillance, 1970, 1976

Box-folder 108:2

National Conference on Black Power, 1967

Box-folder 108:3

Oral History, 1991-1995, n.d.

Box-folder 108:4

Presidential Election, 2004

Box-folder 108:5

Prison Reform and Louis Wolfson, 1971

Box-folder 108:6

Race, 1964-2002

Box-folder 108:7

Race, Crime and Poverty, 1903-1999, n.d.

Some copies.

Box-folder 108:8

Reconstruction, 1988

Box-folder 108:9

Religion, 1997-2005

Box-folder 108:10

Republican Party, 1968, 2001-2005

Box-folder 108:11

"Resurrection City ", n.d.

Box-folder 108:12

School Desegregation, 1950-1967

Box-folder 108:13

School Vouchers, 1997-2001

Box-folder 108:14

Selma, Alabama, 1963-1965

Box-folder 108:15

The Sentencing Project/and Race and Criminal Justice, 1998-2004

Box-folder 108:16

Slavery and Reparations, 2001-2002

Box-folder 109:1

Social Security Center on Budget and Policy Priorities on African-Americans, Hispanic Americans and Social Security Reform, 1998, 2005

Box-folder 109:2

Southern League, 1995-1996

Box-folder 109:3

Surveys- National Opinion Polls conducted by the Joint Center for Political and Economic Studies and Doble Research Associates, 1997, 2000

Box-folder 109:4

Surveys- Public Opinion on Race and Affirmative Action conducted by the National Opinion Research Center, 1996

Box-folder 109:5

Surveys- Racial Attitudes, Ethnic Images, Race Relations, conducted by the National Opinion Research Center, the Joint Center for Political and Economic Studies, Southern Regional Council and the Arthur Levitt Public Affairs Center at Hamilton College, 1990, 1997, 1999

Box-folder 109:6

Clarence Thomas Supreme Court Nomination- NAACP Report, 1991 August

Box-folder 109:7

Clarence Thomas Supreme Court Nomination- Polls, 1991

Box-folder 109:8

Clarence Thomas Supreme Court Nomination- Reactions to his Nominations, 1991-1992

Box-folder 109:9

United Nations- Julian Bond's "Call to Action " at the United Nations World Conference Against Racism concerning continued Racial Discrimination in the United States, 1997-2000

Box-folder 109:10

United Nations- Julian Bond's "Call to Action " at the United Nations World Conference Against Racism concerning continued Racial Discrimination in the United States- Research, 2000

Box-folder 109:11

University of Virginia, 1997-2006

Box-folder 110:1

Vietnam War, 1967-1969

Box-folder 110:2

Vietnam War- Research Material from Erich Martel, n.d.

Box-folder 110:3

Voting- Increasing Black Participation, 2000

Box-folder 110:4

Voting- Population Characteristics, 1968-1970, 1984

Subseries B: Academic Course Evaluations and Lectures

Box-folder 110:5

Course Evaluations- The American University, 1992-1994

Box-folder 110:6

Course Evaluations- The American University, 1995-1996

Box-folder 110:7

Course Evaluations- The American University, 1997-2001

Box-folder 110:8

Course Evaluations- The American University, 2002-2004

Box-folder 111:1

Course Evaluations- Harvard University, 1991

Box-folder 111:2

Course Evaluations- The University of Virginia, 1995

Box-folder 111:3

Course Evaluations- The University of Virginia- "History of the Civil Rights Movement ", n.d.

Box-folder 111:4

Course Evaluations- The University of Virginia- "History of the Civil Rights Movement ", n.d.

Box-folder 111:5

Course Evaluations– The University of Virginia– "The Sixties in Black and White ", 2000-2004, n.d.

Box-folder 111:6

Course Evaluations- Williams College, 1992

Box-folder 111:7

Course Outlines and Syllabi, 1988-2002, n.d.

Box-folder 111:8

Course Reader- University of Virginia- Gonna Sit at the Welcome Table , 1994-1996

Box-folder 111:9

Course Research Material, 1988-2002

Box-folder 112:1

Course Research Material, n.d.

Box-folder 112:2

Course Research Material, n.d.

Box-folder 112:3

Lecture Notes, 1994-2002

Box-folder 112:4

Lecture Notes, n.d.

Box-folder 112:5

Lecture Notes, n.d.

Box-folder 112:6

Oral History Course- The American University, 1996

Box-folder 112:7

Oral History Project- The University of Virginia, 1992-1993

Box-folder 112:8

Project- Black Leadership- University of Virginia, 2000

Box-folder 112:9

Proposals- Teaching Civil Rights Movement History, 1991-1999
Series VIII: Family and Personal Papers, including photographs
Subseries A: Julian Bond

Box-folder 113:1

Activities and Programs, 1956, 1966-1998

Box-folder 113:2

Activities and Programs, 2004

Box-folder 113:3

Activities and Programs, 2005, n.d.

Box-folder 113:4

Address Book, n.d.

Box-folder 113:5

Appointment Book, 1967-1968

Box-folder 113:6

Appointment Book, 1968-1969

Box-folder 113:7

Appointment Book, 1969

Box-folder 113:8

Appointment Book, 1969-1970

Box-folder 113:9

Appointment Book, 1969-1970

Box-folder 113:10

Appointment Book, 1970

Box-folder 113:11

Appointment Book, 1970

Box-folder 113:12

Appointment Book, 1971

Box-folder 113:13

Appointment Book, 1971

Box-folder 113:14

Appointment Book, 1972

Box-folder 113:15

Appointment Book, 1972

Box-folder 113:16

Appointment Book, 1973

Box-folder 114:1

Appointment Book, 1974

Box-folder 114:2

Appointment Book, 1975

Box-folder 114:2a

Appointment Book, 1975

Box-folder 114:3

Appointment Book, 1976

Box-folder 114:3a

Appointment Book, 1977

Box-folder 114:4

Artifacts and Memorabilia- Commemorative Coin honoring Martin Luther King, Jr., n.d.

Box-folder 114:5a-e

Artifacts and Memorabilia – Honorary Keys to Cincinnati, Ohio; Long Beach, California; New Orleans, Louisiana; Roanoke, Virginia; and Tulsa, Oklahoma, n.d.

Box-folder 114:6

Artifacts and Memorabilia- Political Buttons for Julian Bond; Portia; "EMK 1972"; SNCC; the 34 Ohio State students indicted in 1968, 1968-1972, n.d.

Box-folder 114:7

Award of Merit for Service to Humanity- Bucknell University, 1998 May 23

Box-folder 115:1

Biographical Sketches of Julian Bond, 1968-75, 1999, n.d.

Box-folder 115:2

Birthday Salute from the NAACP given at the 93rd Annual NAACP Meeting, New York, New York (glass), 2002

Box 115

Cartoon of Julian Bond inscribed by Bill Daniels, showing Bond knocking on the door of S.S. High with a "Different Point of View" brief case and the office occupant cowering under his desk, 1971 May 12

Oversize.

Box-folder 115:3

Certificates and Awards, 1968-2001

Box-folder 115

Certificates and Awards, 1968-2003

Oversize.

Box-folder 115:4

Children, 1969, 1978-1980

Box-folder 115:5

Correspondence- Family and Personal, 1965-2004, n.d.

Box-folder 115:6

Correspondence- Parents, 1952-1957

Box-folder 115:7

Drawing of Julian Bond by Solomon Sanders, 2004

Box-folder 115:8

Elementary School and George School, 1946-1957

Box-folder 116:1

Financia- Accountants, 1970-1971

Box-folder 116:2

Financial- Atlanta Transit Suit, 1971-1972

Box-folder 116:3

Financial- Dan Berstein, 1970

Box-folder 116:4

Financial- Black Audio Network, 1972-1976

Box-folder 116:5

Financial- Colossal Cattle Company, 1972-1973 June

Box-folder 116:6

Financial- Colossal Cattle Company, 1973 July- December

Box-folder 116:7

Financial- Colossal Cattle Company, 1974-1979

Box-folder 116:8

Financial- Earl Graves Publishing Company, 1969-1970

Box-folder 116:9

Financial- Frontiers Unlimited, Incorporated, 1969-1970

Box-folder 116:10

Financial- Georgia Legislative Retirement System, 1967

Box-folder 116:11

Financial- Hank Thomas Enterprises- Dairy Queen and Wishbone Franchises, 1969-1973, n.d.

Box-folder 117:1

Financial- Hank Thomas Enterprises- Legal Matters, 1969, 1972-1976

Box-folder 117:2

Financial- Legal Investment Association, Inc., 1969

Box-folder 117:3

Financial- Los Angeles Times Syndicate, 1976

Box-folder 117:4

Financial- Motor Electronics, 1969

Box-folder 117:5

Financial- Mound Bayou Investment Corporation, 1967

Box-folder 117:6

Financial- Charles Negaro, et al., 1970-1974

Box-folder 117:7

Financial- Peanut Plantation, 1977

Box-folder 117:8

Financial- Robert P. Walker Enterprises, Ltd., 1987-1988

Box-folder 117:9

Financial- Touche Ross and Company, 1971, 1981-82, n.d.

Box-folder 117:10

Financial- Leroy Wilson- Radio Series, 1972-1973

Box-folder 117:11

Financial- Wright, Jackson, Brown, Williams, Stephens, Incorporated, 1969-1973

Box-folder 117:12

Honorary Degree- Bates College, 1999

Box-folder 117:13

Honorary Degree- Berea College, 2004

Box-folder 117:14

Honorary Degree- The California State University, 1999

Box-folder 117:15

Honorary Degree- Dillard University, 1999

Box-folder 117:16

Honorary Degree- Edward Waters College, 19[?]

Box-folder 118:1

Honorary Degree- Gonzaga University, 1998

Box-folder 118:2

Honorary Degree- Northeastern University, 1999

Box-folder 118:3-3a

Honorary Degree- Ramapo College of New, 2002

2 binders.

Box-folder 118:4

Honorary Degree- Williams, 2005

Box-folder 118:5

Honorary Degree- Washington University, St. Louis, 2000

Box-folder 118:6

Honorary Degree Plaque- Washington University, St. Louis, 2000

Box-folder 119:1

Legal, 1969-1971

Box-folder 119:2

Membership Cards, 1962-1975

Box-folder 119:3

Miscellaneous, 1957-1977, 1991, n.d.

Box-folder 119:4

Morehouse College Graduation, 1957-1971, 1996-98

Box-folder 119:5

Photographs- Julian Bond's Childhood and as Young Man, 1941-1963, n.d.

Box-folder 119:6

Photographs- Julian Bond's Congressional Campaign, n.d.

Box-folder 119:7

Photographs- Julian Bond's Congressional Campaign, n.d.

Box-folder 119:8

Photographs- Julian Bond- Miscellaneous Campaigns, 1968-1986, n.d.

Box-folder 119:9-10

Photographs- Julian Bond in the Georgia House of Representatives, ca. 1965-1975

2 folders.

Box-folder 119:11

Photographs- Julian Bond in the Georgia House of Representatives, with Pages, n.d.

Box-folder 119:12

Photographs- Julian Bond in the Georgia Senate, n.d.

Box-folder 119:13

Photographs- Julian Bond with a Group of Children on Stairs, n.d.

Box-folder 119

Photographs- Julian Bond, 12 photographs mounted on boards, n.d.

Oversize.

Including Julian Bond for Congress; a young Bond speaking from a podium outside; a large group photograph with Julian Bond, possibly the Georgia Legislature.

Box-folder 120

Photographs- Julian Bond- African Dance Ceremony, n.d.

Oversize.

Box-folder 120:1

Photographs- Julian Bond- Alone, ca. 1970-1990, n.d.

Box-folder 120:2

Photographs- Julian Bond- Celebrities, 1972-2004, n.d.

Box-folder 120:3

Photographs- Julian Bond- Civil Rights Leaders, ca. 1942-1989, n.d.

Box-folder 120:4

Photographs- Julian Bond- Politicians, ca. 1957-1999, n.d.

Box-folder 120:5

Photographs- Julian Bond on Saturday Night Live , with correspondence from 1978, 1977

Box-folder 120:6

Photographs- Julian Bond- Unidentified Groups and Individuals, 1971-1974, n.d.

Box-folder 120:7

Photographs- Julian Bond- Public Appearances, 1971-1976, n.d.

Box-folder 120:8

Photographs- Julian Bond- Public Appearances, n.d.

Box-folder 120:9

Photographs- Julian Bond- Public Appearances- [Denver ?], n.d.

Box-folder 120:10

Photographs- Julian Bond- Negatives and Contact Sheets, n.d.

Box-folder 121:1

Photographs- Julian Bond- Speaking at ASPA, n.d.

Box 121

Photographs – Julian Bond- Alabama State University WVAS and Friends of the Library, 1998 April 17

Oversize.

Box-folder 121:2

Photographs- Julian Bond- America's Black Forum, n.d.

Box-folder 121:3

Photographs- Julian Bond- American Program Bureau Publicity Shots, n.d.

Box-folder 121:4

Photographs- Julian Bond- Atlanta Sit-in Veterans, n.d.

Box-folder 121:5

Photographs- Julian Bond- Awards and Honors, 1970-1998

Box-folder 121:6

Photographs- Julian Bond- Speaking about Blacks and Southern Politics, n.d.

Box-folder 121:7

Photographs- Julian Bond- Black Caucus (Georgia), n.d.

Box-folder 121:8

Photographs- Julian Bond- First Black Georgia House Members elected in the 20th Century, n.d.

Box-folder 121:9

Photographs- Julian Bond- College Speaker, 1968-1998

Box-folder 121:10

Photographs- Julian Bond- Speaking to Community Relations Board, n.d.

Box-folder 121:11

Photographs- Julian Bond- Democratic National Convention, 1968

Box-folder 121:12

Photographs- Julian Bond- James Forman Funeral Service, 2005

Box-folder 121:13

Photographs- Julian Bond- Speaking at the Georgia Loyal Democrat Convention, 1972

Box-folder 121:14

Photographs- Julian Bond- Golden Monocle Club Member, 1973

Box-folder 121:15

Photographs- Julian Bond- Great March on Washington 25th Anniversary, 1988

Box-folder 121:16

Photographs- Julian Bond- Meeting with Martin Luther King, Jr. and Dedication of the King Portrait, n.d.

Box-folder 121:17

Photographs- Julian Bond- Speaking at the Kiwanis Club International Day Luncheon in Jamaica, 1969

Box 121

Photographs- Julian Bond- Life Photograph Album with photographs removed from the album sheets, 1968

Oversize.

Box-folder 121:18

Photographs- Julian Bond- Meet the Press, 1998

Box-folder 121:19

Photographs- Julian Bond- Memphis Civil Rights Museum Dedication, 1992

Box-folder 121

Photographs- Julian Bond- Miscellaneous, including one with President Bill Clinton, 1999, n.d.

Oversize.

Box-folder 121:20

Photographs- Julian Bond- NAACP Board Retreat and General, 1999-2004, n.d.

Box-folder 121:21

Photographs- Julian Bond- NAACP Honorees, 1999, n.d.

Box-folder 121:22

Photograph Albums- Julian Bond- NAACP Fight Against Apartheid in South Africa and Bond's Congressional Campaign from Susan Ross, 1985-1986, n.d.

Box-folder 121:23

Photographs- Julian Bond- Narrating Scenes from the Series "Rush Toward Freedom ", n.d.

Box-folder 121:24

Photographs- Julian Bond- Speaking at the National Press Club, 1998

Box-folder 121:25

Photographs- Julian Bond- O'Keefe High School, n.d.

Box-folder 121:26

Photographs- Julian Bond- SNCC Conference, Hartford, Connecticut, 1988

Box-folder 122:1

Photographs- Julian Bond- SNCC Reunion, 1988

Box-folder 122:2

Photographs- Julian Bond- SNCC Conference, Raleigh, North Carolina, 2000

Box-folder 122:3

Photographs- Julian Bond- Southern Africa Conference, Lesotho, 1976

Box-folder 122:4

Photographs- Julian Bond- Southern Leadership Conference Alumni, 1990

Box-folder 122:5

Photographs- Julian Bond- Urban League Conference, 1975

Box-folder 122:6

Photographs- Julian Bond- Urban Revitalization Conference Press Conference, 1973

Box-folder 122:7

Photographs- Julian Bond- Voter Education Project, n.d.

Box-folder 122:8

Photographs- Julian Bond- WCAU Radio Interview, 1987

Box-folder 122:9

Photographs- Julian Bond- Wesley Community Centers, n.d.

Box-folder 122:10

Photographs- Individuals- Identified, 1968-1976, n.d.

Box-folder 122:11

Photographs- Pam [Horowitz ?] as a Child, and her parents, 1944-1947

Box-folder 122:12

Plaque from the Department of Transportation as a Civil Rights Activist, 1997 February 24

Box-folder 122:13

Plaque from the Port Arthur Branch NAACP, 1998 September 18

Box 122

Plaque of 2001 Good Guy Award from the National Women's Political Caucus, 2001

Oversize.

Box-folder 122:14

Plaque from International Civil Rights Walk of Fame, 2004 September 14

Box-folder 122:15

Poems and Lyrics by Julian Bond, 1963-1977, 1990