A Collection in the
Clifton Waller Barrett Library of American Literature
Accession number 5298-d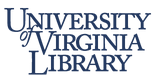 University of Virginia Library
Albert and Shirley Small Special Collections Library
University of Virginia
Charlottesville, Virginia 22904-4110
USA
Phone: (434) 243-1776
Fax: (434) 924-4968
Reference Request Form:
https://small.lib.virginia.edu/reference-request/
URL:
http://small.library.virginia.edu/
© 1997 By the Rector and Visitors of the University of Virginia. All rights reserved.
Funded in part by a grant from the National Endowment for the Humanities.
Processed by: Special Collections Department Staff
Repository
University of Virginia. Library. Special Collections Dept. Alderman Library University of Virginia Charlottesville, Virginia 22903 USA
Collection Number
5298-d
Title
James Branch Cabell Collection 1894-1937
Extent
ca. 125 items
Creator
Location
Language
English
---
Access Restrictions
Collection is open to research.
Use Restrictions
See the University of Virginia Library's use policy.
Preferred Citation
James Branch Cabell Collection, Accession 5298-d, Special Collections Department, University of Virginia Library
Acquisition Information
Deposit, [1963 Dec 17]
Funding Note
Funded in part by a grant from the National Endowment for the Humanities
Alice Serpell
Barrett H. Clark
F[rank] C. Pape
Frank C. Pape
George Reynell
Harold Moses
James Branch Cabell
John S. Summer
Lewis Gannett
Richard Butler Glaenzer
Richard Cabell
W. S. Woods
[Barrett H.] Clark
[Ben] Abramson
[Harold] Moses
[I. R.] Brussel
[I. R.] Brussell
[Richard Butler] Glaenzer
Brooke, Devon
Malston, Devon
Book review of Smirt

1934 Feb 1

TMsS, 1 p.

[Envelope addressed to Richard Butler Glaenzer . ]

"For final paragraph in book, 'Ah, yes, this love is an illusion,' etc., substitute:...."

n.d.

AMs, 1 p.
James Branch Cabell to Alice Serpell

ca. 1894

ALS, 3 p.

James Branch Cabell to Alice Serpell

ca. 1894

ALS, 4 p.

James Branch Cabell to Alice Serpell

[1894 Oct 29]

ALS, 4 p. w/env

James Branch Cabell to Alice Serpell

[1894 Nov 9]

ALS, 3 p. w/env

James Branch Cabell to Alice Serpell

[1894?] Nov 20

ALS, 4 p. w/env

James Branch Cabell to Alice Serpell

1894 Dec 7

ALS, 4 p.

James Branch Cabell to Alice Serpell

[1895 Jan 25]

ALS, 2 p. w/env

James Branch Cabell to Alice Serpell

[1895 Apr 15]

ALS, 3 p.

James Branch Cabell to Harper & Brothers

1905 May 10

ALS, 2 p.

James Branch Cabell to Harper & Brothers

1905 May 30

ALS, 1 p.

James Branch Cabell to Harper & Brothers

1905 Jun 13

ALS, 1 p.

James Branch Cabell to Harper & Brothers

1907 Aug 8

ALS, 1 p.

James Branch Cabell to Mr. Rice

1912 May 1

ALS, 2 p.

James Branch Cabell to Mr. Alden

1913 Sep 25

ALS, 1 p.

James Branch Cabell to McBride, Nast & Co.

1915 Jan 2

ALS, 1 p.

James Branch Cabell to [Barrett H.] Clark

1920 Feb 16

TLS, 1 p.

Printed protest in the form of a letter against the suppression of Jurgen

1920 Feb 23

PL, 1 p.

James Branch Cabell to [Barrett H.] Clark

1920 Apr 2

TLS, 1 p.

John S. Summer to Barrett H. Clark

1920 Apr 16

TLS, 3 p.

James Branch Cabell to [Barrett H.] Clark

1920 Apr 20

TLS, 1 p.

James Branch Cabell to Barrett H. Clark

1920 Jun 7

TLS, 1 p.

James Branch Cabell to Barrett H. Clark

1920 Jun 22

TLS, 1 p.

James Branch Cabell to Mr. Smith

1920 Aug 24

ALS, 1 p.

James Branch Cabell to Barrett H. Clark

1920 Sep 22

TLS, 1 p.

James Branch Cabell to Barrett H. Clark

1920 Oct 16

TLS, 1 p.

James Branch Cabell to Barrett H. Clark

1920 Nov 16

TLS, 1 p.

James Branch Cabell to Barrett H. Clark

1920 Nov 20

TLS, 1 p.

James Branch Cabell to Barrett H. Clark

1920 Dec 23

TLS, 1 p.

James Branch Cabell to Mr. Saunders, with a small photo of Cabell

1921 Mar 18

TLS, 1 p.

James Branch Cabell to [Barrett H.] Clark

1921 Jun 30

TLS, 1 p.

James Branch Cabell to [Barrett H.] Clark

1921 Jul 19

TLS, 1 p.

James Branch Cabell to Mr. Ingersoll

1922 Jan 23

TLS, 1 p.

James Branch Cabell to Barrett H. Clark

1922 Jul 9

TLS, 1 p.

James Branch Cabell to Barrett H. Clark

1923 Jan 20

TLS, 1 p.

James Branch Cabell to Mr. Eddy

1923 Mar 24

TLS, 1 p. w/env

W. S. Woods to James Branch Cabell , with TLS reply from James Branch Cabell on verso

1923 Apr 19

TLS, 2 p.

James Branch Cabell to Mr. Holt

1925 Oct 5

TLS, 1 p.

James Branch Cabell to [Harold] Moses

1927 Jan 1

TLS, 1 p. w/env

James Branch Cabell to [Harold] Moses

1927 Apr 25

TLS, 1 p. w/env

Frank C. Pape to [Harold] Moses

1927 May 19

ALS, 5 p.

James Branch Cabell to [Harold] Moses

1927 Jun 29

TLS, 1 p. w/env

James Branch Cabell to [Harold] Moses

1927 Aug 18

TLS, 1 p. w/env

Frank C. Pape to [Harold] Moses

1927 Aug 20

ALS, 4 p.

Frank C. Pape to [Harold] Moses

1927 Sep 17

ALS, 2 p. w/env

Frank C. Pape to [Harold] Moses

1927 Oct 26

ALS, 2 p. w/env

F[rank] C. Pape to Harold Moses

1927 Nov 2

APCS

James Branch Cabell to Mr. Jester

1927 Nov 8

TLS, 1 p.

Frank C. Pape to [Harold] Moses

1927 Nov 28

ALS, 4 p. w/env and receipt

James Branch Cabell to Mr. Maxwell

1927 Dec 10

TLS, 1 p.

Frank C. Pape to [Harold] Moses

1927 Dec 14

ALS, 2 p. w/env

James Branch Cabell to [Harold] Moses

1927 Dec 21

TLS, 1 p. w/env

Frank C. Pape to [Harold] Moses

1928 Jan 12

ALS, 4 p. w/env

Frank C. Pape to [Harold] Moses

1928 Jan 20

ALS, 1 p. w/env

Frank C. Pape to [Harold] Moses

1928 Mar 11

ALS, 2 p. w/env

James Branch Cabell to [Harold] Moses

1928 Jul 2

TLS, 1 p. w/env

Frank C. Pape to [Harold] Moses

1928 Aug 24

ALS, 4 p. w/env

Frank C. Pape to [Harold] Moses

1928 Nov 26

ALS, 2 p. w/env

Frank C. Pape to [Harold] Moses

1929 Feb 9

ALS, 2 p. w/env

James Branch Cabell to the Centaur Book Shop

1929 May 4

TLS, 1 p.

Frank C. Pape to [Harold] Moses

1929 Oct 1

ALS, 4 p. w/env

Frank C. Pape to Mr. Booth

[1929] Oct 3

ALS, 2 p.

[enclosing "List of Originals by Frank C. Pape "]

Frank C. Pape to [Harold] Moses

1930 Jan 7

ALS, 1 p. w/env

James Branch Cabell to Mr. Mason

1930 Mar 29

TLS, 1 p.

James Branch Cabell to [Richard Butler] Glaenzer

1930 Jun 11

TLS, 1 p. w/env

James Branch Cabell to [Richard Butler] Glaenzer

1930 Jun 14

TLS, 1 p. w/env

James Branch Cabell to [Richard Butler] Glaenzer

1930 Jun 17

TLS, 1 p. w/env

James Branch Cabell to Mr. Toohey

1930 Jun 19

TLS, 1 p.

James Branch Cabell to Mr. Mason

1931 Feb 13

TLS, 1 p.

Frank C. Pape to [Harold] Moses

1931 Mar 5

ALS, 2 p. w/env

James Branch Cabell to Mr. Mason

1931 Mar 21

TLS, 1 p.

James Branch Cabell to [I. R.] Brussel

1931 Apr 3

TLS, 1 p.

James Branch Cabell to Mr. Mason

1931 Jul 11

TLS, 1 p.

James Branch Cabell to Mr. Mason

1931 Jul 22

TLS, 1 p.

James Branch Cabell to Centaur Book Shop

1931 Sep 30

TLS, 1 p.

James Branch Cabell to Mr. Mason

1931 Oct 3

TLS, 1 p.

James Branch Cabell to Mr. Mason

1931 Oct 31

TLS, 1 p.

James Branch Cabell to Mr. Mason

1931 Nov 7

TLS, 1 p.

James Branch Cabell to Mr. Mason

1931 Nov 10

TLS, 1 p.

James Branch Cabell to Mr. Mason

1931 Nov 17

TLS, 1 p.

James Branch Cabell to Mr. Mason

1931 Dec 4

TLS, 1 p.

James Branch Cabell to Mr. Mason

1932 Jan 15

TLS, 1 p.

James Branch Cabell to Mr. Mason

1932 Jan 21

TLS, 1 p.

James Branch Cabell to Mr. Mason

1932 Feb 27

TLS, 1 p.

James Branch Cabell to Mr. Mason

1932 Mar 4

TLS, 1 p.

James Branch Cabell to [I. R.] Brussell

1932 Jun 11

TLS, 1 p. w/env

James Branch Cabell to Mr. Mason

1932 Jun 11

TLS, 1 p.

James Branch Cabell to [Richard Butler] Glaenzer

1932 Sep 21

TLS, 1 p.

James Branch Cabell to [Richard Butler] Glaenzer

1932 Sep 29

TLS, 1 p.

James Branch Cabell to [Richard Butler] Glaenzer

1932 Oct 12

TLS, 1 p. w/env

James Branch Cabell to [Richard Butler] Glaenzer

1932 Oct 18

TLS, 1 p. w/env

James Branch Cabell to [Richard Butler] Glaenzer

1932 Oct 22

TLS, 1 p. w/env

James Branch Cabell to [Richard Butler] Glaenzer

1932 Oct 29

TLS, 1 p. w/env

James Branch Cabell to [Richard Butler] Glaenzer

1932 Nov 22

TL, 1 p.

James Branch Cabell to [Richard Butler] Glaenzer

1932 Dec 29

TLS, 1 p. w/env

James Branch Cabell to Mr. Mason

1933 Feb 16

TLS, 1 p.

James Branch Cabell to [Richard Butler] Glaenzer

1933 May 8

TLS, 1 p. w/env

James Branch Cabell to [Richard Butler] Glaenzer

1933 May 20

TLS, 1 p. w/env

James Branch Cabell to [Richard Butler] Glaenzer

1933 Jun 16

TLS, 1 p. w/env

James Branch Cabell to [Richard Butler] Glaenzer

1933 Jun 24

TLS, 1 p.

James Branch Cabell to [Richard Butler] Glaenzer

1933 Jul 1

TLS, 1 p. w/env

James Branch Cabell to [Richard Butler] Glaenzer

1933 Sep 9

TLS, 1 p.

James Branch Cabell to [Richard Butler] Glaenzer

1933 Oct 21

TLS, 1 p.

James Branch Cabell to the Argus Book Shop

1933 Dec 29

TLS, 1 p.

James Branch Cabell to [Richard Butler] Glaenzer

1934 Jan 23

TLS, 1 p. w/env

James Branch Cabell to [Richard Butler] Glaenzer

1934 Jan 27

TLS, 1 p. w/env

Frank C. Pape to [Harold] Moses

1934 Feb 1

ALS, 1 p. w/env

James Branch Cabell to [Richard Butler] Glaenzer

1934 Feb 6

TLS, 1 p. w/env

James Branch Cabell to [Richard Butler] Glaenzer

1934 Feb 9

TLS, 1 p. w/env

James Branch Cabell to [Richard Butler] Glaenzer

1934 Feb 24

TLS, 1 p. w/env

James Branch Cabell to [Richard Butler] Glaenzer

1934 Mar 6

TLS, 1 p. w/env

James Branch Cabell to [Richard Butler] Glaenzer

1934 Mar 12

TLS, 1 p. w/env

[Enclosed is a typescript copy, 1934 Mar 9, Lewis Gannett to James Branch Cabell . ]

James Branch Cabell to [Richard Butler] Glaenzer

1934 Mar 23

TLS, 1 p. w/env

James Branch Cabell to [Richard Butler] Glaenzer

1934 Mar [28]

TLS, 1 p. w/env

James Branch Cabell to [Richard Butler] Glaenzer

1934 Mar 31

TLS, 1 p. w/env

James Branch Cabell to [Richard Butler] Glaenzer

1934 Apr 7

TLS, 1 p.

James Branch Cabell to [Richard Butler] Glaenzer

1934 Apr 10

TLS, 1 p. w/env

James Branch Cabell to [Richard Butler] Glaenzer

1934 Apr 28

TLS, 1 p. w/env

James Branch Cabell to [Richard Butler] Glaenzer

1934 May 15

TLS, 1 p. w/env

James Branch Cabell to [Richard Butler] Glaenzer

1934 May 20

TLS, 1 p. w/env

James Branch Cabell to [Richard Butler] Glaenzer

1934 May 24

TLS, 1 p. w/env

James Branch Cabell to [Richard Butler] Glaenzer

1934 Jun 10

TLS, 1 p. w/env

James Branch Cabell to [Ben] Abramson

1937 Jul 24

TLS, 1 p. w/env

James Branch Cabell to [Ben] Abramson

1937 Aug 8

TLS, 1 p. w/env
Document recording a sale of land by George Reynell of Malston, Devon , to Richard Cabell of Brooke, Devon

1669

DS

Newsclippings re James Branch Cabell

ca. 1926

Clippings

Harold Moses to Frank C. Pape

1927 Nov 2

Receipt

Printed circular re: "The Complete Works of Francois Rabelais"

n.d.

Circular, 4 p.

Envelope in the hand of Frank C. Pape addressed to Harold Moses

n.d.

Envelope