A Collection in the
Clifton Waller Barrett Library of American Literature
Accession number 6970-d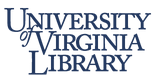 University of Virginia Library
Albert and Shirley Small Special Collections Library
University of Virginia
Charlottesville, Virginia 22904-4110
USA
Phone: (434) 243-1776
Fax: (434) 924-4968
Reference Request Form:
https://small.lib.virginia.edu/reference-request/
URL:
http://small.library.virginia.edu/
© 1997 By the Rector and Visitors of the University of Virginia. All rights reserved.
Funded in part by a grant from the National Endowment for the Humanities.
Processed by: Special Collections Department Staff
Repository
University of Virginia. Library. Special Collections Dept. Alderman Library University of Virginia Charlottesville, Virginia 22903 USA
Collection Number
6970-d
Title
Catharine Maria Sedgwick Collection 1801-1865
Extent
20 items
Creator
Location
Language
English
---
Access Restrictions
There are no restrictions.
Use Restrictions
See the University of Virginia Library's use policy.
Preferred Citation
Catharine Maria Sedgwick Collection, Accession 6970-d, Special Collections Department, University of Virginia Library
Aquisition Information
Deposit [ 1963 Dec 17 ] 1966 Dec 15
Funding Note
Funded in part by a grant from the National Endowment for the Humanities
Catharine Maria Sedgwick
Catharine Maria Sedgwick
Catharine Sedgwick
Charles Cromwell Ingham
Charles Sedgwick
Edmund Welles
Fletcher Harper
Frederika Bremer
George Palmer Putnam
Goethe
Harmanus Bleeker
J.H. Mergs
James Parton
Maria Watson
Marianne C.D. Silsbee
Mary Fairlie Cooper
Mary Russell Mitford
Stephen Girard
Theodore Sedgwick
William Mergs
William [J.] Mrimot
[Mary Fairlie] Cooper
[William Davis] Ticknor
America
Boston
England
Hartford
Lebanon, New Hampshire
Lennox
London
Long Island
New England
New York
Philadelphia
Reading
Southampton
Stockbridge
Sweden
Theodore Sedgwick to Catharine Maria Sedgwick

1801 Feb 10

ALS, 1 p.

[Looks forward to returning home and being reunited with his daughter Catharine Sedgwick and his other children; mentions concern about the health of Aunt West who is such a good person]

Catharine Maria Sedgwick to Harmanus Bleeker

1824 Aug 5

ALS, 1 p.

[Writes from Lebanon, New Hampshire , where she has met a Mr. Brasier, a Unitarian Minister, whom she desires to introduce to Mr. Harmanus Bleeker ]

Catharine Maria Sedgwick to My dear Sir

1831 Feb 9

ALS, 1 p.

[Encourages the recipient of her letter, who is apparently leaving for an unknown country, to not despair; and hopes he will be rewarded for working for such a noble cause]

Catharine Maria Sedgwick to My dear Sir

1833 Aug 27

ALS, 2 p.

[writes concerning the publication of an article by Sismondi, in America and in England , and her translation of the article into English which is now useless, and the whole thing profitless for her correspondent; wants him to forward the Sismondi article to William [J.] Mrimot , Beacon Street; and mentions an article by Madame de Stael in the North American Review ]

Catharine Maria Sedgwick to "My dear Sir" [ William Mergs ]

1836 Aug 16

ALS, 1 p.

[Letter regards money she expects to get for some drafts, and asks that payment be sent to her in Stockbridge or to her brother's address in Lennox ]

J.H. Mergs to Catharine Maria Sedgwick

1836 Aug 18

ALS, 1 p.

[On the reverse of the previous letter, August 16, 1836, he replies to her letter for his brother Bill, sending her a statement of the drafts collected and the amount of $64.24]

Catharine Maria Sedgwick to Mary Russell Mitford

1839 Jun 10

ALS, 2 p.

[Notifies Mary Russell Mitford that she, Kate, and others of her party would like to spend the evening with her at Reading on the way from Southampton to London if possible, and calls Mary Russell Mitford her oldest friend in England ]

Catharine Maria Sedgwick to George Palmer Putnam

1843 Apr 24

ALS, 2 p.

[inserted in Field's copy of the illustrated edition of the Bryant Festival at the Century (PS 1185.c4 1865a 590314 copy 2)]

[Social note to Mr. George Palmer Putnam , in which she hopes that both he and his wife are well]

Catharine Maria Sedgwick to Maria Watson

1846 Aug 2

ALS, 4 p.

[Mentions her travel to various friends' houses in the country, New York , and Long Island ; apologizes about the long delay in answering her kind, gratifying, and interesting letter; speaks about her own strong feelings for her family and the people of New England , where seeing her writings appreciated by New England gives her the most satisfaction; mentions Mrs. Maria Watson 's "trials"; philosophizes about God's wisdom in giving each as much as she can bear; praises the writing and philosophy of Frederika Bremer who understands domestic life and natural character in all places, especially (her native) Sweden and New England ; urges her to read Emilia Windham by Mrs. [March ?]; and gives her emotional encouragement]

Catharine Maria Sedgwick to George Palmer Putnam

1850 Dec 13

ALS, 2 p.

[Since she has not heard from the firm's clerk about her request to send a pictorial Bible , she asks George Palmer Putnam to send the Bible as well as several other books to Lennox ; sends greetings of the season and inquires after his family]

Catharine Maria Sedgwick to Edmund Welles

1851 Sep 11

ALS, 1 p.

[Translates a line by Goethe for him (counseling a young student): "Reason and good sense are expressed with little art. When you are seriously intent on saying something it is necessary to limit for words!"]

Catharine Maria Sedgwick to Mrs. Coolidge

1852 Apr 13

ALS, 1 p.

[Thanks her for invitation which she would gratefully accept even if Mrs. Coolidge's brother were not present.]

Catharine Maria Sedgwick to Mrs. Farrar

[1861 Jan 10]

ALS 3 p.

[Will comply with Mrs. Farrar's request for autographs to be sold at a fair; not only will she send her own but will include "treasures" from her papers in Lennox -other people's valuable autographs; and hopes that the dry, cold air will relieve Mrs. F. from the miseries of asthma.]

Catharine Maria Sedgwick to Mr. James Parton

1865 Feb 24 & 25

AL, 8 p.

[Expresses admiration for James Parton 's writings and his genius, especially fascinated by the central figures of his biographies Butler and Burr; calls the book on Burr the most exciting one she ever read; credits her special interest in Burr to personal acquaintance since her father had met him and Burr's sister, Mrs. Reeve, was a schoolmate and later an intimate friend of her mother; apologizes for possible blunders in her letter due to being an invalid, her eyesight reduced and her memory not too keen; talks about Burr's looks and his intellect, yet, in her opinion, with no conscience, no moral principle; speaks at length about the Life of Andrew Jackson and the Federal Party ; wonders if James Parton has heard of her and mentions her nephew Theodore Sedgwick who would have written "The History of the Federal Party" had he not died young]

Catharine Maria Sedgwick to James Parton

1865 Mar 10

ALS, 5 p.

[Pleased to have got such a quick reply from him, she compliments him again on his writing; mentions the complaints of her cousin regarding the reading matter sent to the wounded soldiers, such as Harvey's Meditations , and "similar rubbish of philanthrop's libraries," not suitable reading among the bombs and suggests that his own books would be far better reading material, especially if he had unbound printed sheets, which could be stitched together in numbers to make them lighter and thus easier to carry and to handle; knows the difficulty in handling regular books ... from her own invalid's point of view; believes it would not be necessary for him to donate the books, there being enough philanthropists willing to buy them for that purpose; presently reading The Life and Times of Benjamin Franklin and is most impressed by it; tempted herself to do biography, she has come away from his books convinced that she did not have the gift; speaks about a sermon she has heard at her church in Stockbridge , parts of which impressed her; relates an anecdote of her brother Charles Sedgwick regarding his religious affiliation; mentions Stephen Girard ; apologizes for writing at much length (against her doctor's orders), and for taking so much of his time]

Catharine Maria Sedgwick to Mrs. [Mary Fairlie] Cooper

Monday 15

ALS, 1 p.

[Asks that the little volume accompanying the letter to be given to Miss Fairlie's "faultless niece" and refers to the time spent talking with Mrs. Mary Fairlie Cooper 's brilliant sister]

Catharine Maria Sedgwick to [William Davis] Ticknor

Thursday Feb 3

ALS, 1 p.

[Expresses regrets for not being able to accept an invitation for the following evening because friends of hers are coming to town.]

Catharine Maria Sedgwick to Fletcher Harper

18[?]9 Jun 10

ALS, 4 p.

[Informs Mr. Fletcher Harper that she plans to publish Clarence and Redwood with Putnam since they are not included in her contract with his publishing house; complains that according to friends of hers, copies of her books cannot be found in Boston , Hartford , and Philadelphia at times, although she knows that he has the books on hand; and asks him to check with agents]

Catharine Maria Sedgwick to Marianne C.D. Silsbee

Jul 7

ANS, 1 p.

[Informs her that she will be at home this morning, happy to see her any time after 11 o'clock]