A Collection in the
Special Collections Department
Accession number 3329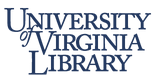 University of Virginia Library
Albert and Shirley Small Special Collections Library
University of Virginia
Charlottesville, Virginia 22904-4110
USA
Phone: (434) 243-1776
Fax: (434) 924-4968
Reference Request Form:
https://small.lib.virginia.edu/reference-request/
URL:
http://small.library.virginia.edu/
© 1997 By the Rector and Visitors of the University of Virginia. All rights reserved.
Funded in part by a grant from the National Endowment for the Humanities.
Processed by: Special Collections Staff
Repository
University of Virginia. Library. Special Collections Dept. Alderman Library University of Virginia Charlottesville, Virginia 22903 USA
Collection Number
3329
Extent
Creator
Location
Language
English
---
Access Restrictions
Collection is open to research.
Use Restrictions
See the University of Virginia Library's use policy.
Preferred Citation

Allen  


Caperton  


Braxton  


Papers  

, Accession 3329, Special Collections Department, University of Virginia Library
Acquisition Information
This collection was purchased September 30, 1949.
Funding Note
Funded in part by a grant from the National Endowment for the Humanities
Legal Correspondence:

Box 1

(4 folders)

Box 1
Box 2

(4 folders)

Box 3.
Box 3.

(4 folders)

Box 4

(4 folders)

Box 5

(5 folders)

Box 6

(5 folders)

Box 8

(2 folders)

Box 8

Braxton

 

Legal

Papers

 

: Pamphlets on constitutional articles on Corporate Commission, Elective Franchise, and Suffrage

1897-1902

(1 of 2)

Box 9

Braxton

 

Legal

Papers

 

: Pamphlets on constitutional articles on Corporate Commission, Elective Franchise, and Suffrage

1897-1902

(2 of 2)

Box 9

(2 folders)

Box 9
Legal Correspondence:

Box 10

Holt Correspondence: A-Z

1908-1912

(5 folders)

Box 10

Holt Correspondence: A-H

1916
Box 11

Holt Correspondence: Hu-Z

1916

(2 folders)

Box 11

Holt Correspondence: A-Z

1917

(3 folders)

Box 11

Holt Correspondence: A-Z

1918
Box 12

Holt Correspondence: A-Z

1922
Box 12

Holt Correspondence: A-Z

1946-1947

(3 folders)

Legal Accounts:

Box 12

Holt Accounts: A-N

1920-1925

(3 folders)

Box 13

Holt Accounts: P-Z

1920-1925

(3 folders)

Box 13

Holt Accounts: A-S

1930-1933

(3 folders)

Box 14

Holt Accounts: S-W

1930-1933

(3 folders)

Box 14

Holt Accounts: A-T

1934-1936

(3 folders)

Box 15

Holt Accounts: T-Z

1934-1936

(2 folders)

Box 15

Holt Accounts: A-Z

1945-1947

(3 folders)