A Collection in the
Special Collections Department
Accession number 1709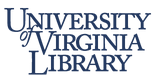 University of Virginia Library
Albert and Shirley Small Special Collections Library
University of Virginia
Charlottesville, Virginia 22904-4110
USA
Phone: (434) 243-1776
Fax: (434) 924-4968
Reference Request Form:
https://small.lib.virginia.edu/reference-request/
URL:
http://small.library.virginia.edu/
© 1997 By the Rector and Visitors of the University of Virginia. All rights reserved.
Funded in part by a grant from the National Endowment for the Humanities.
Processed by: Special Collections Staff
Repository
University of Virginia. Library. Special Collections Dept. Alderman Library University of Virginia Charlottesville, Virginia 22903 USA
Collection number
1709
Title
Millie Richards Stone Gray Diary 1822-1829
Quantity
1 item
Collector
Mrs. S. A. Mitchell
Location
Language
English
---
Access Restrictions
Collection is open to research.
Use Restrictions
See the University of Virginia Library's use policy.
Preferred Citation
Millie Richards Stone Gray Diary, Accession 1709, Special Collections Department, University of Virginia Library
Acquistion Information
This diary (# 1709)was loaned to the Library for microfilming by Mrs. S. A. Mitchellon June 15, 1943, and returned. The diary was again loaned to the Library by Mrs. Mitchell on July 27, 1944.
Funding Note
Funded in part by a grant from the National Endowment for the Humanities
---
Millie Richards Stone Gray(1800-1851) of Fredericksburg, Virginiakept a diary from January 1822 until May 1829. She wrote of her life and her husband and her children, as well as local and national events. The diary is a good source on life in 1800s Fredericksburg and it compliments area histories.
Mrs. Gray wrote mostly about her daily life and spent most of it in Fredericksburg after marrying William Fairfax Grayin 1817. A great deal of her time was spent receiving vistors or visiting friends and family. She also spent time with the Circle of Industry, which seemed to be a sewing circle; and, put together a craft fair. Mrs. Gray also wrote of shopping trips, changing homes, servants, and attending St. George's Episcopal Church. She used the diary to record some recipes and inventories.
Mrs. Gray had at least eight children. In the diary, she mentions Peter Gray, Jane Gray, Evelina Gray, George Fairfax Gray, Ann* Gray, Franklin Gray, and two other children. One son died prior to 1822; daughter Jane in 1823; and, son George in 1825. She mentions her children during important events in their life, such as christenings, travels, their private school education, and illnesses.
Mrs. Gray mentions her husband fleetingly in each entry, referring to him as "Mr. Gray," giving the diary a formal tone; he was twelve years older than his wife. He published several books and was the editor and proprietor of the Virginia Herald. His literary profession provided many opportunities for travel, taking him frequently to Washingtonand Alexandria. Mr. Gray was a Mason and while in Fredericksburgbecame Master of the Lodge. He was also a colonel in the army through membership in the Washington Guard, attended his lodge meetings as well as meetings of the literary and music societies, and was active in the fire commission and in local politics. He left Fredericksburg in 1835 and travelled to Texaswhere he ultimately settled; his [published] diary gives detailed information of these travels.
Mrs. Gray often writes of her extended family. Her father and mother were frequent visitors, and she wrote of her father's death in 1827. She also writes about her four sisters: Mary Stone, Evelina Stone, Louisa Stone, and Margaret Stone. Mary married Thomas Botts; Evelina married Charles Smith; Louisa married John Triplett; and, Margaret married Dr. Brown. It is unclear whether this Dr. Brown is the Dr. Browne who is frequently mentioned in the diary. She seemed to be the closest to Evelina and Mary.
Mrs. Gray also mentions events in Fredericksburg and the nation, including topics such as the weather, disease, deaths, medicine, fires, General LaFayette's visit, and transportation. Each entry begins with an account of the weather. She frequently wrote about illness and medicine, referring to lockjaw, consumption, smallpox, the croup, toothaches, headaches, and colds, and to leeching as the cureall for these ailments. The diary recounts the events surrounding the great fire of 1822, during which the Gray Familylost their home, as well as other smaller fires in Fredericksburg during this period. Another fascinating event that occurred in Fredericksburg was the visit of General LaFayettein 1824. Mr. Gray addressed LaFayette as Master of the Masonic Lodgeand invited him to become a member. The diary offers a very good first hand account of the visit and the general excitement it caused. The diary also mentions the modes of transporation in use at the time: giggs, steamboats, stagecoaches, and other forms of horse travel. Mrs. Gray also mentions national events, such as the election of John Quincy Adamsand Andrew Jackson, the deaths of Thomas Jeffersonand John Adams, a fire in Alexandria, Virginiaan Indian raid, and the fiftieth anniversary of the Declaration of Independence.
Mrs. Gray used the diary to record events of interest and to document historical events. She wrote a great deal about her daily life along with her children and husband. It is an interesting look into the life of a young woman's life from her point of view. Relevant and complementary information may be found in Marriage Records of the City of Fredericksburg and of Orange, Spotsylvania, and Stafford Counties, 1722-1850and The History of the City of Fredericksburg, Virginia.
List of names found in the diary (in the order in which they appear):
Nancy Lucas Long
Lunsford Long
Mr. Thomas Botts
Mr. Gordon
Mrs. Edwards
Mr. Thorn
Mr. William Morton
Mr. Grinnan
Mr. Willis
Susan Green
Peter (son)
Ann Scott
Mrs. Fitzgerald
Sister Mary
Mr. Harrison
Mr. Williams
Sukey Perry
Mr. Lockwood
Mrs. Gordon
Mrs. Fitzhugh
Evalina (daughter)
Evalina (sister)
Thomas Goodwin
Aunt Graham
Mrs. Car
Judge Green
Anna Smith
Dr. Wellford
Mr. (Rev.) McGuire
Sally Lucas
Rebecca Lomax
Mr. Scott
Mr. R. Lewis
Mr. William Mc Farlane
Mr. Crutchfield
Mr. John Brown
Betsy Morton
Richard Peacock
William Goodwin
Miss Ellen Patton
John J. Chews
Emily Taylor
Mr. Handy
William Roy
Ann Seddon
Julia Mercer
Jane Chewing
Janet Scott
Ann Scott
Lawrence Berry
Mrs. Bolling Fitzhugh
Janet
Mr. John Pollack
Mr. Gordon Scott
Mr. Harrison
Mrs Buch
Miss Wilson
Mr. Hugh Hamilton
John Minor
John Mundill
Jennette McIntosh
George Turner
Philadelphia C. frazer
Mr. Hudgin
Lunsford Lomax
Maragaret Stewart
Harriet Buck
Mary Buck
Sandy Peyton
Polly Sharpe

Andrew Jackson
Ann Scott
Ann Seddon
Ann* Gray
Anna Smith
Aunt Graham
Betsy Morton
Bolling Fitzhugh
Buch
Car
Charles Smith
Crutchfield
Edwards
Ellen Patton
Emily Taylor
Evalina (daughter)
Evalina (sister)
Evelina Gray
Evelina Stone
Fitzgerald
Fitzhugh
Franklin Gray
George Fairfax Gray
George Turner
Gordon
Gordon Scott
Green
Grinnan
Handy
Harriet Buck
Harrison
Hudgin
Hugh Hamilton
Jane Chewing
Jane Gray
Janet
Janet Scott
Jennette McIntosh
John Adams
John Brown
John J. Chews
John Minor
John Mundill
John Pollack
John Quincy Adams
John Triplett
Julia Mercer
LaFayette
Lawrence Berry
Lockwood
Louisa Stone
Lunsford Lomax
Lunsford Long
Maragaret Stewart
Margaret Stone
Mary Buck
Mary Stone
McGuire
Millie Richards Stone Gray
Nancy Lucas Long
Peter (son)
Peter Gray
Philadelphia C. frazer
Polly Sharpe
R. Lewis
Rebecca Lomax
Richard Peacock
S. A. Mitchell
Sally Lucas
Sandy Peyton
Scott
Sister Mary
Sukey Perry
Susan Green
Thomas Botts
Thomas Goodwin
Thomas Jefferson
Thorn
Wellford
William Fairfax Gray
William Goodwin
William Mc Farlane
William Morton
William Roy
Williams
Willis
Wilson
Alexandria
Alexandria, Virginia
Fredericksburg
Fredericksburg, Virginia
Texas
Washington