A Collection in the
Special Collections Department
Accession number 1000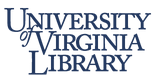 University of Virginia Library
Albert and Shirley Small Special Collections Library
University of Virginia
Charlottesville, Virginia 22904-4110
USA
Phone: (434) 243-1776
Fax: (434) 924-4968
Reference Request Form:
https://small.lib.virginia.edu/reference-request/
URL:
http://small.library.virginia.edu/
© 1997 By the Rector and Visitors of the University of Virginia. All rights reserved.
Funded in part by a grant from the National Endowment for the Humanities.
Processed by: Special Collections Staff
Repository
University of Virginia. Library. Special Collections Dept. Alderman Library University of Virginia Charlottesville, Virginia 22903 USA
Identification
Collection number 1000
Title
Persinger and Staples Family Papers 1793-1937 Inclusive
Quantity
300 items
Creator
Collector: Mrs. David W. Persinger
Location
Language
English
---
Access Restrictions
Collection is open to research.
Use Restrictions
See the University of Virginia Library's use policy.
Preferred Citation
Persinger and Staples Family Papers, Accession 1000, Special Collections Department, University of Virginia Library
Acquisition Information
This collection (# 1000) was purchased by the Library from Mrs. David W. Persingerof Virginia Beach, Virginia, ca. 1940.
Funding Note
Funded in part by a grant from the National Endowment for the Humanities
---
This collection contains ca. 300 items, 1793-1937, consisting of personal correspondence, financial papers, legal papers, and bound volumes, pertaining to the Persinger Familyand Staples Familyof Virginia.
The personal correspondence concern various events relating to the lives of both the Persinger Familyand Staples Family. The letters are divided into three groups: "Letters between Daniel de Jarnette Staplesand Mary (Waugh) Staples"; "Letters between David W. Persingerand his mother, Mrs. M. E. Martin"; and, "Correspondence of Persinger Familyand StaplesFamilies." The letters between Daniel Staplesand Mary Staplesare written during the period of 1879-1897, with the dominant theme being their enduring love for one another and the elaborate preparations that are undertaken for their 1880 wedding. The letters between David W. Persingerand his mother occur during the period of 1893-1896 and are primarily focused on David Persinger's educational life in regards to his grades and his progress at the University of Virginia. Correspondence, 1894-1937, between the Persingerand Staplesfamilies cover a variety of topics including the various ailments of Daniel Staples' invalid uncle, Judge Waller Redd Staples, and business related information concerning the Staples Family.
"The Autobiography of Judge Samuel G. Staples" elaborates the educational life of Judge Staples and his appointment to a judgeship in Richmond, Virginia. Judge Samuel G. Staplesattended Randolph Macon Academyand the University of Virginia Law School.
The financial papers, 1891-1908, concern David Staplesand Mary Staples. Items include a bankbook of Mary W. Staples, various receipts from merchants, city and state tax return vouchers and demands for payment of goods and services by David Staples. Also included is a list, n.d., of slaves and prices for Judge [Samuel G.] Staples.
The legal papers, 1892-1903, are composed of deeds and insurance policies. The contracts include agreements between David Staplesand others, a notary public notice, and a notice from an investment firm. The deeds include agreements between either David Staplesor Mary Staplesand other parties. There is a deed, January 18, 1896, between the Old Dominion Building and Loan Association of Richmond, Virginiaand Mary W. Staples. In addition, there are different types of insurance policies taken out by David Staplesor Mary Staples, including fire insurance and life insurance, with the majority of them pertaining to those ensuring against fire.
The remaining items in the collection are bound volumes which include day books, 1856-1887, kept by Samuel G. Staples; and, program books, 1902-1910 and 1905-1912, in which are play programs. Among the day books is one kept by Samuel G. Staplesand Waller Redd Staplesas executors of the estate of Abram Penn Staples.
Box 1

1879-1880Letters between Daniel de Jarnette Staplesand Mary (Waugh) Staples

(3 folders)

Box 1

1890-1897, n.d.Letters between Daniel de Jarnette Staplesand Mary (Waugh) Staples

(3 folders)

Box 1

1893-1896Letters between David W. Persingerand his mother, Mrs. M. E. Martin

Box 1

1894-1937, n.d.Correspondence of the Persinger Familyand the Staples Family
Box 2

1879Autobiography of Judge Samuel G. Staples

Box 2

1891-1908, n.d.Financial Papers

(2 folders)

Box 2

1892-1896Legal Papers: Contracts

Box 2

1892-1897Legal Papers: Deeds

Box 2

1892-1903Legal Papers: Insurance Policies

Box 2

1895,1924,n.d.Miscellaneous Papers

Box 2

1902-1910, n.d.Programs (removed from the "Program Book")
Bound Volumes
Box 2

1856-1862"Day Book"- kept by Samuel G. Staples

Box 2

1872-1887"Day Book"- kept by Samuel G. Staples

Box 3

1878-1883"Day Book"- kept by Samuel G. Staples

Box 3

n.d."Day Book"- kept by Samuel G. Staples

Box 3

1902-1910"Program Book"- kept by Samuel G. Staples

Box 3

1905-1912"Program Book"- kept by Samuel G. Staples
Abram Penn Staples
Daniel Staples
Daniel de Jarnette Staples
David Persinger
David Staples
David W. Persinger
M. E. Martin
Mary (Waugh) Staples
Mary Staples
Mary W. Staples
Samuel G. Staples
Waller Redd Staples
[Samuel G.] Staples
Richmond, Virginia
Virginia
Virginia Beach, Virginia