A Collection in the
Special Collections Department
Accession number 16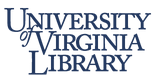 University of Virginia Library
Albert and Shirley Small Special Collections Library
University of Virginia
Charlottesville, Virginia 22904-4110
USA
Phone: (434) 243-1776
Fax: (434) 924-4968
Reference Request Form:
https://small.lib.virginia.edu/reference-request/
URL:
http://small.library.virginia.edu/
© 1997 By the Rector and Visitors of the University of Virginia. All rights reserved.
Funded in part by a grant from the National Endowment for the Humanities.
Processed by: Special Collections Department Staff
Repository
University of Virginia. Library. Special Collections Dept. Alderman Library University of Virginia Charlottesville, Virginia 22903 USA
Collection Number
16
Title
Maury Family Papers 1807-1872
Extent
11 letters
Creator
Language
English
---
Access Restrictions
Collection is open to research.
Use Restrictions
See the University of Virginia Library's use policy.
Preferred Citation
Maury Family Papers, Accession 16, Special Collections Department, University of Virginia Library
Acquisition Information
This collection was purchased by the Library in 1938.
Funding Note
Funded in part by a grant from the National Endowment for the Humanities
This portion of the Maury Family papers is comprised of eleven items, dating from 1807 to 1872, n.d. Ten of these items are family letters, mostly to Reuben Maury . The other item is a small bound volume, originally begun as an account book, which contains several recipes.
Ann Maury
Benjamin Maury
Bishop
Evelina
Francis F. Maury
John Maury
Jupiter
Matthew Maury
Reuben Maury
Rutson Maury
Thomas [Maury]
Buckingham Court House
England
Virginia
Warren
Williamsburg
Francis F. Maury to Reuben Maury
1807 Jan 26
Francis describes to his brother his social activities in Warren and in the neighborhood of Buckingham Court House
John Maury to Reuben Maury
1810 Feb 21
John describes social happenings in Williamsburg and imparts family news to Reuben
John Maury to Reuben Maury
1816 Jan 28
A brief letter which mentions another letter to a brother named Thomas [Maury]
Matthew Maury to Reuben Maury
1819 June 28
Matthew writes of family news, mentions his travels in various parts of Virginia , and his plans for returning to England
Rutson Maury to Reuben Maury
1833 July 20
Rutson mentions the sale of two slaves named Jupiter and Evelina by a Mr. Bishop . Rutson expresses his concern that they will be transported out of state by a "Negro-trader". Rutson states that he would not have dealt with Mr. Bishop if he had known this might have happened.
Ann Maury to Reuben Maury
1834 Dec. 3
Ann writes to her uncle to request that 16 hams be sent to her, and she gives specific instructions for packaging and shipping them so they will not spoil. She offers to send wine in trade for the hams. She gives him family news, mentions that she has all white servants except for one named Phil. She also discusses the condition of someone in the family named James who has probably been institutionalized, perhaps for alcoholism.
Ann Maury to Cousin Lucy
1872 Jan 1
Ann Maury to Cousin Lucy
1872 Jan 16
Ann Maury to Nannie
1872 May 11
Benjamin Maury to [ ]
n.d.
An invitation to come for a visit and go deer hunting because they are getting too numerous.
Bound volume
1840
This volume contains two pages of accounts on "the amount of notes given out to collect for 1840". The rest of the volume consists of recipes.