A Collection in
Roanoke Public Libraries
Accession Number 2013.10.17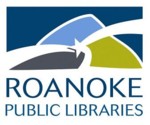 Roanoke Public Libraries
Roanoke Public Libraries
706 South Jefferson Street
Roanoke, Virginia 24016 USA
Phone: (540) 853-2073
Email:
virginiaroom@gmail.com
URL:
http://www.roanokeva.gov/library
© 2014 By the Roanoke Public Libraries. All rights reserved.
Processed by: Special Collections Staff
Repository
Roanoke Public Libraries
Accession Number
2013.10.17
Title
A Guide to the Congressman Richard Poff Collection
Physical Characteristics
1 letter-size storage box
Language
English
---
Access Restrictions
There are no restrictions.
Use Restrictions
There are no restrictions.
Preferred Citation
Congressman Richard Poff Collection, Accession #2013.10.17, Roanoke Public Libraries, Roanoke, VA
Acquisition Information
Donor unknown
Richard Harding Poff was born October 19, 1923 in Radford, Virginia the son of a railroad worker and part time barber. Poff attended public schools in Christiansburg, Virginia and was valedictorian of his graduating class. During World War II, Poff served as a bomber pilot with the Eighth Air Force in England. He flew thirty-five successful missions over Europe and was awarded the Distinguished Flying Cross. Poff served from February 1943 to August 1945; becoming inactive from service as a first lieutenant. Poff completed his undergraduate work at Roanoke College in Salem, Virginia and gained his LL.B. in 1948 from the University of Virginia's School of Law in Charlottesville, Virginia. Congressman Poff was a Republican member of the United States House of Representatives from Virginia's 6th District. He held office from January 3, 1953 – August 29, 1972. Poff was nominated by President Richard Nixon to the United States Supreme Court, but withdrew before his nomination reached the Senate. He resigned from the House of Representatives in 1972 to join the Supreme Court of Virginia. He served as a Justice until his retirement in 1988 and continued to serve as a Senior Justice until 2002. Poff passed away on June 28, 2011 at the age of 87 in Tullahoma, Tennessee. The Richard H. Poff Federal Building in Roanoke, Virginia is named for Poff. It houses many of the primary federal offices in Southwestern Virginia, including the U.S. District Court for the Western District of Virginia and the Internal Revenue Service.
This collection contains Virginia's 6th District US Congressman Richard H. Poff's "Report from Washington" from 1954 through 1971. These are newsletters sent by the Congressman to his constituents on a routines basis providing them insight into governmental events happening in Washington, DC. There are several speeches, reports and newspaper clippings from or about the Congressman in the collection.
Reports are arranged chronologically with one folder of miscellaneous materials filed last.
Congressman Richard Poff Collection
Box 1