A Collection in the
Archives and Special Collections Department of
the McGraw-Page Library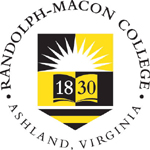 Repository
Archives and Special Collections, McGraw-Page Library, Randolph-Macon College
A Collection of the Professional and Personal Papers of Paul Neff Garber
The Garber Collection 1899-1972
Physical Characteristics
57 archival boxes along with 15 scrapbooks
Language
English
---
Access Restrictions
Collection is open to research.
Use Restrictions
There are no restrictions.
Preferred Citation
The Paul Neff Garber Papers, McGraw-Page Library, Randolph-Macon College, Ashland, Va.
Acquisition Information
The majority of the collection was a gift from Bishop Garber to the college in August of 1964, when he left Virginia, having been appointed Bishop of the North Carolina Conference. The remainder of the collection was donated by Mrs. May.
Bishop Paul Neff Garber 1899-1972 Paul Neff Garber was born in New Market, VA, the son of Samuel and Ida Garber. He was raised there and began his religious life attending The Church of the Brethren. He was an undergraduate at Bridgewater College and later received his Masters and Doctorate degrees from the University of Pennsylvania. He went on to teach history at the University of Pennsylvania, Brown University, and Duke University. In 1926, he became the first professor of church history at the newly opened Duke School of Religion. His career at Duke continued for 18 years, becoming the school's registrar in 1928 and dean in 1941. He was elected Bishop in 1944. At this point, he was assigned to the Geneva Area Episcopacy, which consisted of nine European countries and part of North Africa. Bishop Garber returned to the U.S. when he was assigned to the Richmond Area Conference in 1951, which consisted of Virginia and North Carolina. When the Raleigh Area Conference was created in 1964, Garber became its first bishop. He served there until his retirement in 1968, at which time he went back to Switzerland, having been commissioned by the Methodist World Council to write a history of the Methodist Church. His retirement here was pleasant, doing research among old friends and colleagues. He was nearly finished with this work when he suddenly passed away on December 18, 1972. History of Methodism in Europe was completed by Roy Short, a noted Methodist Historian, and was published in 1980. Garber wrote several other books, mainly on the history of the United Methodist Church.
The Garber Papers include a plethora of materials ranging from Garber's birth to his death. These materials include personal items such as diaries and correspondences, professional items from his work as bishop in both Europe and the United States, lecture notes, research notes and typed scripts of sermons and lectures.
The collection is divided into nine topical divisions and each topical division is divided either topically or chronologically.
Physical Location:
Boxes 1-7
His personal life from birth to his election as bishop. This will also include some data on personal items throughout his lifetime; also addenda concerning his death.
Physical Location:
Boxes 8-15
Garber's Episcopacy in Europe. These documents shed light upon the overall situation in Europe and the work that the Methodist Church was doing there. Included are Garber's correspondences, reports, and articles on his travels and work in the Geneva Episcopacy.
Topical by nation or region
Physical Location:
Boxes 15-16
Correspondences, reports, and newspaper articles showing the direction Garber took the Virginia and North Carolina Methodist conferences during his time as Bishop.
Physical Location: Box 15

Correspondences, reports, and articles concerning the work done during Garber's time as bishop of the Virginia conference. Much of the material documents Garber's campaign for Methodist educational institutions, from which Virginia Wesleyan College sprung.

Physical Location: Box 16

Correspondences and several newspaper articles featuring Garber and his work in the North Carolina Conference. Several reports document the state and future of the Church in North Carolina.
Physical Location:
16-18
Miscellaneous Documents From Garber's time as Bishop.
Physical Location: Box 16

Correspondences and reports concerning church issues at the time (race, education, organization) and their roles at General Conference.
Physical Location:
Boxes 19-21
The Methodist Churches role in the social context of the time, along with Administrative concerns.
Physical Location:
Boxes 22 and 35
Physical Location: Box 22

Professional and Personal Correspondences along with official papers and reports.
Physical Location:
Box 22
Appraisals, evaluations, and letters of appreciation from those in Garber's episcopacy, as well as his colleagues.
Physical Location:
Boxes 22-26; 34-44
A wide range of personal and professional items: diaries, bank papers, reports, scrapbooks, etc.
Physical Location:
Boxes 27, 29-33, 47-56
Historical and Cultural Studies by Garber, Classroom Notes, and Speeches and Sermons used throughout his professional life.