A Collection in the
Archives and Special Collections Department of
the McGraw-Page Library
Accession Number R-MC Shelves 6B2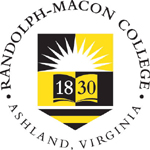 Repository
Archives and Special Collections, McGraw-Page Library, Randolph-Macon College
Accession number
R-MC Shelves 6B2
Title
A Guide to the Leroy S. Edwards Papers 1853-1899
Physical Characteristics
The collections is contained in 4 archival boxes
Language
English
---
Access Restrictions
Collection is open to research.
Use Restrictions
There are no restrictions.
Preferred Citation
[The Leroy S. Edwards Papers, Accession ,R-MC Shelves 6B2 ,Archives and Special Collections, McGraw-Page Library, Randolph-Macon College, Ashland, Va.
Acquisition Information
The collection belongs to Randolph-Macon College. Much of the collection was donated to the college by Mrs. Frederick N. Thompson, grandaughter of Leroy Edwards.
Leroy Summerfield Edwards was born November 27th, 1839 in Lynchburg, Virginia. He was the oldest of three sons born to Rev. John Ellis Edwards, D.D. and Elizabeth A. Clark Edwards (daughter of Col. John Clark). His father was a prominent Methodist pastor, serving in the North Carolina Conference and then in the Virginia Conference, and as a Trustee of Randolph Macon College. Leroy attended Randolph-Macon College, then in Boydton, VA, from 1857-1859, receiving an A. B. He then attended the University of Virginia from 1859-1860. He was teaching at Farmville Female College in 1861 when he enlisted in the 12th Virginia Infantry, Company E. He was injured in 1862, and captured in May, 1864. He was sent to Point Lookout Prison Camp in Maryland and transferred to Elmira, New York around August, 1864. He returned to Richmond around March, 1865. Apparently he returned to R-MC, where he received an A. M. degree in 1866. On August 8, 1866 he married Elizabeth Ferguson, and their son, Ellis, was born May 14, 1867. By 1868 he and fellow R-MC alumnus E.E. Parham had founded the Female Collegiate Institute at Richmond. Another son, Leroy Jr., was born October 3, 1881. Leroy, Jr.'s Randolph-Macon diary is included in the collection as well. It is assumed there were other children. Leroy Edwards died in 1901 and is buried in Hollywood Cemetery.
The collection contains letters and other personal materials, primarily diaries. Diaries included in the collection were written by Leroy Edwards, his wife, and his son, Leroy Jr., and span 1853-1899. Some additional material onthe Edwards Family is available in the R-MC Alumni files.
The material didvided into letters and other materials. Its arranged chronologically when possible, although several notebooks skip years.
Box 1
Manuscript copy of Letters of Leroy S. Edwards Written During the War Between the States . Compiled by Terry A. Walton.(E467.1 E48 1985)
Notebooks and Diaries 1853-1899
Box 2
8 notebooks
Material is by multiple authors, although primarily Leroy S. Edwards.
Arrangement is chronological when possible, although several journals contain non-consecutive material.
Speeches and Exercises 1859, 1866
Folder 2
Physical Location:
Box 2
Inaugural Address delievered in the Franklin Leterary Society, May 15, 1858
Valedictory Address to the FLS Commencement Night, June 22, 1859
"Modern Poetics" Second Senior Speech, Feb. 11, 1859
"David" Feb., 1868
"Odes of Horace" May and June, 1854, Feb., 1855
"Alas,Poor Chatterton", First Senior Oration, Dec.10, 1858
"Literary Dietetics" Graduating Oration, Wed., June 22, 1859
Folder 3
Physical Location:
Box 2
Virginia election memorabilia, 1877
Soldiers Pocket Bible
RMC Commencement, 1875-76
Virginia Division Association, Army of Northern Virginia
Catalogue of the Female Collegiate Institute 1869-70
Invitation to participate in the Inauguration of the Jackson Statue, October, 1875
Newspaper Issues 1846-1880
Box 3
Box 4
Bound Book of R-MC materials
Phi Kappa Sigma - Rolls of Chapters (1858-1860)
Leroy Edward's R-MC Diploma