A Collection in the
Archives and Special Collections Department of
the McGraw-Page Library
Accession Number Methodist Vertical File Early 1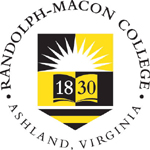 Repository
Archives and Special Collections, McGraw-Page Library, Randolph-Macon College
Accession number
Methodist Vertical File Early 1
Title
The John Early Papers
Physical Characteristics
The collection contains 63 folders in 6 linear feet.
Language
English
---
Access Restrictions
Collection is open to research.
Use Restrictions
There are no restrictions.
Preferred Citation
The John Early Papers, Methodist Vertical File Early 1, Archives and Special Collections, McGraw-Page Library, Randolph-Macon College, Ashland, VA.
Acquisition Information
The collection is a combination of Randolph-Macon College materials, Virginia Conference materials and donated materials. Much of the collection was presented to the college by J. Rives Childs, October 1930, in connection with the celebration of the centennial of the college. Additional materials were donated in December 1945. Mr. Childs was the great-grandson of Bishop Early and a 1912 alumnus of the college. Other donors include Miss Fanny Early, Dr. L.R. Littleton and Frank J. Merryman.
Born January 1, 1786 in Bedford County Virginia, the thirteenth child of Joshua and Mary Early, Bishop John Early joined the Methodist Church following his conversion in April of 1804. Licensed to preach after 1806 - 1807, he began his ministry at Poplar Forest in Bedford, Virginia ministering to Mr. Jefferson's slaves. By 1811, he was traveling the Greenville Circuit and received more than 500 persons into the church. A stirring preacher, he attracted the attention of church leaders and became a Presiding Elder in 1813. Although he held many important positions in the church he was not elected to the Episcopacy until 1854, due to his connection to slavery. In 1821 he married Elizabeth Rives. He was offered several positions in the federal government, which he declined, feeling they would be in opposition to his ministerial calling. He was instrumental in the local government of Lynchburg, VA, and supported various causes and enterprises, such as the James River and Kanawha Canal and the Viginia and Tennessee Railroad Company. He was also instrumental in the founding of Randolph-Macon College and served as President of the Board of Trustees for nearly 40 years, as well as serving as College Agent. He died on November 5, 1873 and is buried in Spring Hill Cemetary in Lynchburg, Virginia.
The collection primarily contains information bearing on Randolph-Macon College and the Virginia Conference of the Methodist Church. Diaries cover 1807 to 1813. Correspondence beginning in 1800 includes family and other prominent Methodists (William McKendree and Leonidas Rosser). Methodist materials include General Conference information from 1830, 1836, 1840 and 1844, ordination certificates and sermon notes.
Correspondence is arranged chronologically by folder, other material is arranged by subject.
Series 1: Diaries 1807-1813
folder 6

Diary 1807

Folder 7

Diary 1808

Folder 8

Diary 1810

2 volumes

Folder 9

Diary 1811

Folder 10

Diary 1812

Folder 11

Diary 1813
Series 2: Administrative 1940
Folder 5
Folder 5

Administrative Correspondence 1940

Folder 3

Index

Folder 4

Index
Folder 1

Traveling Preacher, The Story of Bishop John Early by William K. Thomas 1964

Folder 2

An Account of the Experience and Travels of John Early from 25 May 1807-June 8,1814 Transcribed by Deborah Pugh 2002
Methodist Materials 1830-1849
6: Randolph-Macon Material
Family/Personal Material 1822-1857