A Collection in
Special Collections and University Archives
Collection Number 8-B1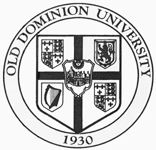 Special Collections and University Archives, Patricia W. and J. Douglas Perry Library, Old Dominion University
Special Collections
Perry Library
Old Dominion University
Norfolk, Virginia 23529-0256
USA
Phone: (757) 683-4483
Fax: (757) 683-5954
Email:
libspecialcollections@odu.edu
URL:
http://www.lib.odu.edu/special/
© 2008 By Rector and Board of Visitors of Old Dominion University. All rights reserved.
Processed by: Special Collections and University Archives Staff
Repository
Special Collections and University Archives, Patricia W. and J. Douglas Perry Library, Old Dominion University
Collection number
2-8B1
Title
Papers of Arthur "Bud" Metheny 1963-1991
Size
9 Hollinger Document Cases, 3.75 linear feet
Collector
Metheny, Arthur
Language
English
---
Access Restrictions
Open to researchers without restrictions.
Use Restrictions
Questions on literary property rights should be directed to the Special Collections Librarian.
Preferred Citation
[Identification of item], Box [insert number], Folder [insert number and title], Papers of Arthur "Bud" Metheny, Special Collections and University Archives, Patricia W. and J. Douglas Perry Library, Old Dominion University Libraries, Norfolk, VA 23529.
Acquisition Information
Donated by Arthur "Bud" Metheny on January 2, 1980.
Arthur Beauregard "Bud" Metheny was born July 1, 1915 in St. Louis, Missouri. He married Frances Davis of Norfolk on February 14, 1942. They had two children, Eileen and John. Metheny and his wife of 61 years, both passed away on January 2, 2003.
Metheny was a pitcher for his junior high school and American Legion teams. His father, a railroad worker, moved his family to Calverton, Virginia where Metheny attended Calverton High School. Upon graduation at 17, his mother signed a professional baseball contract for him with the New York Yankees organization. Metheny attended the College of William and Mary on a New York Yankees' scholarship where he played ball for four years. He graduated in 1940 with a B.A. in biology and physical education and in 1952, received his Masters in physical education.
After college, Metheny played minor league ball, switching from the pitchers mound to the outfield. He played for Norfolk and Kansas City, winning the pennant with both teams and Newark when the team won the Little World Series. He was called to the big leagues in 1943 and made his debut with the New York Yankees on April 27, 1943. That same year, the New York Yankees won the World Series. Metheny was the last player to wear the number 3 (Babe Ruth's number) before it was retired. In 1946, Metheny's contract was sold to the Boston Red Sox and he went back to the minors.
Metheny launched his managerial career in 1948 with the Boston Red Sox Class "D" team in Baxley, Georgia. He received a call from Joseph "Scrap" Chandler, then Norfolk Division of the College of William and Mary Athletic Director, offering Metheny the head coach position. Metheny accepted the position, which began his 32-year career at Old Dominion. Metheny continued to play minor league Class "B" ball in 1949-50 for the Portsmouth team and managed the Newport News team in 1950.
Metheny was the head baseball coach from 1948-1980 and head basketball coach from 1948-1965. He was also the Athletic Director at Old Dominion from 1963-1970. In the 1950s, Old Dominion competed in the "mythical" Little Eight Conference, which was composed of Virginia colleges. In 1962, the college joined the Mason-Dixon Conference, continuing to compete in Division II until 1976, at which time the university moved into Division I and joined the Southern Division of the Eastern College Athletic Conference.
During Metheny's tenure as head baseball coach, his teams had winning seasons in twenty-seven out of thirty-two years with a record of 423-363-6. Included among those victories were two NCAA Eastern Regional Championships, eight Little Eight Conference Championships and four Mason-Dixon Conference Championships. Metheny was honored by the NCAA as the Eastern Regional Coach of the Year in 1963 and 1964. He was also chosen as the NCAA National Coach of the Year for 1964. As head basketball coach, Metheny compiled a 198-163 record and posted sixteen winning seasons.
In 1984, Old Dominion honored Metheny by adopting a New York Yankee style uniform with blue pinstripes. Old Dominion's baseball stadium also bears his name. Metheny was inducted into the College Basketball Coaches Hall of Fame in January 1983 in Dallas, Texas. He is a member of the Virginia Sports Hall of Fame, the William and Mary Hall of Fame, the Old Dominion University Hall of Fame, and the Tidewater Baseball Hall of Fame.
June 1, 1915 Birth in St. Louis, Missouri
1932 Graduated from Calverton High School in Calverton, Virginia
1932-36 Minor League Baseball Player
1936-40 College of William and Mary
1940-43 Minor League Baseball Player
1943-46 Outfielder for the New York Yankees
1946-48 Minor League Baseball Player and Manager
1948-80 Old Dominion Head Baseball Coach
1948-65 Old Dominion Head Basketball Coach
1963-70 Old Dominion Athletic Director
1980-2003 Retirement in Virginia Beach, Virginia
January 2, 2003 Death in Virginia Beach, Virginia
This collection deals primarily with Metheny's coaching career at Old Dominion.
Materials in the archives consist mainly of baseball and basketball score books, individual and team statistics, team rosters, brochures, newspaper clippings, and photographs. There is also material on the 1965 NATO Games.
The collection is arranged chronologically within subject groupings.
Baseball
Basketball
Brochures
Clippings
Coaches (Athletics)--United States
Metheny, Arthur
Old Dominion University--Baseball
Old Dominion University--Basketball
Photographs
Rosters
Sports
---
Series I: Basketball 1963-1985
This series contains Old Dominion's basketball records from 1964-1985. The information includes score books, team rosters, brochures, NCAA standings, and assorted newspaper clippings.
Series II: Baseball 1951-1991
This series contains Old Dominion's baseball records from 1951 through 1991. The material includes team and individual statistics, score books, and student papers on the history of Old Dominion baseball.
Series III: Sporting Events 1964-1965
This series contains Arthur Metheny's records on the 1964 Tidewater Games and the 1965 NATO Games. The information contains correspondence, rosters, and newspaper clippings. Material is arranged
Series IV: Photographs 1930-1989
This series consists of two bound books of basketball team photographs.