Martin Cohen Theater collection
C0335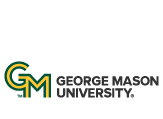 George Mason University. Libraries. Special Collections Research Center
Fenwick Library, MS2FL
4400 University Dr.
Fairfax, Virginia 22030
Business Number: 703-993-2220
Fax Number: 703-993-8911
speccoll@gmu.edu
URL:
https://scrc.gmu.edu
Kelsey Kim
Repository
George Mason University. Libraries. Special Collections Research Center
Identification
C0335
Title
Martin Cohen theater collection 1816; 1907-2017
Quantity
15 Linear Feet, 18 boxes, 2 map cases, and 17 tubes of rolled posters
Language
English
Abstract
The Martin Cohen theater collection contains material pertaining to musical theater, stage performances, and motion picture film. It primarily includes playbills, sheet music, and film posters, as well as as comic books, animation film cells, memorabilia, and toys.
---
Use Restrictions
Copyright is not retained by George Mason University Special Collections Research Center. There are no restrictions on personal use. In other cases, users should seek out the copyright holder for permission to use.
Access Restrictions
There are no access restrictions.
Preferred Citation
Martin Cohen theater collection, C0335, Special Collections Research Center, George Mason University Libraries.
Acquisition Information
Donated by Randolph Lytton in 2019.
Processing Information
Processing completed by Kelsey Kim in March 2022. Arrangement decisions were made in conjunction with Elizabeth Beckman. The collection was surveyed and arranged by format, including alphabetizing of the playbills based upon their extent. EAD markup by Elizabeth Beckman in March 2022.
Additional processing and finding aid updates completed by Amanda Brent in May 2022.
---
Martin B. Cohen was born in Albany, New York, the son of David and Betty Cohen. He began his career as a teacher at Giffen Elementary School and Hackett Middle School in Albany, New York. He later obtained a master's degree from Cornell University and a Ph.D. from George Washington University. Following his graduate education, Cohen became a professor of American history at George Mason University. He taught at George Mason University for 35 years. Cohen enjoyed travel and theather and was engaged as a lecturer and collector of the arts. Cohen passed away at the age of 81 on March 24, 2019. He is interred in the Beth Emeth Cemetery in Loudonville, New York.
This collection contains primarily collectible material from various stage performances and motion picture filmmaking. Stage performance includes playbills and programs from the performances Cohen attended, often including ticket stubs from the performance, and other programs related to different venues in the Washington, D.C. area. There are numerous film posters of various sizes used to advertise upcoming films, and pressbooks to accompany film marketing. There are pages and books of sheet music from a variety of films and musicals. There are some personal papers as well, including a term paper written by Cohen, theater magazines, comic books, photographs, and a record album scrapbook. Among the artifacts included in this collection are a number of projectors and cameras for film, animation films cells, and toys.
Arranged into five series based on format.
Series Series 1: Playbills, 1936-2017 (Boxes 1-12) Series 2: Sheet Music, 1912-1969 (Boxes 12-13) Series 3: Personal Papers, 1915-1996 (Boxes 13-14) Series 4: Posters, 1816-2013 (Map Case 32.5, Tubes 1-17, Box 16) Series 5: Artifacts, 1915-1955 (Boxes 15, 17-18, Map Case 32.4)
Film posters
Musical Theater
Plays.
Theater.
---
The large posters in tubes are currently undergoing conservation treatment to flatten them. Due to their physical condition, they are currently unavailable for use.
---
"Martin B. Cohen." Albany Times Union, March 28, 2019. https://www.legacy.com/us/obituaries/timesunion-albany/name/martin-cohen-obituary?id=5036932.
---
1936 - 2017
Mixed Materials box: 1 folder: 1

The Abbey - The Andersonville Trial

1960-2016
Mixed Materials box: 1 folder: 2

Angels in America - Anyone Can Whistle

1948-2009
Mixed Materials box: 1 folder: 3

Anything Goes - Assassins

1958-2007
Mixed Materials box: 1 folder: 4

August Wilson's 20th Century - The Ballad of the Sad Café

1957-2008
Mixed Materials box: 1 folder: 5

Barrymore - Bee-luther-hatchee

1948-2015
Mixed Materials box: 1 folder: 6

Belafonte - Big River

1959-2003
Mixed Materials box: 2 folder: 1

Big Show of 1936 - Breakfast with Les and Bess

1949-2015
Mixed Materials box: 2 folder: 2

Breaking Legs - Bye Bye Birdie

1957-2013
Mixed Materials box: 2 folder: 3

Cabaret - Candide

1958-2004
Mixed Materials box: 2 folder: 4

The Canterbury Tales - Cat on a Hot Tin Roof

1957-2017
Mixed Materials box: 2 folder: 5

Cats - City of Angels

1936-1996
Mixed Materials box: 3 folder: 1

Cleo Laine - Company

1966-2006
Mixed Materials box: 3 folder: 2

The Complete History of America - Crazy For You

1984-2008
Mixed Materials box: 3 folder: 3

Creation of the World and Other Business - Danzalta

1972-2011
Mixed Materials box: 3 folder: 4

Dark at the Top of the Stairs - Disney Fantasia

1949-2016
Mixed Materials box: 3 folder: 5

Do Re Mi - Dylan

1957-2011
Mixed Materials box: 4 folder: 1

Eastern Standard - Evita

1958-2009
Mixed Materials box: 4 folder: 2

The City of Fairfax Band - The Fix

1956-2013
Mixed Materials box: 4 folder: 3

A Flag is Born - Forbidden Broadway

1961-2016
Mixed Materials box: 4 folder: 4

Forbidden Hollywood - A Funny Thing Happened on the Way to the Forum

1962-2010
Mixed Materials box: 4 folder: 5

Galileo - Goodnight, Desdemona

1950-2012
Mixed Materials box: 5 folder: 1

Grand Hotel - Gypsy

1960-2010
Mixed Materials box: 5 folder: 2

Hadrian VII - Hedda Gabler

1957-2015
Mixed Materials box: 5 folder: 3

The Heidi Chronicles - Jerome Hines

1948-2007
Mixed Materials box: 5 folder: 4

The History Boys - HurlyBurly

1958-2012
Mixed Materials box: 5 folder: 5

The Iceman Cometh - Inherit the Wind

1957-2013
Mixed Materials box: 6 folder: 1

An Inspector Calls - Ivanov

1958-2013
Mixed Materials box: 6 folder: 2

Jacques Briel - June Moon

1957-2004
Mixed Materials box: 6 folder: 3

Kafka's Dick - Alison Krauss and Union Station

1958-2014
Mixed Materials box: 6 folder: 4

La Boheme - Legens

1961-2015
Mixed Materials box: 6 folder: 5

Les Miserables - A Little Hotel on the Side

1947-2008
Mixed Materials box: 7 folder: 1

A Little Night Music - Lovers

1958-2017
Mixed Materials box: 7 folder: 2

Macbeth - Man of La Mancha

1959-2010
Mixed Materials box: 7 folder: 3

The Man Who Came to Dinner - Merry Wives of Windsor

1958-2007
Mixed Materials box: 7 folder: 4

Metropolis - Most Happy Fella

1958-2011
Mixed Materials box: 7 folder: 5

Mostly Sondheim - My Fair Lady

1961-2004
Mixed Materials box: 8 folder: 1

My Name is Alice - Naughty Marietta

1961-2009
Mixed Materials box: 8 folder: 2

The Nerd - Nine

1948-2013
Mixed Materials box: 8 folder: 3

Nixon's Nixon - Of Thee I Sing

1957-2010
Mixed Materials box: 8 folder: 4

Oh Calcutta - Once More With Feeling

1958-1998
Mixed Materials box: 8 folder: 5

One Night with Fanny Brice - Pangs of the Messiah

1957-2012
Mixed Materials box: 9 folder: 1

A Party - Phantom of the Opera

1969-2016
Mixed Materials box: 9 folder: 2

Philadelphia Here I Come - The Play's The Thing

1957-2006
Mixed Materials box: 9 folder: 3

The Pleasure of His Company - Pygmalion

1948-2014
Mixed Materials box: 9 folder: 4

Radio Theatre Live - Rhinoceros

1958-2009
Mixed Materials box: 9 folder: 5

The Rhythm Club - Rosencrantz and Guildenstern Are Dead

1957-2009
Mixed Materials box: 10 folder: 1

The Rothschilds - Rushmore

1975-1999
Mixed Materials box: 10 folder: 2

Sabrina Fair - The Secret of Sherlock Holmes

1959-2014
Mixed Materials box: 10 folder: 3

Separate Tables - Sherlock's Last Case

1957-2007
Mixed Materials box: 10 folder: 4

Shirley Maclaine - Sleuth

1959-2009
Mixed Materials box: 10 folder: 5

Sly Fox - State of the Union

1956-2007
Mixed Materials box: 11 folder: 1

Steel Magnolias - The Sunshine Boys

1958-2008
Mixed Materials box: 11 folder: 2

Swansong - Tea and Sympathy

1956-2008
Mixed Materials box: 11 folder: 3

The Tempest - The Time Of Your Life

1958-2010
Mixed Materials box: 11 folder: 4

Time Remembered - Twelve Angry Men

1936-2017
Mixed Materials box: 11 folder: 5

Uncle Vanya - Waiting For Lefty

1957-2011
Mixed Materials box: 12 folder: 1

Waiting in the Wings - What the Butler Saw

1947-2011
Mixed Materials box: 12 folder: 2

When She Danced - Woman in Mind

1957-2011
Mixed Materials box: 12 folder: 3

The Women - Zorba

1957-2004
Mixed Materials box: 12 folder: 4

110 In the Shade - 70 Girls 70

1969-2010
Mixed Materials box: 12 folder: 5

Venue programs

1957-2008
1912 - 1969
Mixed Materials box: 12 folder: 6

Loose sheet music

1912-1969
Mixed Materials box: 12 folder: 7

The Golden Songs of Rodgers and Hammerstein

1959
Mixed Materials box: 13 folder: 1

Bound music books

1943-1964
Series 3: Personal Papers
Mixed Materials box: 13 - 14 1915 - 1996
Mixed Materials box: 13 folder: 2

"Me, Third" script

circa 1950-1970
Mixed Materials box: 13 folder: 3

"A Wise Guy" script

1931
Mixed Materials box: 13 folder: 4

Theater magazines

1939-1961
Mixed Materials box: 13 folder: 5

The Shadow: Death in the Crystal book

1944
Mixed Materials box: 13 folder: 6

Mickey Mouse on Spook's Island comic book

1947
Mixed Materials box: 13 folder: 7

The Shadow comic book

1973
Mixed Materials box: 13 folder: 8

The Shadow comic book

1937
Mixed Materials box: 13 folder: 9

Joe Palooka comic book

1948
Mixed Materials box: 13 folder: 10

The Black Arrow comic book

1945
Mixed Materials box: 13 folder: 11

Dick Tracy tattoo transfers

circa 1940-1950
Mixed Materials box: 13 folder: 12

Radio Artists scrapbook and clippings

circa 1931
Mixed Materials box: 13 folder: 13

Sherlock Holmes postum ad

1915
Mixed Materials box: 13 folder: 14

Martin Cohen term paper, play material, Theatre World editions, autographed photo

1944-1987
Mixed Materials box: 13 folder: 15

Photographs, postcards, tobacco card

circa 1940-1996
Mixed Materials box: 14

Press books

1946-1959
Mixed Materials box: MC 32.5, Tube 1 - 17 1816 - 2013
Mixed Materials box: MC 32.5 folder: 1

"Black and Blue" poster

circa 1989
Mixed Materials box: MC 32.5 folder: 1

"The Producers" poster

circa 2005
Mixed Materials box: MC 32.5 folder: 1

"My Fair Lady" poster

1977
Mixed Materials box: MC 32.5 folder: 1

"Robert Frost: Fire and Ice" poster

circa 1988
Mixed Materials box: MC 32.5 folder: 1

"The Music Man" poster

1977
Mixed Materials box: MC 32.5 folder: 1

"Mame" poster

circa 1966
Mixed Materials box: MC 32.5 folder: 1

"La Cage aux folles" poster

1983
Mixed Materials box: MC 32.5 folder: 1

"The Golden Land" poster

circa 1985
Mixed Materials box: MC 32.5 folder: 1

"Dancin'" poster

1978
Mixed Materials box: MC 32.5 folder: 1

"Sunday in the Park with George" poster

1984
Mixed Materials box: MC 32.5 folder: 1

"Les Miserables" poster

circa 1985
Mixed Materials box: MC 32.5 folder: 1

"45 Seconds from Broadway" poster

circa 2001
Mixed Materials box: MC 32.5 folder: 1

"Un Coup de Folie" poster

circa 1930
Mixed Materials box: MC 32.5 folder: 1

"Anything Goes" poster

circa 1987
Mixed Materials box: MC 32.5 folder: 1

Tarzan comic strip

1939
Mixed Materials box: MC 32.5 folder: 1

"Oh! Calcutta!" poster

circa 1969
Mixed Materials box: MC 32.5 folder: 1

"Annie Get Your Gun" poster

circa 1998
Mixed Materials box: MC 32.5 folder: 1

"Chicago" poster

circa 1975
Mixed Materials box: MC 32.5 folder: 1

"Cabaret" poster

circa 1987
Mixed Materials box: MC 32.5 folder: 1

"Fiddler on the Roof" poster

circa 1964
Mixed Materials box: MC 32.5 folder: 2

"Spartacus" poster

circa 1960
Mixed Materials box: MC 32.5 folder: 2

"Quo Vadis" poster

1951
Mixed Materials box: MC 32.5 folder: 2

"Charlie Chan: Magia Negra" poster

1960
Mixed Materials box: MC 32.5 folder: 2

"Charlie Chan: The Shanghai Chest" poster

circa 1948
Mixed Materials box: MC 32.5 folder: 2

"The Fall of the Roman Empire" poster

circa 1964
Mixed Materials box: MC 32.5 folder: 2

"Shadow of the Thin Man" poster

circa 1941
Mixed Materials box: MC 32.5 folder: 2

"Charlie Chan: Shanghai Cobra" poster

circa 1945
Mixed Materials box: MC 32.5 folder: 3

National Recovery Act Member poster

circa 1933
Mixed Materials box: MC 32.5 folder: 3

"The Adventures of Robin Hood" poster

1976
Mixed Materials box: MC 32.5 folder: 3

"The Pearl of Death" poster

1944
Mixed Materials box: MC 32.5 folder: 3

United States Food Administration poster

circa 1917
Mixed Materials box: MC 32.5 folder: 3

United States Food Administration poster

circa 1917
Mixed Materials box: MC 32.5 folder: 3

"The Audition: Nine Thespians Resting" print by JEDD

circa 1968-2016
Mixed Materials box: Tube 1

"Charlie Chan: The Scarlet Clue" poster

circa 1945
Mixed Materials box: Tube 1

"The Shadow in Behind the Mask" poster

circa 1946
Mixed Materials box: Tube 2

"Lady on a Train" poster

1945
Mixed Materials box: Tube 2

"Bar 20 Rides Again" poster

circa 1935
Mixed Materials box: Tube 2

"Triple Cross" poster

circa 1966
Mixed Materials box: Tube 2

"Quo Vadis" poster

1964
Mixed Materials box: Tube 2

"Young Bess" poster

1953
Mixed Materials box: Tube 2

"Knights of the Round Table" poster

1961
Mixed Materials box: Tube 2

"The Adventures of Quentin Durward" poster

1955
Mixed Materials box: Tube 2

"The Silver Chalice" poster

1954
Mixed Materials box: Tube 2

"Spartacus" poster

1961
Mixed Materials box: Tube 2

"Helen of Troy" poster

1956
Mixed Materials box: Tube 2

"Tarzan and the Huntress" poster

1947
Mixed Materials box: Tube 2

"Bomba the Jungle Boy" poster

circa 1949
Mixed Materials box: Tube 2

"Remains to Be Seen" poster

1953
Mixed Materials box: Tube 2

"Hit the Road" poster

circa 1941
Mixed Materials box: Tube 2

"The Mating Game" poster

1958
Mixed Materials box: Tube 2

"Junior Miss" poster

1945
Mixed Materials box: Tube 2

"Our Hearts Were Young and Gay" poster

1944
Mixed Materials box: Tube 3

"The Falcon's Alibi" poster

1945
Mixed Materials box: Tube 3

"The Falcon in San Francisco" poster

1945
Mixed Materials box: Tube 3

"Ellery Queen and the Perfect Crime" poster

1941
Mixed Materials box: Tube 3

"Charlie Chan: The Chinese Ring" poster

circa 1947
Mixed Materials box: Tube 3

"Charlie Chan: The Golden Eye" poster

circa 1948
Mixed Materials box: Tube 3

"Dick Tracy vs. Phantom Empire" poster

circa 1952
Mixed Materials box: Tube 3

"Murder Most Foul" poster

1964
Mixed Materials box: Tube 3

"The Shadow Returns" poster

circa 1946
Mixed Materials box: Tube 4

"King of Kings" poster

1961
Mixed Materials box: Tube 4

"The Vikings" poster

1958
Mixed Materials box: Tube 4

"The Robe" poster

1936
Mixed Materials box: Tube 4

"David and Bathsheba" poster

1951
Mixed Materials box: Tube 4

"The Prodigal" poster

1955
Mixed Materials box: Tube 4

"El Cid" poster

1961
Mixed Materials box: Tube 4

"Ivanhoe" poster

1961
Mixed Materials box: Tube 4

"Land of the Pharaohs" poster

1955
Mixed Materials box: Tube 4

"Cleopatra" poster

1964
Mixed Materials box: Tube 4

"Alexander the Great" poster

1956
Mixed Materials box: Tube 4

"The Golden Idol" poster

circa 1954
Mixed Materials box: Tube 4

"The Dead Don't Dream" poster

1947
Mixed Materials box: Tube 4

"Charlie Chan: Dangerous Money" poster

circa 1946
Mixed Materials box: Tube 4

"The Whistler" poster

1944
Mixed Materials box: Tube 4

"Deadline at Dawn" poster

1946
Mixed Materials box: Tube 4

"Charlie Chan: The Chinese Cat" poster

circa 1944
Mixed Materials box: Tube 5

"Charlie Chan: The Trap" poster

circa 1946
Mixed Materials box: Tube 6

"The Diary of Anne Frank" poster

circa 1959
Mixed Materials box: Tube 6

"La Parisienne" poster

circa 1958
Mixed Materials box: Tube 6

"Napoleon" poster

circa 1982
Mixed Materials box: Tube 6

"Les Trois Caballeros" poster

circa 1944
Mixed Materials box: Tube 7

"Follies" poster

1970
Mixed Materials box: Tube 7

"The Cat and Mouse Act" poster

circa 1913
Mixed Materials box: Tube 7

"Horse Eats Hat" poster

circa 1936
Mixed Materials box: Tube 7

WPA Federal Theatre Project 50th Anniversary Poster

circa 1985-1989
Mixed Materials box: Tube 7

"The Life and Death of an American" poster

1985
Mixed Materials box: Tube 7

"Faustus" poster

circa 1930
Mixed Materials box: Tube 7

"Chuck Jones: The Art of Animation" poster

1939
Mixed Materials box: Tube 7

Warner Bros. Cartoons Golden Jubilee exhibit poster

1985
Mixed Materials box: Tube 8

"Spartacus" poster

1961
Mixed Materials box: Tube 8

"Cleopatra" poster

1964
Mixed Materials box: Tube 8

"Solomon and Sheba" poster

1959
Mixed Materials box: Tube 8

"Julius Caesar" poster

1953
Mixed Materials box: Tube 8

"The Ten Commandments" poster

circa 1966
Mixed Materials box: Tube 8

"The Fall of the Roman Empire" poster

1964
Mixed Materials box: Tube 8

"Prince Valiant" poster

1954
Mixed Materials box: Tube 8

"Ulysses" poster

1955
Mixed Materials box: Tube 8

"Desiree" poster

1954
Mixed Materials box: Tube 9

"Tarzan the Ape Man" poster

1954
Mixed Materials box: Tube 9

"Charlie Chan: The Red Dragon poster

circa 1945
Mixed Materials box: Tube 9

"Henry Aldrich--Boy Scout" poster

1944
Mixed Materials box: Tube 9

"The Crime Doctor's Courage" poster

1945
Mixed Materials box: Tube 10

Ringling Brothers and Barnum & Bailey Combined Shows

circa 1907-1917
Mixed Materials box: Tube 10

Ringling Brothers and Barnum & Bailey "World's Biggest Menagerie" poster

circa 1907-1917
Mixed Materials box: Tube 10

Barnum & Bailey--Greatest Show on Earth

circa 1816
Mixed Materials box: Tube 10

"A Chorus of Approval" cartoon

circa 1950-2000
Mixed Materials box: Tube 11

"The Egyptian" movie poster

1954
Mixed Materials box: Tube 11

"Quo Vadis" poster

1951
Mixed Materials box: Tube 11

"Charlie Chan: The Scarlet Clue" poster

circa 1945
Mixed Materials box: Tube 11

"Ben-Hur" poster

1960
Mixed Materials box: Tube 12

"Charlie Chan V. Londyne" poster

circa 1934
Mixed Materials box: Tube 12

"King Richard and the Crusaders" poster

1954
Mixed Materials box: Tube 12

"The Ten Commandments" poster

1956
Mixed Materials box: Tube 13

"Charlie Chan: Le Dragon Rouge" poster

circa 1945
Mixed Materials box: Tube 14

"The Shadow Returns" poster

circa 1946
Mixed Materials box: Tube 15

"Charlie Chan at the Olympics" poster

1937
Mixed Materials box: Tube 16

J.N.G. Finley lecture series poster

November 13, 2002
Mixed Materials box: Tube 16

"America in Crisis: Defining Freedoms at Home and Abroad" poster

November 13, 2002
Mixed Materials box: Tube 16

Women's Rights--2000 J.N.G. Finley lecture series

November 16, 2002
Mixed Materials box: Tube 16

Second Amendment--2001 J.N.G. Finley lecture series

November 12, 2002
Mixed Materials box: Tube 16

"Natural Law and Natural Rights" poster

March - April 2004
Mixed Materials box: Tube 16

"The Legacy of George Mason" poster

March - April 1983
Mixed Materials box: Tube 16

"The First Amendment" poster

March - April 1983
Mixed Materials box: Tube 16

"The Legacy of George Mason" poster

March - April 1985
Mixed Materials box: Tube 16

"The Legacy of George Mason" poster

March - April 1987
Mixed Materials box: Tube 16

"The Legacy of George Mason" poster

March - April 1989
Mixed Materials box: Tube 16

"The Legacy of George Mason" poster

March - April 1982
Mixed Materials box: Tube 16

George Mason University Arts poster

October 6, 2000
Mixed Materials box: Tube 17

"It's a Bird…It's a Plan…It's Superman" poster

2013
Mixed Materials box: 16 - 18, MC 32.4, 34.5 1816 - 2013
Mixed Materials box: 16

Film posters

1937 - 1970
Mixed Materials box: 17

Two Kodak Brownie Cameras with manual

circa late 1940s

Scope and Contents

Brownie Target Six-20 and Brownie Target Six-16.

Mixed Materials box: 17

View-Master Stereoscope

circa 1950s
Mixed Materials box: 17

Small antique magic lantern projector

circa early 20th century
Mixed Materials box: 17

Perfecscope stereoscope with a colorized photo of the Egyptian pyramids

circa 1890s

Scope and Contents

Can be used with the glass lantern slides in Box 18.

Mixed Materials box: 18

Auto-Magic Picture Gun projector

circa 1950
Mixed Materials box: 18

"The Shadow's Revenge" LP record

circa 1950
Mixed Materials box: 18

Mickey Mouse Library of Games

circa 1950
Mixed Materials box: 18

Ovaltine Captain Midnight souvenir cup

circa 1940s
Mixed Materials box: 18

Little Orphan Annie souvenir cup

circa 1940s
Mixed Materials box: 18

Handheld viewer and eight miniature reels of films

circa 1940s
Mixed Materials box: 18

"Beautiful Caverns of Luray" View-Master pictures

circa 1950s
Mixed Materials box: 18

Two glass lantern/magic lantern slides

circa 1930s
Mixed Materials box: 18

HomeTown Movie Theatre toy. CW: Orientalist imagery

circa 1940s

Scope and Contents

Slides feature Mickey Mouse and other early Disney characters, as well as images from fairy tales.

Mixed Materials box: MC 32.4

Pinocchio game

1939
Mixed Materials box: MC 32.4

Watercolor painting

circa midcentury
Mixed Materials box: MC 34.5

Animation cell of Dopey from Snow White and the Seven Dwarfs

circa 1937
Mixed Materials box: MC 34.5

Animation cell of Bugs Bunny playing tennis by Friz Freleng

August 1982
Mixed Materials box: MC 34.5

Animation cell of Porky Pig by Bob Clampett

1986
Mixed Materials box: MC 34.5

Animation cell of cartoon mouse

circa 1930-1980
Mixed Materials box: MC 34.5

Serigraph of Mickey Mouse and Pluto from "The Pointer"

circa 1939
Mixed Materials box: MC 34.5

Animation cell of Bugs Bunny eating a carrot by Chuck Jones

August 1982