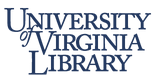 Albert and Shirley Small Special Collections Library
Albert and Shirley Small Special Collections Library
P.O. Box 400110
University of Virginia
Charlottesville, Virginia 22904-4110
URL:
https://small.library.virginia.edu/
Rose Oliveira, Accessioning Archivist
Repository
Albert and Shirley Small Special Collections Library
Identification
MSS 16666
Title
Frances Benjamin Johnston photographs undated, ca. 1900s
URL:
Quantity
8 Cubic Feet, Eight cubic feet
Creator
Johnston, Frances Benjamin, 1864-1952
Language
English .
---
Conditions Governing Access
This collection is minimally processed and open for research
Preferred Citation
MSS 16666, Frances Benjamin Johnston photographs, Small Special Collections Library, University of Virginia.
Immediate Source of Acquisition
This collection was a University transfer from the Fiske Kimball Fine Arts Librarys to the Small Special Collections Library, University of Virginia on July 14, 2021.
---
This collection contains prints of photographs by Frances Benjamin Johnston (1864-1952). In the 1930s, Frances Benjamin Johnston photographed Colonial and early Republic architecture under the auspices of the Carnegie Survey of the Architecture of the South in nine southern states. The majority of the collection focuses on Virginia towns and counties. The collection presents buildings in close to their original state, during a time when architectural alteration or restoration were not as prevalent. This collection of nearly 1000 photographs of 17th, 18th and 19th century buildings in Virginia was acquired as prints by the University of Virginia Library in the 1930s. They were added to the Library's digitized collections in the early 2000s. Links to the digitized collections can be found under Digital Materials in the finding aid.
The contents are organized alphabetically by name. Box 1: Accomack and Albemarle Box 2: Albemarle, Alleghany, Amherst, Appomattox, Augusta, Bedford , Botetourt, Buckingham, Caroline, Charles City Box 3: Charles City, Charlotte (empty), Chesterfield, Clarke, Culpepper, Dinwiddie, Essex, Fairfax, Fluvanna Box 4: Fluvanna, Fredrick, Gloucester, Goochland, Hannover, Henrico, Isle of Wight, James City, King George Box 5: King George, Kind and Queen, King William, Lancaster, Loudon, Middleburg, Louisa, Matthews, Mecklenburg, Middlesex, Montgomery, Nansemond, Nelson, New Kent Box 6: New Kent, Northampton, Northumberland, Pittsylvania, Powatan, Prince George, Princess Anne, Richmond Box 7: Richmond, Roanoke, Spotsylvania, Stafford, Surry, Warren, Warwick, Westmorland, York Box 8: Non Virginia and Miscellaneous Virginia, Campbell.
Architects -- Virginia.
Architecture -- Virginia
Architecture -- Virginia -- Albemarle County.
Johnston, Frances Benjamin, 1864-1952
Photographers
Photographers
---
Johnston, Frances Benjamin, 1864-1952