A Collection in
Special Collections
Collection Number SC 0219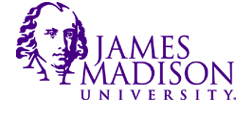 Special Collections, Carrier Library, James Madison University
Special Collections
Carrier Library
James Madison University
Harrisonburg, Virginia 22807
USA
Phone: (540) 568-3612
Fax: (540) 568-3405
Email:
library-special@jmu.edu
URL:
http://www.lib.jmu.edu/special
© 2019 By JMU Libraries. All rights reserved.
Processed by: Jordan Smith, Trip Gibson, and Lauren Fleming, November 2012
Repository
Special Collections, James Madison University
Collection Number
SC 0219
Title
Rockingham County Ledger, 1878-1892
URL:
Extent
.24 cubic feet; 1 box
Creator
Unknown
Language
English
Abstract
The Rockingham County Ledger contains business related accounts pertaining to the sale and purchase of goods and livestock, general farm accounts, employee payments, and debts owed/paid by individuals within Rockingham County.
---
Access Restrictions
Collection open to research. Researchers must register and agree to copyright and privacy laws before using this collection. Please contact Research Services staff before visiting the James Madison University Special Collections Library to use this collection.
Use Restrictions
The copyright interests in this collection have been transferred to the James Madison University Special Collections Library. For more information, contact the Special Collections Library Reference Desk (library-special@jmu.edu).
Preferred Citation
[identification of item], [box #, folder #[ Rockingham County Ledger, 1878-1892, SC 0219, Special Collections, Carrier Library, James Madison University, Harrisonburg, VA.
Acquisition Information
Purchased from Rocky's Gold, Silver, and Antiques in Weyers Cave, Virginia in July 2009.
Processing Information
The ledger is in poor condition, the binding is worn and fragile, the cover has water damage, is warped and falling apart, some of the pages show signs of water damage and inactive mold, there are several pages that have been torn out, and the ink on some pages has bled through to other pages making the writing illegible.
In order to streamline the process of applying collection numbers, Special Collections staff completed a large-scale renumbering campaign in 2017-2018. This collection was previously cataloged as SC 5045.
This ledger documents the business activities of an unnamed livestock company in Rockingham County during the late-nineteenth century.
The Rockingham County Ledger is a business ledger from a prominent livestock company from ca. 1878-1892 in Rockingham County, Virginia. It contains the day-to-day transactions of multiple farms and individuals within Rockingham County. The most notable of these records are those from the farm of John R. Thomas, M. Thomas, and J.F.L. Henkel, which were kept continuously beginning in 1879 and ending in 1892. The recorder also kept transactional records in this ledger for Berry Good from December 1879 to May 1882. There are records for other individuals in the ledger as well; Nelson Nash, James Chapman, Dudley Proffitt, Jerry Nash, William Beasley, and Robert Scot, however none of these records were kept for longer than a few months. Each item that was sold or purchased was noted in this ledger.
The ledger measures 6 1/2" x 13".
The ledger remains bound and is arranged according to its original order.
Subjects:

Account books -- Sources
Business records -- Sources
Livestock -- Virginia -- Rockingham County
Merchants -- Virginia -- Rockingham County -- Records and correspondence
Rockingham County (Va.) -- History -- Sources
Virginia -- History, Local -- Sources

Genre and Form Terms:

Ledgers (account books)
---
Box 1
Rockingham County Ledger, 1878-1892