A Collection in
Special Collections
Collection Number SC 0168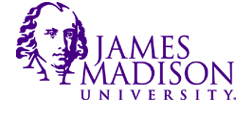 Special Collections, Carrier Library, James Madison University
Special Collections
Carrier Library
James Madison University
Harrisonburg, Virginia 22807
USA
Phone: (540) 568-3612
Fax: (540) 568-3405
Email:
library-special@jmu.edu
URL:
http://www.lib.jmu.edu/special
© 2018 By By JMU Libraries. All rights reserved.
Processed by: Sarah Vaughan and Chris Bolgiano, 2005; Tiffany Cole, August 2018
Repository
Special Collections, James Madison University
Collection Number
SC 0168
Title
Samuel Shacklett Store Daybooks, 1845-1866
URL:
Extent
1.36 cubic feet; 2 boxes
Creator
Shacklett, Samuel, 1804-1886
Language
English
Abstract
Four daybooks, which cover 1845, September 1851-August 1852, January 1856-March 1858, and September 1865-December 1866, list by date and customer the purchase of a wide variety of items including foodstuffs, fabric, books, clothing and shoes, and sundry home goods.
---
Access Restrictions
Collection is open for research. Researchers must register and agree to copyright and privacy laws before using this collection. Please contact Research Services staff before visiting the James Madison University Special Collections Library to use this collection.
Use Restrictions
The copyright interests in this collection have been transferred to the James Madison University Special Collection Library. For more information, contact the Special Collections Library Reference Desk (library-special@jmu.edu).
Preferred Citation
[identification of item], [box #, folder #], Samuel Shacklett Store Daybooks, 1845-1866, SC 0168, Special Collections, Carrier Library, James Madison University, Harrisonburg, Va.
Acquisition Information
The daybooks dated 1845, September 1851-August 1852, and September 1865-December 1866 were purchased November 16, 2002, from Green Valley Auctions, Inc. by Friends of Carrier Library.
The daybook dated January 1856-March 1858 was purchased at Jeffrey S. Evans & Associates' Americana & Variety Auction in August 2018.
Provenance
The Janury 1856-March 1858 daybook was part of the private collection of Maxine and E.R. Grymes Heneberger of Harrisonburg, Virginia.
Processing Information
In order to streamline the process of applying collection numbers, Special Collections staff completed a large-scale renumbering campaign in 2017-2018. This collection was previously cataloged as SC 4040.
Samuel Shacklett was born in 1804, probably in Fauquier County, Virginia. By 1838 he had become a very successful businessman in Harrisonburg and in that year was elected a trustee of the city. He lived upstairs in a large brick house on the northeast corner of Court Square, with his store below in a space that would later be occupied by Fletcher drugstore. He also owned a frame building on Main Street, the lower floor of which he used as a wareroom; the upper story was called Shacklett's Hall and was used for church services by Old School Baptist and Episcopalian congregations. In 1860 Shacklett was named a commissioner of the Harrisonburg Savings Bank by an Act of Assembly. He died in 1886 and his son Henry continued the business for many more years.
Purchases of food, clothes, shoes, tools, household items, brandy, pills, turpentine, paper, tobacco, candy, books, and other items are documented with price, name of customer, and name of person who came for the articles. The name "Shacklett" is penciled in the front of the 1851-1852 and 1856-1858 daybooks; two slips of paper in the 1845 book carry the names John Dougherty and Geo. Bruffy, who may have been business partners. Many prominent Harrisonburg residents are listed as customers including Hardesty, Pennybacker, Harrison, Kratzer, Sprinkel, and Koontz.
Each daybook is bound and housed in two oversize boxes.
Subjects:

Account books -- Sources
Business records -- Sources
General stores -- Virginia -- Harrisonburg
Merchants -- Virginia -- Harrisonburg -- Records and correspondence
Rockingham County (Va.) -- History -- Sources
Shacklett store (Harrisonburg, Va.)
Virginia -- History, Local -- Sources

Genre and Form Terms:

Daybooks
---
Wayland, John Walter. Men of mark and representative citizens of Harrisonburg and Rockingham County, Virginia; portraits and biographies of men and women. Staunton, VA: McClure Co., 1943.
Wayland, John Walter. A history of Rockingham County, Virginia. Dayton, VA: Ruebush-Elkins Co., 1912.
---
Shacklett, Samuel, 1804-1886
Box OV 1
Samuel Shacklett Store Daybook, 1845
Box OV 1
Samuel Shacklett Store Daybook, September 1851-August 1852
Box OV 2
Samuel Shacklett Store Daybook, January 1856-March 1858
Box OV 1
Samuel Shacklett Store Daybook, September 1865-December 1866