Performing arts manuscripts collection
C0215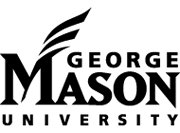 George Mason University. Libraries. Special Collections Research Center
Special Collections & Archives
Fenwick Library (2FL)
George Mason University
Fairfax, Virginia 22030-4444
USA
Phone: (703) 993-2220
Fax: (703) 993-2669
Email:
speccoll@gmu.edu
URL:
http://www.gmu.edu/library/specialcollections
Finding aid prepared by Lana Mason
Repository
George Mason University. Libraries. Special Collections Research Center
Collection Number
C0215
Title
Performing arts manuscripts collectioncirca 1475-1984
URL:
Physical Characteristics
4.0 linear feet (4 boxes)
Creator
Gerber, Steven K.
Language
Primarily English. Some materials are in Latin, French, or Italian.
Abstract
Collection consists of photographic prints, lithographs, drawings, and written manuscripts pertaining to significant musicians, composers, dancers, and their works.
---
Use Restrictions
There are no restrictions on personal use. Permission to publish material from Performing arts manuscripts collection must be obtained from Special Collections Research Center, George Mason University Libraries.
Access Restrictions
There are no access restrictions.
Preferred Citation
Performing arts manuscripts collection, C0215, Special Collections Research Center, George Mason University Libraries.
Acquisition Information
Collection materials were purchased from a variety of rare book and manuscript dealers from 2009 through the present.
Processing Information
Processed by Jordan Patty in 2012. EAD markup completed by Jordan Patty in 2013. Collection reprocessed and finding aid revised by Lana Mason in January 2019.
---
The Performing arts manuscripts collection consists of items selected by Steven Gerber, the Music, Theater, and Philosophy Librarian at George Mason University (GMU). In addition to his librarian duties, Gerber teaches courses on music research and bibliography at GMU. He developed this collection to serve as a resource for his courses and to provide research access for GMU performing arts faculty and students.
This collection consists of photographic prints, lithographs, and drawings of significant musicians, composers, and dancers. The photographs depict portraits and images of professional performing artists at work. The drawings and lithographs are primarily portraits of notable performing arts professionals, or feature subject matter related to the performing arts, including costume design and scenes from various stage sets and performances. The collection also contains several manuscripts, including a folio of musical instruments, a stage guide and score for the musical "My Maryland," and hand-written sheet music.
The collection is arranged in three series. Each series is arranged chronologically by order of acquisition.
Series 1: Graphic Materials, 1610-1940 (Boxes 1-4)
Series 2: Manuscripts, circa 1475-1929 (Boxes 1, 3)
Series 3: Photographs, 1900-1984 (Boxes 1-3)
Special Collections Research Center holds published materials related to music and the performing arts which can be found through the George Mason University library catalog. Special Collections Research Center also holds many other performing arts collections.
Persons:

Ailey, Alvin -- Photographs
Arne, Thomas Augustine, 1710-1778 -- Pictorial works
Balanchine, George -- Photographs
Basili, Francesco, 1767-1850
Bernstein, Leonard, 1918-1990 -- Photographs
Bolm, Adolf , 1884-1951 -- Photographs
Cage, John -- Photographs
Cherubini, Luigi, 1760-1842 -- Pictorial works
Danilova, Alexandra, 1907-1997
Dello Joio, Norman, 1913-2008 -- Photographs
Didelot, Rose Colinette -- Pictorial works
Duncan, Isadora, 1877-1927 -- Photographs
Eglevsky, Andre -- Photographs
Fuller, Loie, 1862-1928 -- Photographs
Germania Musical Society. -- Pictorial works
Graham, Martha -- Photographs
Griffith, Robert E. -- Photographs
Kabalevsky, Dmitry Borisovich, 1904-1987 -- Photographs
Kodaly, Zoltan, 1882-1967 -- Photographs
Laurents, Arthur -- Photographs
Lifar, Serge, 1905-1986 -- Photographs
Mascagni, Pietro, 1863-1945
Massenet, Jules, 1842-1912
Mitchell, Arthur, 1934- -- Photographs
Mumma, Gordon, 1935- -- Photographs
Novikoff, Laurent -- Photographs
Partch, Harry, 1901-1974 -- Photographs
Pavlova, Anna, 1881-1931 -- Pictorial works
Prince, Harold, 1928- -- Photographs
Ram Gopal, 1917- -- Photographs
Robbins, Jerome -- Photographs
Romberg, Sigmund, 1887-1951
Rossini, Gioachino, 1792-1868
Sandburg, Carl, 1878-1967 -- Photographs
Sondheim, Stephen -- Photographs
Tudor, David, 1926-1996 -- Photographs
Viardot-Garcia, Pauline, 1821-1910

Corporate Names:

Ballet Russe de Monte-Carlo.
Ballets russes.

Subjects:

Ballet--Pictorial works.
Costume design.
Dance
Hitler Youth--Photographs.
Minstrel shows
Music.
No
Opera.
Performing arts.
Sheet music.
Stage guides
Theater.
Tom and Jerry (Television program)

Document Types:

Etchings.
Lithographs.
Photographic prints.
---
Ailey, Alvin -- Photographs
Arne, Thomas Augustine, 1710-1778 -- Pictorial works
Balanchine, George -- Photographs
Basili, Francesco, 1767-1850
Bernstein, Leonard, 1918-1990 -- Photographs
Bolm, Adolf , 1884-1951 -- Photographs
Cage, John -- Photographs
Cherubini, Luigi, 1760-1842 -- Pictorial works
Danilova, Alexandra, 1907-1997
Dello Joio, Norman, 1913-2008 -- Photographs
Didelot, Rose Colinette -- Pictorial works
Duncan, Isadora, 1877-1927 -- Photographs
Eglevsky, Andre -- Photographs
Fuller, Loie, 1862-1928 -- Photographs
Gerber, Steven K.
Graham, Martha -- Photographs
Griffith, Robert E. -- Photographs
Kabalevsky, Dmitry Borisovich, 1904-1987 -- Photographs
Kodaly, Zoltan, 1882-1967 -- Photographs
Laurents, Arthur -- Photographs
Lifar, Serge, 1905-1986 -- Photographs
Mascagni, Pietro, 1863-1945
Massenet, Jules, 1842-1912
Mitchell, Arthur, 1934- -- Photographs
Mumma, Gordon, 1935- -- Photographs
Novikoff, Laurent -- Photographs
Partch, Harry, 1901-1974 -- Photographs
Pavlova, Anna, 1881-1931 -- Pictorial works
Prince, Harold, 1928- -- Photographs
Ram Gopal, 1917- -- Photographs
Robbins, Jerome -- Photographs
Romberg, Sigmund, 1887-1951
Rossini, Gioachino, 1792-1868
Sandburg, Carl, 1878-1967 -- Photographs
Sondheim, Stephen -- Photographs
Tudor, David, 1926-1996 -- Photographs
Viardot-Garcia, Pauline, 1821-1910
Series 1: Graphic Materials,
1610-1940 (Boxes 1-4)
Box: 1 Folder: 1

Engraving by Israel Silvestre of a scene from the opera "La Princesse d'Elide" by Moliere and Lully,

circa 1673

Acquisition date - October 2009

Box: 1 Folder: 2

Thomas Arne painted by R. Dunkarton and engraved by W. Humphrey,

1778

Acquisition date - December 2009

Box: 1 Folder: 3

Original set design by David de Boschi for an unidentified ballet ,

circa 1830-1840

Acquisition date - February 2010

Box: 1 Folder: 4

Four illustrations by Ernst Oppler of Anna Pavlova in "The Dying Swan",

1914-1924

Acquisition date - September 2010

Box: 1 Folder: 5

Engraving by Mattias Kusel of a scene from the opera "Il Pomo d'Oro" by Antonio Cesti,

circa 1666

Acquisition date - October 2011

Box: 1 Folder: 6

"Menuet de la Cour" drawing attributed to Le Couteur,

1755

Acquisition date - October 2011

Box: 1 Folder: 7

Caricature drawing by Zara Simeowi of Nazi officers and onlookers singing around a piano,

circa 1940

Acquisition date - March 2012

Box: 1 Folder: 8

Print by Conde and Reynolds of Rose Didelot in the Character of Calypso,

circa 1791

Acquisition date - March 2012

Box: 1 Folder: 9

"Osculetor me osculo oris sui; Canticum, canticorum" engraved by Claes Jansz Visscher,

1610

Call number NE671.16.V58 1610; Acquisition date - September 2013

Box: 1 Folder: 10

Costumes for ten characters from the opera "Oberon",

circa 1800s

Acquisition date - October 2016

Box: 1 Folder: 11

Engraving by William Blake of a scene from the opera "The Beggar's Opera" by J. C. Pepusch,

circa 1790-1827

Acquisition date - February 2017

Box: 1 Folder: 12

Engraving by Mattias Kusel of a scene from the opera "Il Pomo d'Oro" by Antonio Cesti,

circa 1666

Acquisition date - February 2017

Box: 1 Folder: 13

Caricature drawings by Thomas Nast of the Grand Masquerade Ball given at the Academy of Music,

circa 1866

Acquisition date - February 2017

Box: 1 Folder: 14

Lithograph by Jean-Gabriel Scheffer from the series "Ce Qu'on Dit et Ce Qu'on Pense" depicting Gioachino Rossini speaking to a young man,

circa 1830

Acquisition date - December 2017

Box: 2 Folder: 1

Etching by Jean Jacques de Boissieu of dancers and musicians in a country setting,

1773

Acquisition date - October 2011

Box: 2 Folder: 2

Lithographed portrait by L. Loire of singer Pauline Viardot (Garcia),

circa 1839

Acquisition date - January 2016

Box: 2 Folder: 3

Six hand-colored lithographs of character costume designs for the opera "Cavalleria Rusticana",

circa 1890

Acquisition date - May 2016

Box: 2 Folder: 4

Four lithographs by E. Buval of a scene and three costumed characters from the opera "La Navarraise",

circa 1894

Acquisition date - May 2016

Box: 3 Folder: 1

Lithographic portrait by Charles Bour of Italian composer Luigi Cherubini,

circa 1800s

Acquisition date - June 2012

Box: 3 Folder: 2

Seven watercolor drawings of character costume designs for a production of the opera "Aida",

circa 1800s

Acquisition date - September 2016

Box: 3 Folder: 3

Watercolor costume design for a production of the opera "Aida",

circa 1800s

Acquisition date - September 2016

Box: 3 Folder: 4

Four original images from the 1952 Tom and Jerry short "Johann Mouse",

circa 1952

Acquisition date - September 2017

Box: 3 Folder: 5

Plan for a fireworks display for King George II to be accompanied by music composed by George Frideric Handel,

circa 1749

Acquisition date - March 2018

Box: 4 Folder: 1

Japanese hand-painted scroll of Noh theater masks,

circa 1880s

Call number PN2924.5.N6 H36 1880z; Acquisition date - March 2018
circa 1475-1929 (Boxes 1, 3)
Box: 1 Folder: 1

"Musical instruments" folio by Denis Diderot,

circa 1751-1772

Acquisition date - February 2017

Box: 1 Folder: 2

Manuscript leaf from a choir book in Latin,

circa 1500

Call number Oversize M2147 XV .M3; Acquisition date - February 2017

Box: 1 Folder: 3

Manuscript leaf from a choir book in Latin,

circa 1475-1525

Call number Oversize M2147 XVI .M4; Acquisition date - February 2017

Box: 1 Folder: 4

"Missa Choralis Unisona" musical manuscript,

circa 1800s

Call number M2013.5 .M58 1700z; Acquisition date - September 2017

Box: 3 Folder: 1

"Justus ut palma a 3 Canto e Alto e Basso" by Francesco Basili,

circa 1800-1825

Call number M2019.5.B38 J88 1800z; Acquisition date - September 2016

Box: 3 Folder: 2

"My Maryland" musical romance in three acts,

circa 1929

Call number Folio M1503.R75 M9 1929; Acquisition date - July 2017

Box: 3 Folder: 3

Score for "My Maryland" musical,

circa 1929

Call number Folio M1503.R75 M9 1929 score; Acquisition date - July 2017
1900-1984 (Boxes 1-3)
Box: 1 Folder: 1

Dancer and choreographer Jerome Robbins and ballerinas rehearsing "Circus Polka",

1972

Acquisition date - March 2012

Box: 2 Folder: 1

Choreographer George Balanchine rehearsing two dancers in "Adagio Lamentoso",

1978

Acquisition date - October 2009

Box: 2 Folder: 2

Photograph by Blake Studios of Russian dancer Laurent Novikoff of Ballets Russes,

circa 1900s

Acquisition date - October 2009

Box: 2 Folder: 3

Photograph of dancer and choreographer Loie Fuller with printed program for a performance by her troupe,

1924

Acquisition date - October 2009

Box: 2 Folder: 4

Poet and folklorist Carl Sandburg playing guitar,

1948

Acquisition date - March 2012

Box: 2 Folder: 5

Two photographs of Russian dancer Theodore Kosloff and dance ensemble from MGM film "Madame Satan",

1930

Acquisition date - March 2015

Box: 3 Folder: 1

Photograph by Van Vechten of dancer and choreographer Alvin Ailey,

March 1955

Acquisition date - October 2009

Box: 3 Folder: 2

Photograph by Maurice Goldberg of the Isadora Duncan Dancers,

circa 1920

Acquisition date - October 2009

Box: 3 Folder: 3

Photograph by Harcourt of Russian dancer Serge Lifar of Ballets Russes,

circa 1900s

Acquisition date - October 2009

Box: 3 Folder: 4

Photograph and autograph of Indian dancer and choreographer Ram Gopal in "Golden Eagle" costume,

circa 1900s

Acquisition date - October 2009

Box: 3 Folder: 5

Two photographs by Martha Swope of choreographer Jerome Robbins rehearsing dancers from the New York City Ballet in "Antique Epigraphs",

1984

Acquisition date - October 2009

Box: 3 Folder: 6

Dancer Adolph Bolm of Ballets Russes,

circa 1900s

Acquisition date - February 2010

Box: 3 Folder: 7

Three photographs by Sasha of London of Russian dancers Alexandra Danilova and Andre Eglevsky of the Ballet Russe de Monte Carlo performing "Les Sylphides",

1934

Acquisition date - February 2010

Box: 3 Folder: 8

Dancer Arthur Mitchell (Dance Theater of Harlem) with ballerina,

circa 1900s

Acquisition date - February 2010

Box: 3 Folder: 9

Press photograph of composers and educators Zoltan Kodaly, Dmitry Kabalevsky, and Norman Dello Joio at Interlochen conference,

1966

Acquisition date - March 2012

Box: 3 Folder: 10

Hitler Youth members playing recorders,

1933

Acquisition date - March 2012

Box: 3 Folder: 11

Photograph by Martha Swope of Jerome Robbins rehearsing "Circus Polka" with young girls,

1972

Acquisition date - March 2012

Box: 3 Folder: 12

Photograph by Arnold Eagle of dancer and choreographer Martha Graham in "Mirror Before Me (Heriodiade)",

1945

Acquisition date - March 2012

Box: 3 Folder: 13

Two photographs of Harry Partch,

March 10-11, 1962

Acquisition date - July 2012

Box: 3 Folder: 14

Minstrel show photograph,

circa 1900-1910

Acquisition date - September 2017

Box: 3 Folder: 15

Stephen Sondheim, Arthur Laurents, Harold S. Prince, Robert E. Griffith, Leonard Bernstein, and Jerome Robbins,

September 29, 1959

Acquisition date - July 2018

Box: 3 Folder: 16

John Cage, Gordon Mumma, and David Tudor,

July 5, 1968

Acquisition date - July 2018