A Collection in Arlington Public Library, Center for Local History

Collection number RG 334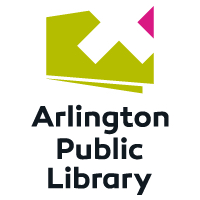 Repository
Arlington Public Library, Center for Local History
Collection number
RG 334
Title
J. Cloyd Byars Papers, 1904-1989
Extent
4 boxes .
Creator
Byars, J. Cloyd (Joseph Cloyd), 1869-1954
Language
English
---
Access Restrictions
The collection is open for research.
Use Restrictions
There are no restrictions.
Preferred Citation
J. Cloyd Byars Papers, Collection # RG 334, Arlington Public Library, Center for Local History
Acquisition Information
Gift of Robert Coortz in 2016.
Joseph Cloyd Byars, Sr. (1869-1954) was an important real estate developer in Arlington, having built the Alcova Heights community. Alcova is a combination of letters from Al exandria Co unty, VA . Mr. Byars bought a 142-acre farm from the Columbia Land Company in 1921 and sold lots for five cents an acre. The original home on his property was built by John M. Young on what was then called Springhill Farm. He renamed the house Alcova, and it is still located at 3435 8th Street South, Arlington, Virginia. He and his wife owned the home until 1932 when it was sold to Allen Coe.
Byars also served in the Virginia state legislature as a senator. He ran against Carter Glass for United States Senator and lost. He also tried, unsuccessfully, to get appointed to Glass's Senate seat when Glass died in 1946.
RG 334 is a mixture of Alcova transactions, other real estate interests in southwestern Virginia and Florida, correspondence, and politics. He was an avid newspaper reader and many files have newspaper clippings. He was interested in Virginia politics, and during World War II, interested in promoting peace.
The files include correspondence as early as 1911, but most of the files are from the 1920s through 1940s, when he was spending most of his time in Arlington and building Alcova. The collection measures 1.67 linear feet.
The files have been separated into two subgroups. Subgroup 1 contains the files that had headings handwritten by Byars, and Subgroup 2 are the files that were found loose and organized by the archivist. Subgroup 1 is further subdivided by the archivist into series named Alcova, Other Real Estate Interests, Other Legal Matters, Personal, Political, and Miscellaneous. The papers within the files were organized by the archivist chronologically, with newspaper clippings and other receipts in the back of the file. Dates were added to the file names by the archivist and enclosed in brackets [ ]. The file labeled "National Fireworks Data" contains speeches and correspondence having nothing to do with the title of the file. A file labeled "Personal" was divided into two files for this collection - one for correspondence and one for newspaper clippings. The file labeled "Personal - Political - 1944" was also divided into two files, the latter containing newspaper clippings. One file, Tennessee Farms and Homes, was subdivided into five files due to its size.
Subgroup 2 was organized into folders for correspondence, speeches, publications, newspaper clippings, and a file about Front Royal. Series 1 comprises those files that were placed in file folders with no labels. Series 2 is loose papers organized into categories by the archivist.
Many of the newspaper clippings were not dated. Approximate dates were found by using information on the back of the clipping or by the subject matter, using online resources. Those approximate dates are indicated by [ ] s.
Some files have photographs which are marked with an asterisk (*). Oversized items, mostly newspapers, have been noted by #. These were removed and filed separately. A detailed inventory has been made since often times the file heading did not match what was in the files.
The Department of Archives and Tourism, Sullivan County, Tennessee, holds some Byars' papers as well. For a full listing of the papers that are held by Sullivan County, Tennessee, please see: http://www.historicsullivan.com/archives_manuscripts_0081.htm .
Also of interest is "An Early History of Alcova Heights," by Elizabeth Cannon Kimball, Arlington Historical Magazine , Volume 5, Number 3, October 1975, pages 28-33.
Subjects:

Alexandria County (Va.)
Arlington (Va.)
Arlington County (Va.)
Byars, J. Cloyd (Joseph Cloyd), 1869-1954
Legislators
Real property.
Virginia -- Politics and government -- 1865-1950
---
Alexandria County (Va.)
Arlington (Va.)
Arlington County (Va.)
Subgroup 1: Labeled Files
Subgroup 2: Files Not Labeled
Series 1: Papers put in files but not labeled

Box 4

File 1: [Correspondence, 1911-1917]

Box 4

File 2: [Correspondence, 1915-1916 , and 1944-1945 , and list of members of the Westmoreland Club, February 1, 1908]

Box 4

File 3: [Correspondence, 1939 , and poetry]

Box 4

File 4: [Correspondence, 1942-1943]

Box 4

File 5: [Front Royal, 1937]

Box 4

File 6: [Newspaper clippings, 1913-1945] #