A Collection in Arlington Public Library, Center for Local History

Collection number RG 137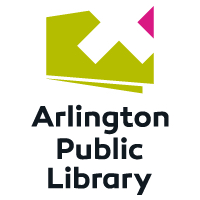 Repository
Arlington Public Library, Center for Local History
Collection number
RG 137
Title
Records of the Arlington County Democratic Committee, 1952-1978
Extent
12 boxes.
Creator
Arlington County Democratic Committee
Language
English
---
Access Restrictions
The collection is open for research.
Use Restrictions
There are no restrictions.
Preferred Citation
Records of the Arlington County Democratic Committee, Collection # RG 137, Arlington Public Library, Center for Local History
Acquisition Information
Donated by the Arlington County Democratic Committee in 2002.
Record Group 137 houses the records of the Arlington County Democratic Committee. The record group measures approximately 5.5 linear feet and dates from 1952 to 1978, with the majority of the materials dating from the 1960s. Types of materials include minutes, campaign flyers, sample ballots, delegate forms for local and state political conventions, precinct poll books, financial records, and clippings.
The Arlington Democratic committee has as its function the promotion of the objectives and platform of the Democratic Party. Series 1, Subseries 1 concerns Arlington and Virginia conventions, chiefly for 1964. Subseries 2 contains internal party papers including voter lists and election returns, political surveys, minutes, and correspondence. Series 2 contains local and state, with some national campaign flyers and promotional materials, chiefly for the 1960s with some from the 1950s and 1970s. Series 3 contains clippings removed from the other series.
The records document the changing attitudes of the Arlington Democrats throughout the 1950s and 1960s, as well as concerns about race relations, poll taxes, education, city growth, voting irregularities and Hatch Act compliance. Clippings, correspondence, and minutes show tensions between the conservative and liberal wings of the party, especially during the 1964 campaign, when conservatives were not enthusiastic about the national ticket.
A few representative names appearing in the records are: William Graham, chairman of the committee in 1964; Ralph Kaul, the 1960 candidate from the 10th District; Augustus C. (Gus) Johnson, the 1964 candidate for Congress from the 10th Virginia District; Joel T. Broyhill, longtime Republican congressman for the 10th District; and Mary A. Marshall, long serving delegate in the Virginia House.
Record Group 137 is organized into three series. Series 1, Subseries 1 is arranged chronologically, and Subseries 2 alphabetically. Series 2 and Series 3 are arranged chronologically.
Subjects:

Arlington (Va.)
Arlington County (Va.)
Arlington County (Va.) -- Politics and government.
Democratic Party (U.S.)
Democratic Party (Va.)
Political parties -- United States.
Virginia -- Politics and government
---
Arlington (Va.)
Arlington County (Va.)
Series 1: Arlington Democratic Committee Convention and Internal Affairs
Subseries 1: Arlington and State Conventions

Box 1

File 1: Democratic Convention Delegate Ballot, 1956

Box 1

File 2: Resolution Calling for the Arlington County Democratic Convention, 1956

Box 1

File 3: Arlington County Democratic Convention Rules of Order, 1956

Box 1

File 4: Arlington County Democratic Convention Credentials, 1956

Box 1

File 5: Arlington County Democratic Convention Slate Ballot, 1956

Box 1

File 6: Miscellaneous Papers re: 1956 Virginia State Democratic Convention, 1956

Box 1

File 7: Resolution Calling for the Arlington County Democratic Convention, 1964

Box 1

File 8: Arlington County Democratic Convention Minutes, Rules of Order, and Resolutions, 1964

Box 1

File 9: Arlington County Democratic Convention Committees, 1964

Box 1

File 10: Arlington County Democratic Convention Delegate Declarations, 1964

Box 1

File 11: Arlington County Democratic Convention Precinct Lists, 1964

Box 1

File 12: Arlington County Democratic Convention Financial Papers, May-June 1964

Box 1

File 13: Arlington County Democratic Convention Delegate Legality Correspondence, 1964

Box 1

File 14: Slate of the Committee for Good Democratic Government Nominated by William Graham, 1964

Box 1

File 15: Arlington County Democratic Convention Ballots, 1964

Box 1

File 16: Arlington County Democratic Convention Proxies, May 28, 1964

Box 1

File 17: Resolutions Concerning State Democratic Convention, 1964

Box 1

File 18: Steering Committee Report from Arlington Delegation to State Convention, 1964

Box 1

File 19: Lists of Arlington Democratic Delegates to State Convention, 1964

Box 1

File 20: Democratic Delegates Caucus Minutes, 1964

Box 1

File 21: Memo to Delegates to State Convention, June 7, 1964

Box 1

File 22: Room Reservation Request Forms for State Convention

Box 1

File 23: Arlington County Democratic State Convention Delegate Declarations, 1964

Box 1

File 24: Correspondence re: Arlington and State Democratic Conventions, 1964

Box 1

File 25: Arlington Delegation Proxies for State Democratic Convention, June-July 1964

Box 1

File 26: Arlington Delegation Alternate Appointment Forms for State Convention, June-July 1964

Box 1

File 27: State Democratic Convention Programs and Badges, 1964

Box 1

File 28: Arlington County Democratic Convention Materials, 1970

Subseries 2: Committee Affairs

Box 2

File 1: Action Course in Practical Politics

Box 2

File 2: Application for Ballot

Box 2

File 3: Assorted LIsts, n.d., 1962-1964

Box 2

File 4: Assorted Lists, 1965

Box 2

File 5: Assorted Lists, 1966-1975

Box 2

File 6: Arlington Democratic Committee Bylaws, 1962-1965

Box 2

File 7: Campaign Technique Brochures, 1950s-1960s

Box 2

File 8: Caucus: Agreements, Memoranda, correspondence, 1961-1967

Box 2

File 9: Chairman's Report, 1961-1963

Box 2

File 10: Committee Correspondence, 1961-1962

Box 2

File 11: Committee Correspondence, 1963

Box 2

File 12: Committee Correspondence, 1964-1966

Box 2

File 13: Committee Correspondence, 1967-1970

Box 2

File 14: Doctors for Broyhill Correspondence, 1963

Box 3

File 15: Committee Election Materials, 1960-1961

Box 3

File 16: Committee Election Materials, 1963-1969

Box 3

File 17: Election Returns, 1957-1961

Box 3

File 18: Election Irregularities, 1964

Box 3

File 19: Financial Statements, 1965-1967

Box 3

File 20: Hatch Act Lawsuit in Maryland: Legal Papers, Correspondence, 1965

Box 3

File 21: Jefferson Jackson Day Dinners: Brochures, Correspondence, Lists, 1964-1967

Box 4

File 22: Lists Used in School Board Race, 1970-1972

Box 4

File 23: Lists Used in School Board Race: Directory of Teachers and Administrators

Box 4

File 24: Lusk Reports, 1961

Box 4

File 25: Lyon Village Poll List

Box 4

File 26: Madison Precinct Poll Books, 1961-1963

Box 4

File 27: Marshall Precinct Poll Books, 1954, 1956, 19611965, 1967

Box 4

File 28: Marchal Precinct Voters Lists, 1968

Box 4

File 29: Mass Meeting Papers, 1972

Box 4

File 30: Minutes, Agendas, 1961, 1962, 1967

Box 4

File 31: Report re: Non-Partisans in Arlington

Box 4

File 32: Oak Ridge Poll Book, 1963

Box 4

File 33: Political Surveys: Fairfax County, 1965

Box 4

File 34: Political Surveys: Master Breakdown, 1966

Box 5

File 35: Political Surveys: Joseph Napolitan Association, 1966

Box 5

File 36: Political Surveys: Tenth Congressional District, 1962

Box 5

File 37: Political Surveys: Tenth Congressional District, 1966

Box 5

File 38: Poll Tax Repeal: Correspondence, Petitions, 1963

Box 5

File 39: Precinct Revision Reports, 1961-1962

Box 5

File 40: Precinct Worker Guides -- Democratic, 1962-1968

Box 5

File 41: Precinct Worker Guide -- Republican, 1962

Box 5

File 42: Primary Election of Committeemen Report, 1965

Box 5

File 43: Programs, 1966-1968

Box 5

File 44: Redistricting Materials, 1964

Box 5

File 45: Resolutions

Box 5

File 46: Sample Ballots: Democratic, 1961-1976

Box 5

File 47: Sample Ballots: Republican and Independent, 1968-1976

Box 5

File 48: Street Directory Information

Box 5

File 49: Transportation Research Forum Bylaws and Ballot, 1965

Box 5

File 50: Virginia State Democratic Materials, 1968

Box 5

File 51: Committee Vote Tally on Ricks-Fisher Recommendation

Box 5

File 52: Voting Information
Series 2: Election Materials
Box 6

File 1: Campaign Flyers, Guide for Canvassers, Voting Information, Democratic Party Plans, 1932, 1959

Box 6

File 2: Kaul for Congress Campaign Materials, 1960

Box 6

File 3: 1961 Campaign Correspondence, 1961

Box 6

File 4: Arlington Democratic Campaign Materials (General), 1962

Box 6

File 5: 1962 Campaign Correspondence, 1962

Box 6

File 6: 1962 Congressional Election: Joel Broyhill Flyers, 1962

Box 6

File 7: 1962 Congressional Election: Gus Johnson: Flyers, Sample Ballots, 1962

Box 6

File 8: 1962 Campaign Contribution Records, 1962

Box 6

File 9: Inaugural Anniversary Salute Materials, 1962

Box 6

File 10: Press Releases, Republican, 1962

Box 6

File 11: 1963 Election Democratic Flyers, Sample Ballot, Candidate Questionnaire, 1963

Box 6

File 12: 1963 Election Correspondence, 1963

Box 6

File 13: Press Releases, 1963

Box 6

File 14: 1963 Election Republican Flyers, Sample Ballot, 1964

Box 6

File 15: 1964 Congressional Election: Gus Johnson: Flyers, Sample Ballots, Report, 1964

Box 6

File 16: 1964 Presidential Campaign Flyers, Brochures, 1964

Box 6

File 17: Campaign Correspondence, 1964

Box 6

File 18: Press Releases, 1964

Box 7

File 19: 1965 Virginia Election: Correspondence, Press Releases, 1964-1965

Box 7

File 20: 1965 Virginia Election Campaign Materials, 1965

Box 7

File 21: 1966 Campaign Delegate and Field Worker Information, 1966

Box 7

File 22: 1966 Campaign and Primary Flyers, Sample Ballots, etc., 1966

Box 7

File 23: Correspondence re: 1966 Election, 1966

Box 7

File 24: 1967 Campaign Flyers, Sample Ballots, 1967

Box 7

File 25: 1967 Campaign Correspondence, Candidate Information, Precinct Information, 1967

Box 7

File 26: 1968 Campaign Flyers, Democratic, 1968

Box 7

File 27: 1968 Campaign Flyers, Republican and Independent, 1968

Box 8

File 28: Joe Wholey Campaign Problem Research Report, 1968

Box 8

File 29: 1969 Campaign Flyers, Sample Ballots, Bumper Stickers, 1969 (1)

Box 8

File 30: 1969 Campaign Flyers, Sample Ballots, Bumper Stickers, 1969 (2)

Box 8

File 31: 1969 Campaign Correspondence, 1969

Box 8

File 32: Statement re: Interstate 66, 1970

Box 8

File 33: 1971 Election Brochures and Convention Tallies, 1971

Box 8

File 34: 1973 Campaign Flyers, 1973

Box 8

File 35: 1974 Campaign Flyers, 1974

Box 8

File 36: 1975 Campaign Flyers, 1975

Box 8

File 37: 1976 Campaign Flyers, 1976

Box 8

File 38: 1978 Campaign Flyers, 1978
Box 9

File 1: Clippings re: Virginia Politics, 1955-1960

Box 9

File 2: Campaign Clippings, 1961

Box 9

File 3: Clippings re: 1961 Virginia Election, 1961

Box 9

File 4: Election Returns Clippings, 1960-1962

Box 9

File 5: Campaign Clippings, 1962-1963

Box 9

File 6: Election Returns Clippings, 1963-1965

Box 9

File 7: Clippings re: Arlington Democratic Convention, 1964

Box 9

File 8: Clippings re: Democratic State Convention, 1964

Box 9

File 9: Campaign Clippings, 1964

Box 9

File 10: Clippings re: 1965 Virginia Election, 1965

Box 10

File 11: Campaign Clippings, 1966

Box 10

File 12: Election Returns Clippings, 1966-1969

Box 10

File 13: Campaign Clippings, 1967

Box 10

File 14: Clippings re: 1968 Election, 1968

Box 10

File 15: Clippings re: 1969 Election, 1969

Box 10

File 16: Clippings re: 1970 Election, 1970

Box 10

File 17: Election Returns Clippings, 1970

Box 11

File 18: Clippings re: 1971 Election, 1971

Box 11

File 19: Clippings re: Elections, 1972

Box 11

File 20: Election Returns Clippings, 1973

Box 11

File 21: Election Returns Clippings, 1975

Box 11

File 22: Election Returns Clippings, 1976
Fisher Ricks button from Series 4, Subseries 1, File 5

Yes We Need Pools button from Series 4, Subseries 3, File 5

Charles Wood Arlington County Board Button, from Series 4, Subseries 3, File 5