A Collection in Arlington Public Library, Center for Local History

Collection number RG 27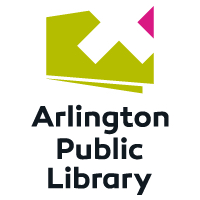 Repository
Arlington Public Library, Center for Local History
Collection number
RG 27
Title
Personal Papers of Beulah Shipley Goss, 1932-1972
Extent
1 box.
Creator
Goss, Beulah Shipley, 1898-1974
Language
English
---
Access Restrictions
The collection is open for research.
Use Restrictions
There are no restrictions.
Preferred Citation
Personal Papers of Beulah Shipley Goss, Collection # RG 27, Arlington Public Library, Center for Local History
Acquisition Information
This group of materials was culled from a larger group in unaccessioned storage boxes.
Beulah Shipley Goss (1898-1974) was an Arlington real estate agent, owner of Beulah Goss Real Estate. Ms. Goss was involved with several local community organizations, including the Arlington Business and Professional Women's Club and the Women's Democratic Club. She was also active in other groups, particularly the Organized Women Voters and the Salvation Army. Beulah Goss served as Arlington County's "Price Clerk" for the U.S. Office of Price Administration from 1943 through 1945. After the war, she was instrumental in helping to form the Arlington County War Memorial Association for the purpose of gaining community support for the construction of a war memorial and local recreation and arts center.
RG 27 contains materials collected by Beulah Shipley Goss and dates from 1932 through 1972, although the bulk of the papers fall between 1942 and 1959. The collection measures approximately .8 linear feet. This collection reflects Goss's volunteer activities with various organizations and contains correspondence, publications, clippings, photographs, and administrative records for those groups.
Series 1, Arlington County War Price Rationing Board, focuses on Goss's work with local rationing plans during World War II and includes samples of ration coupons and testimonies of local merchants protesting the rationing system. Series 2, Arlington County War Memorial Association, contains administrative records and plans for the proposed memorial and recreation center. Series 3, Arlington Business and Professional Women's Club, contains several scripts for radio skits which were produced during 1948 and focus on the issue of women in the labor force. Series 6, Photographs, showcase Goss at various war-related and charitable events. Series 5, Salvation Army, has an intact manual for "Advisory Organizations" that has its own cover and binder, and has been housed separately.
RG 27 is arranged into eight subgroups based on Goss' activities or club memberships. Within each subgroup, a number of record series have been established according to type of material. Folders with artifacts have a double asterisk [**] to denote where material was removed and separation sheets added.
Subjects:

Arlington (Va.)
Arlington County (Va.)
United States. War Price & Rationing Board
War memorials -- Virginia -- Arlington County.
World War II
---
Arlington (Va.)
Arlington County (Va.)