A Collection in Arlington Public Library, Center for Local History

Collection number RG 7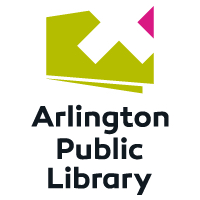 Repository
Arlington Public Library, Center for Local History
Collection number
RG 7
Title
Arlington County Public Schools, 1909-2005
Extent
38 boxes .
Creator
Arlington Public Schools (Arlington, Va.)
Language
English
---
Access Restrictions
The collection is open for research.
Use Restrictions
There are no restrictions.
Preferred Citation
Arlington County Public Schools, Collection # RG 7, Arlington Public Library, Center for Local History
Acquisition Information
These unofficial records were gathered from various sources including Warren Cox, a School Board Chair, and Alice Suffit, a teacher in teh Arlington County system. There are numerous other small donations added to this collection over the years - please see specific donor and accession records.
Record Group 7 contains the incomplete and unofficial records of the Arlington County, Virginia, public school system. The entire collection measures 20.85 linear feet, and ranges in date between 1909 and 2004. The bulk of the material is from the period 1946-1988. Materials include information on School Board candidates, architectural reports and site studies for school buildings, school personnel handbooks, salary and retirement information from the 1950s, reports of citizen advisory councils and task forces on instructional issues (1950s through 1970s) and many school publications including newsletters and clippings about Arlington schools, chiefly during the 1950s through the 1970s.
Subgroup 1: General Records (1909-1995)
This subgroup contains records that refer to the county school system and its policies. Researchers will find information on the School Board nomination process and School Board concerns in the 1950s, school integration, finances, school buildings and population, personnel policies, curriculum changes and developments, citizen concerns as related by advisory councils, approaches to dealing with student problems and publicity concerning the schools. Subgroup 1 contains correspondence and memoranda, publications, budgets, meeting minutes, reports, maps, photographs and clippings. The bulk of the material dates from 1950-1980.
Subgroup 2: Individual Schools (1910-2004)
Subgroup 2 focuses on individual schools, and contains correspondence, memoranda, clippings, publications and programs, reports, photographs, newsletters and some oversized materials. The bulk of the material dates from 1950-1960 and 1970-1985. There are also several CD-ROMs with page captures from Swanson Middle School's website and scans of historical photographs for an anniversary publication. The information in this subgroup concentrates on individual school policies, procedures and special events. There are also many photographs, both of school events and staff and more formal classbooks, which are albums with school portraits of all students, arranged by classroom. Some of these books have photograph identification.
Subgroup 3: Parent-Teacher Associations and Council of PTAs (1916-2004)
Subgroup 3 contains scattered records of numerous Arlington school PTAs, the bulk of which is from 1948-1980. Types of material include bylaws, histories, newspaper clippings, handbooks, minutes, financial documents, newsletters, correspondence, reports, and photographs. While the material in many of these series is sparse, several PTAs have more complete files, such as Cherrydale PTA (1916-1969), Fairlington PTA (1952-1979), Walter Reed PTA (1921-1984), and Woodmont PTA (1935-1982). There was also a central body with representatives from individual school PTAs called the Council of PTAs. They had were part of a similar group for the commonwealth of Virginia. Generally, the records reflect efforts to raise money (through social events and other activities) in order to provide equipment and library books for the schools. The PTAs also promoted health and safety and attractive school surroundings. Several Arlington County public schools have been closed (such as Woodmont), and the records show activities to prevent closings or to ease the transition to a new school.
RG 7 is divided into three subgroups. Because this collection is the product of many separate and distinct donations by various individuals, they have been arranged by subject; one donation can be filed in several different places, according to subject matter. Donations of single documents are added into the appropriate subgroup and series, but new materials are added at the end of a specific series.
When listing dates of material, a hyphen is used to show a range of dates (i.e. 1947-1952). When a hyphen is used, the date refers to a full school year, September to June (i.e. 1947/48). If material specifically refers to a complete school year, such as with handbooks or class photographs, the school year is noted in the date on the folder.
Oversized materials have been removed to proper housing; separation sheets have been placed in the original location. In the Box Listing, files with oversize materials will have an asterisk (*). At the end of this finding there is a short inventory of RG 7 oversize boxes. Sometimes photographs are found within folders of paper, but if there were a large group of photographs for one subject (such as a particular school), a separate file for photographs was created.
Subgroup 1: General Files (1909-1995)
This material has series named for a subject (i.e. Integration) or type of material (i.e. Publications), and arranged alphabetically by these terms. Files are arranged by individual subjects and sometimes individual items.
Subgroup 2: Individual Schools (1910-2004)
Within Subgroup 2 the records are arranged into series alphabetically by school and then by type of material. Many times items are filed individually, and the file name is the title of that document.
Subgroup 3: Parent-Teacher Associations and Council of PTAs (1916-2004)
In Subgroup 3, individual PTA groups are filed alphabetically by school. Many times items are filed individually, and the file name is the title of that document. After the school-by-school listing is the PTA County Council series, arranged by type of material.
Subjects:

Arlington (Va.)
Arlington County (Va.)
Arlington Public Schools (Arlington, Va.)
Public schools -- United States.
Segregation in education -- United States.
---
Arlington (Va.)
Arlington County (Va.)
Subgroup 1: General Files
Subgroup 2: Individual Schools
Subgroup 3: Parent-Teacher Associations and Council of PTAs