A Collection in Arlington Public Library, Center for Local History

Collection number RG 6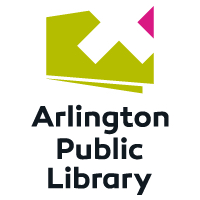 Repository
Arlington Public Library, Center for Local History
Collection number
RG 6
Title
Arlington County Churches, Reference Group of Collected Materials, 1920-1998
Extent
3 boxes .
Language
English
---
Access Restrictions
The collection is open for research.
Use Restrictions
There are no restrictions.
Preferred Citation
Arlington County Churches, Reference Group of Collected Materials, Collection # RG 6, Arlington Public Library, Center for Local History
Acquisition Information
Created by Archives Staff from several smaller donations, accessions, and materials previously housed in the Center for Local History vertical files.
Record Group 6 houses miscellaneous pamphlets, brochures, locally published books, flyers, programs, and narrative histories concerning the various churches in Arlington County. Most of the documents were created by the church and document church activities, anniversary celebrations, membership, leadership, or provide historical information about the church. The church historian or a long-time member of the church wrote several of the histories included in the collection. Some material in this collection are photocopies of original narratives.
This group of ephemera and histories currently measures approximately 1.5 linear feet and houses materials dating from the 1920s to the present. The collection documents many different churches and denominations in the Arlington area. This is an active record group which will continue to be updated by the staff of the Center for Local History.
These materials are arranged alphabetically by the name of each church. The Record Group is active and will continue to grow as the Center accessions additional materials.
RG 11, The Papers of Edmund C. Fleet , houses several scattered records of the Mount Zion Baptist Church of Arlington. RG 12, The Papers of Frank L. Ball , houses materials and photographs focusing on the history of the Mount Olivet Methodist Church. RG 123, Records of Rock Spring Congregational United Church of Christ , houses records of the church, the Arlington Council on Human Relations, and several photographic images of the C&O Canal and homes near the church building. PG 200, Subject Photograph Files , and PG 230, Arlington Historical Society Photographs , both house images of local church buildings. Record Group 77, Presbyterian Church of Ballston , houses the records of the Women's Aid Society. Other church collections are RG 328, Lomax AME Zion Church Records , RG 342, Arlington Baptist Church Collection , RG 358, Mt. Olivet United Methodist Church Records , RG 366, Bethel United Church of Christ Records , RG 375, Arlington Presbyterian Church Records , and RG 378, Mt. Salvation Baptist Church Records .
Subjects:

African American churches.
Arlington (Va.)
Arlington County (Va.)
Catholic Church -- United States.
Protestant churches -- United States.
Synagogues.
---
Arlington (Va.)
Arlington County (Va.)
Series 1: Church Histories and Ephemra 1920-Present
Box 1

File 1: Arlington-Fairfax Jewish Congregation

Box 1

File 2: Arlington United Methodist

Box 1

File 3: Bon Air Baptist

Box 1

File 4: Calloway United Methodist

Box 1

File 5: Calvary Methodist Church

Box 1

File 6: Central United Methodist Church

Box 1

File 7: Cherrydale Baptist

Box 1

File 8: Cherrydale United Methodist Church

Box 1

File 9: Christ United Methodist Church

Box 1

File 10: Church of the Covenant

Box 1

File 11: Clarendon United Methodist Church

Box 1

File 12: First Baptist Church of Clarendon

Box 2

File 13: First Presbyterian Church of Arlington

Box 2

File 14: Lomax African Methodist Episcopal Church

Box 2

File 15: Methodist Historical Society

Box 2

File 16: Mount Olive Baptist Church

Box 2

File 17: Mount Olivet United Methodist Church

Box 2

File 18: Mount Vernon Baptist Church

Box 2

File 19: Mount Zion Baptist Church

Box 3

File 20: Our Lady, Queen of Peace Church

Box 3

File 21: Our Savior Lutheran Church

Box 3

File 22: Rock Spring Congregational Church

Box 3

File 23: Saint Agnes Catholic Church

Box 3

File 24: Saint Ann Catholic Church

Box 3

File 25: Saint Charles Episcopal Church

Box 3

File 26: Saint George's Episcopal Church

Box 3

File 27: Saint John's Baptist Church

Box 3

File 28: Saint Thomas More Cathedral

Box 3

File 29: Trinity Episcopal Church

Box 3

File 30: Trinity Presbyterian Church

Box 3

File 31: Unitarian Church

Box 3

File 32: Genearl Information on Churches