A Collection in Arlington Public Library, Center for Local History

Collection number RG 4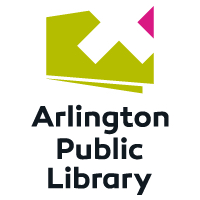 Repository
Arlington Public Library, Center for Local History
Collection number
RG 4
Title
Records of the Arlington County Volunteer Fire Department, 1919-2001
Extent
15 boxes .
Creator
Arlington County Volunteer Fire Department
Language
English
---
Access Restrictions
The collection is open for research.
Use Restrictions
There are no restrictions.
Preferred Citation
Records of the Arlington County Volunteer Fire Department, Collection # RG 4, Arlington Public Library, Center for Local History
Acquisition Information
Largely a gift of Harold LeRoy and Vincent Del Giudice
Arlington County has seven volunteer fire departments that help the official county fire department respond to fire and medical emergencies, assist in public education demonstrations, and participate in fundraising activities, administrative duties, and equipment maintenance, among other duties. These volunteer companies began around the start of the 20th century in response to the growing need for organization during a fire emergency. These volunteer companies were eventually supplanted by career firefighters who worked for the County Fire Department, and the volunteers became supplemental staff. The volunteers assist during a large emergency or staff additional units during peak call periods. Each volunteer company has its own staff and board; they also own fire and EMT equipment and vehicles. Many of these companies built station houses at the time of their incorporation; Station 3 (Cherrydale) is on the national and state registers of historic landmarks.
In the 1920s, the individual volunteer fire companies decided to form an association for mutual education and benefit: the Arlington County Fireman's Association. Besides organizing training sessions for the county's volunteer firefighters, it also sponsors many social events such as an annual dance in the spring and a summer/early fall barbeque.
As of 2005, these are the Arlington County volunteer fire departments:
Station 1: Arlington
Station 2: Ballston
Station 3: Cherrydale
Station 4: Clarendon
Station 5: Jefferson District (Aurora Hills)
Station 6: Falls Church, serving both Arlington and Fairfax Counties and Falls Church City
Station 7: Fairlington
This collection contains materials from both Volunteer Department #5 (Jefferson District) and the Arlington County Fireman's Association (ACFA). The donor has been heavily involved with the ACFA and Department #5, and these papers reflect his involvement. However, as new materials from other departments arrive, they will be added to this collection. The entire collection currently measures 6.26 linear feet.
The Department #5 materials cover the years 1926 to 1996, but the bulk date from the 1950s to the 1970s. There are chronological files that contained meeting minutes, receipts, vouchers for purchases and other administrative documents. Loose material includes membership materials, correspondence, notes, and financial records that were not included in the chronological files. There are many vouchers and accompanying receipts for money spent by volunteers on things like food and equipment. The activity logs hold sheets filled out every time the volunteers went on a call. They are split into fire calls and first aid calls. These sheets contain information such as address and names involved in the emergency, extent of damage, medical actions taken, staff on the call, and notes. There are also duty logs for the department, where staff signed in and out and made notations on activities done around the station house.
The ACFA materials focus on Harold LeRoy's activities organizing the association's social gatherings. This subgroup covers 1960 to 2001, and the bulk of the material is from the 1990s. There are administrative records such as meeting minutes, by-laws and correspondence, but the bulk of the material are receipts and contracts created while putting together training sessions for Volunteer Fire Department members and a variety of social events.
There are a small amount of photographs in each subgroup, showing actual emergencies, new vehicles and equipment, training sessions, and the ACFA baseball team in action. There is also a small amount of material from other departments filed at the end of the collection.
This collection has three subgroups, each split into several series. Subgroup 1 has the records for Department #5. Series 1 contains the chronological files for the department. They are labeled and arranged in the manner originally formed by Department #5. In Series 1 , portions of folder titles in brackets ([]) have been added by the archivist for clarification. The subsequent eight series, for a total of nine, are arranged by the archivist according to type of material: Constitution and By-Laws, Membership, Financial Records, Correspondence, Events, Activity and Log Books, Trial Board, and Miscellaneous. Photographs have been filed in Series 9, Miscellaneous . Any folders or envelopes labeled by a member of Department #5 in all series except Series 1 are put into quotes (''"); otherwise, the archivist created the folder titles for these series.
Subgroup 2 holds the records for the Arlington County Fireman's Association, and is split into four series. This subgroup was arranged by the archivist according to the subject and type of the material. The four series are Administrative Files, Training, Events, and Photographs. Series 3, Events , is split into three subseries, Spring Dinner Dance, Summer Barbeque, and Other Events. The material for Series 2, Training , and Series 3, Events , was originally filed in envelopes with the event name and date written on them. In these cases, the title of the folder reflects the title written on the envelope, and is put into quotes ("").
Subgroup 3 has some materials relating to other companies and has been sorted by company. As additional materials are donated, this Subgroup will expand.
There are some oversized materials in this collection, which have been moved to appropriate housing. Separation sheets have been added to mark their original placement. An asterisk (*) at the end of the folder title denotes oversize materials found in this location.
Arlington (Va.)
Arlington County (Va.)
Fire departments.
Volunteer fire departments
Volunteer fire fighters
---
Arlington (Va.)
Arlington County (Va.)
Subgroup 1: Records of Jefferson District Volunteer Fire Department #5
Subgroup 2: Arlington County Fireman's Association
Subgroup 3: Other Companies
Box 15

File 1: Station 1 - Arington, 1998

Box 15

File 2: Station 2 - Ballston, 1991, 1992

Box 15

File 3: Station 4 - Clarendon, 1984

Box 15

File 4: Station 7 - Fairington, 1992